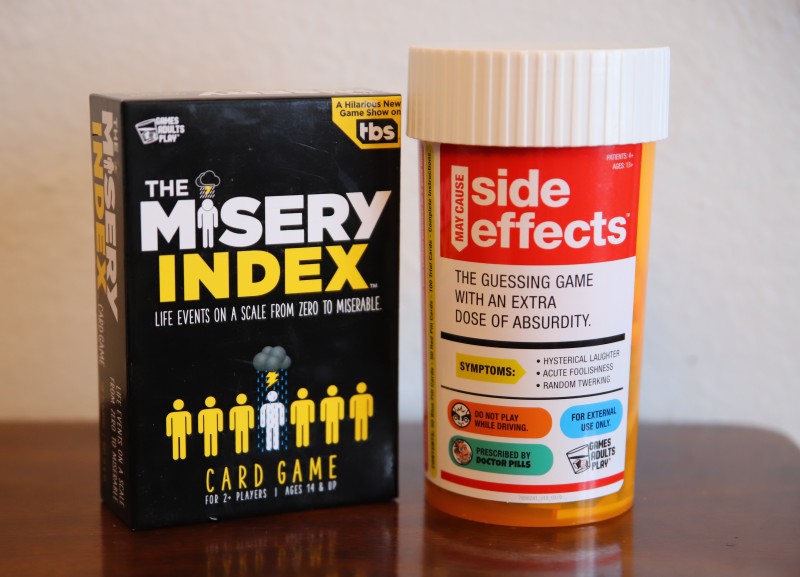 Thanks to Games Adults Play for sending me these awesome games. As always, all opinions are my own.
My family is super close and we make it a point to get together for every holiday and for birthdays as well. Now that my younger siblings have significant others, our family has doubled in size! There are eight adults in my immediate family now which is a great number for crazy games when we get together. Recently I learned about two new games from Games Adults Play, and I knew my family would get a kick out of them! I'm excited to share them with you and give away a prize pack containing both games too!
May Cause Side Effects Game
The game May Cause Side Effects from Games Adults Play is sure to get any crowd laughing! You're a patient participating in a clinical trial study for a new drug, and you may experience some side effects along the way. Basically an amped up version of charades, this game will have you acting out silly side effects while trying to get your partner to guess a word or phrase. You keep the cards for each correct guess, and at the end of the game whichever team communicated best wins!
This post currently has 5 responses.