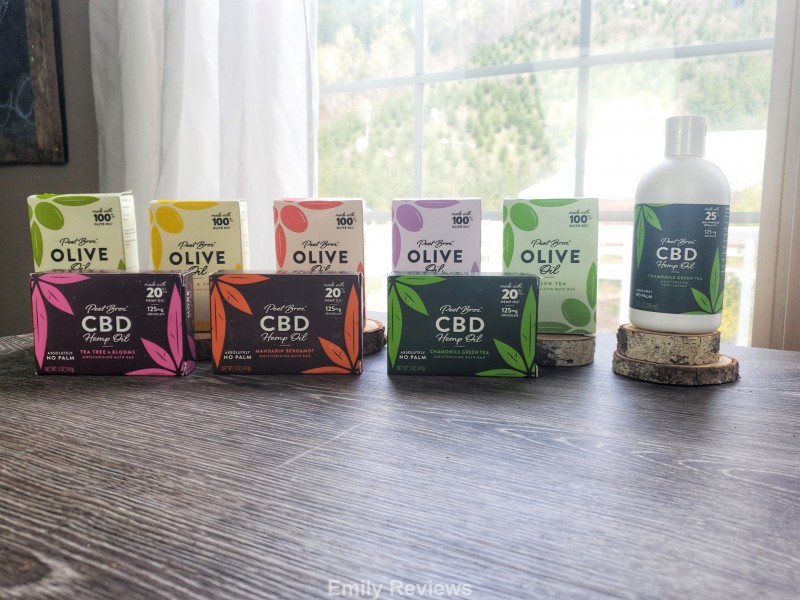 Thank you to Peet Bros. for providing me with products to facilitate my blog review. All opinions are 100% my own.
I don't normally use bar soaps, because they often contain coconut oil and I am allergic to it. When I heard about Peet Bros. Moisturizing olive oil-based bar soaps, I really wanted to give them a try.
Peet Bros uses high-quality ingredients in each of their products, like Shea Butter, Olive Oil, and Hemp Oil + CBD. Their products are free of palm, parabens, sulfates, phthalates, and artificial fragrances.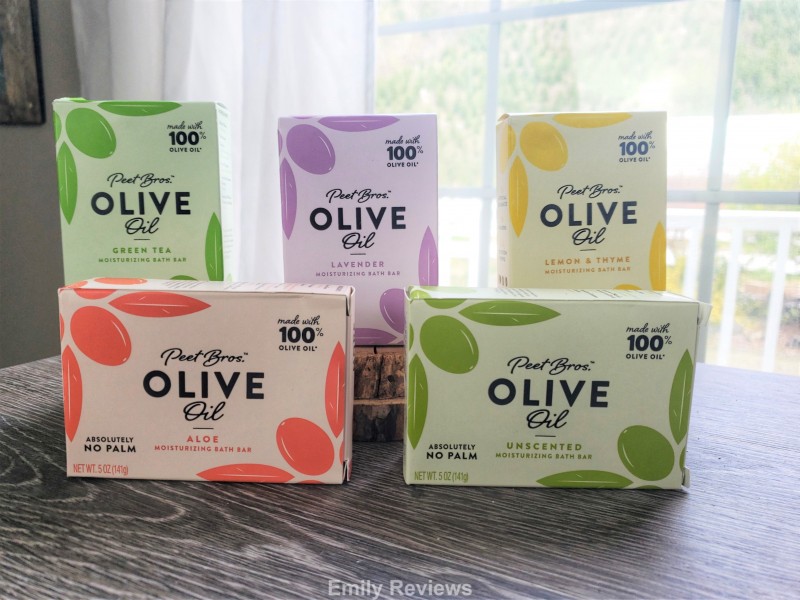 For my review, Peet Bros. sent me an assortment of the Olive Oil Bar Soaps. The bars come in unscented, Green Tea, Lavender, Aloe, and Lemon Thyme.
Immediately upon opening the Olive Oil Bar Soaps, I noticed that they had a softer (?) texture than most bar soaps. As the website explains, this is because olive oil is a softer oil. After feeling the bars, I began giving them the sniff test. They smelled so good…even the unscented had a nice clean aroma. My youngest daughter wondered if the soaps would smell like olive oil. They sort of do, but its really subtle. Finally, it was time for the real test, how did my skin feel after using the Olive Oil Bar Soaps? The bar soap lather nicely. After towel drying, my skin felt hydrated. Not at all oily like some my assume with an olive oil-based product. It felt clean and moisturized.
Peet Bros. suggests placing your bar soap somewhere that it can dry out between uses. This will help preserve it and extend its life.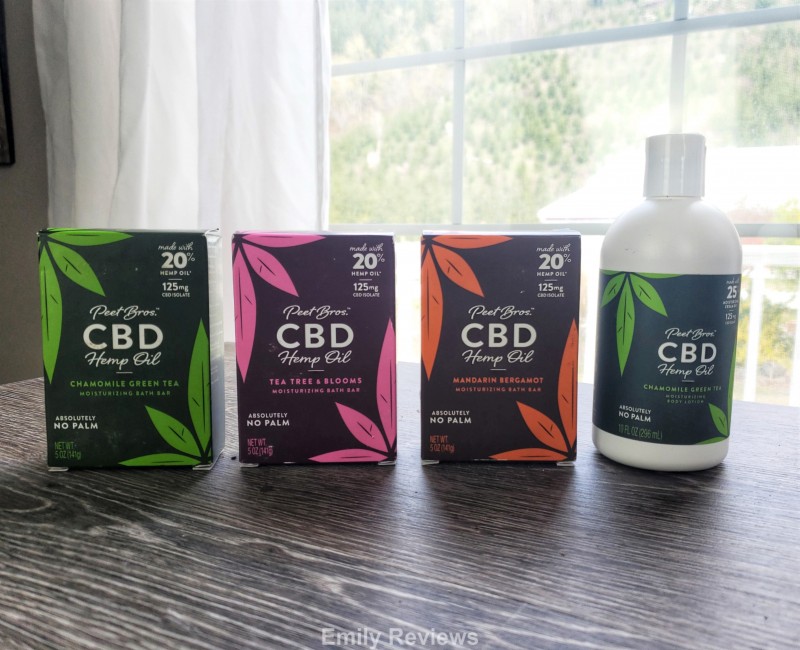 While at Peet Bros, I also grabbed a variety of their Hemp Oil + CBD Bar Soaps and Lotions as a "thank you" gift for my mom. I selected the Chamomile Green Tea, Tea Tree & Blooms,  Mandarine Bergamont Bar Soaps, and Chamomile Green Tea Lotions.
Buy It: Please visit the Peet Bros. website to see the great selection of products they offer and convenient shopping locations.
Connect: Don't forget to follow Peet Bros. on Facebook, Instagram, and Pinterest for the latest product announcements and special offers.


Hello, my name is Laurie. I have been married to my husband for 14 years. We have two young daughters, ages 11 and 13 years old. My family and I live in Oregon so that means we are just minutes from the beach, mountains, and desert.  We love it here and try to spend as much time outdoors playing as we can. When we aren't outside playing, I enjoy reading, gardening, refinishing furniture, and other crafts.
This post currently has 9 responses.