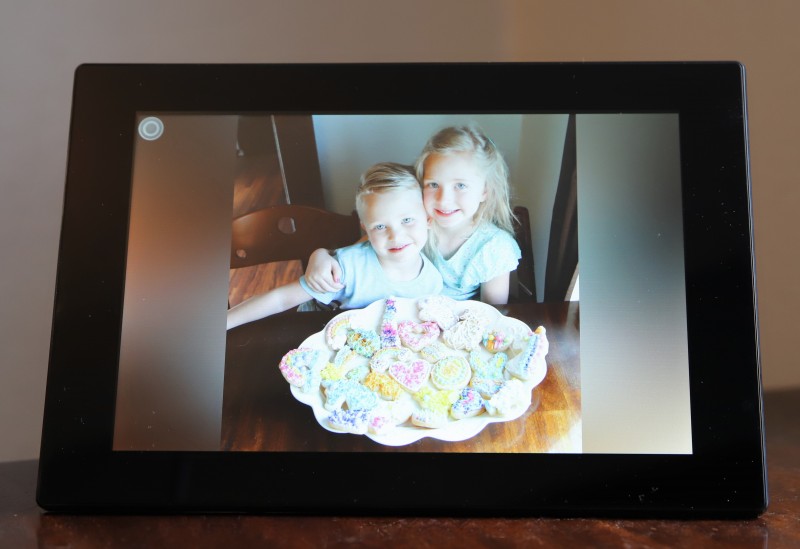 Thanks to Aluratek for sending me product. As always, all opinions are my own.
Does anyone else feel like the year is flying by? I feel like I blinked and it's almost Mother's Day. I think it's partly sitting in this perpetual wheel of the "stay home" orders and the monotony of day-to-day life, but I think time also just goes so quickly these days in general! My mother-in-law lives in Idaho, so obviously we can't spend Mother's Day with her. But I thought it would be fun to send her a gift that makes it seem like we're with her (especially the grandkids!) even when we can't be! I turned to Aluratek to find a Digital Photo Frame and I'm so excited to share about all of the amazing features. Since most states are still under a "stay home" order, I think this gift would be the perfect option for anyone this Mother's Day.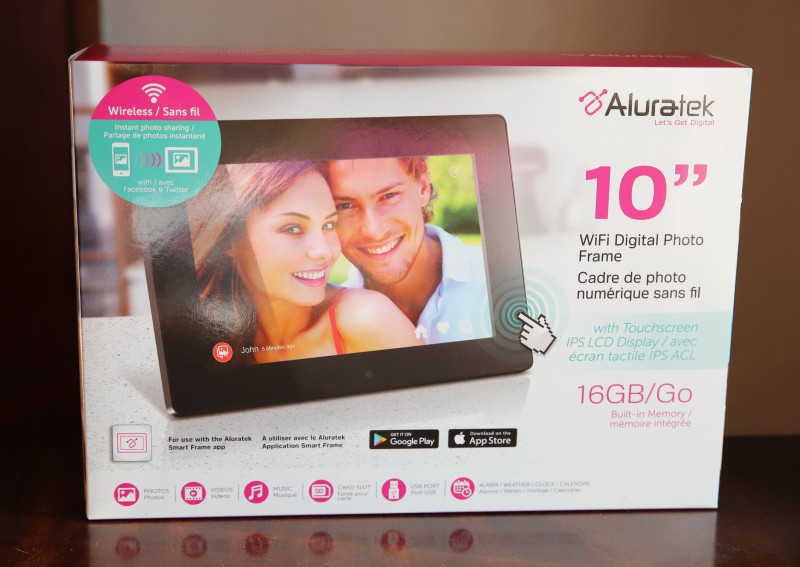 Digital Photo Frames have really made some leaps and bounds over the past few years. I remember when they were brand new and while I thought they were really innovative then, they're even more-so now! With the advances in WiFi and social media, these new frames have capabilities similar to smart phones that make them a great gift for anyone.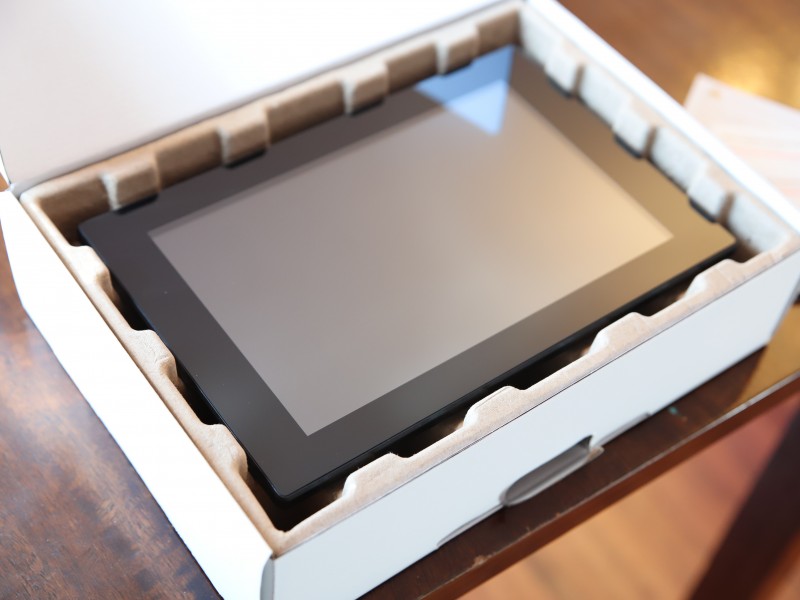 For my mother-in-law, I decided to go with the Aluratek 10″ WiFi Digital Photo Frame with 16GB Built-In Memory. I think a 10″ frame is about perfect for putting on a bookshelf and the crisp, clear touch-screen is simple to use for all ages. With a 16GB memory, the frame can hold a large amount of photos and even videos! Before sending this frame out for Mother's Day, I pre-loaded it with photos and videos of our kids throughout the years. I was able to connect my laptop to the frame for our older photos, and then transferred some photos via WiFi from my phone. Aluratek makes it simple to transfer photos, videos, and even music so you can play a slideshow on the frame!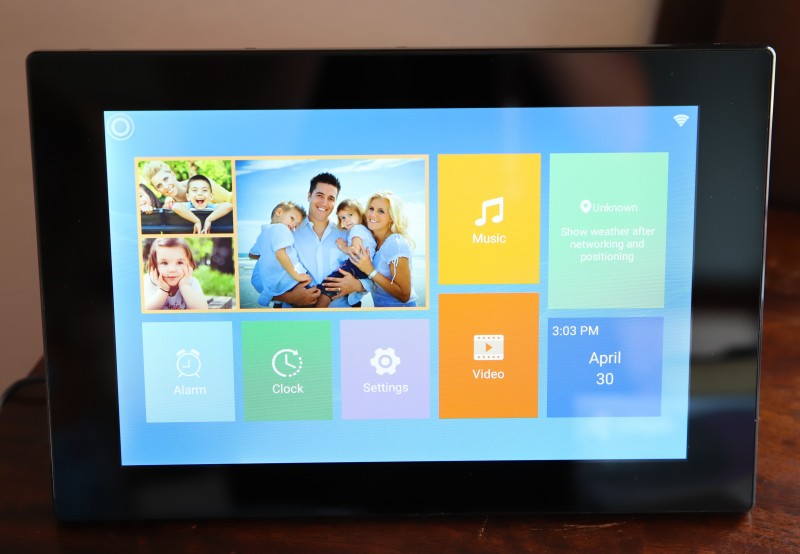 The home screen on this frame is easy to navigate and has a bright, vivid display. I love that it's touch screen because I know a lot of times our parents and grandparents have issues with technology. Aluratek makes it so easy and straightforward! I synced the frame to my Facebook account so that whenever I upload a photo, it will also go straight to the frame. If someone in your family doesn't have WiFi, you can also put photos and video on an SD card or USB flash drive and plug them into the frame to transfer.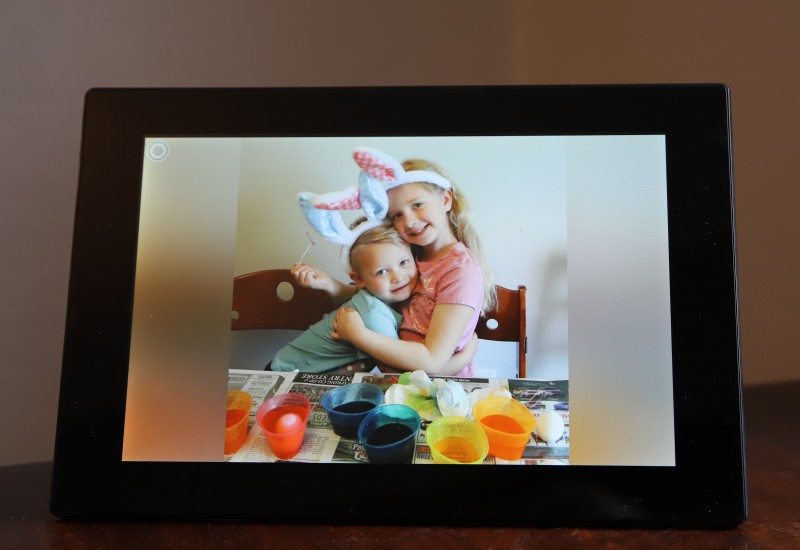 I know my mother-in-law is going to be so excited when she opens this gift on Mother's Day! It can be hard living so far from her, especially because she'd love to see our kids more. This way, she can feel a little more connected to them and have a bright reminder throughout the day! Aluratek Digital Photo Frames would make such a great gift for anyone, especially with Mother's Day right around the corner.
Buy it: Aluratek
Win it: One lucky reader will win a Digital Photo Frame from Aluratek! This is a US giveaway ending 5/24. Enter using the form below and good luck!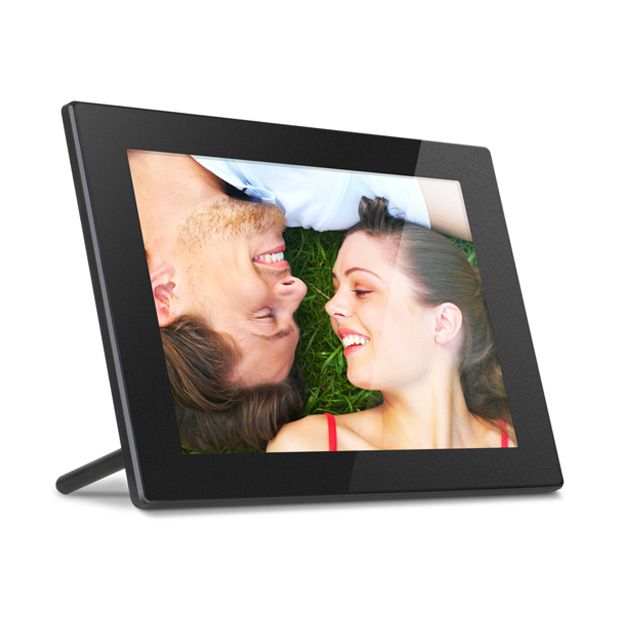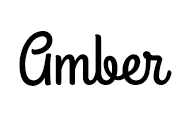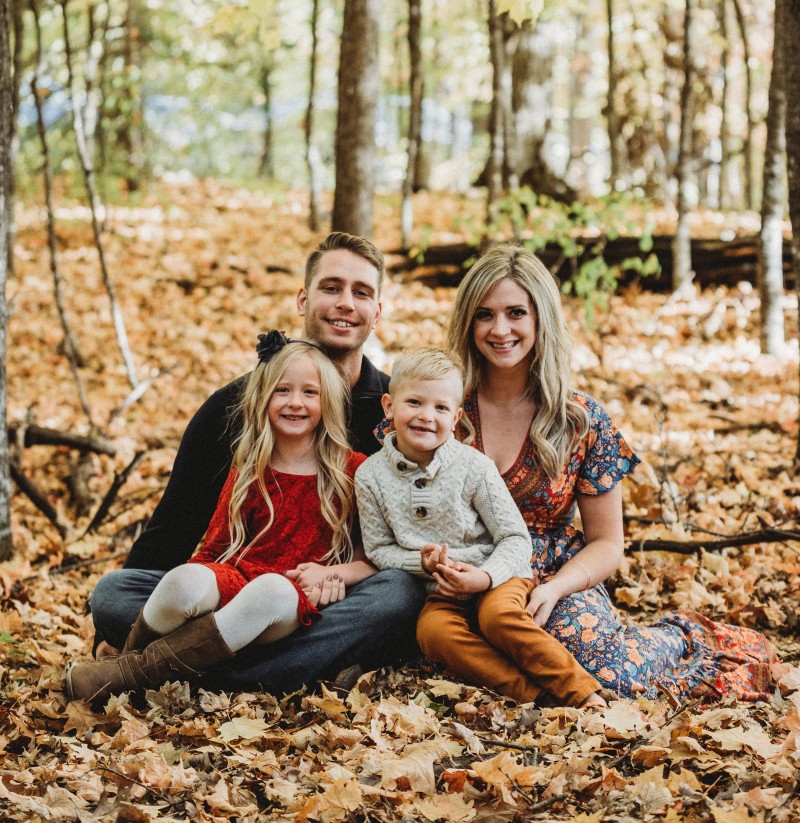 Hi there! I'm Amber, a 34 year old wife and mom of two from central Minnesota. I love to be outside with my family anywhere the weather is warm (which means I spend half the year freezing). We're a homeschooling family that loves to travel as often as possible! When I have a spare free moment, I love to read, take photos, and scrapbook. I'm interested in anything that makes life more fun; I also love socializing and sharing about my favorite products!
This post currently has 8 responses.