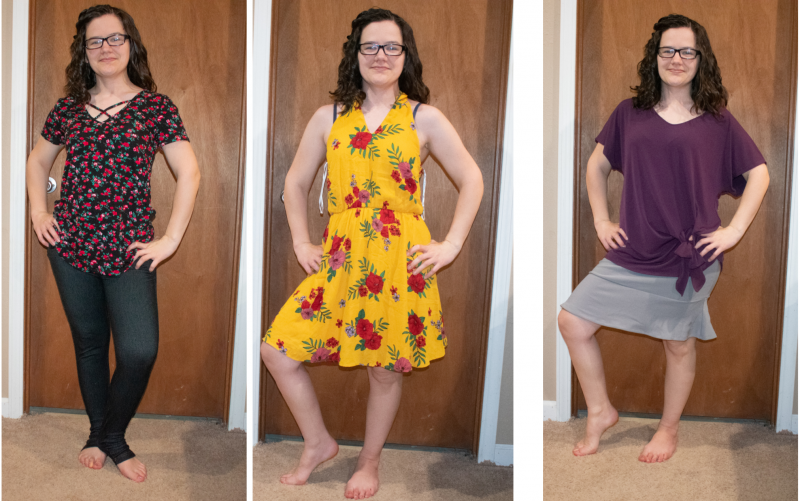 I was sent a shipment from Nadine West. There are affiliate links in this post. All opinions are my own.
Nadine West
is a clothing subscription service. They have you fill out a style profile with details about your sizing, what colors, prints or patterns you like to wear, what accessories you wear and more. From there, they send a shipment of clothing and accessories that they hope will suit your style. You get to try them on in the comfort of your own home to decide what you like and what isn't for you. They send you a prepaid shipping label with your package, so you can mail back anything that you don't wish to keep. You're only charged for the items that you keep.
I love using Nadine West to find new clothing. Sometimes they send me items that I would pick out for myself, and I love it. Other times, they send me items that I wouldn't have pulled down from the rack to try on in a store, but once I try it on and look in the mirror, I realize I love it! I feel like Nadine West has helped me to discover my own style a bit more. Plus, right now I love that they send things to my door so I can avoid going in stores any more than necessary.
Curious what was in this shipment? Here we go! 11 items were included this time.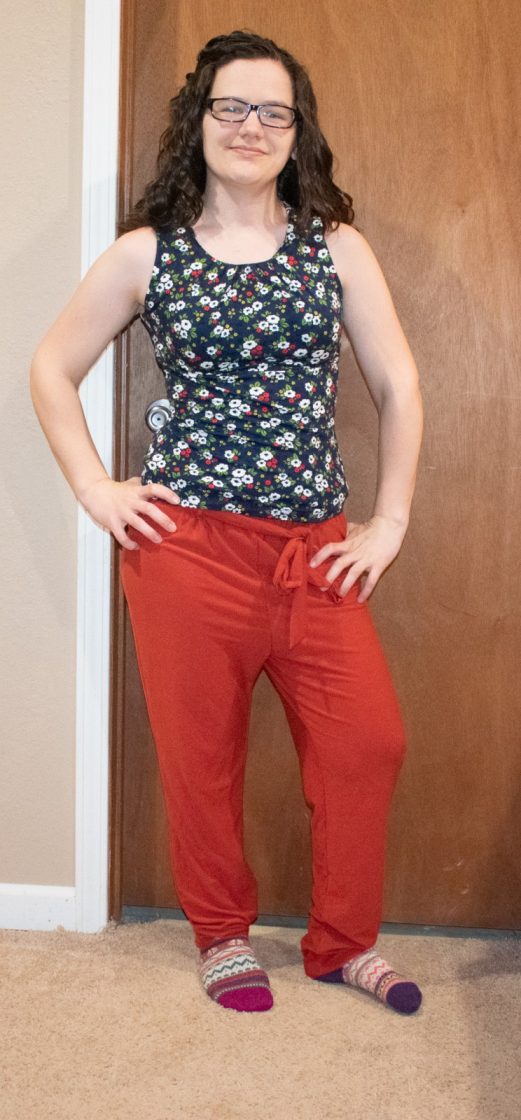 Both top and bottom shown here were sent in my shipment. As far as bottoms go, I really only wear jeans, jeggings or leggings, so these aren't for me. They aren't listed on my Nadine account so I'm not sure their price.
The top is really soft, and I like the colors and pattern. It's a bit thicker than I would typically expect in a sleeveless top, but I kept it because it's cute! It is $25.99 to keep.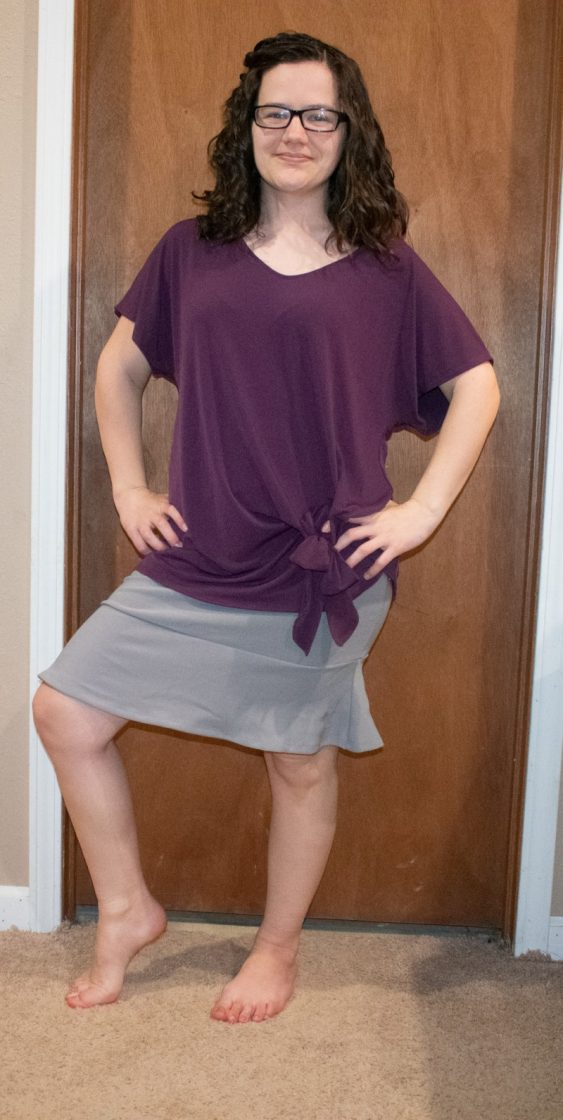 Top and bottom pictured here were both sent from Nadine West.
I don't really wear skirts at all, but I have to admit, this one is kinda cute! Gray is one of my favorite colors, and I like how it's fitted through the hip yet has a swoopy little flare at the end. It's still not a keeper for me just because I won't really wear it enough. It is as close to my style as a skirt can get, though! I'm not a skirt kinda girl. It is $25.19 to keep.
This top is my regular size, but seems big. I assume it's made to fit really big. I love purple, and I like how it knots at the end. I wish it weren't quite so big, I'm not a big fan of really oversized clothing. I did choose to keep this to wear though. I think it's cute! It is $25.99 to keep.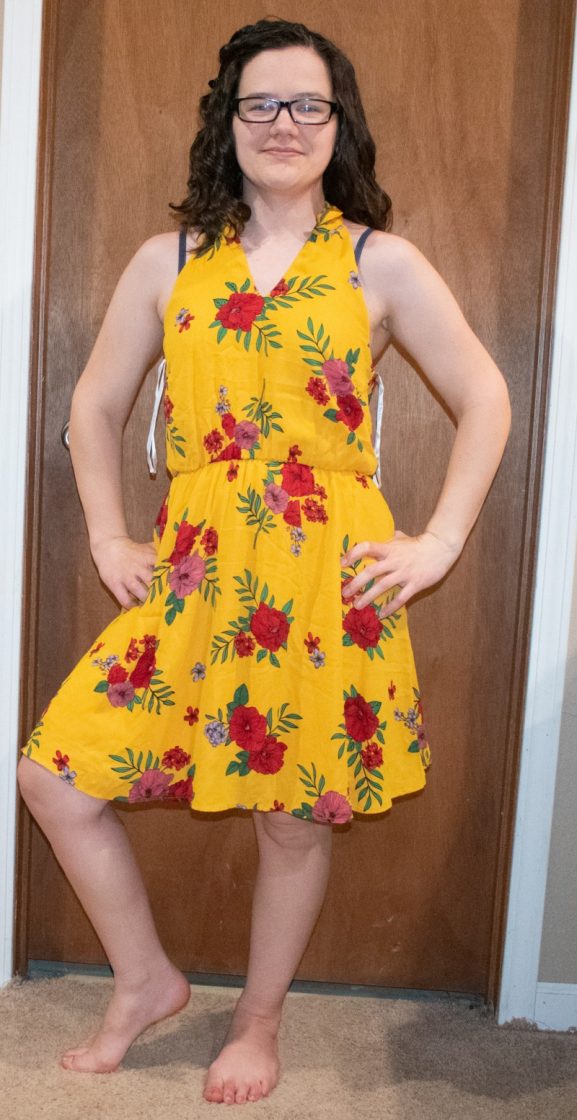 Some of my all-time favorite clothing items from Nadine West are the summer dresses they've sent me. Yellow is a color that I often find too bold for me. I do like the print of this, and the fit…it's just a little too bright for me personally. It is $29.99 to keep.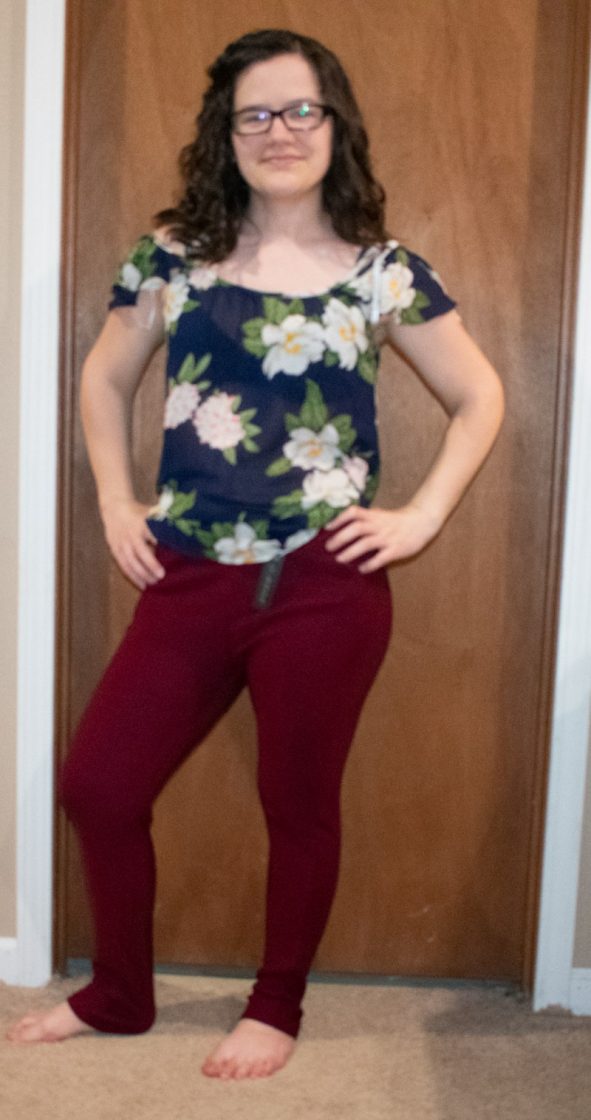 Both items here were sent from Nadine West. This top is really thin, so it is see-through unless you wear a shirt under it. It's really breathable though, so I am happy to wear a camisole under it in the summer, it still won't be too hot. I don't often wear blue shirts, but these floral tops that Nadine has been sending me in blue have me wearing more blue than I used to. This was a keeper for me. It is $26.99.
The bottoms were surprisingly thick. They are stretchy, yet the pockets on them give them a business-casual type look almost? They aren't something I would find much wear for, personally. They are $22.99 to keep.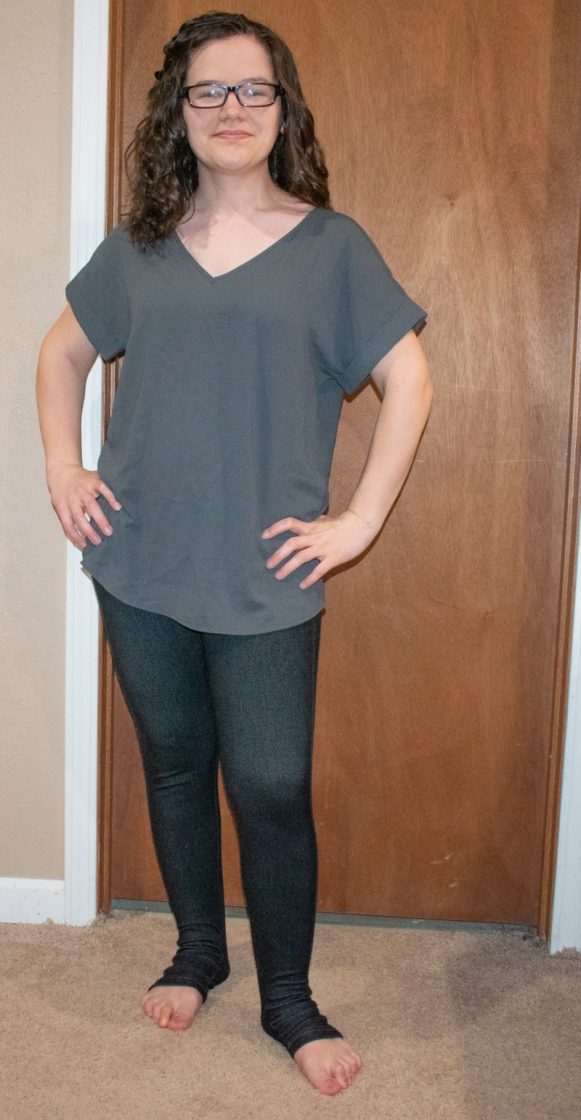 Gray is one of my favorite colors, and I like the material of this top. It fits a bit big/baggy for my taste, so I wasn't sure at first if I would keep it. I did put it away in my dresser, but I haven't really worn it – so I guess I'm still torn! Let me know what you guys think about this one. It is $35.99, which I personally see as pretty pricy for such a basic shirt.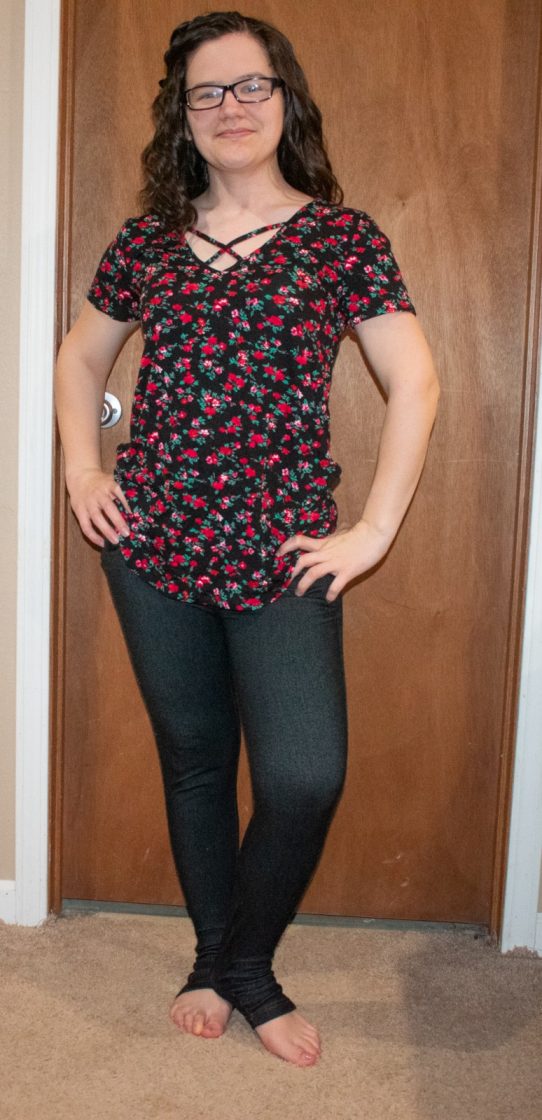 I love this top! I love the criss-cross neckline, the dark shirt with floral print. I usually wear this with high waited pants or shorts and tuck it in. It's one of my favorite shirts that I own right now. It is $27.99 to keep.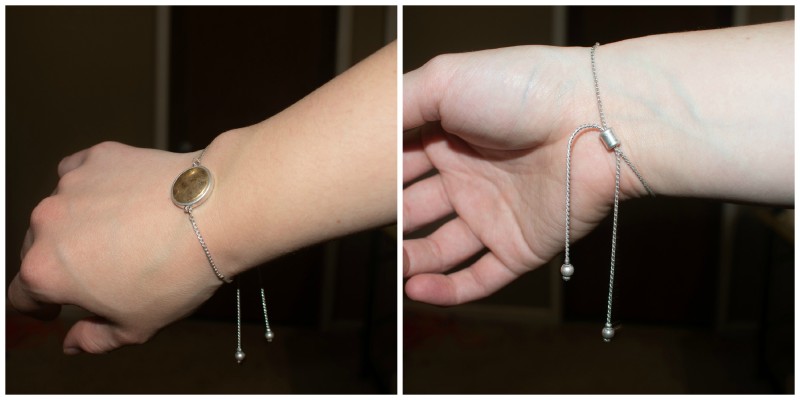 The face of this necklace is  just a pretty simple, round pendant. I absolutely love the way it goes on, though. It reminds me of hemp bracelets with the bead adjustment. It's the same concept, except it's a chain necklace that works through the center piece. It's not just for looks, it really does adjust to perfectly fit your wrist. How unique is that? This bracelet is $20.99 to keep.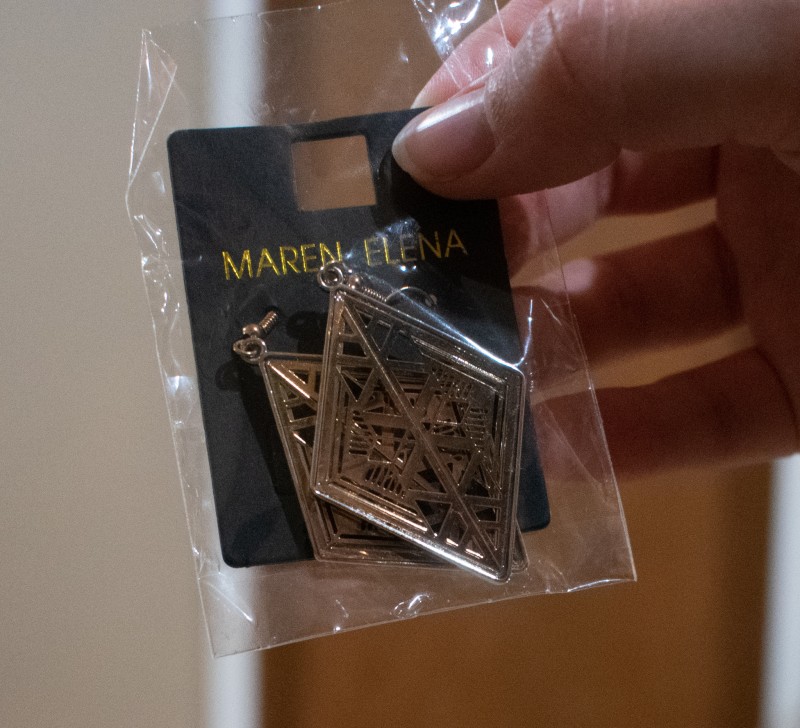 I got a bug bite on my ears so I didn't want to try these on. However, they are diamond shaped earrings with a geometric pattern throughout. These aren't quite my style. They are $13.99 to keep.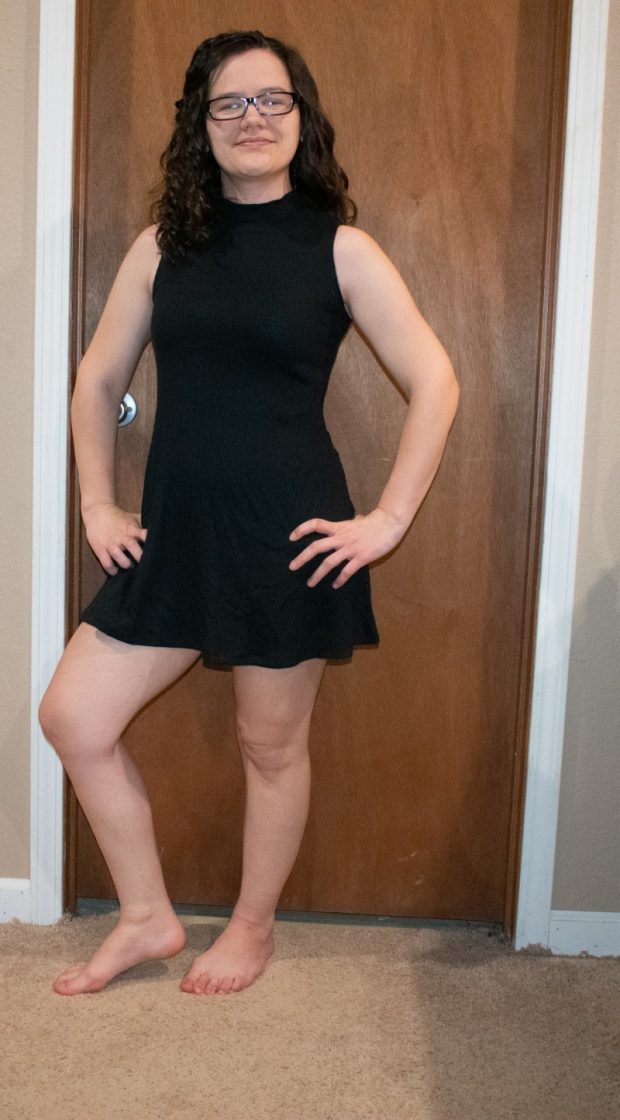 I had to double-check to see if this was a dress or a shirt, but it is listed as a dress. I am 5'1″ so I don't often come across dresses that are too short for me. Instead, I tend to think tunics are supposed to be dresses! This dress obviously looks pretty short here, but the backside was even shorter, which just made it too short for me. I think on a taller woman it would work as a tunic. Even if this were longer though, this sleeveless-sweater type dress style isn't really for me. It is $44.99 to keep, making it one of the most expensive items that Nadine West has ever sent me. Most of their items are under $30, and almost all are under $40.
Overall I was happy with this Nadine West
 shipment. I got three shirts that I definitely liked, and one more that I somewhat like. Let me know what your favorite item was this time! What would you have kept?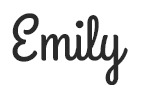 Hi there! I am Emily Evert, the owner of Emily Reviews. I am 28 and live in a small town in Michigan with my boyfriend Ryan and our two pugs. I have a large family and I adore my nieces and nephews. I love reading memoirs, and learning about child development and psychology. I love watching The Game of Thrones, Teen Mom, Sister Wives and Veep. I like listening to Jason Isbell, John Prine, and other alt-country or Americana music. I created Emily Reviews as a creative outlet to share my life and the products that I love with others.
This post currently has 3 responses.