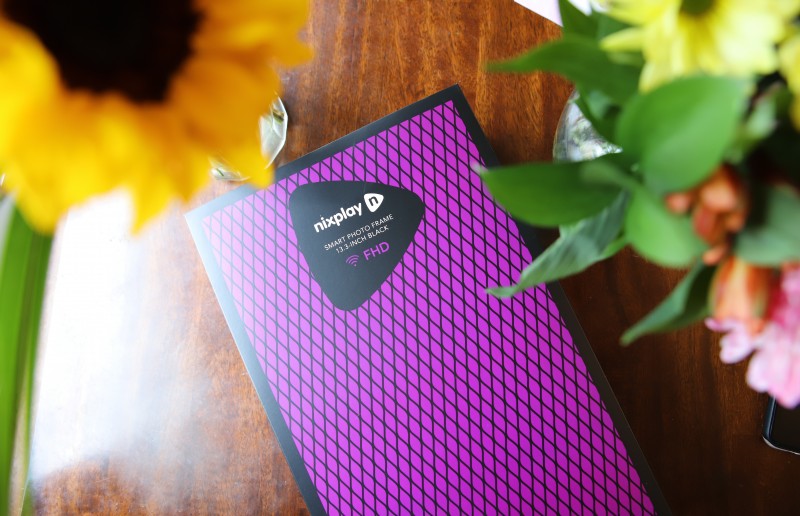 Thanks to Nixplay for sending me this great frame. As always, all opinions are my own.
I can't be the only one to think that guys are SO hard to shop for! Buying gifts for Father's Day is always a huge task; I buy for my husband, my dad, my grandpa, and my husband's stepdad. My grandpa is one of the most sentimental people I know, and because of COVID-19 we haven't seen him in a couple months. I turned to Nixplay to find a gift for him this year, and I know he's going to love it!
Now, my grandpa is NOT a tech-savvy guy. In fact, I'm not sure he's ever typed on a keyboard or connected a product to wi-fi in his entire life! So you may be curious why I'm giving him a Smart Digital Photo Frame for Father's Day, but I can explain! The great thing about digital photo frames is that you can update them from afar, and the people who display the frame can just reap the benefits of the photos you send to them. My grandpa loves photos and videos, and he also loves his great-grandkids! He's always delighted when we give him printed photos, but I know he doesn't like clutter so he doesn't display many for long. With a digital photo frame, he can see constantly updated pictures of our family without the added clutter.
I chose the 13.3 inch Nixplay Smart Photo Frame for my grandpa because he's getting older and likes things to be a little larger visually. Nixplay also offers smart frames in 9.7, 10.1, and 15.6 inches, and you can choose a black or metal frame. There are some options with your frame also; you can wall-mount it or use the attached stand for a freestanding frame, either landscape or portrait.
I downloaded the Nixplay app so I can add photos to the frame anytime I want to. I can also connect it to my social media so whenever I upload a photo to Facebook or Instagram, it instantly loads to my grandpa's frame as well. The photo quality on the frame is fantastic; the photo above doesn't do it justice. The colors are bright and vibrant, and you can choose how long each photo stays on the frame. When the frame is "sleeping", it shows the time and date in large font.
My grandpa, like many elderly people, is vehemently against touch screens. Many digital products have touch screens but thankfully Nixplay's Smart Frame comes with a handy little remote that can be attached with a magnet to the back for safe keeping. The remote is very user-friendly, even for people who are not great with technology!
I can't wait for my grandpa to open his frame on Father's Day. I'm sure there will be tears as he sees photos of all his grandkids and even his great-grandkids!
Buy it: Nixplay – Select frames will be 30% off from June 4-21st, so be sure to visit their site and order soon!
Win it: One lucky reader will take home a Nixplay 10.1 inch Smart Digital Photo Frame! This is a US giveaway ending 6/20. Enter using the form below, and good luck!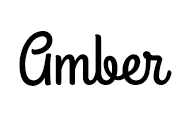 Hi there! I'm Amber, a 30 year old wife and mom of two from central Minnesota. I love to travel and to be outside with my kids anywhere the weather is warm! When I have a spare free moment, I love to read and scrapbook as well as binge-watch Netflix long after the kids are asleep. I drink too much Caribou Coffee and have a real sweet tooth but also try very hard to consume organic foods and use eco-friendly, fair trade products as much as possible. I also love socializing and sharing about my favorite products!
This post currently has 10 responses.