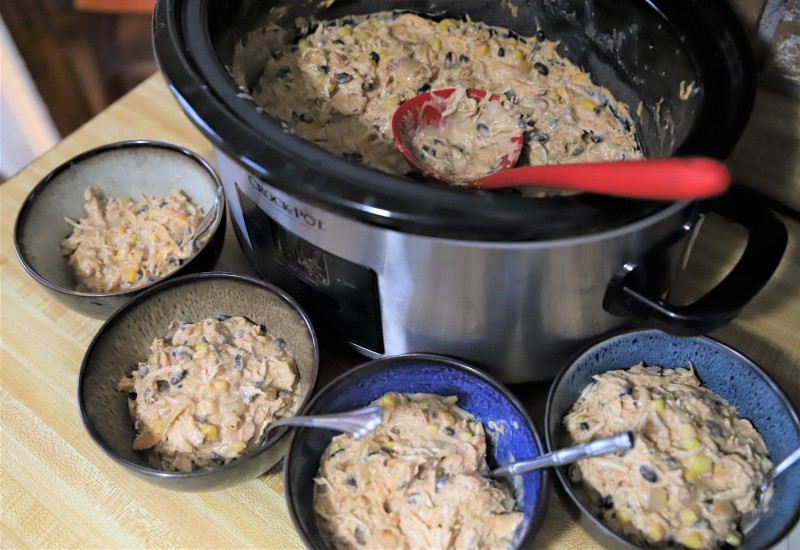 No one in my family is a big soup fan, but we all love a good, thick chili! While I grew up eating beef chili, lately I've been experimenting more with chicken. A couple weeks ago this white chicken chili was a big hit with our whole household and it's definitely going to become part of our permanent rotation.
You will probably have most of the ingredients for this chili in your kitchen already. The combination of cream cheese and salsa makes the dish come together in a creamy and flavorful way! And I think my favorite thing about the chili is that besides a few minutes of prep, you just throw all the ingredients into a slow cooker and let it simmer for the afternoon. As a mom, I'm all about the meals that I can throw in the Crock Pot and forget about!
After laying your chicken in the slow cooker, you'll add a few seasonings. I always add chili powder and this time I happened to have a dry chili mixture I wanted to use up. Other times, I've used a dry ranch packet instead of the chili mix, and that's a very tasty alternative.
You'll add the rest of the ingredients on top off the chicken. If you want a little spicier chili, you could swap out Rotel in place of the salsa or use a hot salsa. I used freshly diced onion this time but I have used onion flakes in the past which has also worked fine. Some people choose to add the cream cheese for just the last half an hour, but I always add mine with the other ingredients and it works perfectly.
After your chili has been in the slow cooker for about four hours, it's time to shred the chicken. I always leave this job up to my husband! As you can see, the chili is very thick. If you'd like to thin it out you could easily add some chicken stock!
All of the flavors come together and blend well. I personally love a little kick in my food, but our kids think the mildest things are spicy. I used mild salsa in this recipe and they loved it, so if you have spice-sensitive family members this should be a good option. Check out the full recipe below and pin it for later!

I hope you enjoy this recipe as much as our family does!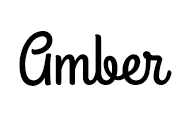 This post currently has 9 responses.