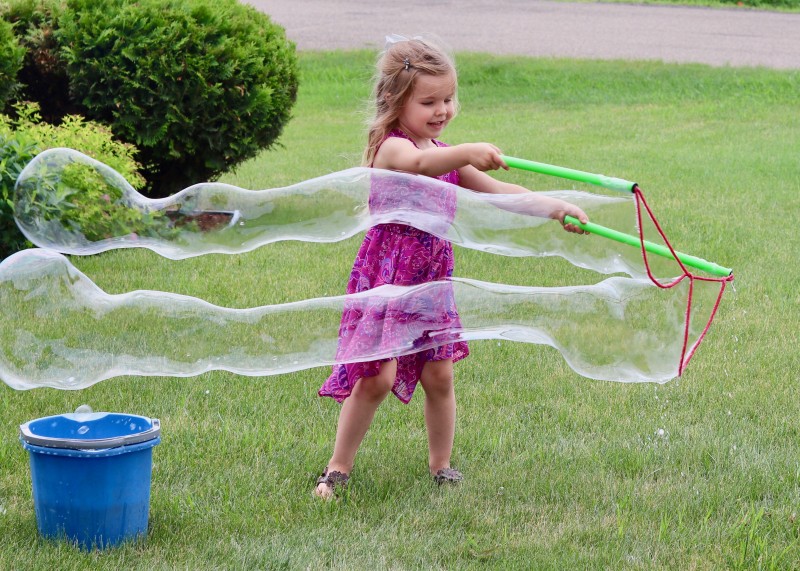 Thank you to South Beach Bubbles for sending product for review in exchange for my honest opinion.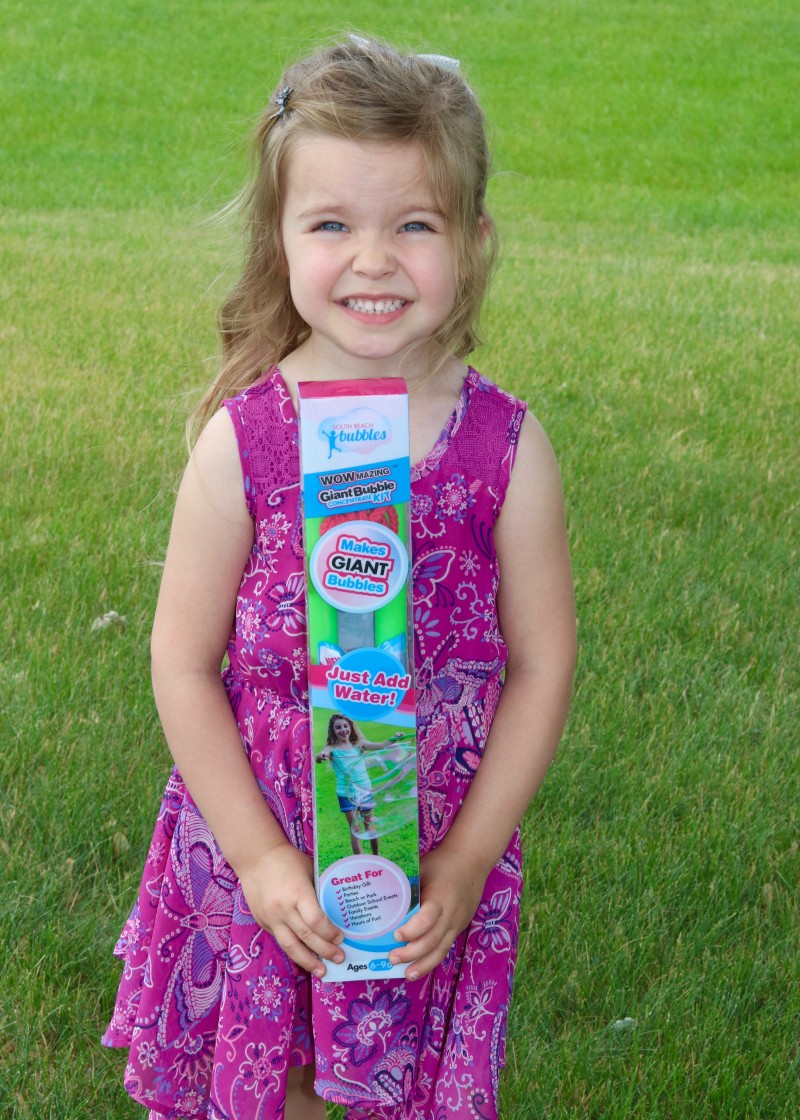 Bubbles. Our kids love making them, watching them, and of course popping them! I am 31 years old and I still love bubbles too! When I got the chance to review the WOWmazing Kit from Head over to South Beach Bubbles, I was super excited. This bubble kit did not disappoint!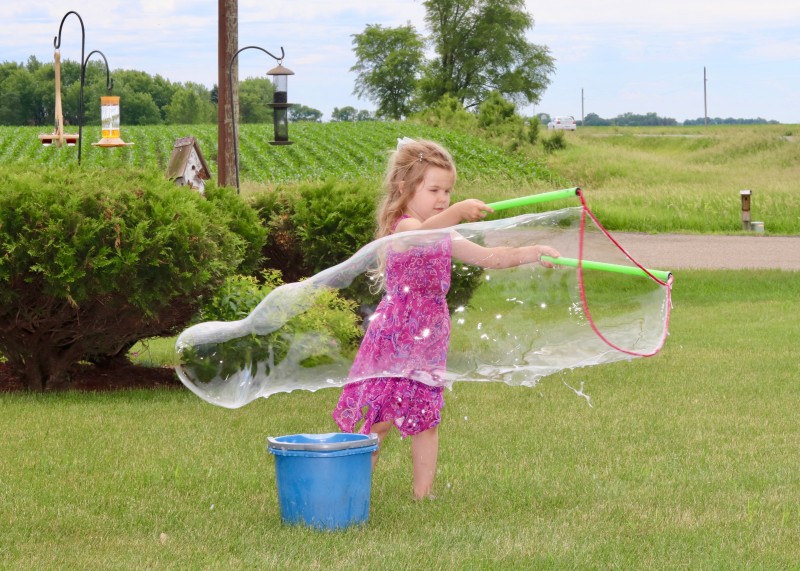 "South Beach Bubbles mission is to get kids and adults to play outdoors and bring family and friends together while enhancing the imagination and coordination, decreasing stress and enjoying carefree childhood fun!"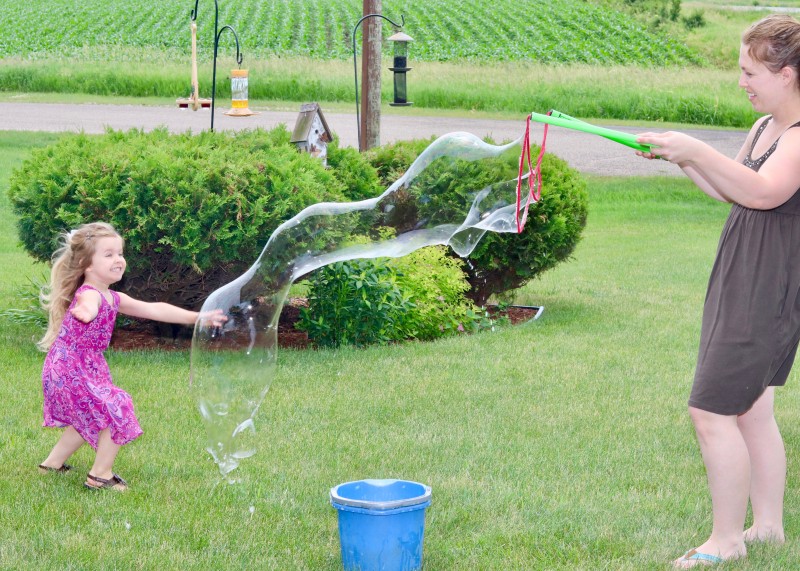 The South Beach Bubbles WOWmazing Kit comes with two bubble concentrate pouches and a special bubble wand. When you get the kit you just need to pour one of the concentrate pouches into 1 quart of water (32 oz or 4 cups). You just dip the string of the bubble wand into the liquid and with the breeze at your back, keep the tips together and lift high into the air. You spread the tips apart and the breeze will begin to blow the big bubbles outward. You bring the tips together to finish your bubble. Making giant bubbles is super easy and – as you would expect, super fun!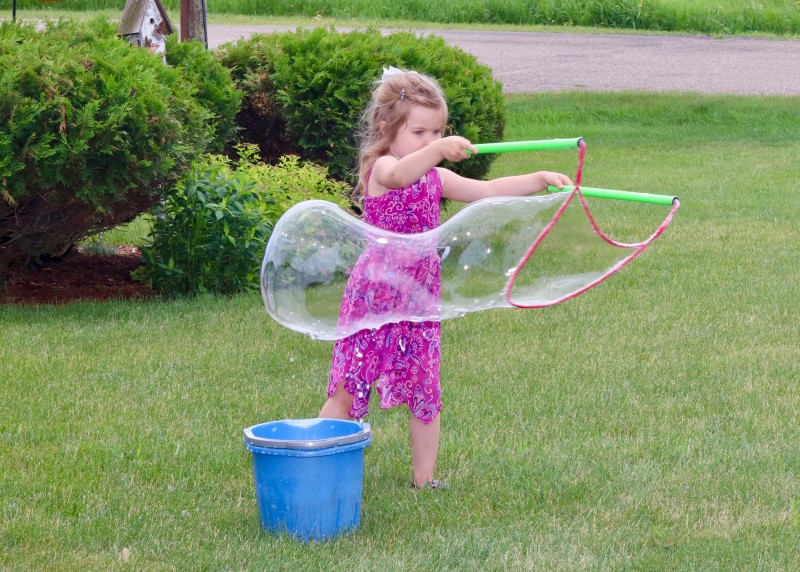 The product say it is fun for ages 6-96, but even my 4.5 year old was able to follow the directions and make giant bubbles on her own! My 1.5 year old also had fun running through and popping the bubbles.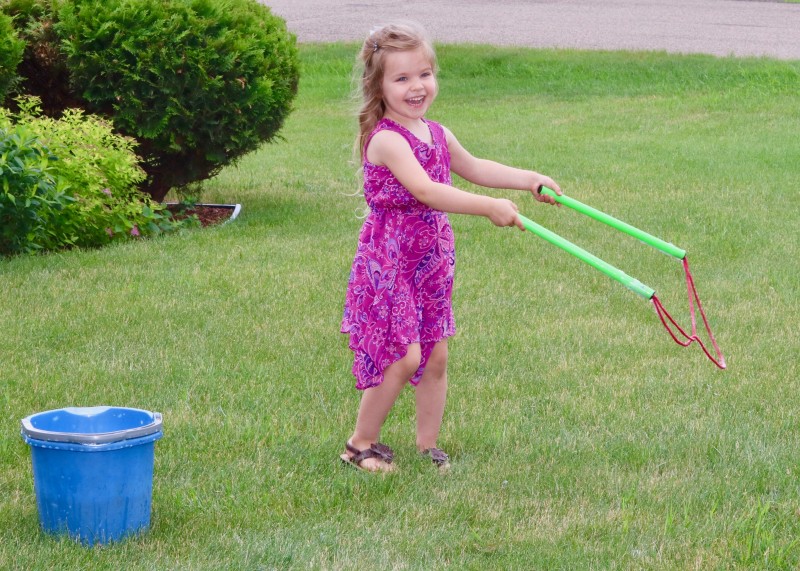 The WOWmazing Kit includes tips and directions on how to do all kinds of fun bubble tricks such as making two bubbles at a time, spiral loops, Bubbles-in-a-bubble, and how to catch a bubble and touch a bubble.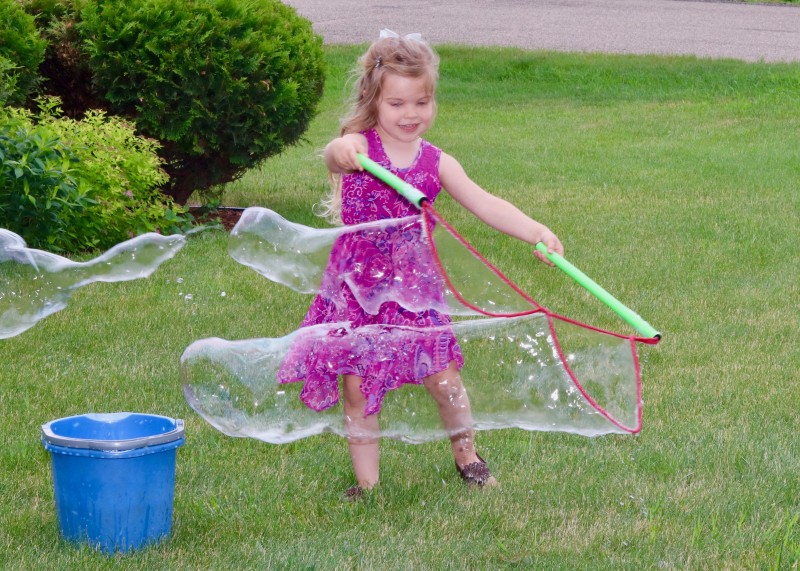 We didn't use up all the bubble liquid at once, and was able to use it three different times over the span of a week. It worked just as well after a week as it did the first day. I have never had so much fun making bubbles as I did with these South Beach Bubbles. The bubbles it makes are really amazing!
The South Beach Bubbles WOWmazing Kit is affordable and would be a great gift for those kids that 'have everything'.
Buy It: Head over to South Beach Bubbles to purchase.
Connect: Don't forget to like them on Facebook, follow them on Twitter, Instagram and Pinterest, and subscribe to their YouTube channel for all the latest news and promotions.
Win It:  Head over to South Beach Bubbles is generously offering one of our lucky readers a WOWMAZING Bubble Kit. The giveaway is open to US only. The giveaway will end July 12th, 2020. For your chance to win, enter the Giveaway Tools below. Good luck!


This post currently has 3 responses.