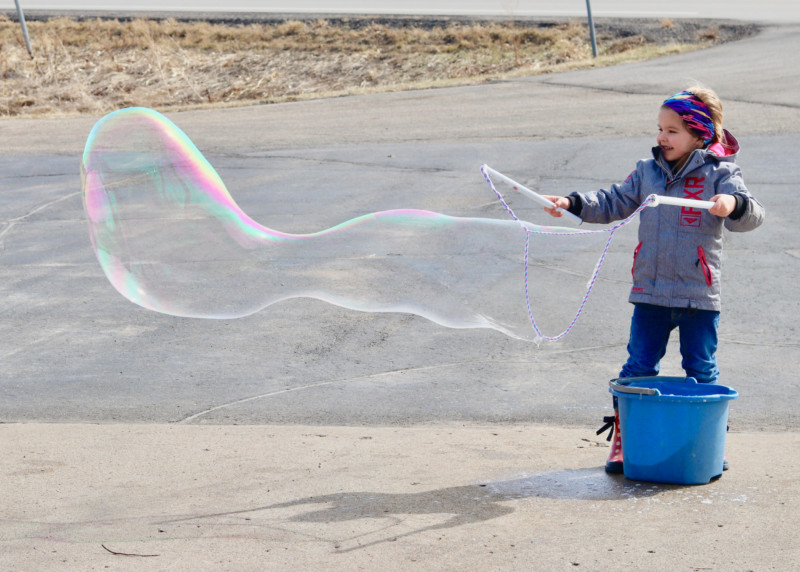 Thank you to South Beach Bubbles for sending WOWmazing Bubble products for review in exchange for my honest opinion.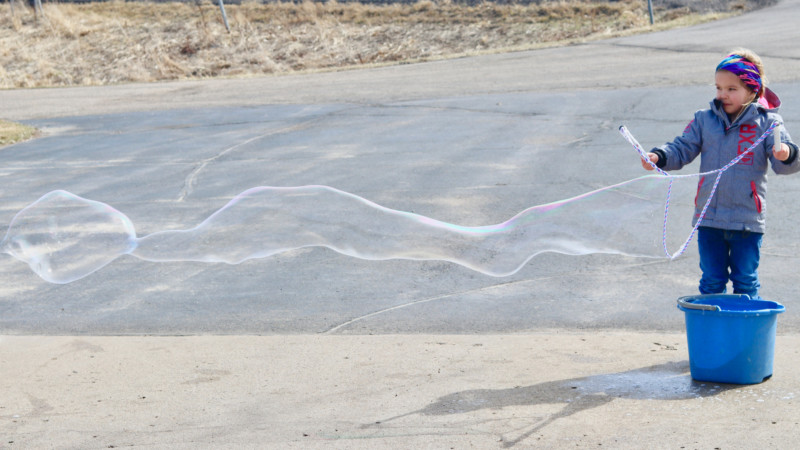 We were first introduced to South Beach Bubbles about a year ago. I was immediately impressed by the large bubbles and how easy they were to make! Last summer we brought out the South Beach Bubbles almost every time we had a play date. They are just so much fun!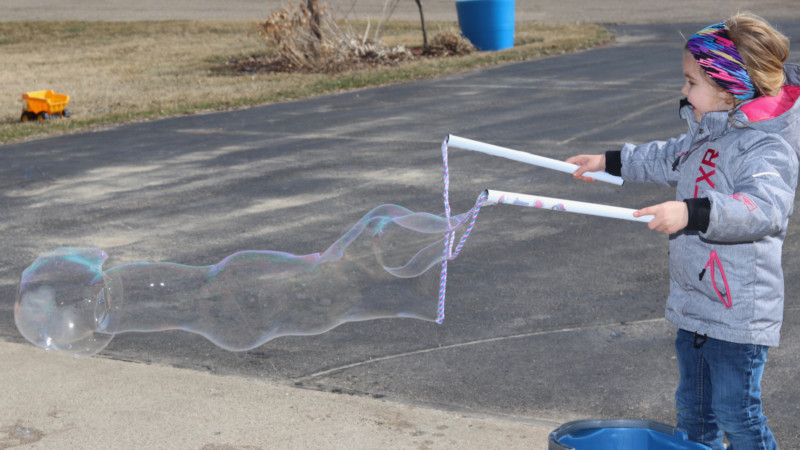 This year we've been having a pretty chilly, windy and wet spring. Today was the first day that we were able to spend some extended time outside. Right away the kids asked for the "big bubbles" – which I knew meant our South Beach Bubbles.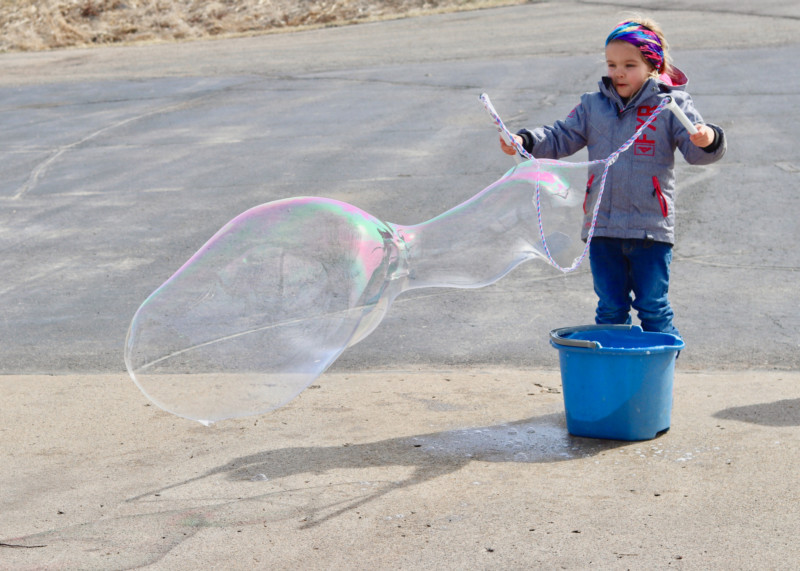 South Beach Bubbles have come out with three new editions this year: WOWmazing Unicorn, WOWmazing Winter and WOWmazing Space. Each kit features stickers that change with the sun, a drop in temperature, or glow in the dark at night.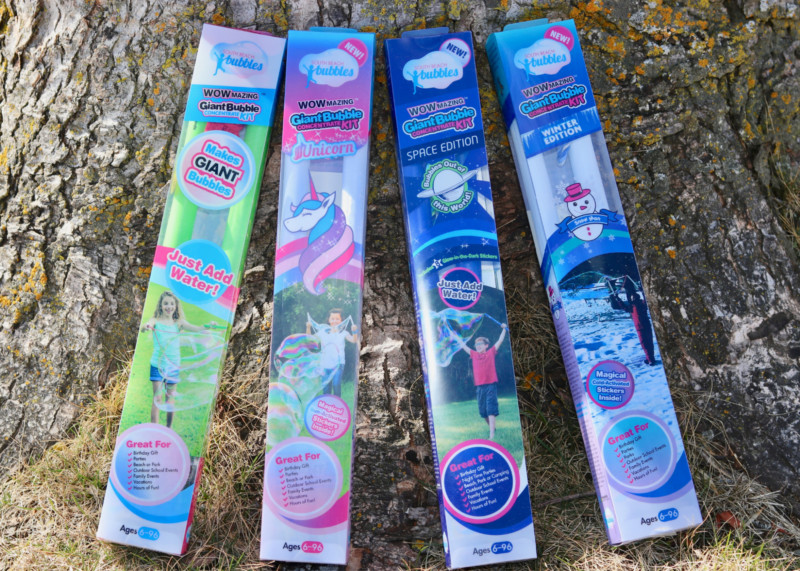 Each of the new WOWmazing Kits include:
1 Bubble Wand – South Beach Bubbles' wand is the same design used to set all of the Guinness bubble records in the past 30 years!
2 pouches of WOWmazing bubble concentrate (Made in USA) – Makes 2 quarts of bubble solution.
8 Magical Stickers – encourage the kids to go play outside to see the magic happen!
1 Tricks & Tips booklet – to help perfect your bubble form and types.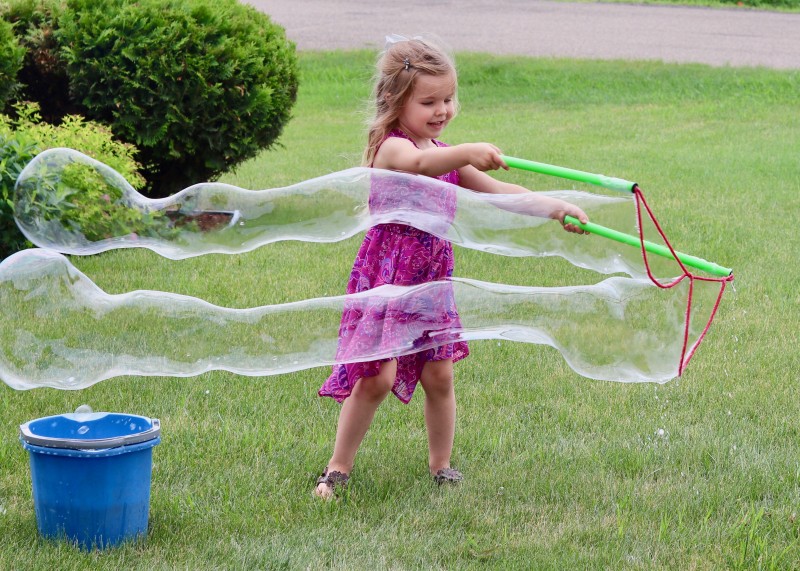 Above is a picture of my daughter from last summer. Here she has a nice double bubble going!
My kids are just shy of 2.5 and 5.5 years-old and even though the package says ages 6-96, they can both easily make awesome bubbles! They also love to run through the yard and pop the huge bubbles as they float. These are by far the best, biggest and longest lasting bubbles we have ever tried.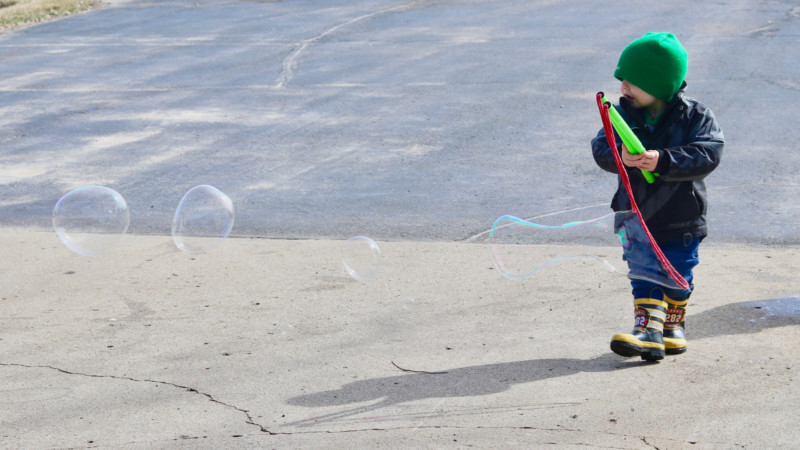 Tell me in the comments – has your family tried South Beach Bubbles yet?
Buy It: Head over to South Beach Bubbles.
Connect: Don't forget to like South Beach Bubbles on Facebook, follow them on Instagram, Twitter and Pinterest, and subscribe to their You Tube Channel for all the latest news and promotions.
Win It: South Beach Bubbles is generously offering one of our lucky readers a choice of one new WOWmazing Bubble Kit. The giveaway is open to the US (contiguous 48) only. Giveaway ends 4/12/21. For your chance to win, enter the Giveaway Tools below. Good luck!


This post currently has 11 responses.