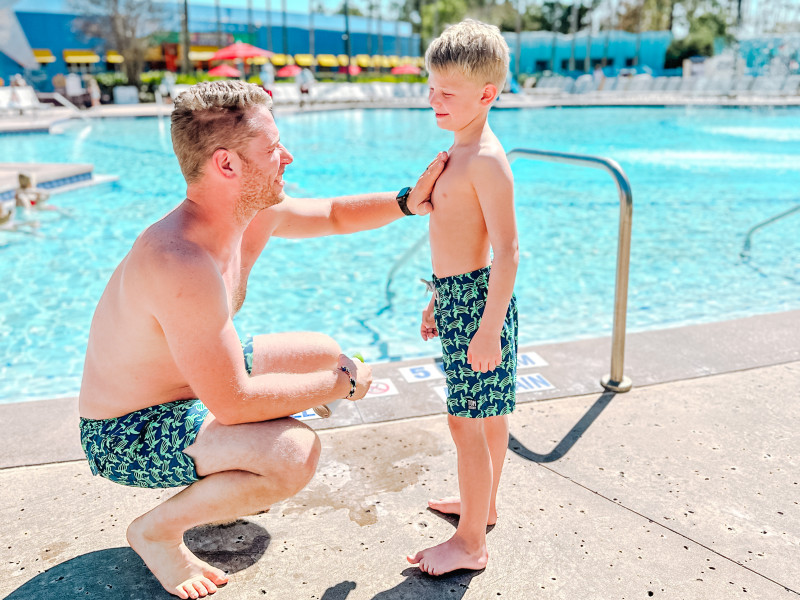 Thanks to Tom & Teddy for sending me these adorable trunks! As always, all opinions are my own.
Well, we still have two feet of snow in central Minnesota and I am OVER IT. I'm daydreaming about our recent trip to Florida and pretending we're still swimming at the Disney resort pool rather than thinking about the new snow we're supposed to get on Thursday! I know many families still have spring break to look forward to, so I want to share our favorite father/son matching swim trunks with you. They'll make great gifts for upcoming holidays like Easter and Father's Day too!
Tom & Teddy Matching Swimwear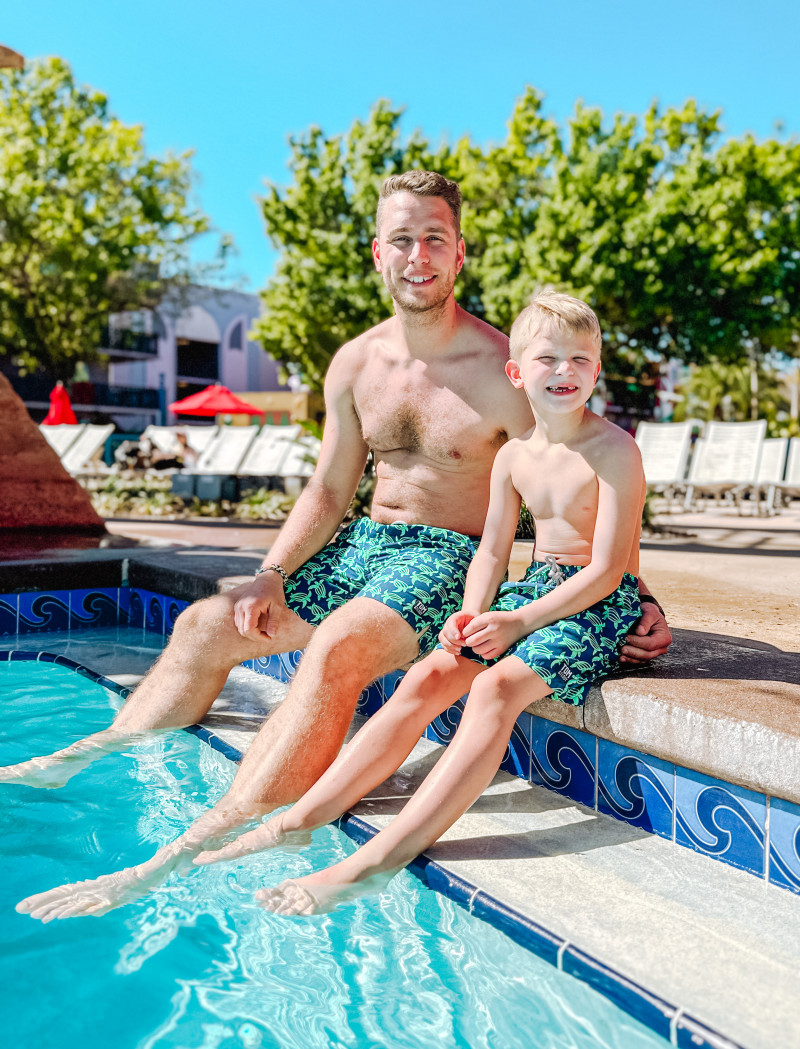 Our son is seven years old and he LOVES to match clothes with his dad! Over the past few years they've fallen in love with Tom & Teddy swim trunks. In 2020 they sported some seriously adorable seahorses. 2021 brought us to Clearwater Beach in Florida with some fun sardines! This year the design is one of our very favorites – Navy & Green Turtles! It's crazy how fast kids grow, but the great thing about Tom & Teddy is that they have adjustable waistbands so Lincoln usually wears them for at least a couple of years. Tyler hasn't changed sizes so we can always order Lincoln duplicates as he gets older too, so they can keep matching!
Lincoln is seven years old right now so I went with the size 7/8 for him. He's a skinny kiddo and they're currently just a little big, but with the adjustable waistband tied tight they work just fine. Now that we're back from Florida he probably won't be wearing them much until summer so they should fit perfectly by then! Tyler is six feet tall and about 200 pounds and size large fits him well.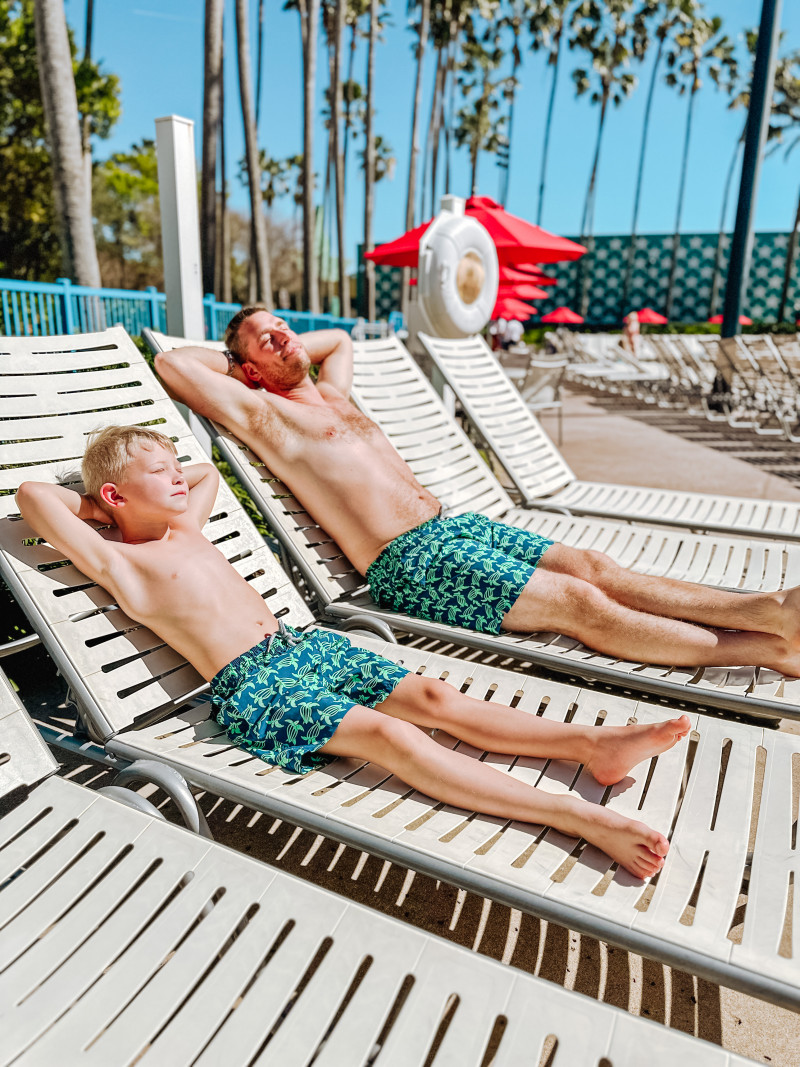 I noticed in Florida that one of my suits is getting destroyed by chlorine which is such a bummer because I've only used it for about a year. I'm so impressed by how well Tom & Teddy trunks hold up – the fabric they're made from is saltwater and chlorine resistant and even the pairs from 2020 look brand new. They also provide UPF50+ protection which is helpful when our (very) white bodies go south in the winter!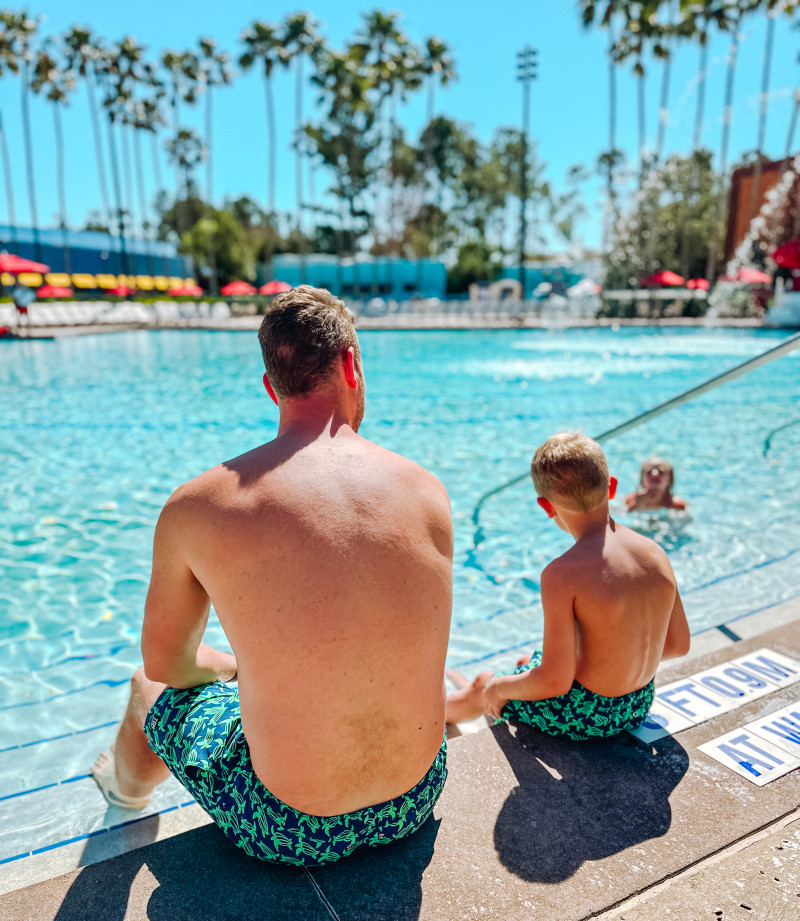 Lincoln and Tyler agree that the fabric is super soft and comfortable. The trunks have a soft mesh lining and three pockets (two on the sides, one in back that is secured with Velcro) so Lincoln can store all of his beach treasures. And trust me, he fills those pockets with rocks, shells, snails and anything else he can find!
I know these boys will love matching this summer and I recently learned that Tom & Teddy have added mother and daughter shorts to their line-up as well. Our friends are getting married in Oahu next spring and I think family matching shorts would be SO fun. Their prints are so bright and colorful – perfect for tropical vacations. Check out all of their amazing prints for your spring break trips and summer this year!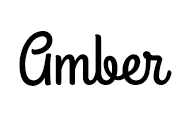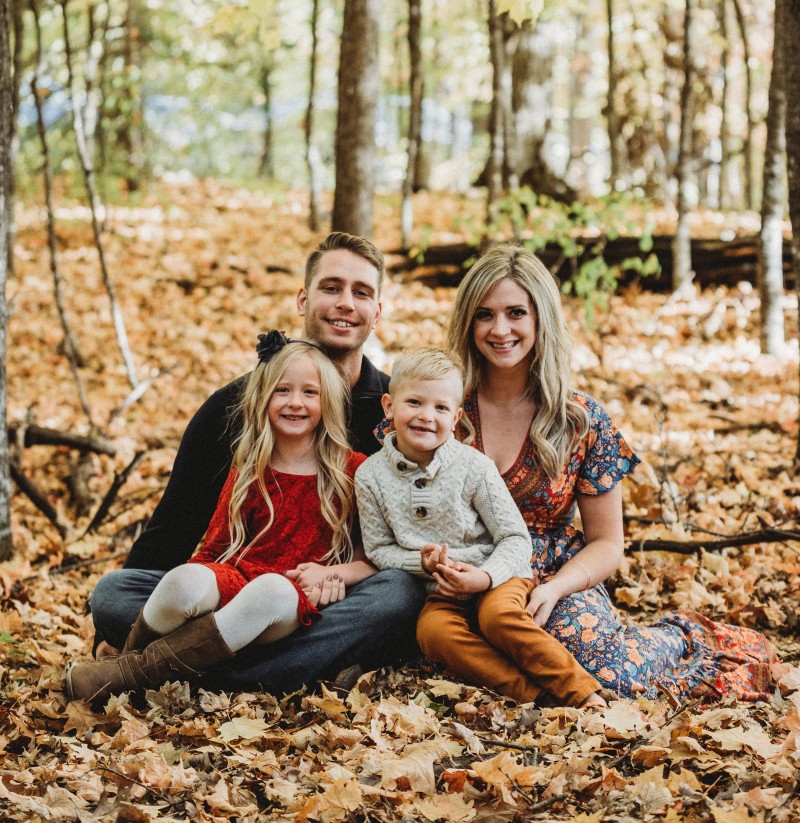 Hi there! I'm Amber, a 34 year old wife and mom of two from central Minnesota. I love to be outside with my family anywhere the weather is warm (which means I spend half the year freezing). We're a homeschooling family that loves to travel as often as possible! When I have a spare free moment, I love to read, take photos, and scrapbook. I'm interested in anything that makes life more fun; I also love socializing and sharing about my favorite products!
This post currently has 4 responses.