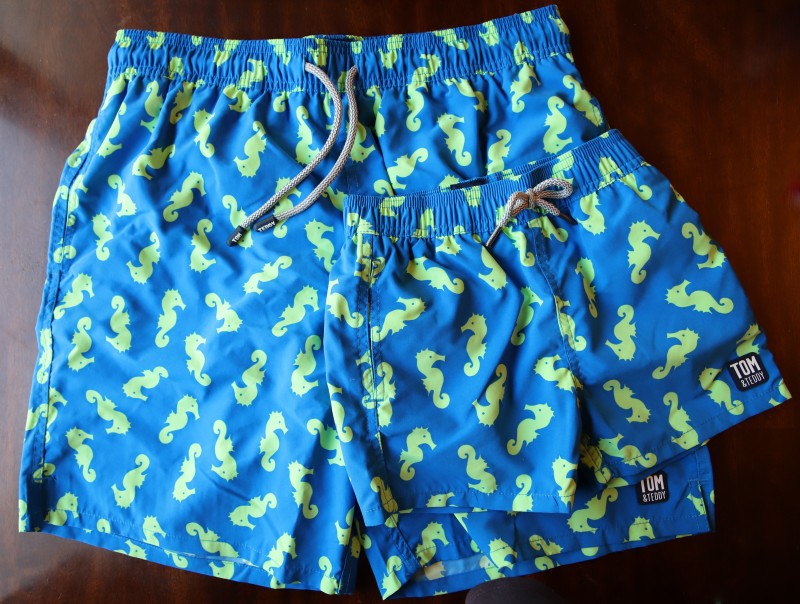 Thanks to Tom & Teddy for sending me these adorable suits. As always, all opinions are my own.
Summer is in full-swing around here and we've been enjoying the warm weather! My husband got a little crazy this year and built a roller coaster in our yard. Coupled with the ninja line, swing set, and kiddie pool, we have everything we need to stay busy on hot summer days! Even with all the fun yard activities, we love heading out to the lake with my parents. They have a pontoon and it's so fun to relax on the lake and get a little swimming in, too. If you know me, you know I LOVE matching outfits, so when I heard about Tom & Teddy's adorable  matching swimwear, I was all in!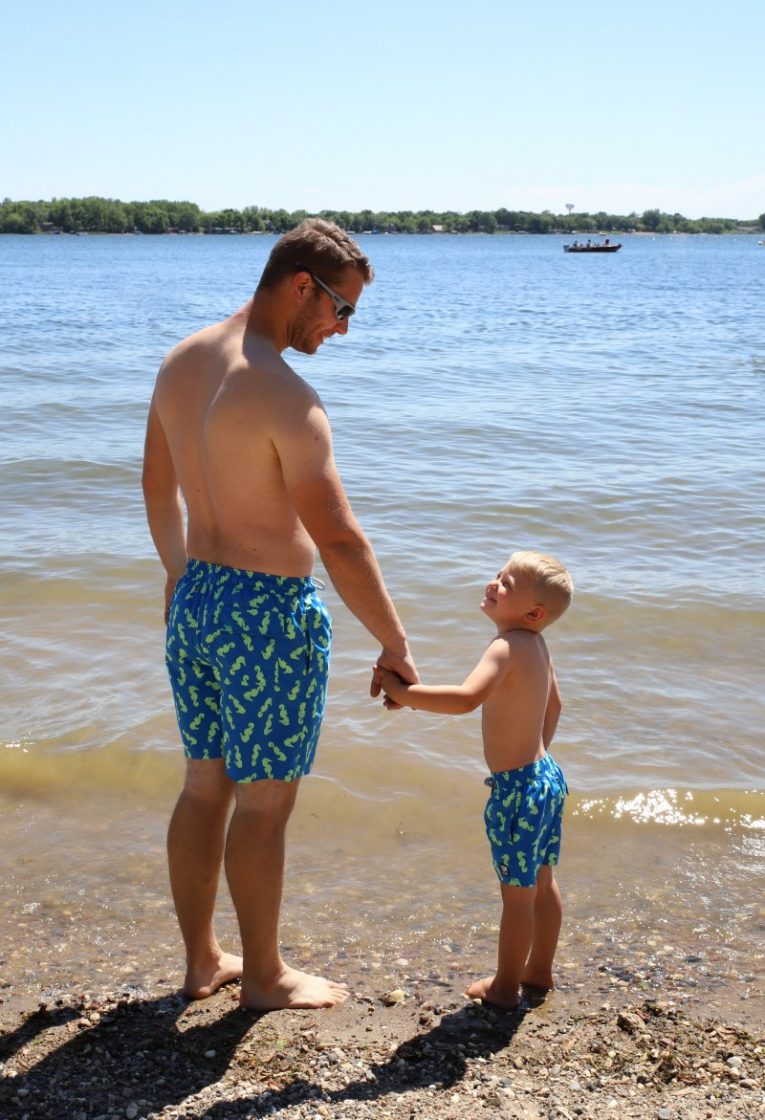 I'm pretty lucky to have a husband who is more than willing to wear matching outfits with the kids and as a family. He puts up with me coordinating outfits for holidays and family photos, and he knows I love to buy him and our son Lincoln matching daddy/son outfits too. Tom & Teddy carry a huge variety of matching swimwear and they recently launched an aquatic collection full of adorable styles.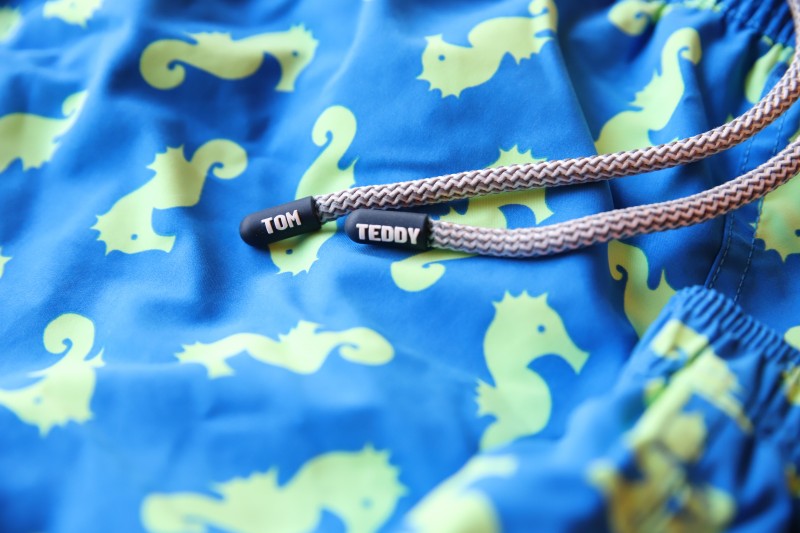 Tyler and Lincoln decided on the Navy & Pale Green Seahorse Shorts though you really can't go wrong with any of the prints! Right away both of my guys remarked how soft the material is, especially for swim trunks. They have mesh liners and adjustable drawstrings which is great for our tiny-waisted Lincoln! He always has trouble keeping shorts up because he's got no butt, but the adjustable drawstrings make all the difference.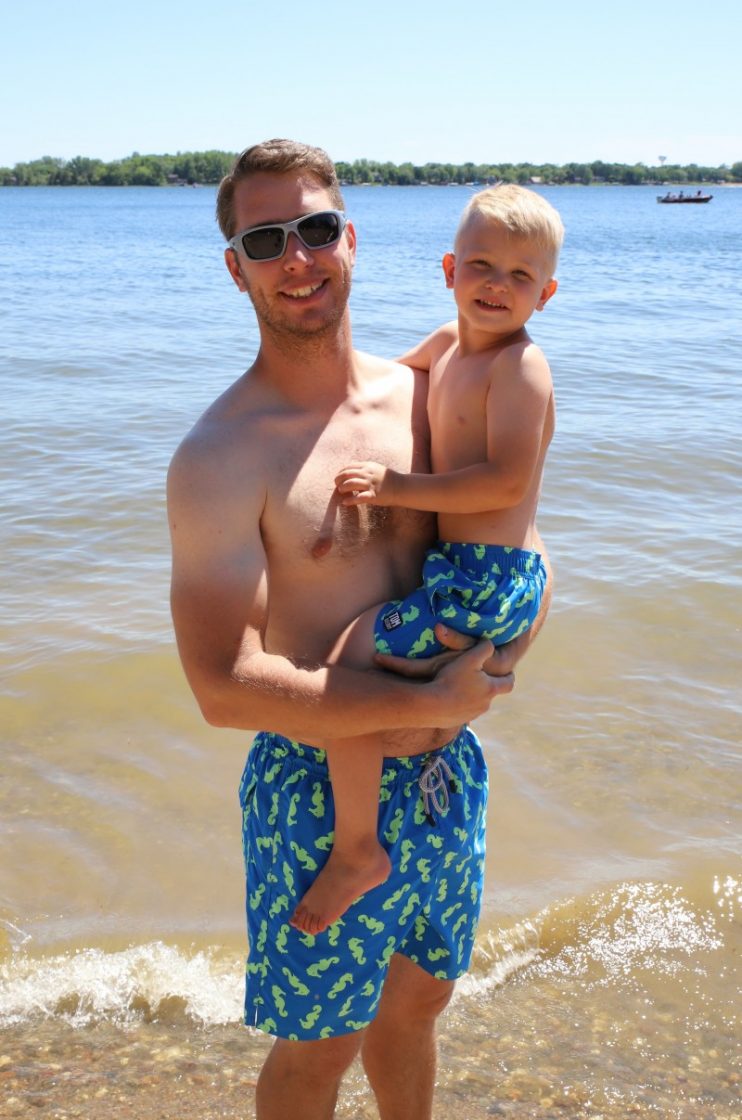 The waistband is elastic and the fabric is a fast-drying microfiber so these shorts are comfortable to wear even as they dry or long after swimming. My husband likes the mid-thigh cut and says they're very flexible, especially while chasing kids in the lake!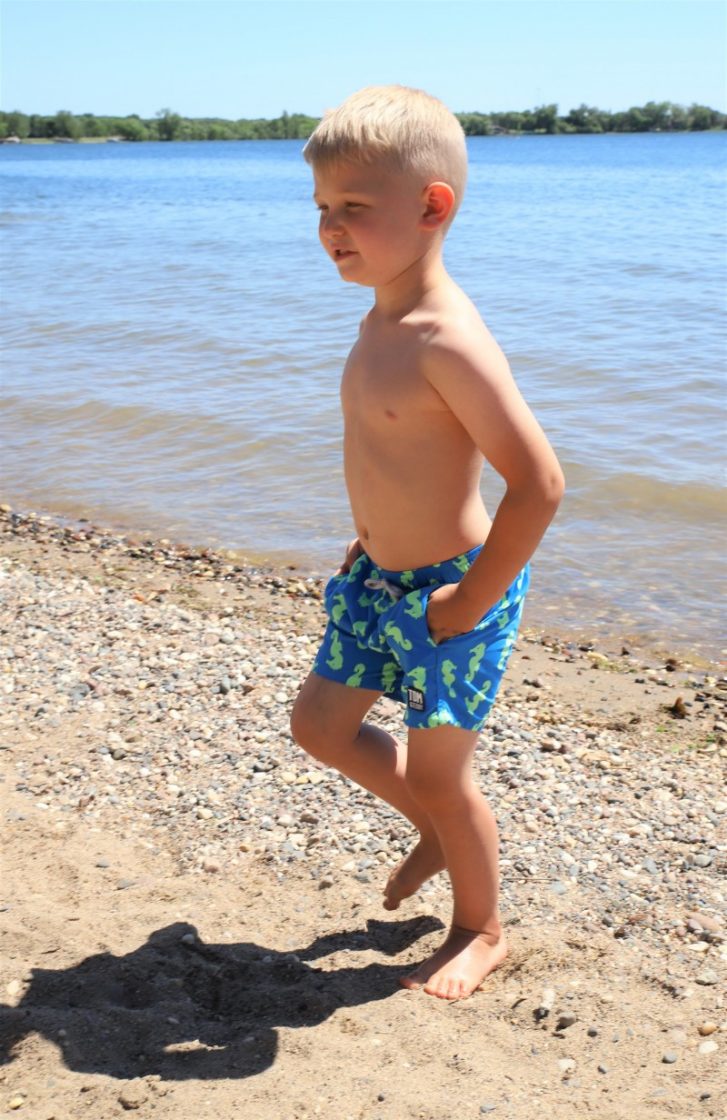 Lincoln loves the pockets on his swim trunks; there's one on each side as well as a Velcro pocket in the back. Tom & Teddy trunks also offer UPF50+ protection to keep skin safe even in the hottest sun! I also wanted to mention that the microfiber fabric is chlorine and saltwater resistant so they'll hold up even when worn often in pools.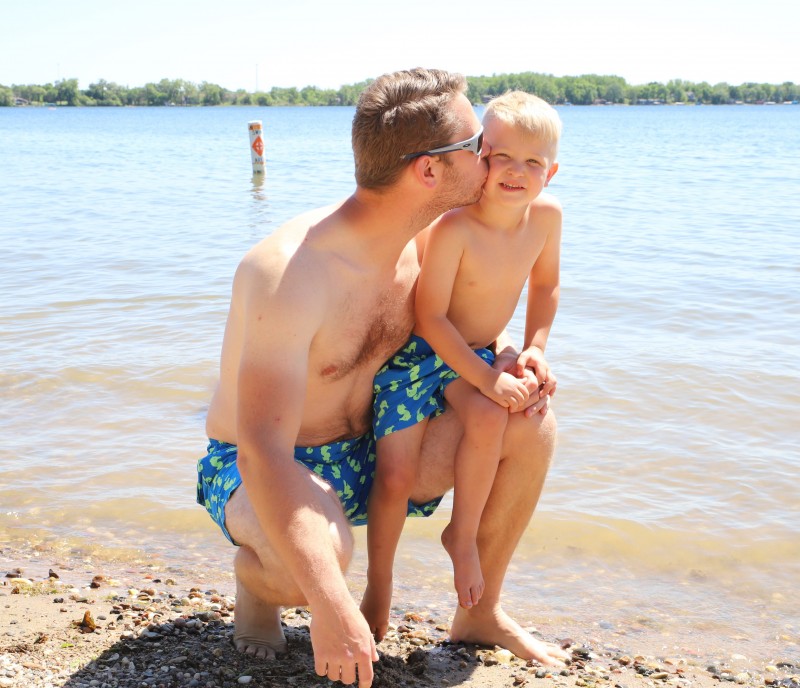 Lincoln is so proud to wear matching swim trunks with his dad! I love seeing their bond grow as Lincoln gets older, and I will buy them matching clothes as long as they're willing to wear them. Tom & Teddy's swim trunks are so high quality and they offer such a huge variety of patterns; I highly recommend them to anyone looking for some fun matching swimwear! Plus, with Father's Day right around the corner, it's the perfect time to shop for dads.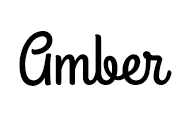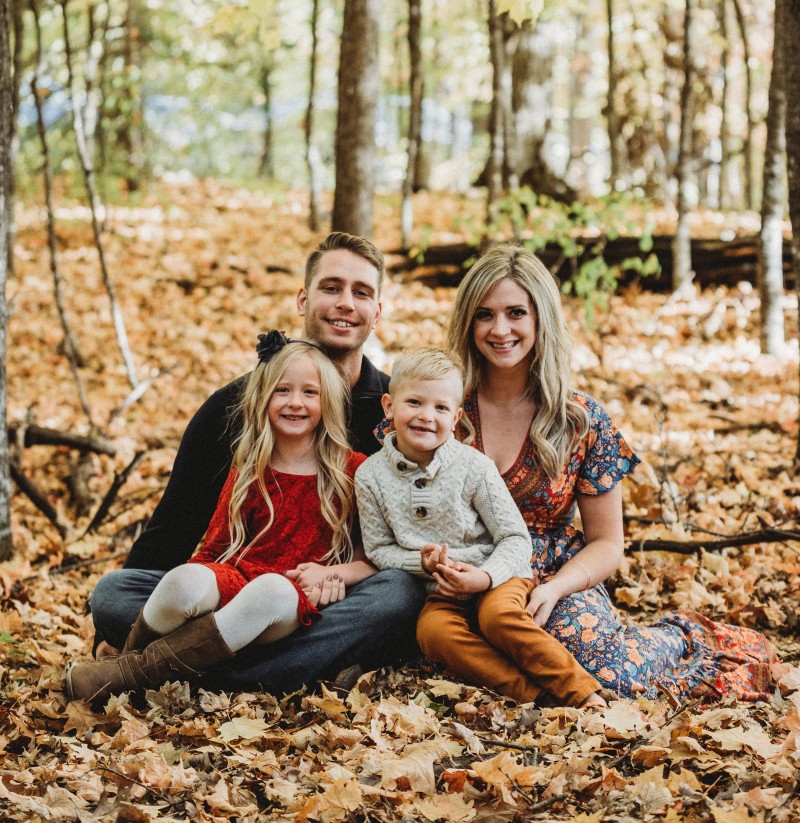 Hi there! I'm Amber, a 34 year old wife and mom of two from central Minnesota. I love to be outside with my family anywhere the weather is warm (which means I spend half the year freezing). We're a homeschooling family that loves to travel as often as possible! When I have a spare free moment, I love to read, take photos, and scrapbook. I'm interested in anything that makes life more fun; I also love socializing and sharing about my favorite products!
This post currently has 6 responses.