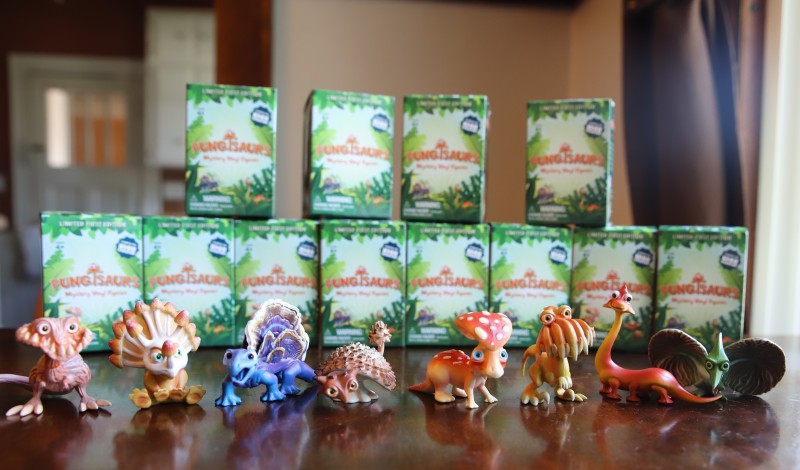 Thanks to Fungisaurs for sending me the first series in their collection! As always, all opinions are my own.
Do your kids like blind bag/mystery toys? Mine are absolutely obsessed! There's something about opening the little packages that feels like Christmas and Fungisaurs are our new favorite mystery collectible. They just launched the first series in their collection and let me tell you; our kids think they are so fun!
Fungisaurs
This first series consists of eight different Fungisaurs. If you're wondering what Fungisaurs are, you can probably make an educated guess by the name! Each character is a combination of a dinosaur and a common mushroom. For example, Chick-Rap is genetically engineered Velociraptor paired with Chicken of the Woods and Bracko is a Brachiosaurus crossed with a Witch's Hat!
You can purchase a full set of twelve which guarantees at least one of each character, or you can buy them in a set of three or individually.
These adorable vinyl creatures are fun to play with on their own, but they also have a free AR app for iPhone and iPad that truly brings the Fungisaurs to life! When you download the app, you can scan in your Fungisaurs. Follow the story to keep up with these sporing creatures and watch as they travel to all corners of the world.
For even more fun, you can use the AR feature to place your Fungisaurs in your environment! Our kids loved pretending to carry their Fungisaurs around the house, and I'm sure we'll soon be using the feature where you can take a photo of yourself with one of the adorable creatures.
There's even an educational aspect to the app, with little facts about the dinosaurs and descriptions about the mushrooms they're mixed with. Level your Fungisaur up, feed it, and play with it daily!
Check out our unboxing of the 12-Pack Complete Set and see the AR app in action! Then, don't forget to enter below to win a 3-Pack of Fungisaurs.
Buy it: Fungisaurs
Win it: One reader will take home a mystery 3-pack of Fungisaurs. This is a continental US giveaway ending 8/28. Enter using the form below, and good luck!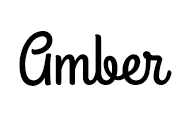 Hi there! I'm Amber, a 30 year old wife and mom of two from central Minnesota. I love to travel and to be outside with my kids anywhere the weather is warm! When I have a spare free moment, I love to read and scrapbook as well as binge-watch Netflix long after the kids are asleep. I drink too much Caribou Coffee and have a real sweet tooth but also try very hard to consume organic foods and use eco-friendly, fair trade products as much as possible. I also love socializing and sharing about my favorite products!
This post currently has 5 responses.