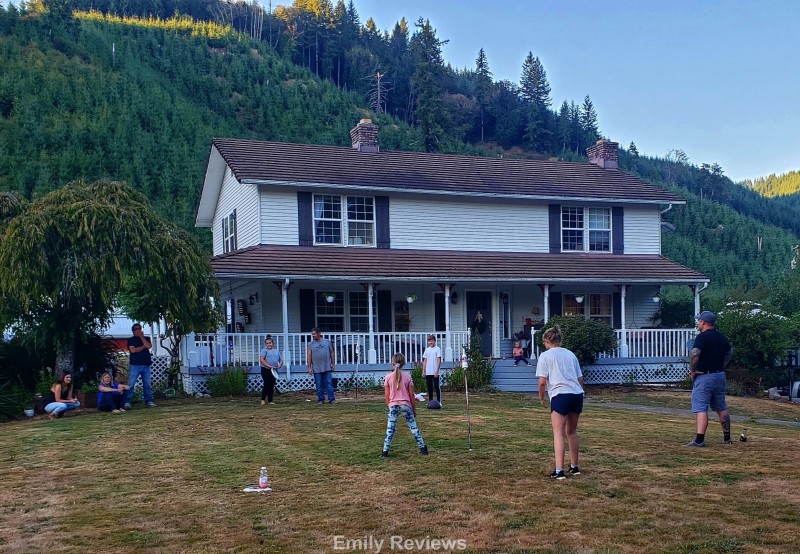 Thank you to Poleish Sports for providing me with products to facilitate my blog review. All opinions are 100% my own.
Most of our family members live near enough that we can get together at least every couple of months for some sort of celebration. With the new lifestyle, we have all been forced into with COVID19, recently these family events have been held outdoors. Thankfully the weather has cooperated.
Our most recent outdoor party involved three generations of the family ranging in ages from 5 up to 65. What better activity than one that was "fair" for all ages and abilities, that allowed us to be outside enjoying the evening weather, reinforced the need to be approximately 6 feet from one another, and that involved some physical activity after that huge meal that we all enjoyed.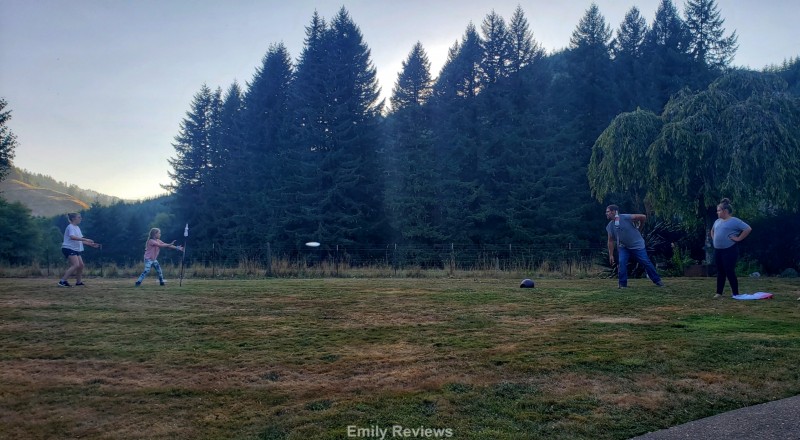 Bring out the Bottle Bash USA Game Set! and GET LIT "LED" Stars and Stripes Accessories. Bottle Bash got all of us involved. Since there were quite a few of us, we took turns playing on an assortment of teams (parents vs kids, male vs female, family vs family, etc.)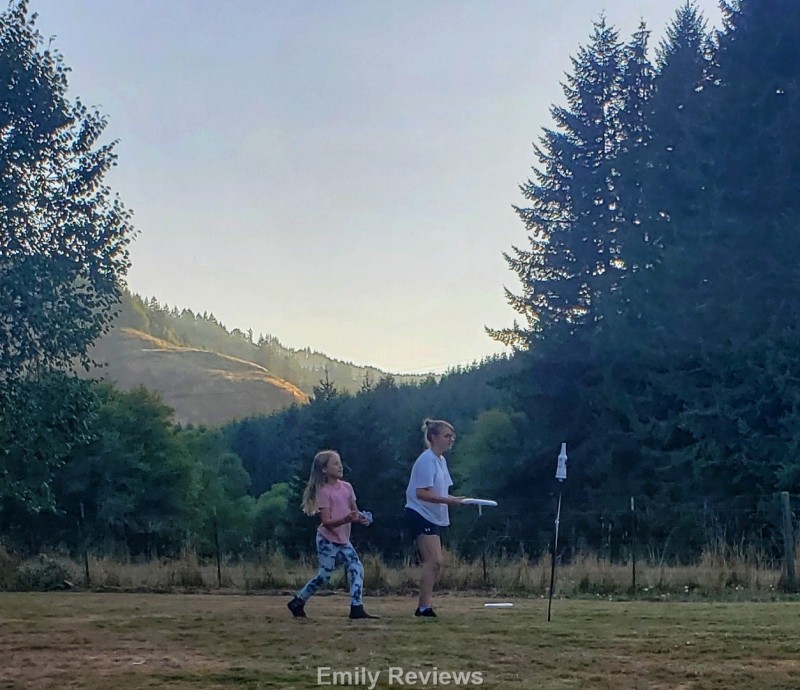 The idea of the game is to toss the Frisbee at the other team's bottle in a way that knocks the bottle off the metal pole and doesn't allow the other team members to catch either the Frisbee or the bottle. Oh my goodness! We had people laughing, falling on the ground in a last-ditch effort to catch the opposing team's toss, jumping as high as our legs would allow in an attempt to pluck the Frisbee from the sky, screaming for joy as we knocked the other team's bottle off their pole catching the bottle/Frisbee before it hit the ground to prevent the other team from scoring.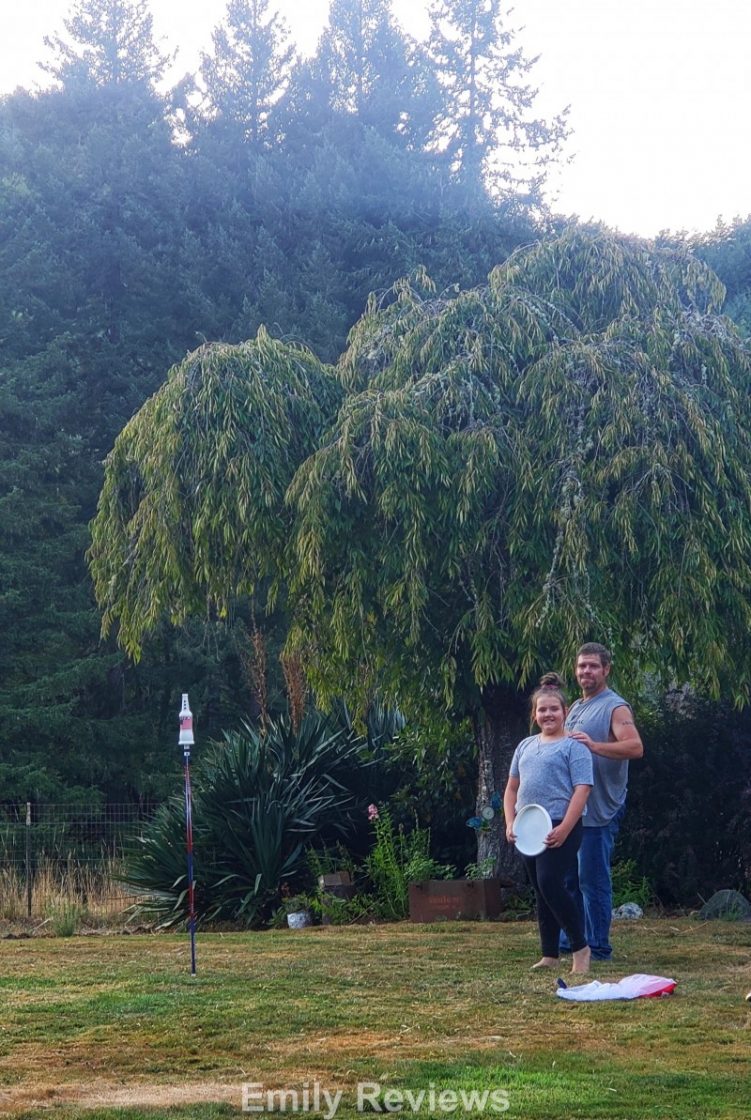 We would still be out there playing had the bats not come out and chased us away. What a great way to get all ages moving and laughing. It has been a long time since we have laughed so hard!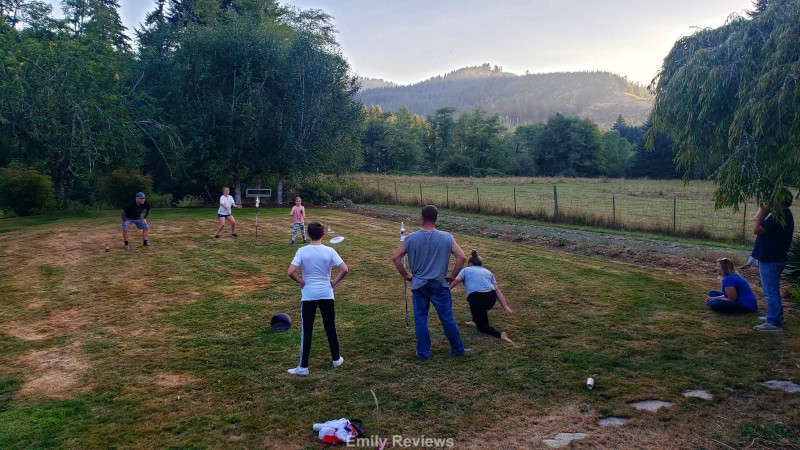 Buy It: Please visit the Bottle Bash website to see the great selection of products they offer and convenient shopping locations.
Connect: Don't forget to follow Bottle Bash on Facebook, Pinterest, and Instagram for the latest product announcements and special offers.


Hello, my name is Laurie. I have been married to my husband for 14 years. We have two young daughters, ages 11 and 13 years old. My family and I live in Oregon so that means we are just minutes from the beach, mountains, and desert.  We love it here and try to spend as much time outdoors playing as we can. When we aren't outside playing, I enjoy reading, gardening, refinishing furniture, and other crafts.
This post currently has 3 responses.