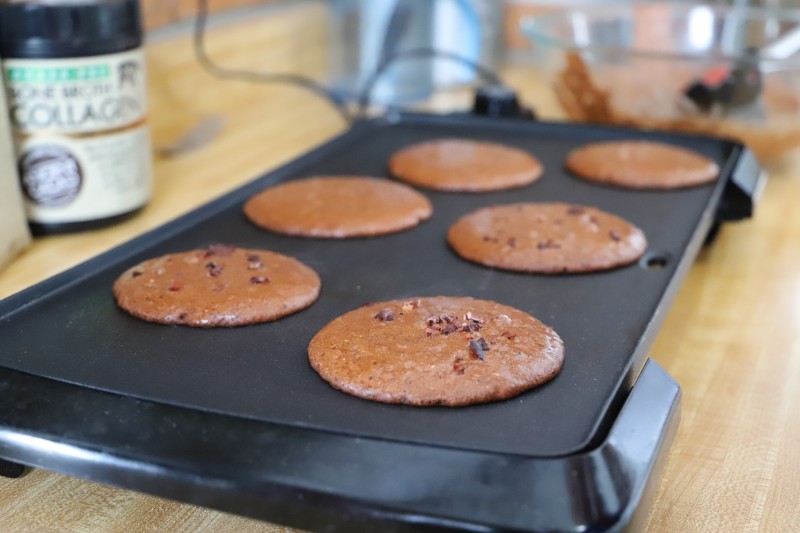 This fall, we've decided to incorporate daily cooking or baking into our homeschool routine. Not only does this teach our kids (without them realizing they're doing 'school') but it's also a great bonding activity and something we have to do multiple times a day anyway, so we may as well take advantage of the teaching moments!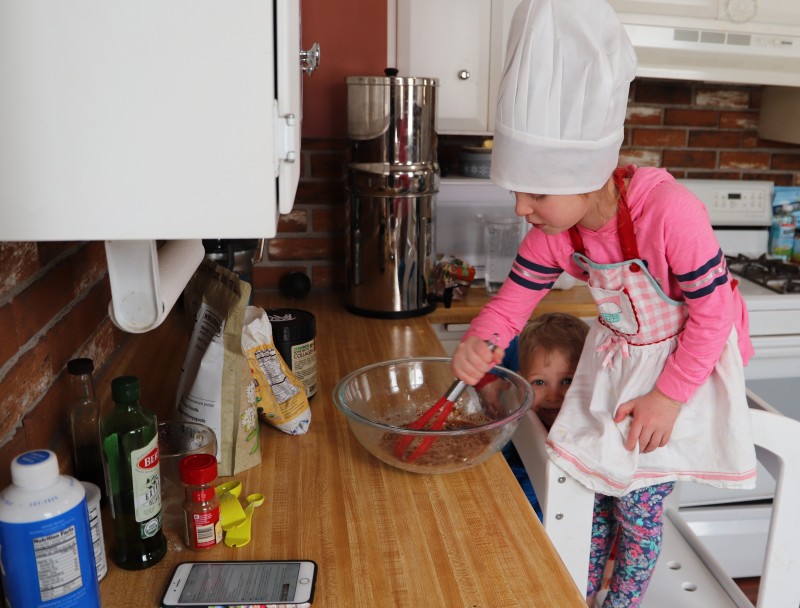 We recently watched the show "Down to Earth with Zac Efron" on Netflix and it really got us thinking about our health and ways we can improve it. Instead of eating sugary breakfasts, we've been trying to start the day with healthy and nutritious meals that are both filling and tasty. Last week we tried making protein pancakes and they turned out pretty well so we thought we'd share the recipe!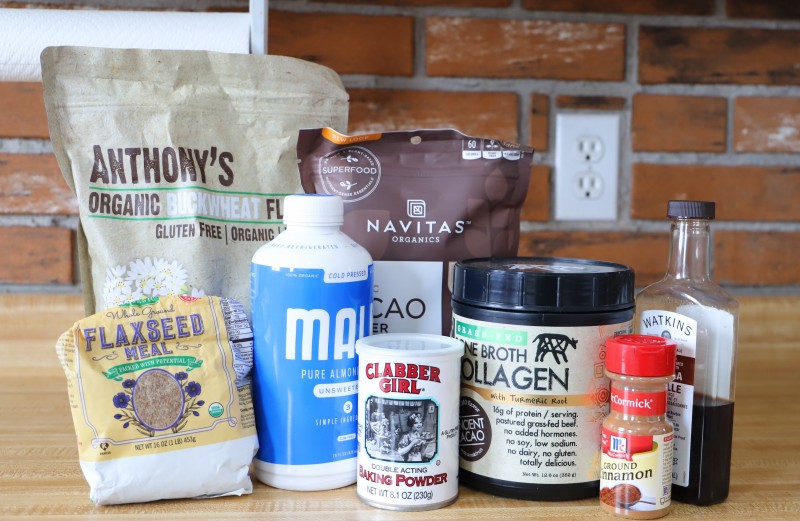 These pancakes are dairy-free, egg-free, and filled with superfoods to get your morning off to a great start. You'll need non-dairy milk and buckwheat or other gluten-free flour, along with a few kitchen staples and your favorite chocolate protein powder. First, you'll mix the dry ingredients in a large bowl and the non-dairy milk and vanilla extract in a small bowl. Then, combine them just until blended.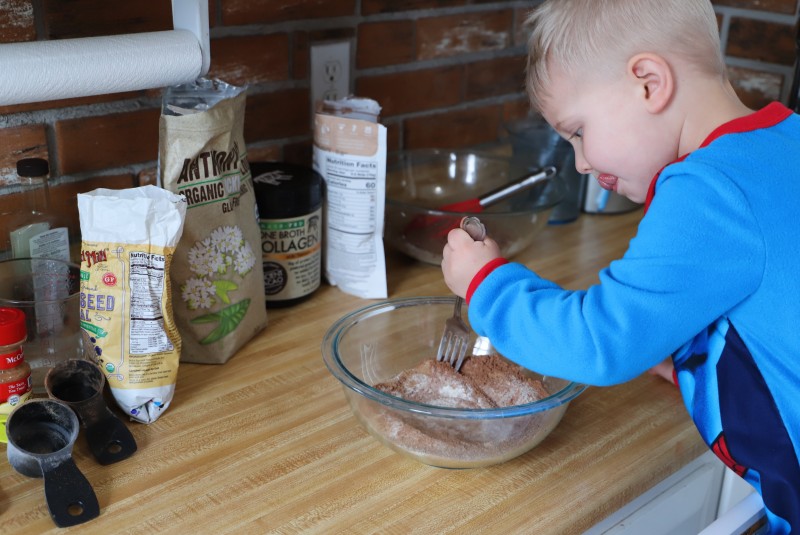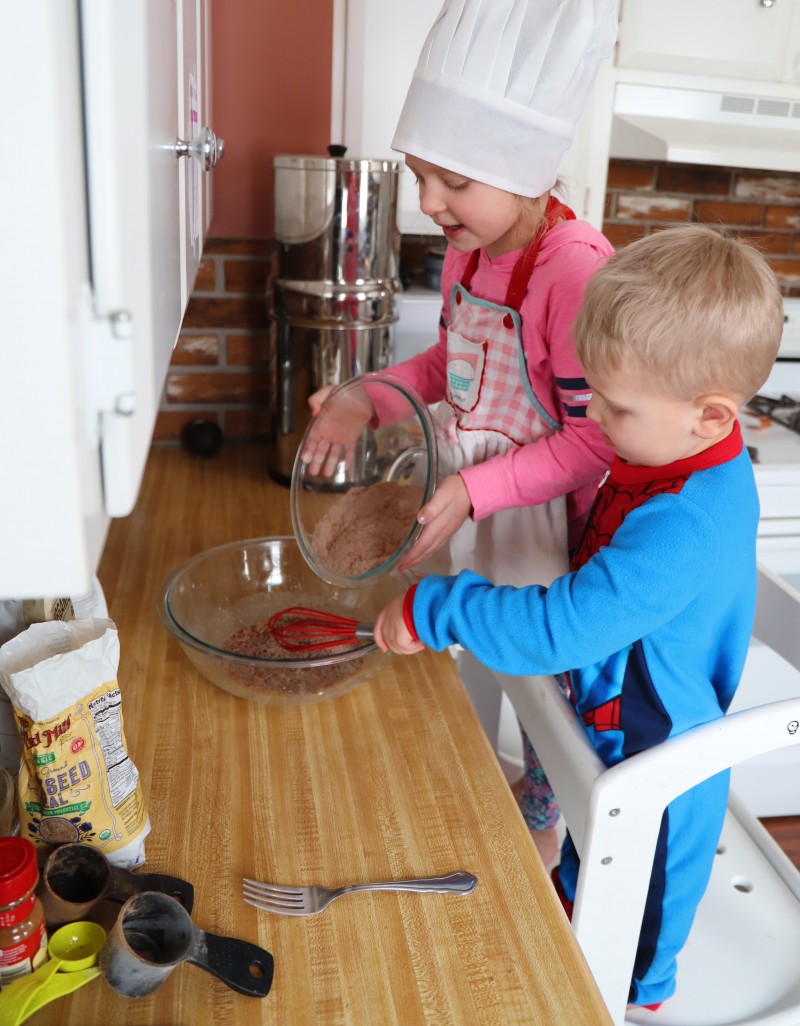 We like making our pancakes on an electric skillet because it heats up quickly and cooks evenly. I use a little coconut oil to keep the pancakes from sticking, but you can use whatever oil you prefer. We also sprinkled our pancakes with some cacao nibs!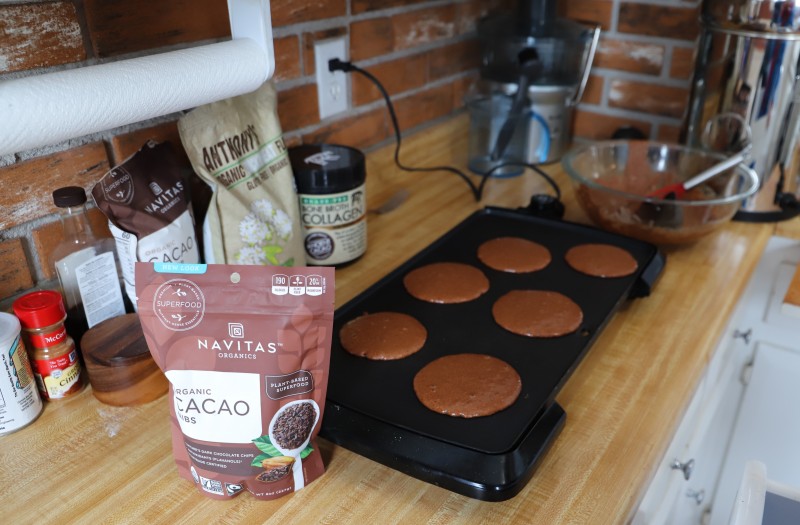 Now because of the protein powder we used, ours were a little bitter so some fresh maple syrup was the key to sweetening them up. You could also eat these with fruit, yogurt, or other toppings you prefer! Our kids love measuring out the ingredients and we've really found baking and cooking together to be an enjoyable experience. Plus, the kids eat meals better when they have a hand in making it!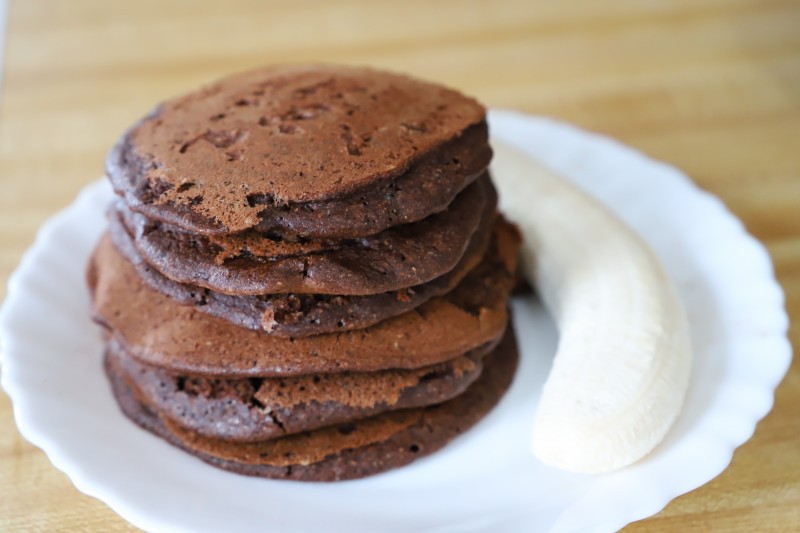 Check out the full recipe and pin the image below to save for later!
Chocolate Buckwheat Protein Pancakes [Dairy and Egg Free!]
Prep time:
Cook time:
Total time:
These chocolate buckwheat protein pancakes are a filling morning breakfast that's also super healthy, plus dairy-free and egg-free!
Ingredients
1 Cup Malk or other dairy-free milk
1 Tbsp ground flaxseed
1 scoop protein powder of choice
1 tsp vanilla extract
1 Cup buckwheat flour
1 tsp baking powder
½ tsp ground cinnamon
¼ tsp salt
Cacao nibs to taste
1 Tbsp coconut oil (for skillet)
Instructions
Mix dry ingredients in large bowl
Mix wet ingredients in small bowl
Pour wet ingredient mixture into large bowl and stir just until blended
Heat skillet to 350 degrees Fahrenheit
Melt oil on skillet
Pour ¼ cup of batter to form pancakes
Sprinkle a few cacao nibs on each pancake
Flip when bubbles appear on the top side
Remove from skillet and enjoy!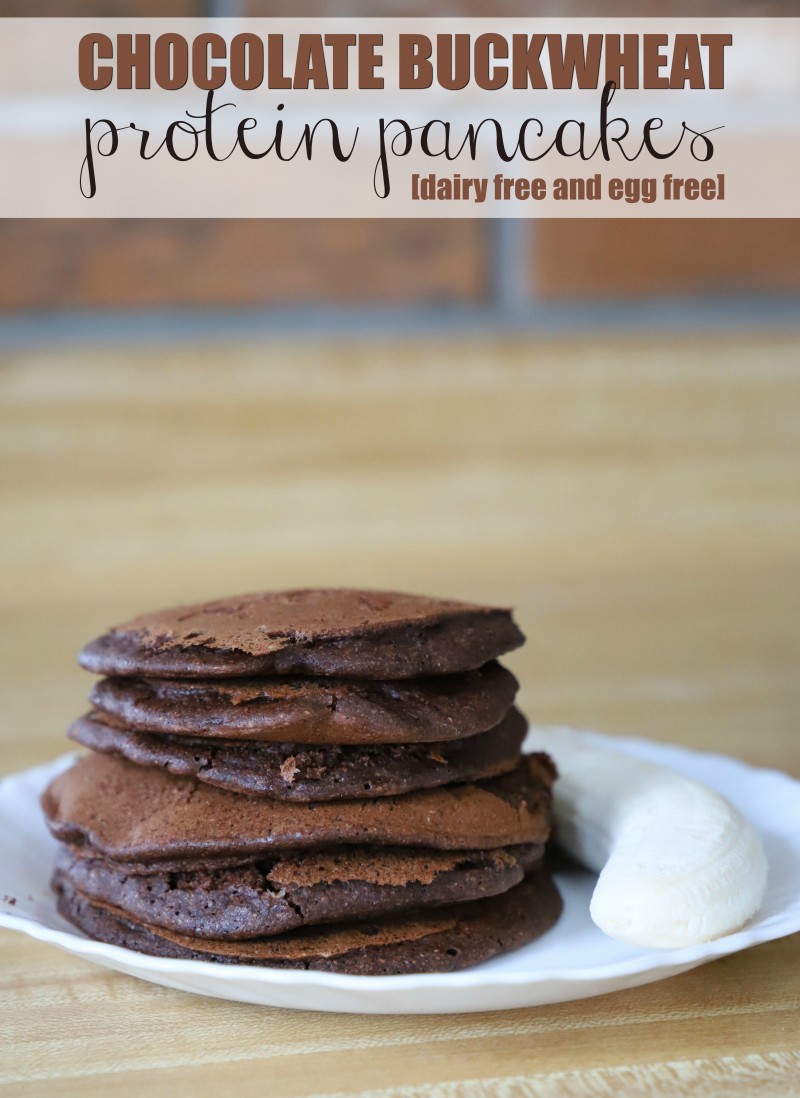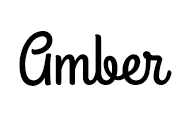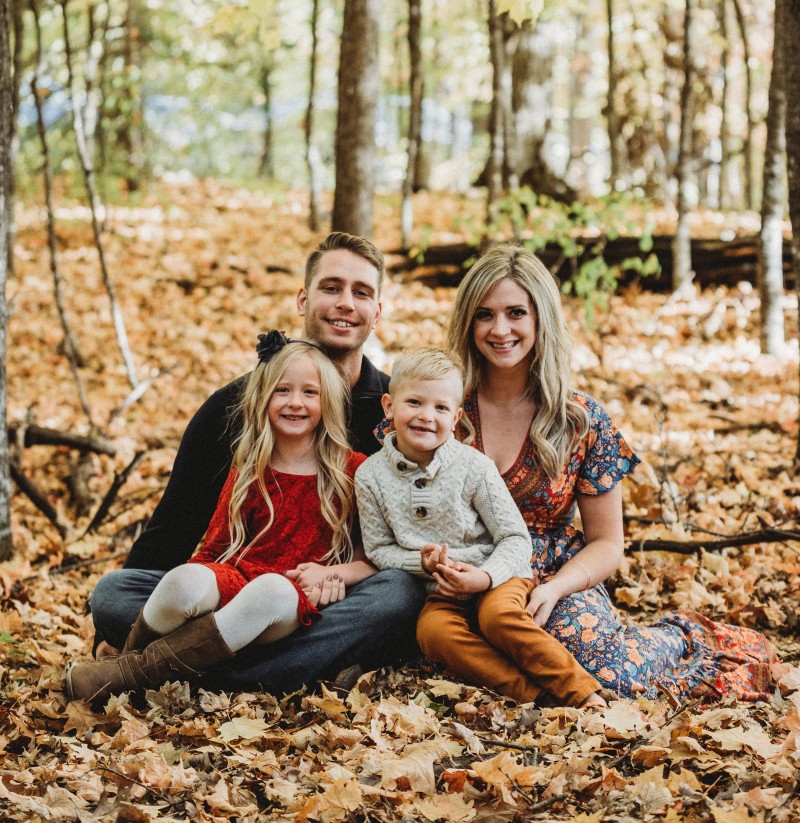 Hi there! I'm Amber, a 34 year old wife and mom of two from central Minnesota. I love to be outside with my family anywhere the weather is warm (which means I spend half the year freezing). We're a homeschooling family that loves to travel as often as possible! When I have a spare free moment, I love to read, take photos, and scrapbook. I'm interested in anything that makes life more fun; I also love socializing and sharing about my favorite products!
This post currently has 11 responses.