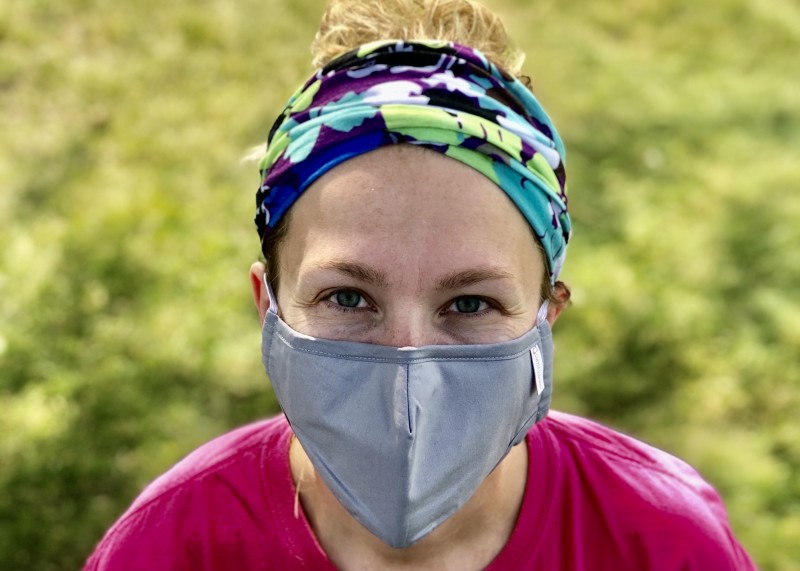 Thank you to Copper Clothing for providing products for review in exchange for my honest opinion.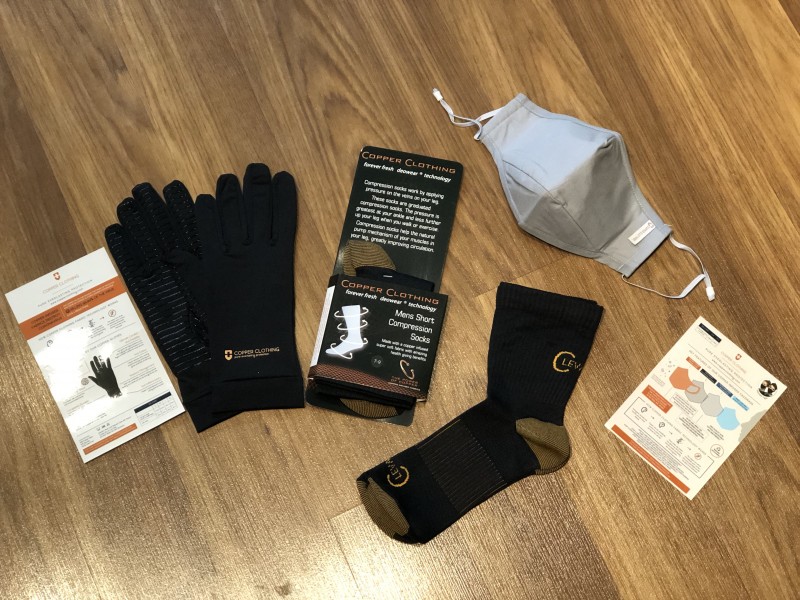 You have maybe heard of the anti-microbial benefits of micro silver in clothing and medical supplies, but have you heard of the benefits of copper infused clothing? Before being introduced to the Copper Clothing brand and products, I had no idea the benefits that copper infused clothing offers the wearer.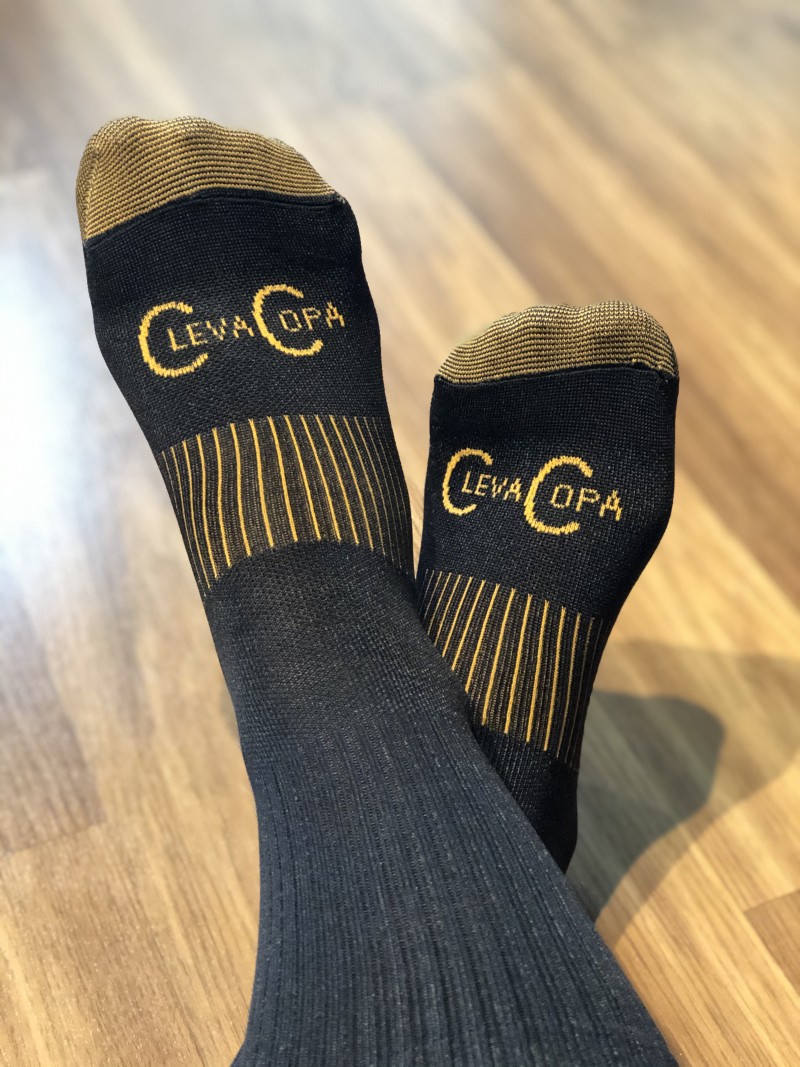 Copper has been shown in published studies around the world to destroy 99.9% of bacteria, fungi and viruses within minutes of contact. Known to promote the development of blood vessels, copper helps rejuvenate the skin through the synthesis of collagen and elastin. Copper is able to destroy the bacteria and fungi that typically cause foul smells and bad odor. Copper ions are bonded into Copper Clothing on a molecular level meaning they will not leach. Copper Clothing wash tests highlight that the benefits of copper will last the lifetime of their products.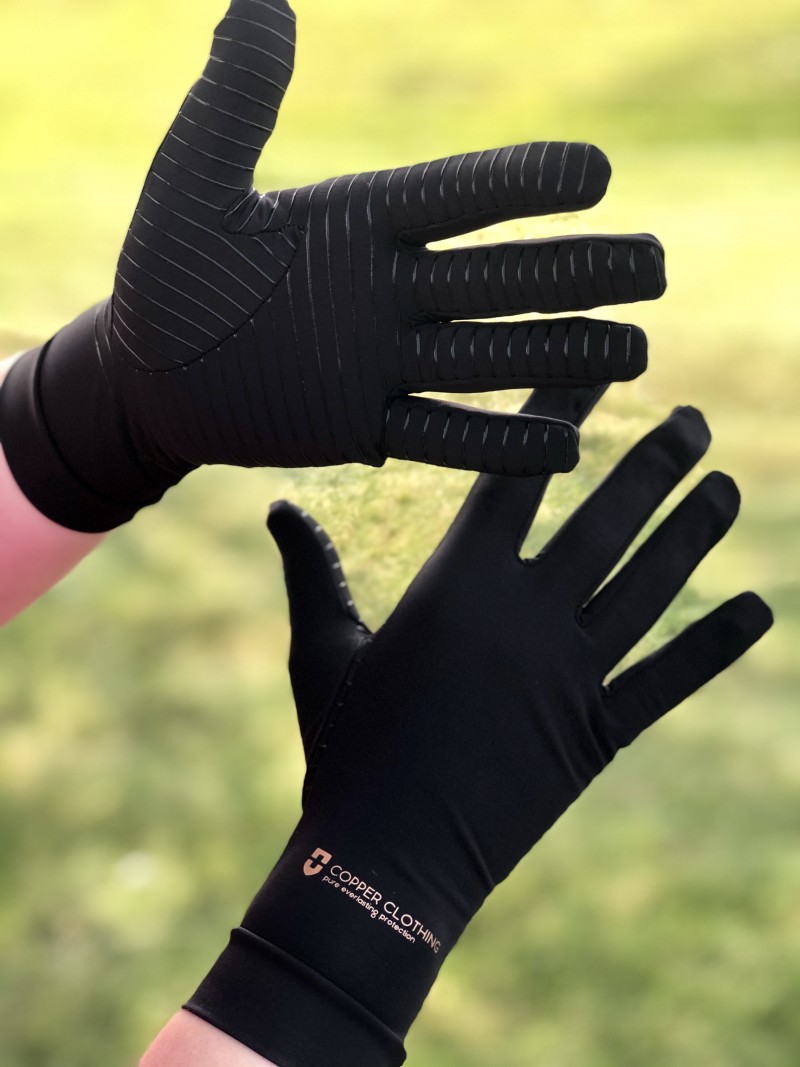 We were sent the men's short compression socks, anti-microbial copper compression gloves and copper infused face mask for review. The short compression socks are very comfortable. They hit mid calf. They are also super supportive. The compression gloves are skin-hugging and have grip laminated on the fingers and the palm for maximum comfort. The 100% cotton mask has adjustable ear straps, and a metal nose piece. It holds a nice shape and is also quite comfortable to wear, and I find it easy to talk while wearing it, unlike some of the other masks I own.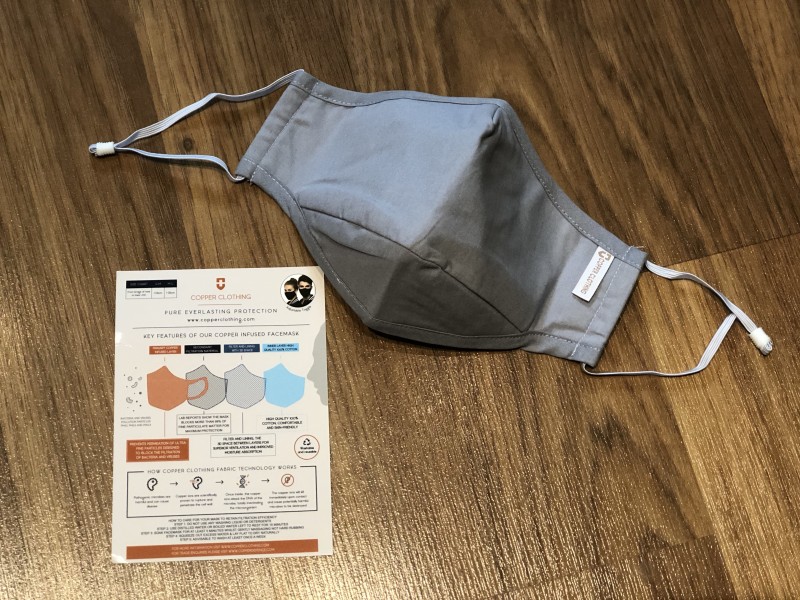 Please note: "The Mask needs to be washed in distilled or cooled boiled water. Boil the kettle and let it rest for 15 minutes. Soak the Mask and rub gently. Stubborn stains such as Make Up will not be removed, please bear this in mind when wearing the Mask. It may appear to be unsightly but it is a personal mask to you as long as you wash it as we have suggested, once a week or after 30-40 hours of wear, it will not detract from the performance of your mask".
In addition to the items listed above, Copper Clothing also sells copper sheets, eye masks, insoles, copper pajamas,  copper-infused undergarments, and copper pet beds.
Buy It: Head over to Copper Clothing to see for yourself the great selection of products they offer. Use code AER15  through 12/31/20 to get 15% off your order. (This coupon code cannot be used in combination with any other coupon code or sale and excludes pet products)
Connect: Don't forget to like them on Facebook, follow them on Twitter, Instagram and Pinterest, and subscribe to their YouTube channel for all the latest news and promotions.


Hi, my name is Asha. I am 34-years-old and am a nurse by profession. Right now I am battling Breast Cancer. My husband and I have been married for 8 years and together we have a sweet seven-year-old daughter, a fun four-year-old son, and a lovable bunny named Caramel. I enjoy spending time with family, taking photographs, scrapbooking, hunting, fishing, cooking and gardening.
This post currently has 6 responses.