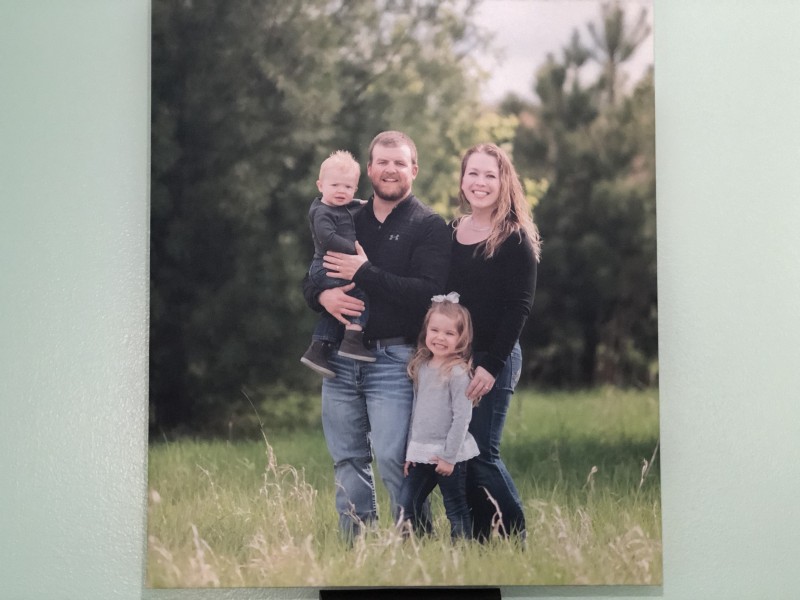 Thank you to Photowall for sending a custom wall canvas print for review in exchange for my honest opinion.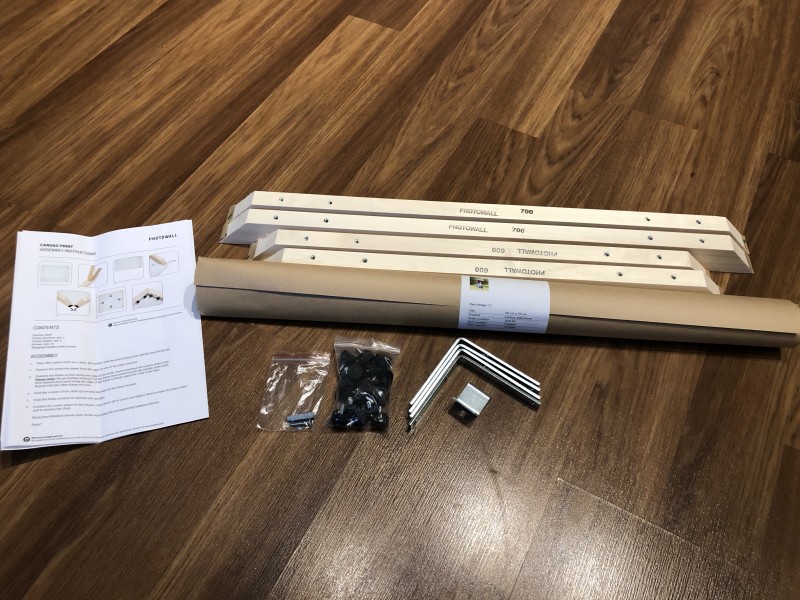 I was first introduced to Photowall in 2018. Since then, I have ordered/received three photo canvases from them. Each time I have been impressed with the quality, the fast shipping and the ease of ordering and assembling the canvases.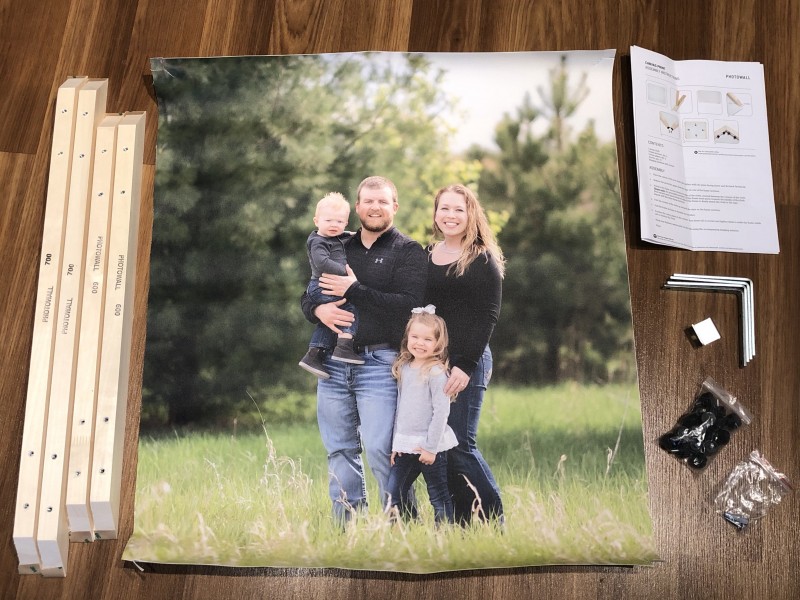 I remember receiving my first Photowall order and marveling at how small the box was that the canvas print arrived in. You receive the directions on how to assemble the canvas print along with everything you need to do so. The canvas print goes from box to wall within minutes.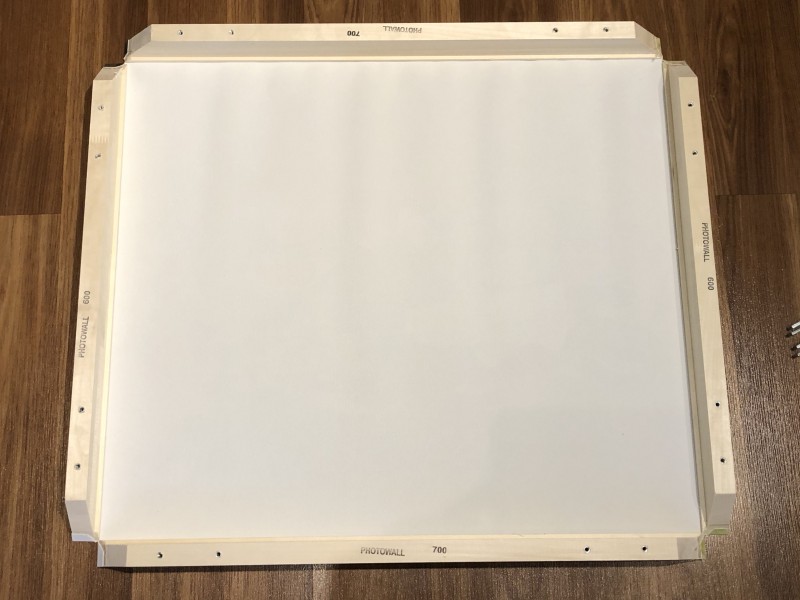 The wooden frame pieces have adhesive on one side and all you have to do is line up the edges, stick them down, and fold the wood in toward the center to make the frame. Once you have the frame made, you use the metal brackets to hold each corner and twist in the screws to hold it all together. Super simple.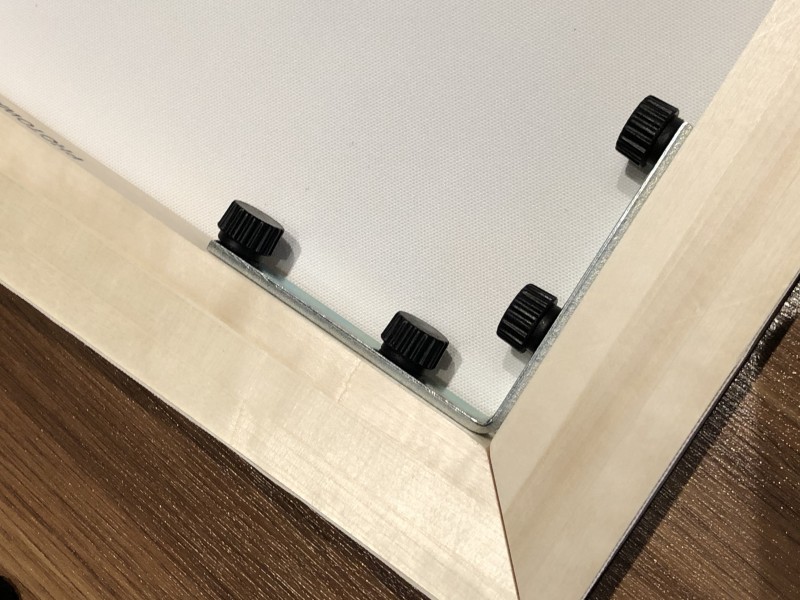 My new Photowall canvas print is displayed above our staircase. Colors are true to the original photograph and the canvas is a high quality.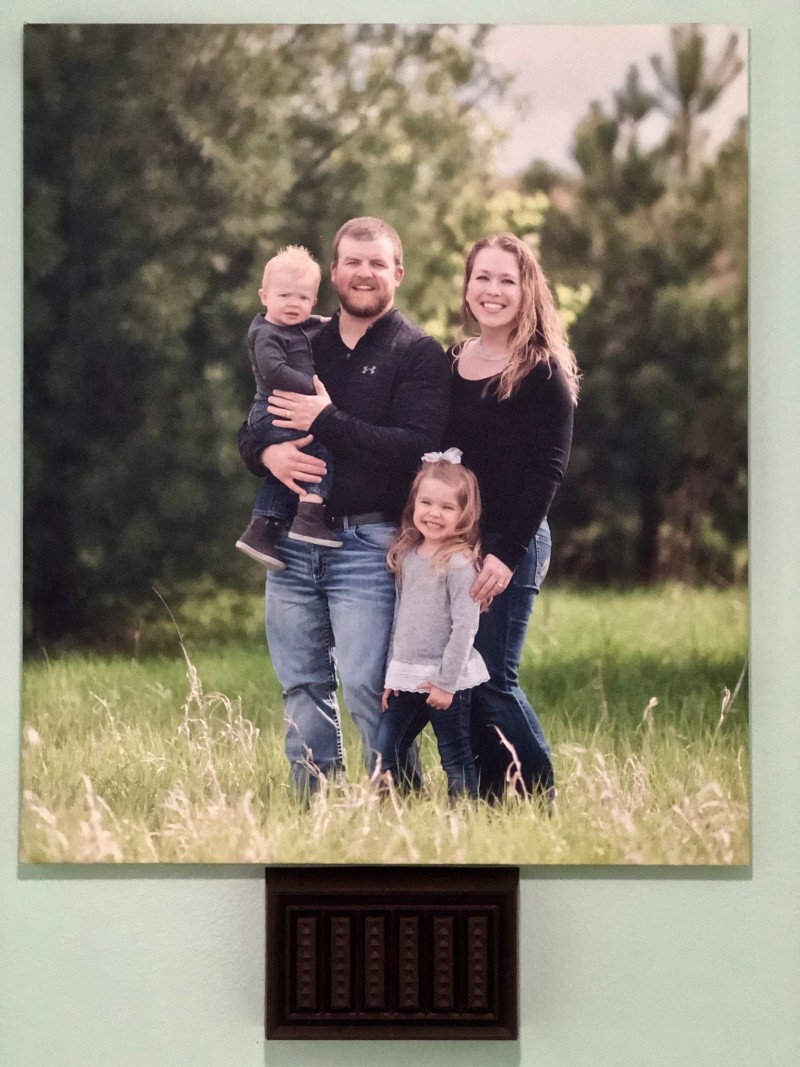 If canvas prints are not what you are looking for, Photowall also offers framed prints, posters, wall murals and wall paper in both stock and custom photo designs. The holidays are right around the corner, and it's not too early to be thinking about gifts! A custom gift from Photowall might just be the perfect thing for that 'hard to buy for' person on your list!
Buy It: Head over to Photowall to see for yourself the great selection of products they offer. Use discount code emilyreviews25 to receive 25% off any Photowall product through 11/15/2020. 
Connect: Don't forget to like them on Facebook, follow them on Pinterest and Instagram for all the latest news and promotions.


Hi, my name is Asha. I am 31-years-old and am a nurse by profession. My husband and I have been married for over five years and together we have a sweet four-year-old daughter, a one-year-old son, and a lovable bunny named Caramel. I enjoy spending time with family, taking photographs, scrapbooking, hunting, fishing, cooking and gardening.
This post currently has no responses.