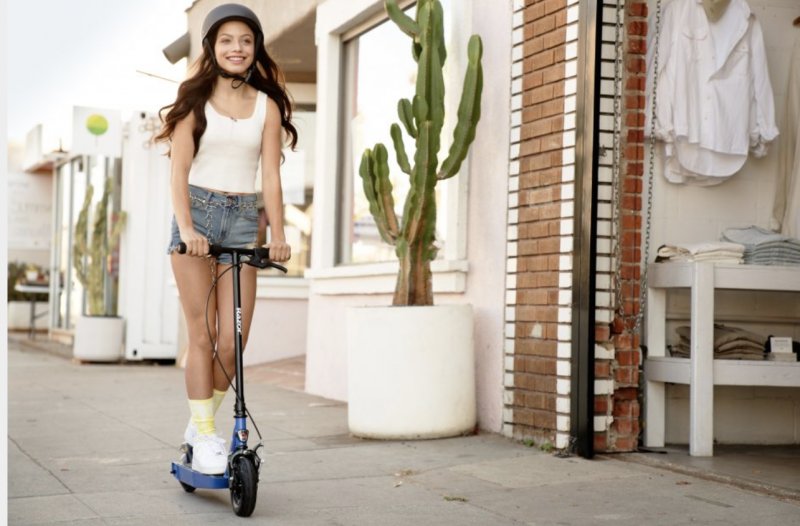 Thank you to Razor for sending a scooter in exchange for this feature post and Holiday Gift Guide promotion. As always, all opinions are my own.
My daughter and son are currently sharing a toddler-size Razor scooter that we got for my daughter a few years ago. My daughter is really too big for it, so I was excited to partner with Razor and be able to get her a bigger one that she can ride for years to come. I can't wait to see her face when she opens the Razor Black Label E100 Scooter on Christmas morning!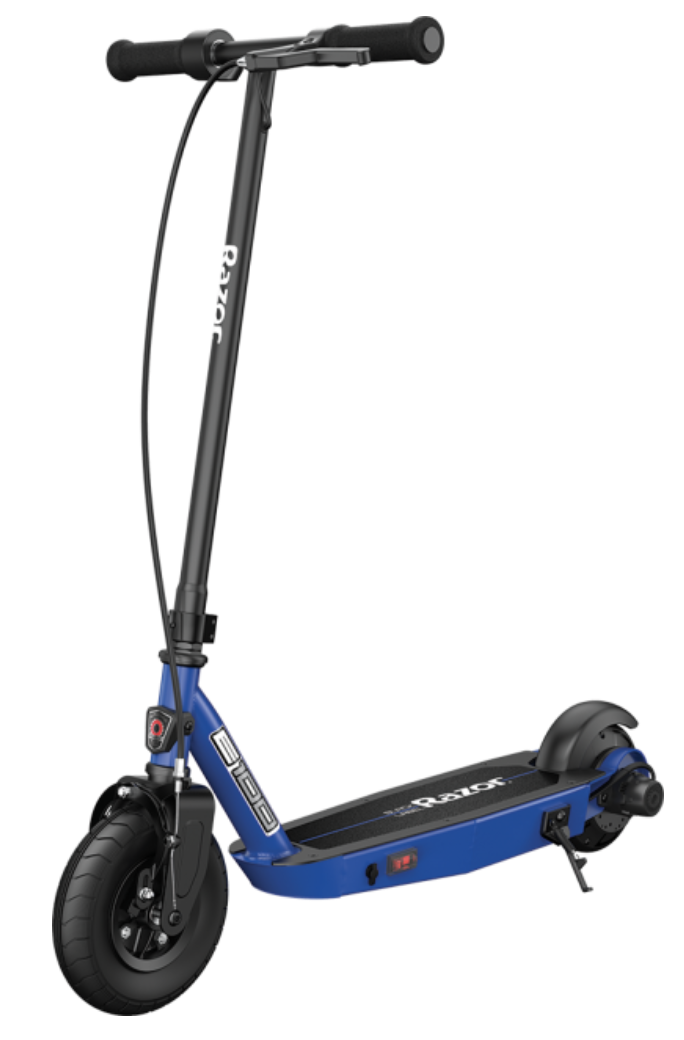 The Black Label E100 Electric Scooter features Razor's innovative Power Core technology: a high-torque, maintenance-free hub motor that delivers speeds up to 10 mph. With up to 35 minutes of ride time on a single charge, thanks to a 12 volt rechargeable battery. The 8-inch pneumatic front tire helps soften out rough surfaces and delivers a smoother ride on uneven terrain. A thumb-activated throttle and a hand-operated front brake, as well as the rear-fender brake provides a dual-braking system that gives the rider more control of starts and stops.
A solid and stylish ride thanks to an all-new design and all-steel construction. It comes in both purple and blue. I appreciate that foot board is textured so her feet won't slide off. The handlebars are padded and will be comfortable and easy to grip while riding. This scooter also has a nice kickstand, so it won't need to be propped against something when not in use.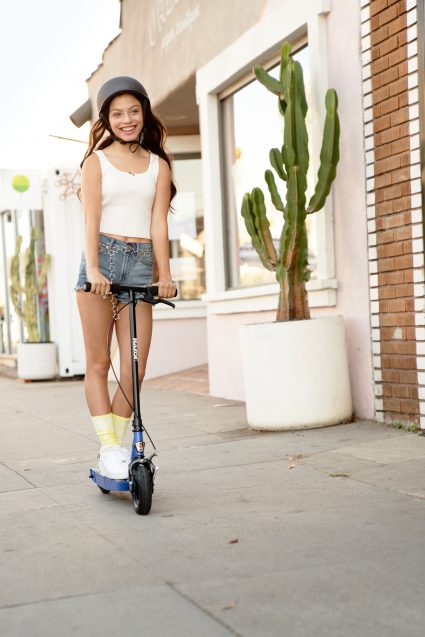 Buy It: Head over to Razor to see for yourself the great selection of products they offer. There's much more than just scooters! Head over to walmart.com to purchase the Razor Black Label E100 Electric Scooter.
Connect: Don't forget to like them on Facebook, follow them on Twitter and Instagram, and subscribe to their YouTube channel for all the latest news and promotions.


Hi, my name is Asha. I am 31-years-old and am a nurse by profession. My husband and I have been married for over five years and together we have a sweet four-year-old daughter, a one-year-old son, and a lovable bunny named Caramel. I enjoy spending time with family, taking photographs, scrapbooking, hunting, fishing, cooking and gardening.
This post currently has 12 responses.