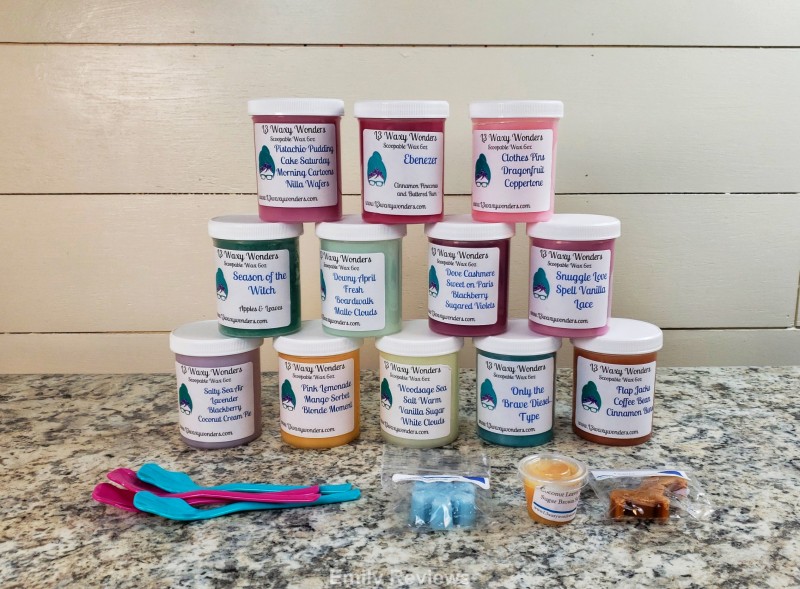 Thank you to L3 Waxy Wonders for providing me with products to facilitate my blog review. All opinions are 100% my own.
If you follow me regularly, then you know I have an obsession with scented wax melts. My obsession began approximately five years ago with L3 Waxy Wonders. Over those five years,  I have tried dozens of scented wax melt brands and L3 Waxy Wonders continues to be my favorite!
L3 Waxy Wonders is a small company that is BIG on scent. They have a full collection of scented products that include candles, scoopable waxes, clammies, bars, and more. Do you enjoy supporting causes? L3 Waxy Wonders also has a special collection of products and the profit from the sale of these products helps support a cause. Perhaps you aren't sure what you want or you enjoy surprises? If that describes you, check out L3 Waxy Wonders' Mystery Package.
Not only does L3 Waxy Wonders have several products for their customers to choose from, but their list of fragrance options is truly amazing! Gone are the one or two floral scents with maybe a fruit or pie scent along the way, L3 Waxy Wonders must have close to 300 scents and scent blends (maybe more…I honestly lost count at 200) that you can choose from. Have a scent request? No problem! L3 Waxy Wonders will do everything in their power to make it for you.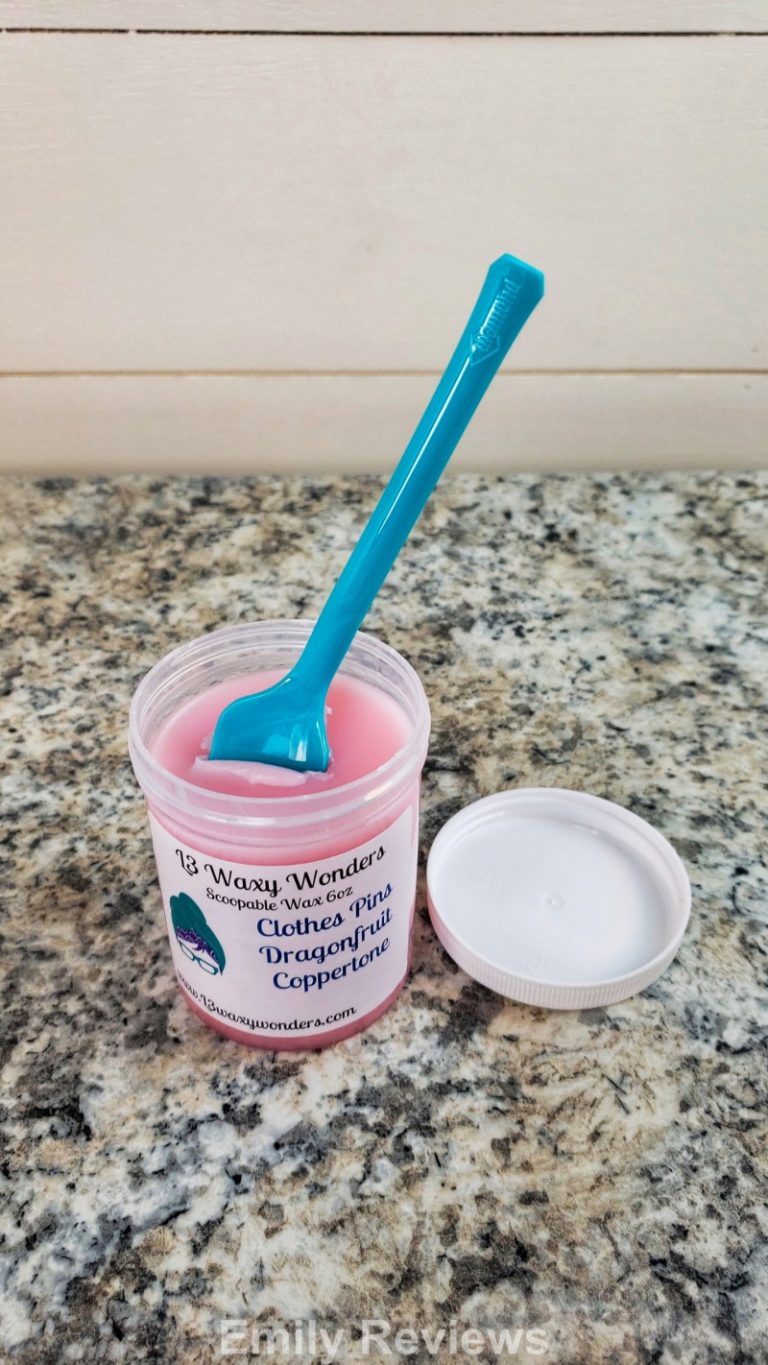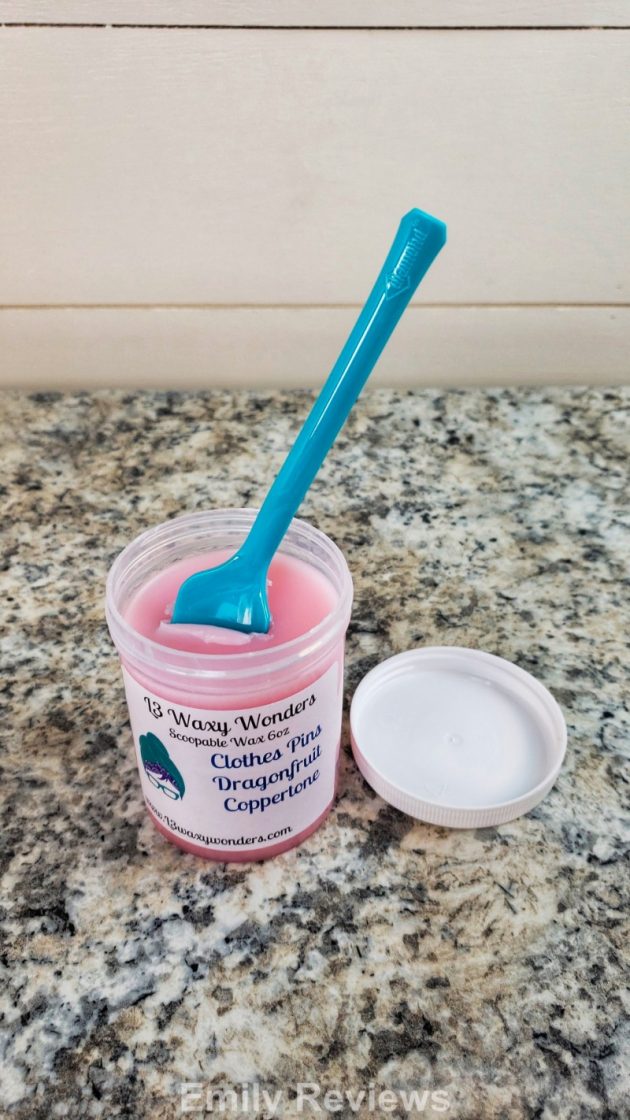 Speaking of scents… Are you able to close your eyes and imagine what the Rocky Horror Picture Show scent might be like? What about B-Grade Monster Movie Scents, or Pretty Little Liars Scents, Mary Me Jane…or how about Where Have All The Good Cartoons Gone? Maybe you prefer something a little "simpler"…L3 Waxy Wonders has scents for you also. Lavender Lovers Blends, Popular Pretzel Blend, or Christmas House Blends, Black Raspberry Vanilla, Birthday Cake, or Apple Cider.
My product of choice is the Large Scoopable wax melts. I like these because they have the strongest scents and because I can scoop out a little or a lot of wax depending on the size of warmer I am filling.  The Large Scoopable wax containers hold around 6 to 7 ounces of scented wax. Although the wax is soft so it melts easily, it is a strong wax so it holds its scent. We have found this wax to be very nice…not overpowering but with a nice "throw" so the scent makes its way throughout the room rather than just hovering over the warmer. The Scoopable comes with a "spoontula" so you can easily scoop the wax out of the container and into your warmer.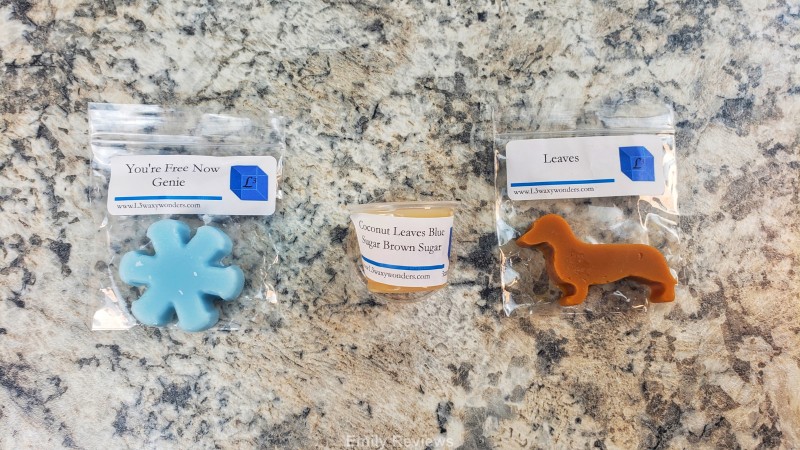 Every L3 Waxy Wonders order includes a free sample. I love these! It is a fun way to try new scents that I may have not given a second thought to. I have found a few new loves that way!
If you are shopping for someone who has an obsession with scented wax melts as I do, go to L3 Waxy Wonders! You will be their new favorite person.
Buy It: Please visit the L3 Waxy Wonders website to see the great selection of products they offer and convenient shopping locations.
Connect: Don't forget to follow L3 Waxy Wonders on Facebook and Instagram for the latest product announcements and special offers.


Hello, my name is Laurie. I have been married to my husband for 14 years. We have two young daughters, ages 11 and 13 years old. My family and I live in Oregon so that means we are just minutes from the beach, mountains, and desert.  We love it here and try to spend as much time outdoors playing as we can. When we aren't outside playing, I enjoy reading, gardening, refinishing furniture, and other crafts.
This post currently has 12 responses.