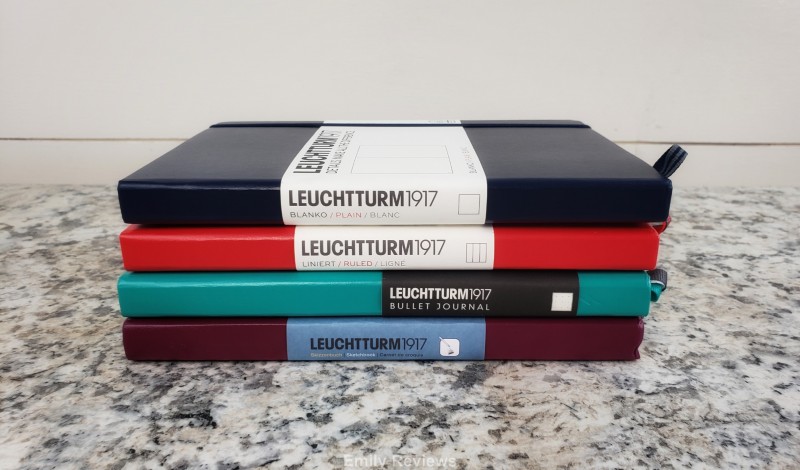 Thank you to Leuchtturm1917 for providing me with products to facilitate my blog review. All opinions are 100% my own.
Leuchtturm1917 is the place to go for high-quality stationery products. They have a full collection of journals, notebooks, planners, and more. Need a custom gift? Leuchtturm1917 can do custom embossing before sending products to you.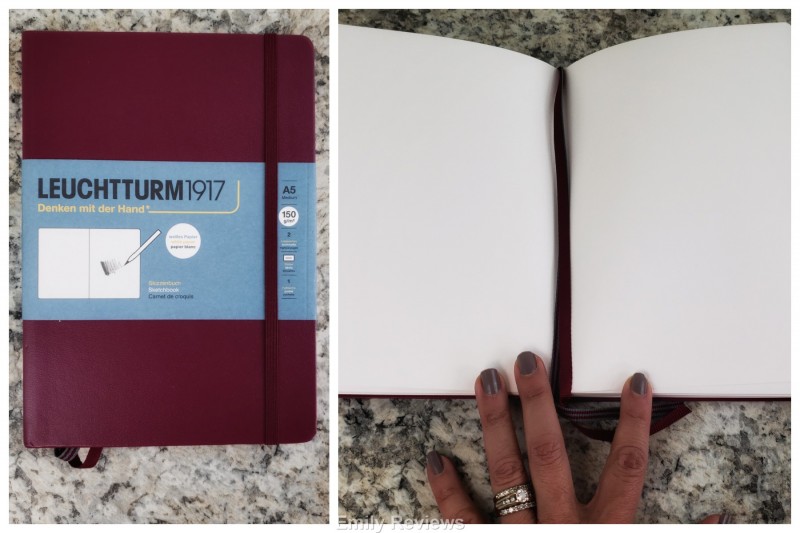 Are you artistic or do you have an artist in your life…someone who likes to have a sketchpad nearby at all times? This might be the sketchbook for you. It's compact and easy to carry in your purse or backpack/bag since it's 5-3/4 inches by 8-1/4 inches in size. This sketchbook has 112 pages of acid-free blank white paper. Pencil, charcoal, chalk, and ink can all be used on this high-quality paper. The exterior hardback comes in four colors and can be embossed. It comes with a bookmark and easily lays flat when you open it. To make sure your sketchbook stays closed when not in use, there is an elastic strap.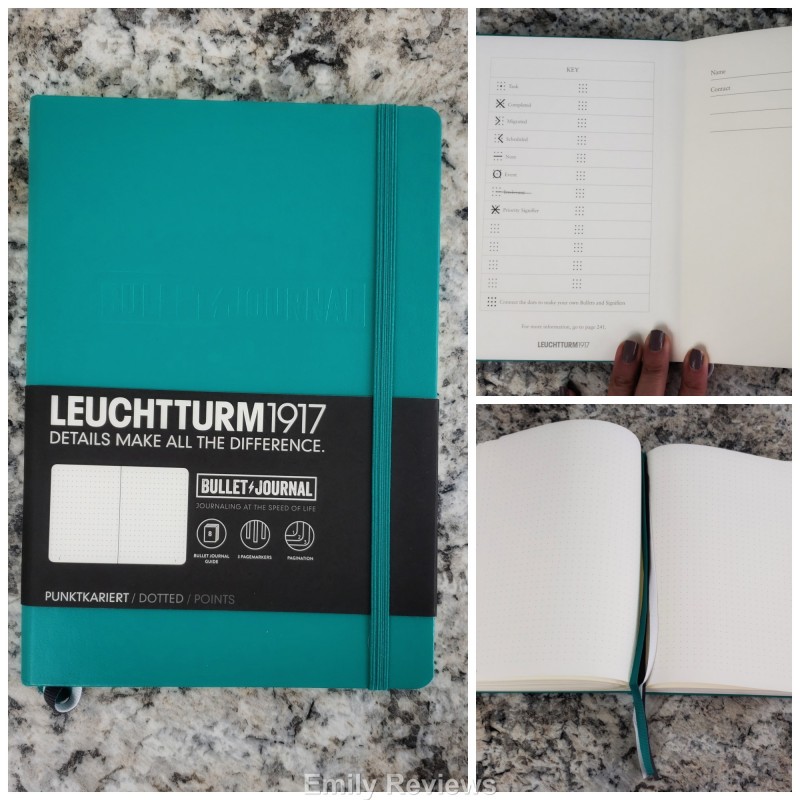 Are you task-oriented and a list-maker? If so, check out the Leuchtturm1917 bullet journal. This journal is the same convenient size (5-3/4 inches by 8-1/4 inches) so easy to carry. It provides you with 240 numbered ink-proof pages and, for your convenience, there is a blank table of contents. As with the sketchpad, this bullet journal has a page marker and elastic strap. Because it is thread-bound, it lays flat when opened…and you have the option of embossing it. The exterior hardcover comes in three colors.
For a limited amount of time, Leuchtturm1917 is also offering a decorative notebook. This 249-page (numbered) notebook has an embossed design on the front color (you can choose between a sun, pineapple, or dragon) and shiny page edging. You have a choice of three very colorful exteriors. You have many of the same great features with this notebook as you do with the bullet journal: ink-proof paper (either ruled or plain), markers (two of them), the convenient elastic strap that keeps your notebook safely closed and pages protected when it's not in use, and a blank table of contents.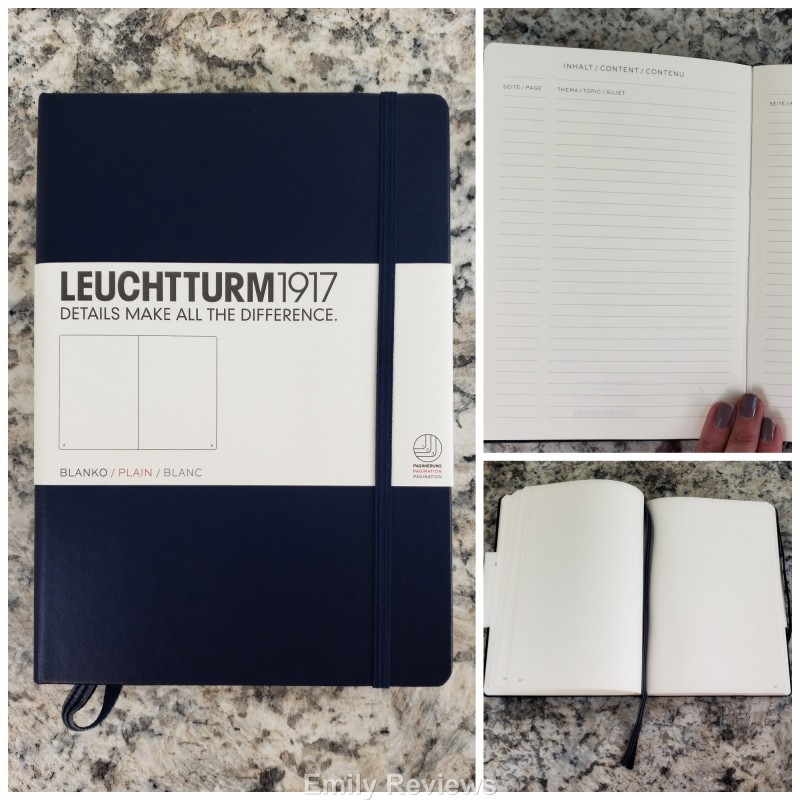 When you need high-quality stationery products, check out Leuchtturm1917.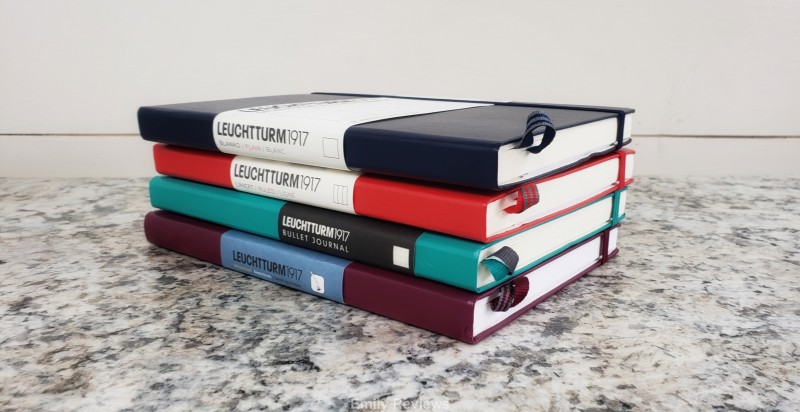 Buy It: Please visit the Leuchtturm1917 website to see the great selection of products they offer and convenient shopping locations.
Connect: Don't forget to follow Leuchtturm1917 on Facebook and Instagram for the latest product announcements and special offers.


Hello, my name is Laurie. I have been married to my husband for 16 years. We have two young daughters, ages 15 and 13 years old. My family and I live in Oregon so that means we are just minutes from the beach, mountains, and desert.  We love it here and try to spend as much time outdoors playing as we can. When we aren't outside playing, I enjoy reading, gardening, refinishing furniture, and other crafts.
This post currently has 8 responses.