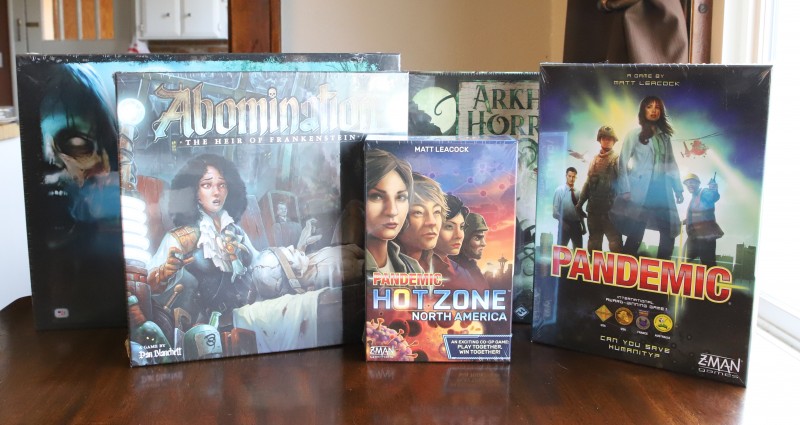 Thanks to TriplePoint PR for sending me these games. As always, all opinions are my own.
Are you a board game playing family? We definitely are, and we're always adding to our game closet! I think board games make great gifts for all ages, and I recently heard about some that will be very popular with older kids and teens this holiday season. Since we're currently living through a pandemic and states are shutting things down as I type this, I thought it would be good to share some games that you can play with your kids to make it through the next phase.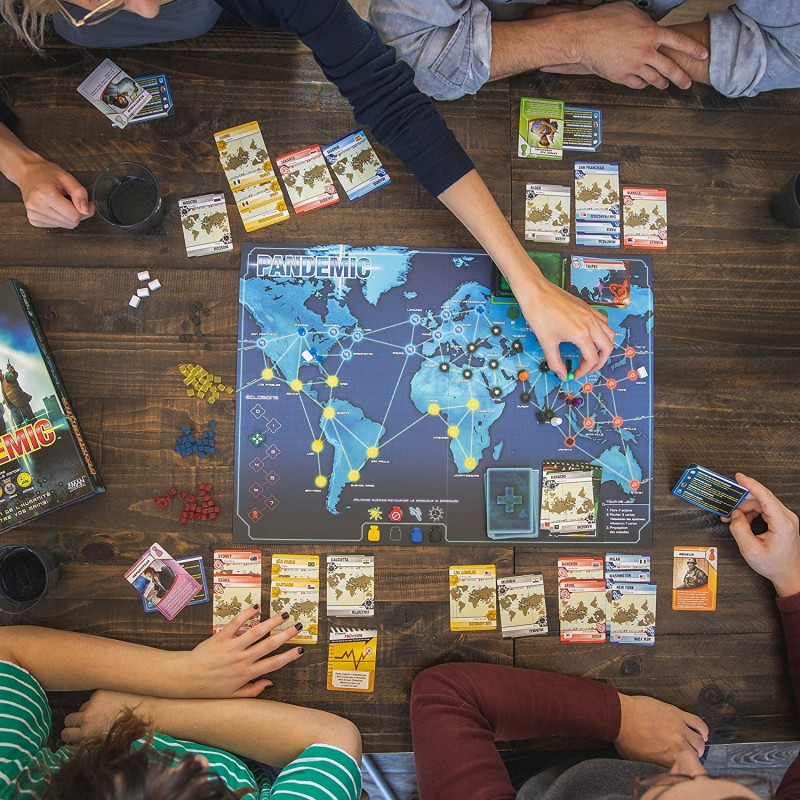 What could be more appropriate than a game called Pandemic in 2020, am I right? Pandemic is a cooperative board game in which players work as a team to treat infections around the world while gathering resources for cures. Travel around the world, treat local populations, and collect sets of city cards to complete research. Make sure to contain the spread—if there are too many outbreaks, you'll lose the game. As you cure each disease, they become easier to treat and remove from the board. When you've cured all four diseases, your team wins the game!
Based on the bestselling Pandemic, Pandemic: Hot Zone features the same nail-biting cooperative experience as you play against the game itself, but in a smaller form that you can take anywhere and play in a shorter amount of time. Disease threatens North America and only you can stop it! Play with your teammates against the game to prevent outbreaks, find the cures and win or lose together. 
Abomination: The Heir of Frankenstein is a game of competitive monster creation. Race to construct a viable living being to satisfy the mad obsession of your benefactor. Research the newest scientific findings, charge your Leyden jars, and scavenge the local cemeteries for the raw materials needed to perfect your craft. Bribe, steal, exhume and murder your way to victory, for the creature is always watching, and it does not tolerate failure!
In Dark, Darker, Darkest, players must gather the optimal tools to open doors, control destructive fires that slowly destroy the locations of the game, and battle the endless hordes of terrifying creatures that will do anything to slaughter this fragile group, while out-sneaking lurking creatures and the eye of the ever-present security cameras guarding the secrets of the house. The game uses innovative mechanisms for group-forming and mixes item management, exploration, stealth, and icon-driven combat to form an intense tactical experience in a strongly thematic setting riddled with surprises and variation.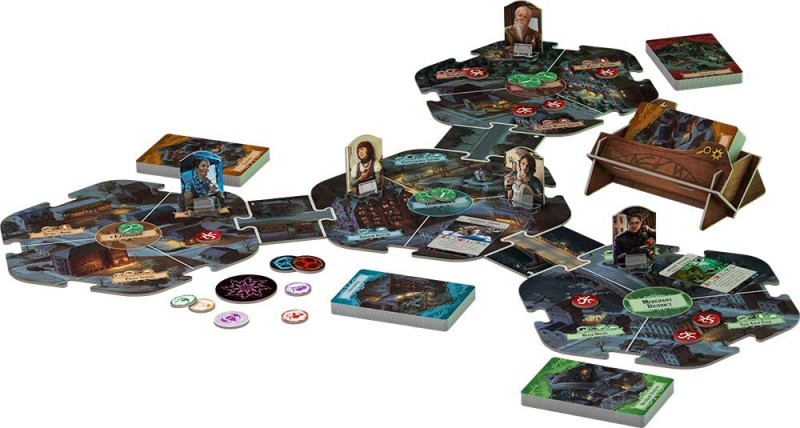 Arkham Horror [Third Edition] is a cooperative board game for one to six players who take on the roles of investigators trying to rid the world of eldritch beings known as Ancient Ones. It is the roaring 20s, and while there's electricity in the air, unnatural storms are brewing as well. Strange things are happening in the small Massachusetts town of Arkham; people have gone missing and sightings of indescribable creatures grow more and more frequent. This new, updated edition features stunning new artwork, including a new modular game board, as well as a more narrative focus in every scenario.
Which game would you like to add to your family game closet?
Let me know in the comments!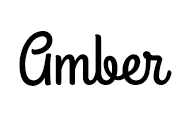 Hi there! I'm Amber, a 30 year old wife and mom of two from central Minnesota. I love to travel and to be outside with my kids anywhere the weather is warm! When I have a spare free moment, I love to read and scrapbook as well as binge-watch Netflix long after the kids are asleep. I drink too much Caribou Coffee and have a real sweet tooth but also try very hard to consume organic foods and use eco-friendly, fair trade products as much as possible. I also love socializing and sharing about my favorite products!
This post currently has 4 responses.