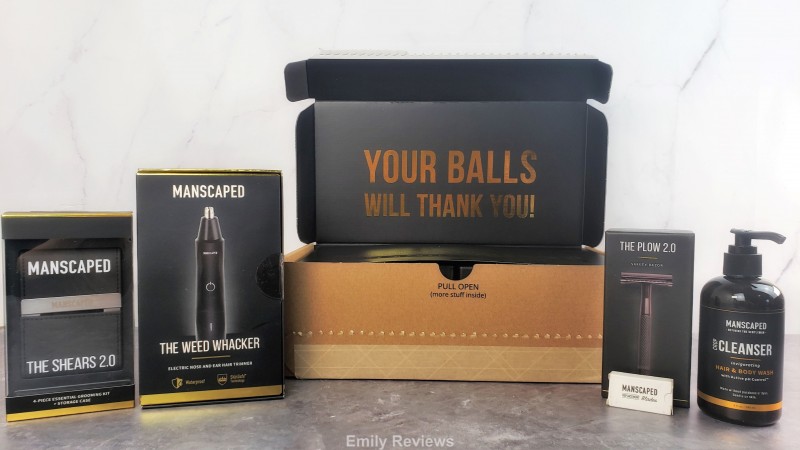 Thank you to Manscaped for providing me with products to facilitate my blog review. All opinions are 100% my own.
Is there a man in your life who could stand to pay a little more attention to his "manliness" by performing a bit more personal grooming? Not sure how to tell him this? Well, Manscaped has come to the rescue. Manscaped has "all things men" related when it comes to grooming, especially in those sensitive spots. They offer their customers a line of masculine skincare products, grooming tools, apparel, and more.
Looking for stocking stuffers for the men in your life? Check out The Shears 2.0, Crop Cleanser, and The Plow. They would make great stocking stuffers!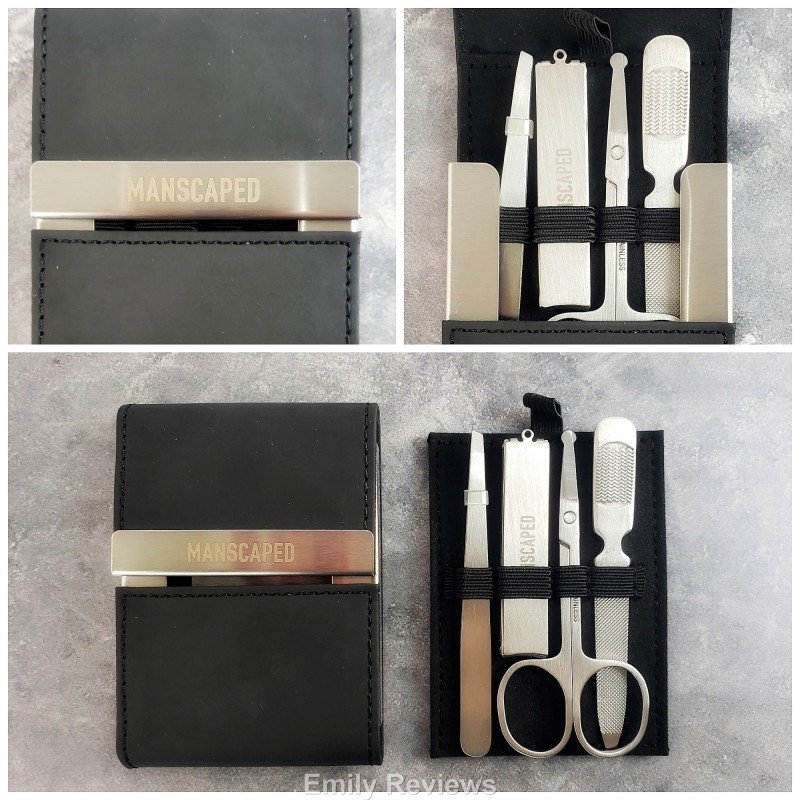 The Shears 2.0 is a great 4-piece luxury nail grooming kit. This high-quality kit contains slant-tipped tweezers, rounded point scissors, fingernail clippers, and a medium grit nail file. These grooming tools are kept handy for your man in a PU (polyurethane) leather case. Because the case is Polyurethane, no animals have been harmed.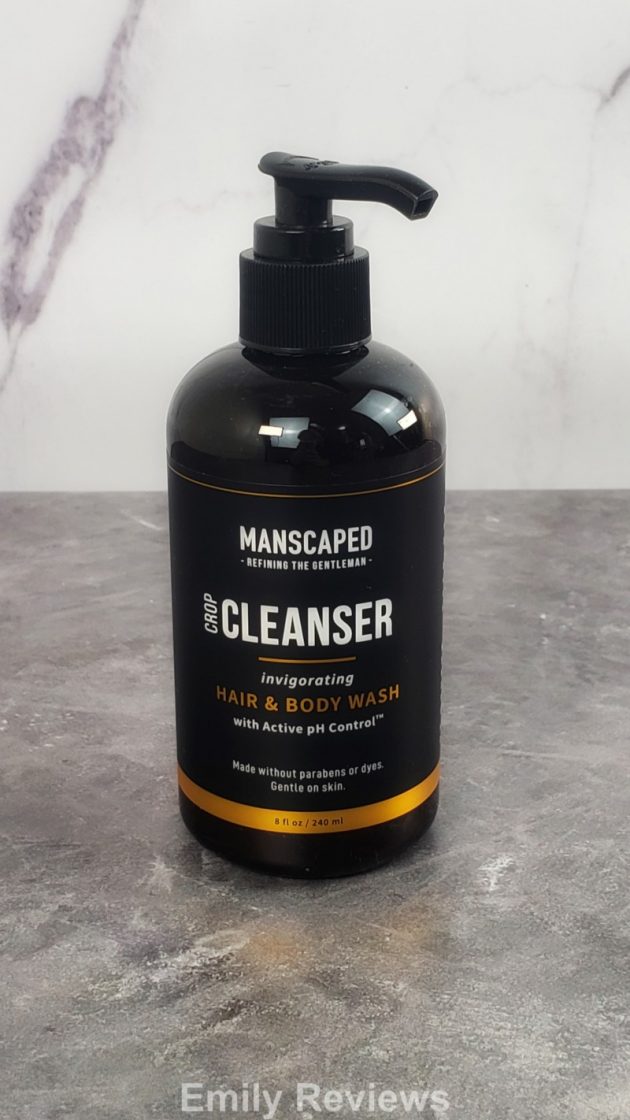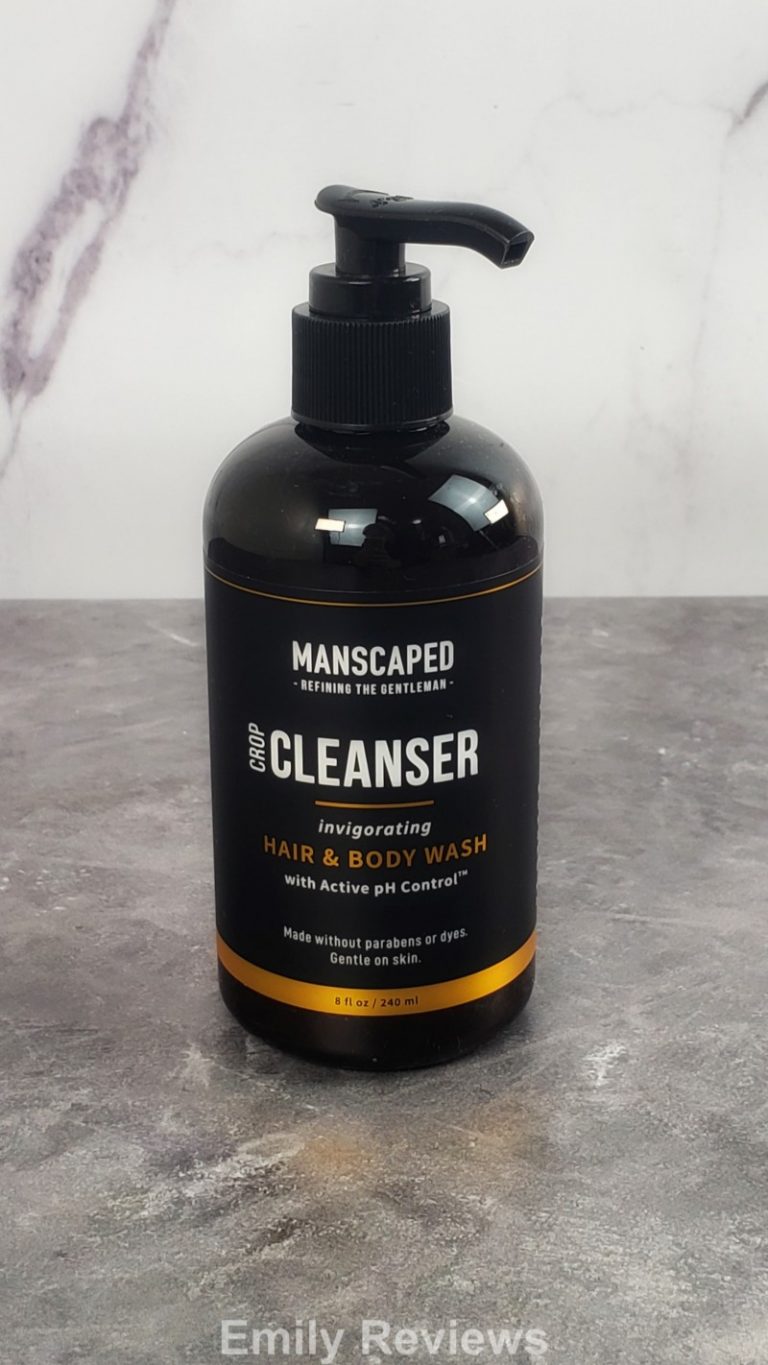 After your man has his feet and hands groomed, he can move on to his scalp and body by using Manscaped's Crop Cleanser. The Crop Cleanser is Manscaped's unique moisturizing hair and body wash. Not only does Crop Cleanser leave your man with the legendary Manscaped scent but he will also have a body and hair that feel clean and hydrated since Crop Cleanser contains natural ingredients such as aloe vera and sea salt. Crop Cleanser is made using a vegan formula and is dye-free.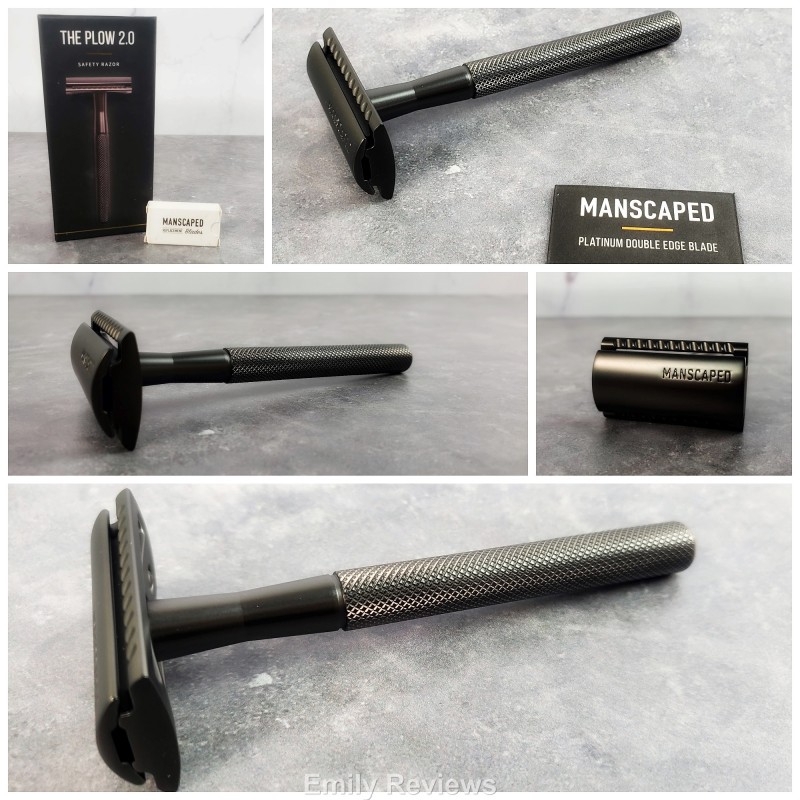 The Plow 2.0 is a premium hygienic single blade safety razor. Not only is it precision-engineered but it's beautiful, too. If your man prefers to use a grooming razor that doesn't need to be charged, this will be perfect for him. The Plow 2.0 has been upgraded with a wider heavier handle and blades that are angled in such a way that they save your face (or anything else) from that annoying and painful razor burn.
Or perhaps you are in the market for a do-it-all kit? The Performance Package might be just what you need.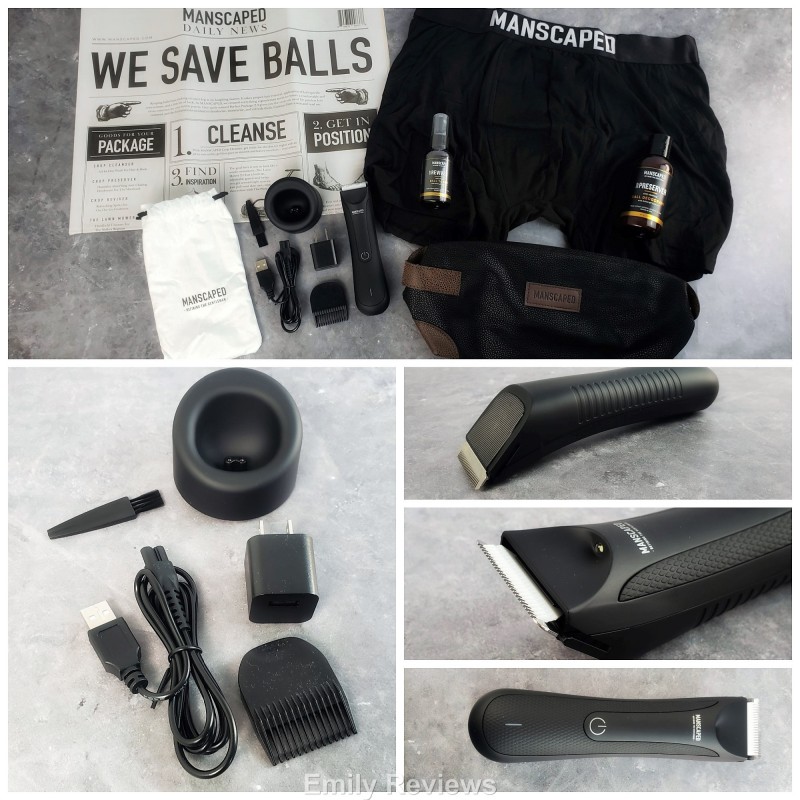 The Performace Package is a Luxury Grooming Kit that includes The Lawn Mower™ 3.0 + Weed Whacker™ Trimmers. The Lawn Mower is a waterproof trimmer that takes care of all things "down under". The ion battery gives you 90 minutes of power before having to be recharged (your USB charging dock is included). This amazing grooming tool can be used wet or dry. The engineered (Advanced SkinSafe Technology) blades provide your man with approximately 3 months of use before they need to be replaced. The Weed Whacker takes care of that annoying nose hair that seems to appear overnight. As with the Lawn Mower, the Weed Wacker can be used wet or dry, is rechargeable (up to 30 minutes of use), and provides a smooth trimming process thanks to the 360-degree 9,000 rpm dual blade system. Also included in the Performance Package are the Crop Preserver (anti-chaffing ball deodorant) and the Crop Reviver (a spray-on ball toner with soothing aloe and witch hazel extracts). With all this hair removal, there has to be a mess, right? Not with the Performance Package. They've thought of everything including the Magic Mat. This is a disposable mat made of recyclable paper that catches your man's trimmings for an easy no-mess clean-up. After everything is cleaned, trimming, soothed, and deodorized, your man will enjoy the comfort of his anti-chafing boxers that are also provided in this package. All of these amazing tools come in a convenient Shed travel bag.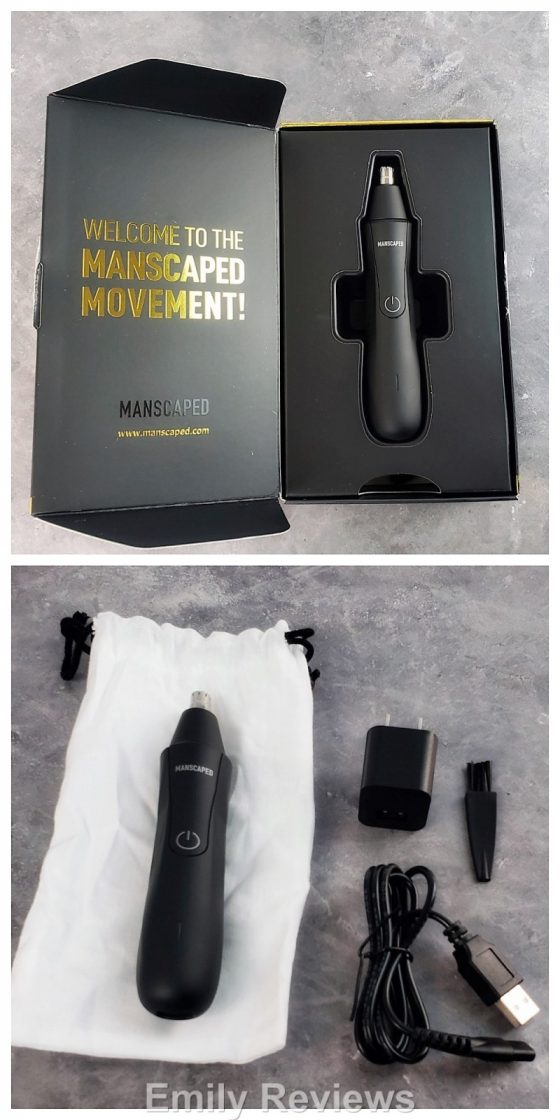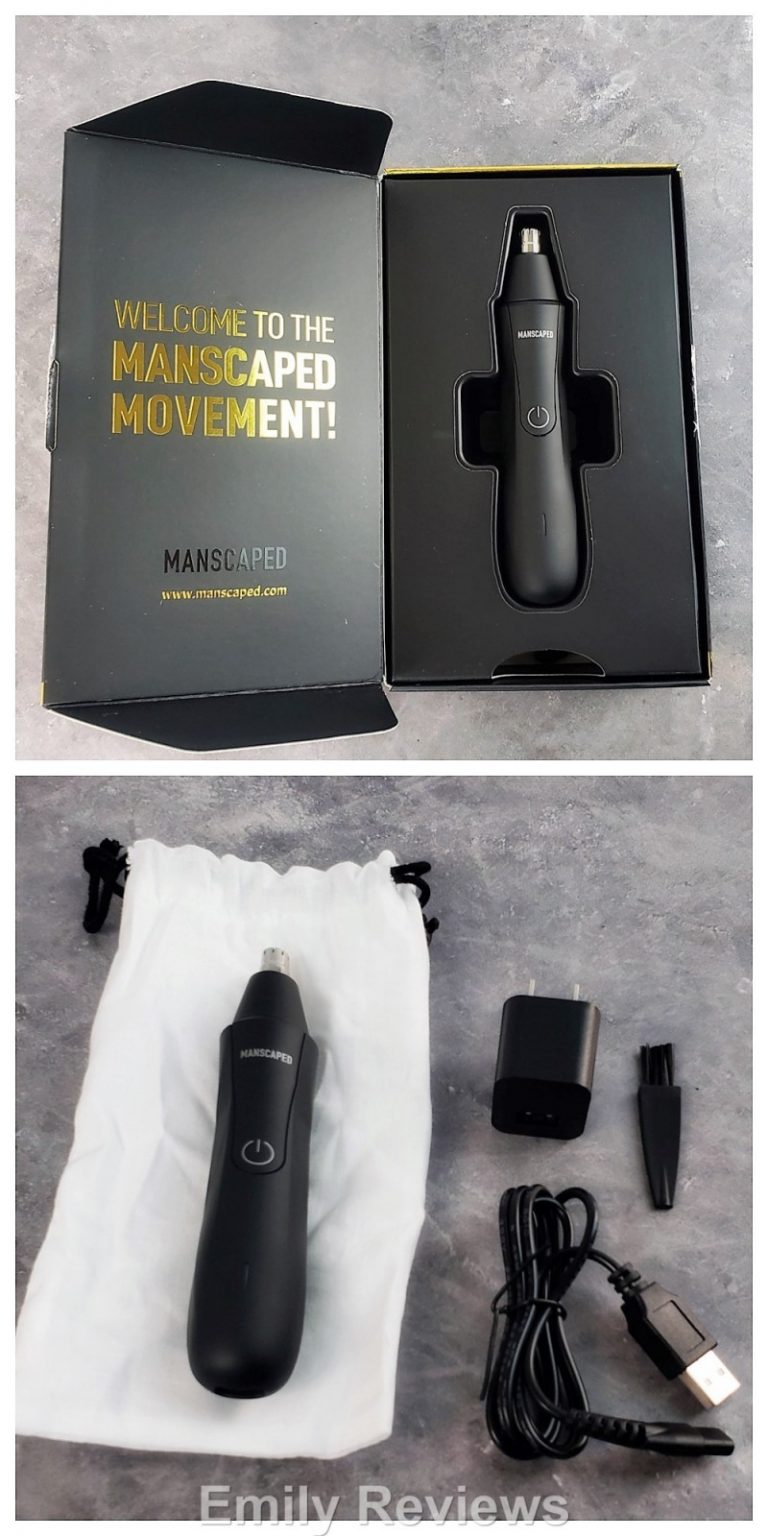 Right now, Manscaped is offering Emily Reviews readers a 20% discount. To receive the savings, follow the link below.
Buy It: Please visit the Manscaped website to see the great selection of products they offer and convenient shopping locations.
Connect: Don't forget to follow Manscaped on Facebook, Twitter, and Instagram for the latest product announcements and special offers.
WIN IT: One winner will receive a Manscaped Weed Wacker. This is a US giveaway and it is scheduled to end on 12/19/2020. Good luck!


Hello, my name is Laurie. My family and I live near the Oregon coast. When we aren't at work, in school, or on the volleyball court, we enjoy traveling, cheering for our favorite sports teams, playing outdoors, and checking off items on our bucket list. We are lucky in that both sets of our parents, as well as our siblings and their families, live within an hour of us. We get together often to help one another out, celebrate milestones, and go on adventures together.
This post currently has 9 responses.