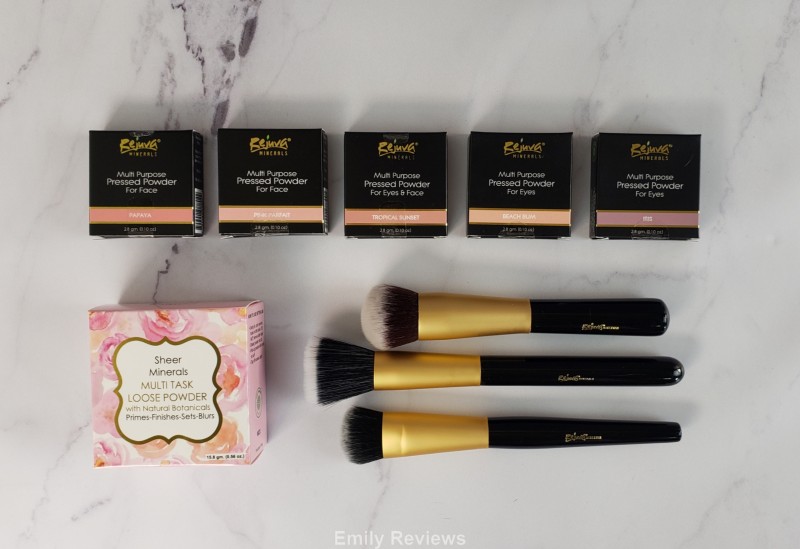 Thank you to Rejuva Minerals for providing me with products to facilitate my blog review. All opinions are 100% my own.
With all of the cosmetic and skincare products on the market today, why should you choose Rejuva Minerals as your brand of choice?   Let me tell you why. Many of the Rejuva Minerals products have earned the EWG VERIFIED™ seal. This means the ingredients used in these products have met standards set by the EWG VERIFIED™ program. In addition to the EWG VERIFIED seal, many Rejuva Minerals products have earned the MADE SAFE seal.  This means the ingredients used are free from Behavioral/Developmental/Reproductive toxins.  They are free from Carcinogens, fire retardants, heavy metals, toxic solvents, and other harmful ingredients.  Rejuva Minerals follows Good Manufacturing Practices and offers its customers a full ingredient disclosure.  Their natural and organic cosmetics are safe and nontoxic.
The ingredients used in the making of Rejuva Minerals' vegan-friendly Mica and Talc Free Multi-Purpose Blush and Eye Powder is a blend of antioxidants that are derived from certified organic fruits, berries, and botanicals.  There is no added gluten.  The compact that contains the Multi-Purpose Powder is BPA and Phthalate free and uses recyclable plastics.  Your color choices are:  Pink Parfait which has a semi-matte finish; Acai Berry with a light to a medium satin finish; Papaya wish a semi-matte finish; and Tropical Sunset which has a semi-matte finish.
The Mica and Talc Free Eye Shadow, Eye Liner, and Brow Powder and Highlighter is another Rejuva Minerals multi-purpose product. This product has seven color options giving you a wide range to choose from. White Diamond has a white pearlescent simmer that is perfect as a highlighter.  Tropical Sunset is a coppery peach shade with a semi-matte finish that would make a great blush, bronzer, or eye shadow. Moonless Night is a dark charcoal black. Mocha Latte' is a neutral great as an eye shadow or contour.  Iris is a violet shade that would work well as an eyeliner or contour eye shadow. Brazilian Brown – is a neutral brown eyeliner our contour shade. Beach Bum is a light golden beige that provides a light coverage highlighter.
Rejuva Minerals Talc Free Multi-Task Loose Powder has a brand new formula (made with organic tapioca) and is now a colorless and translucent powder.  It can be used under your makeup as a primer or over your makeup to reduce the appearance of fine lines and create a shine-free face.  Use this product sparingly as a little goes a long way.
The Chisel and Blend Brush is made in the United States exclusively for Rejuva Minerals.  The extra tight bristles and the unique shape of this brush allow you to be precise when applying and blending your blush or bronzer.
The High Def Brush has an angled brush head that allows you to apply your brow bone highlighter and blend your eyelid shade like a professional.
Another exclusive Rejuva Minerals US-made brush is the Flat Top Buki Brush.  This brush is designed for light applications such as with the Multi-Task foundation or bronzer.
If we haven't already convinced you that Rejuva Minerals should be your "go-to" source for cosmetics and applicators, let me tell you about their Paraben Free Mega Lash – Thickening & Lengthening Mascara.  Although not waterproof, the formula in this award-winning product was developed to resist water while it lengthens and thickens your natural lashes.  You can choose between Coffee Bean or Midnight.
This post currently has 8 responses.