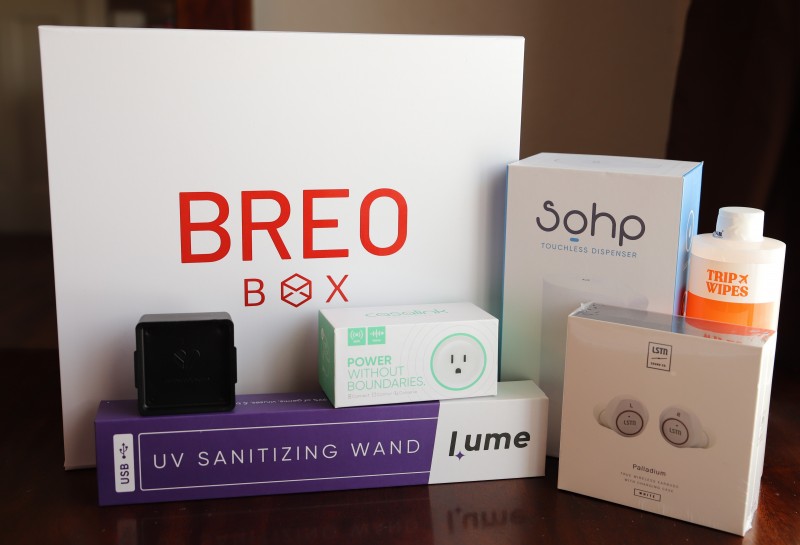 Thanks to BREO BOX for sending me their incredible winter box! As always, all opinions are my own. There are affiliate links in this post.
What are you getting for your significant other this Valentine's Day? I always struggle because my husband "has everything he needs". Usually I just end up getting him chocolates and a t-shirt or something else lame – but not this year! This year I'm upping my game with a BREO BOX containing tech gadgets and unique products that I know he'll love.
BREO BOX – What comes in the box?
With a BREO BOX Subscription, you'll receive the latest tech, gadgets, home goods, fitness products, and more, all to enhance your lifestyle every three months!
I received the winter box for my husband, which is also the first box that gifting subscribers will get. You can choose to gift just one month or up to a full year which is four boxes total. Tyler (my husband) is a big gadgets guy; he loves anything technology-related and products that are ahead of the curve. When I opened the winter BREO BOX, I knew he'd be excited about everything inside. It's killing me not to give this to him before Valentine's Day, but at least I can share the products with all of you!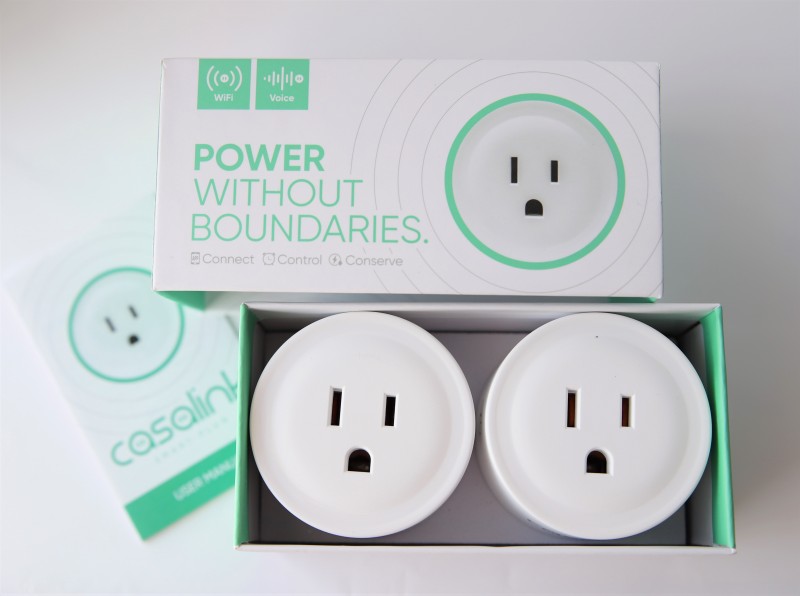 Casalink Smart Wi-Fi Plugs
My husband is a commercial electrician, so these Casalink Smart Wi-Fi Plugs are right up his alley. Whatever you choose to connect to these smart plugs can be turned on or off via the phone app, or scheduled for a certain time. These would be perfect for controlling Christmas lights and a Christmas tree, but I think they'll also be handy for every day use!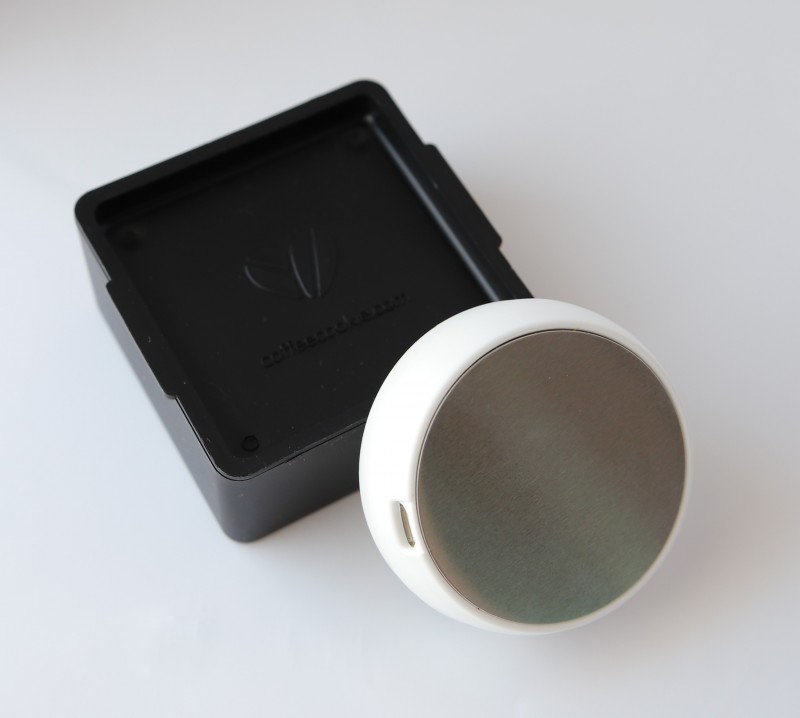 Coffee Cookie
This next product I may sneak out of the box and save for myself! If you've been following the blog for awhile, you know I love going to Caribou Coffee to blog for a few hours each week. Inevitably, my coffee gets cold before I'm done working and it's never quite as delicious luke-warm. The Coffee Cookie solves this issue! It fits into the bottom of a paper coffee cup to keep your coffee at the ideal temp all day! Simply recharge it between uses with a micro-USB cord.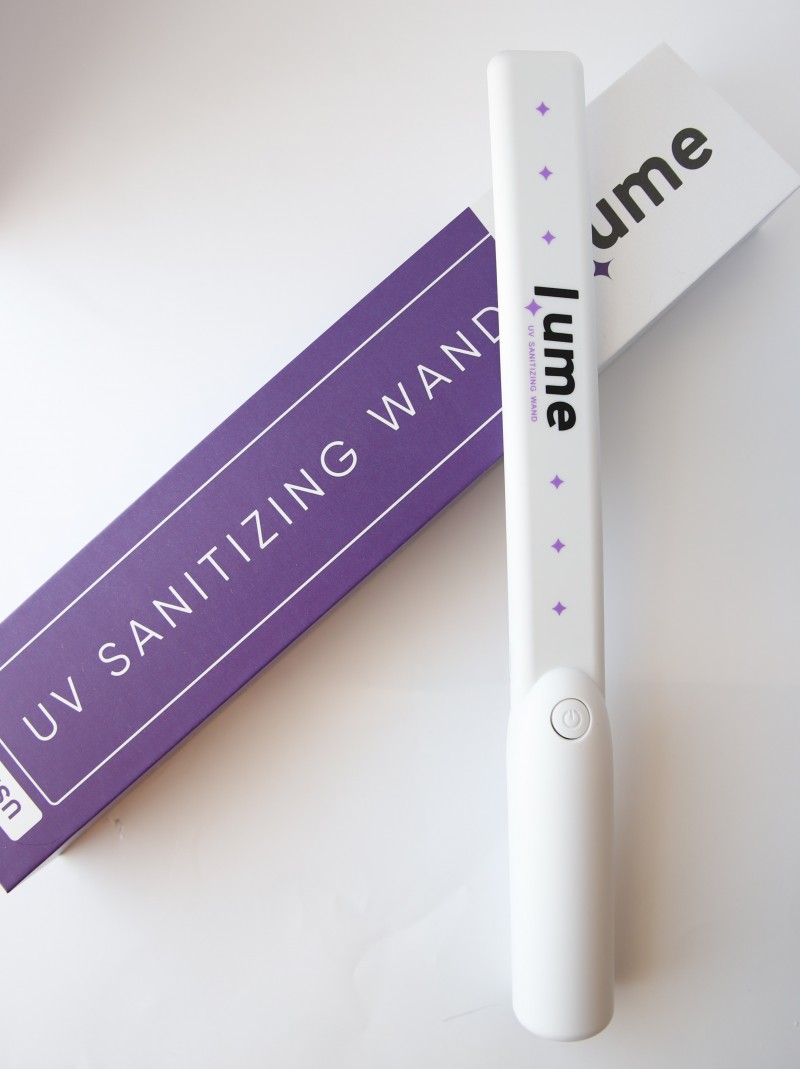 Lume UV Wand
The Lume UV Wand is absolutely perfect for this time of year; during flu season and in the midst of a pandemic, everyone is extra cautious about sanitizing everything. This UV Wand makes sanitizing simple using UVC LED lights that destroy 99% of germs on contact! I wish I'd had one of these when our kids had pacifiers; it would have been a life saver. It's the perfect, slim size to fit in a purse or briefcase and carry with you.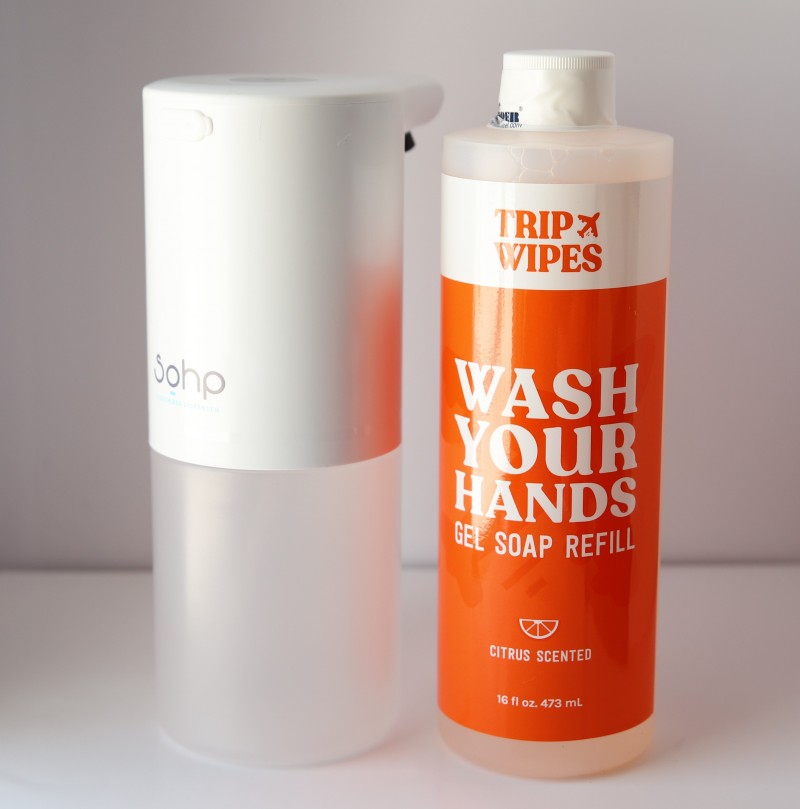 Sohp Dispenser + Trip Wipes Gel Soap
Our world is fairly contact-free right now so it only makes sense that our soap dispensers should be contactless, too. When our hands are the dirtiest, it's probably best if we're not all touching the same soap nozzle! Just fill the reservoir in this Sohp Dispenser with gel soap and enjoy handwashing that doesn't spread more germs. You'll also receive Trip Wipes signature – and amazing – citrus scent gel soap to pair with the Sohp Dispenser in the winter BREO BOX.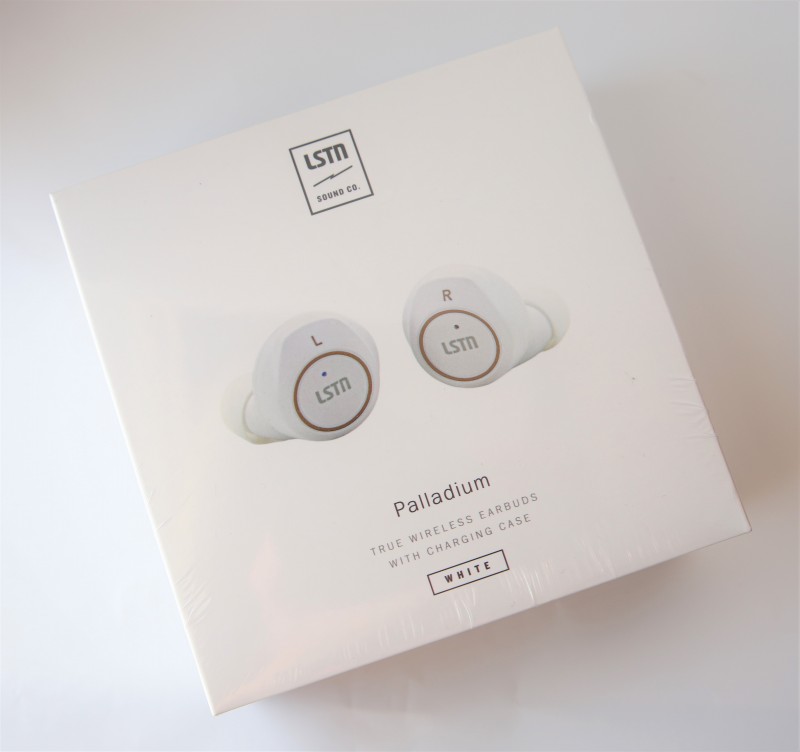 LSTN Sound Co "The Palladium" Earbuds
The last product in the box is going to be Tyler's favorite – I already know! He's been asking for wireless earbuds for about a year, and "The Palladium" by LSTN Sound Co fit his request perfectly. These earbuds have the latest Bluetooth 5.0 technology and are water resistant. Plus, they're so easy to pair with a phone and have over a three hour battery life per charge. The best part is, these earbuds alone are worth $129 so with the discount code below, you'll be saving money AND getting so many other amazing products as well.
One of the things I like most about BREO BOX is that the products are all high-quality and some are even new to me. You can check out past boxes to see what kinds of items are included each quarter, though I know you won't be disappointed if you subscribe! My husband is going to love his box, and I know a gift subscription would be perfect for my hard-to-shop-for brother also. If you're looking for a thoughtful and creative gift (especially for Valentine's Day which is right around the corner!) BREO BOX is the perfect option.
Subscribe: BREO BOX
Discount: Use EMILY35 for $35 off your order!
BREO BOX DISCOUNT CODE
Use EMILY35 for $35 off your order!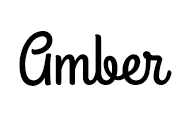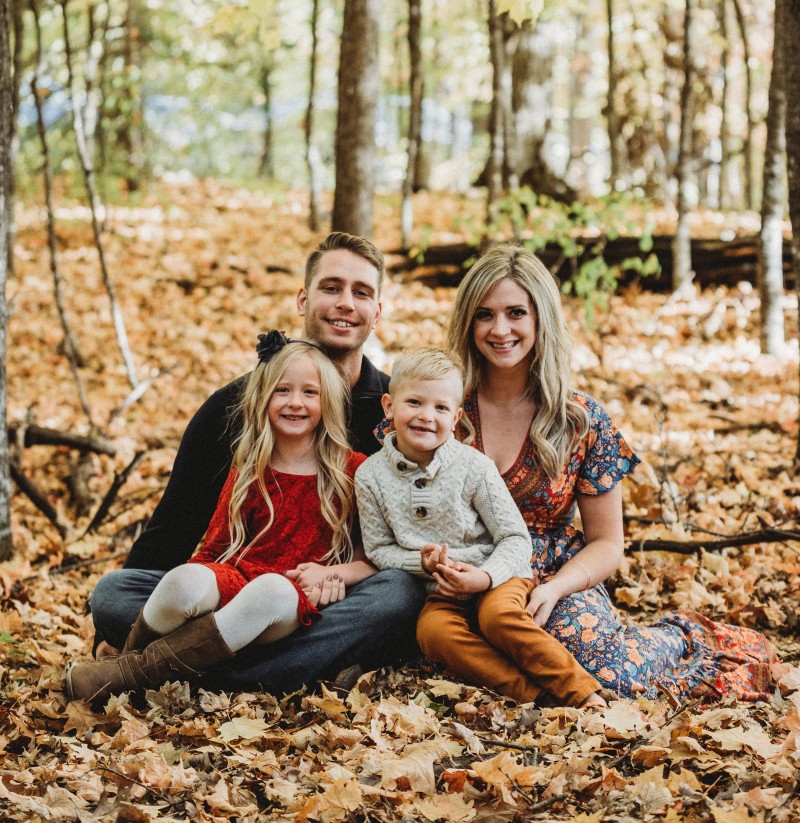 Hi there! I'm Amber, a 32 year old wife and mom of two from central Minnesota. I love to travel and to be outside with my kids anywhere the weather is warm! When I have a spare free moment, I love to read and scrapbook as well as binge-watch Netflix long after the kids are asleep. I drink too much Caribou Coffee and have a real sweet tooth but also try very hard to consume organic foods and use eco-friendly, fair trade products as much as possible. I also love socializing and sharing about my favorite products!
This post currently has 8 responses.