Costoffs sent me an office chair for review. All opinions are my own.
Like a lot of people, Ryan started working from home last spring because of the pandemic. He wanted to make a little office space for himself so that he could more easily feel like he was in "work mode" during the hours that he was working. It can be tricky to balance regular home life with work life when working from home. He thought having a specific work space would help.
So, he bought an office desk and an office chair even though he works from a laptop so he could sit most anywhere. The desk proved to be a good purchase. The chair, not so much. It was designed to be able to tilt back a bit, and it quickly lost its support so that if you leaned back, the chair would totally fall backward, not offering any back support.
So, when Costoffs offered us a new gaming chair or office chair for review, I was happy to accept.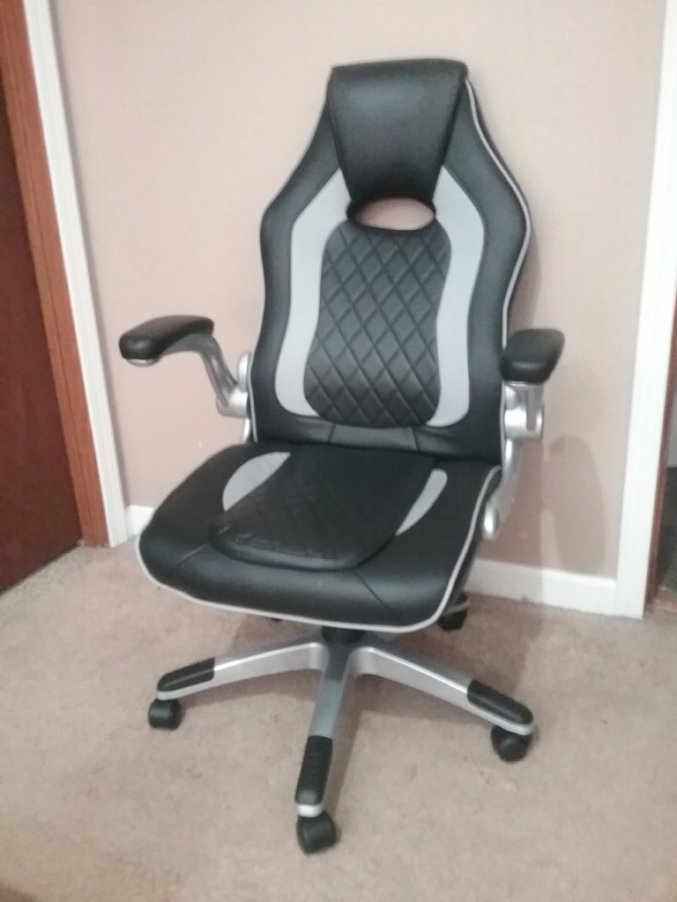 The official name of this chair is Costoffs Artificial Leather Gaming Chair. While it's called a gaming chair, our plans were to use it more as an office chair. Functionally, they're quite similar anyway.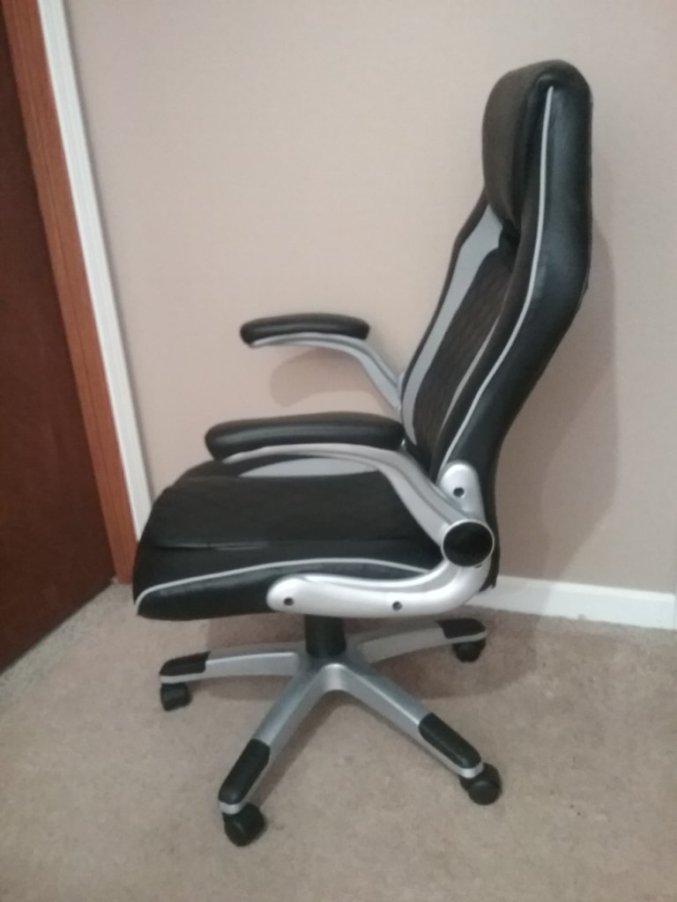 This chair has a curved back, moveable armrests, and an adjustable height. The padding on the back and bottom of this chair are thicker than the one we had ordered about a year ago. Quality wise, it seems about the same. This chair has a weight limit of 299lbs. I wouldn't call this a high-quality chair, it feels like a budget chair, to be really honest. However, as a budget chair, it's been functional for us so far. It is designed to allow you to rock back, and it seems to be a bit weak in back support as a result of that. It feels like it's rocking farther back than it did on day 1 and we've only had it a couple of weeks.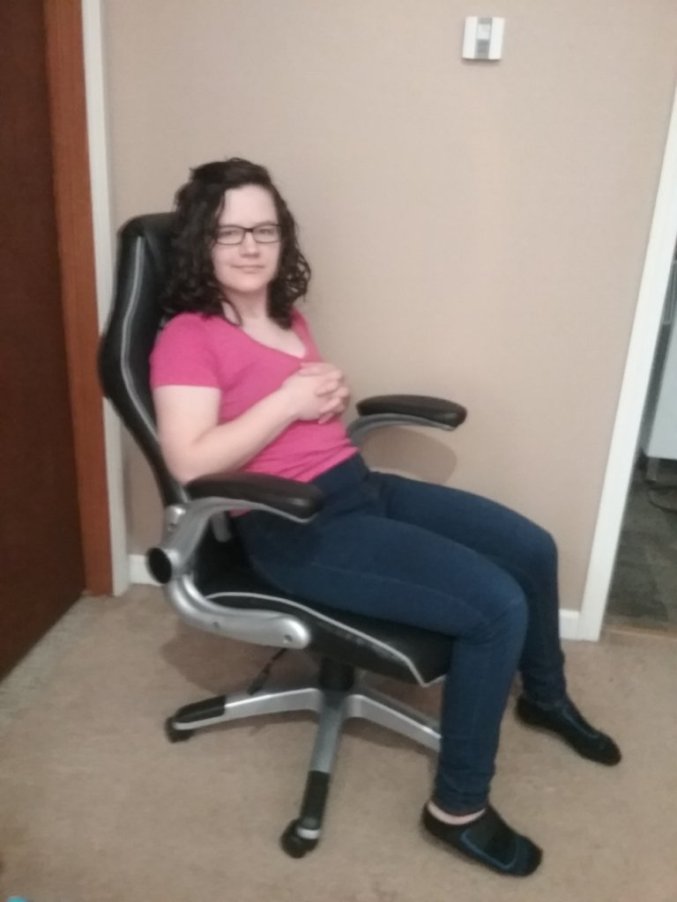 It was a bit difficult to put together, you have to hold the bottom and back of the chair at an angle, while placing a side piece that has 4 place for screws. These are aligned in such a way that it took us several tries to get it just right. Once we did, the rest of the assembly was pretty easy. Basically, you just have a handful of screws and the rest of the parts more or less snap together. It has caps so you can cover the screws, we just forgot to put them on.
Ryan has found it comfortable enough to sit in for work. We just wish the back were a bit stronger so that it would be more supportive instead of rocking back when you try to lean back. It rolls around well, is a good height and width for us to find it comfortable. I can see this being a better chair for lighter use than what Ryan is looking for. Perhaps more as a chair that you'd use just for gaming, not for sitting in 8 hours a day for work. It is marketed as a gaming chair, after all.
You can purchase this from the Costoffs site.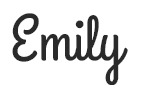 Hi there! I am Emily Evert, the owner of Emily Reviews. I am 28 and live in a small town in Michigan with my boyfriend Ryan and our two pugs. I have a large family and I adore my nieces and nephews. I love reading memoirs, and learning about child development and psychology. I love watching The Game of Thrones, Teen Mom, Sister Wives and Veep. I like listening to Jason Isbell, John Prine, and other alt-country or Americana music. I created Emily Reviews as a creative outlet to share my life and the products that I love with others.
This post currently has 8 responses.