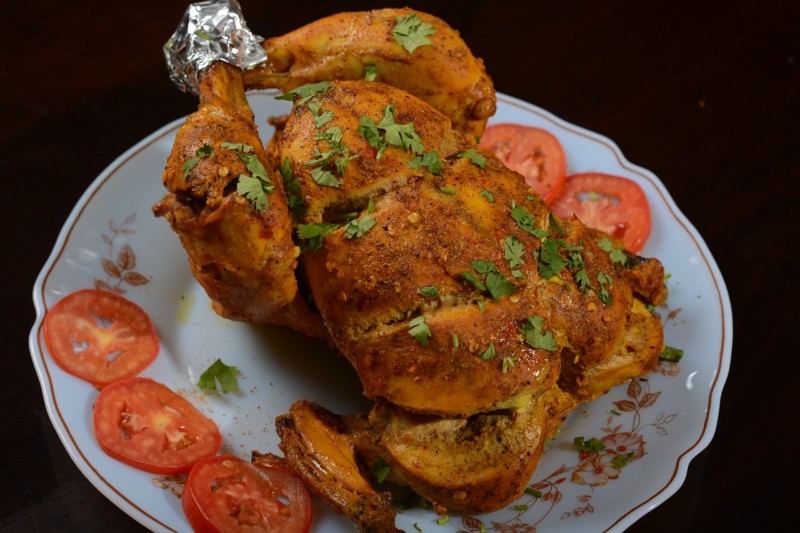 I LOVE Rotisserie Chicken! It's so deliciously seasoned and I don't have to cook it! Our local grocery store sells it pretty affordably and it's a favorite treat that I will bring home from time to time for the family. But if you're wanting to switch things up and make something with your Rotisserie Chicken, then this post is for you. I've compiled a list of 25+ yummy ideas to give you dinnertime inspiration.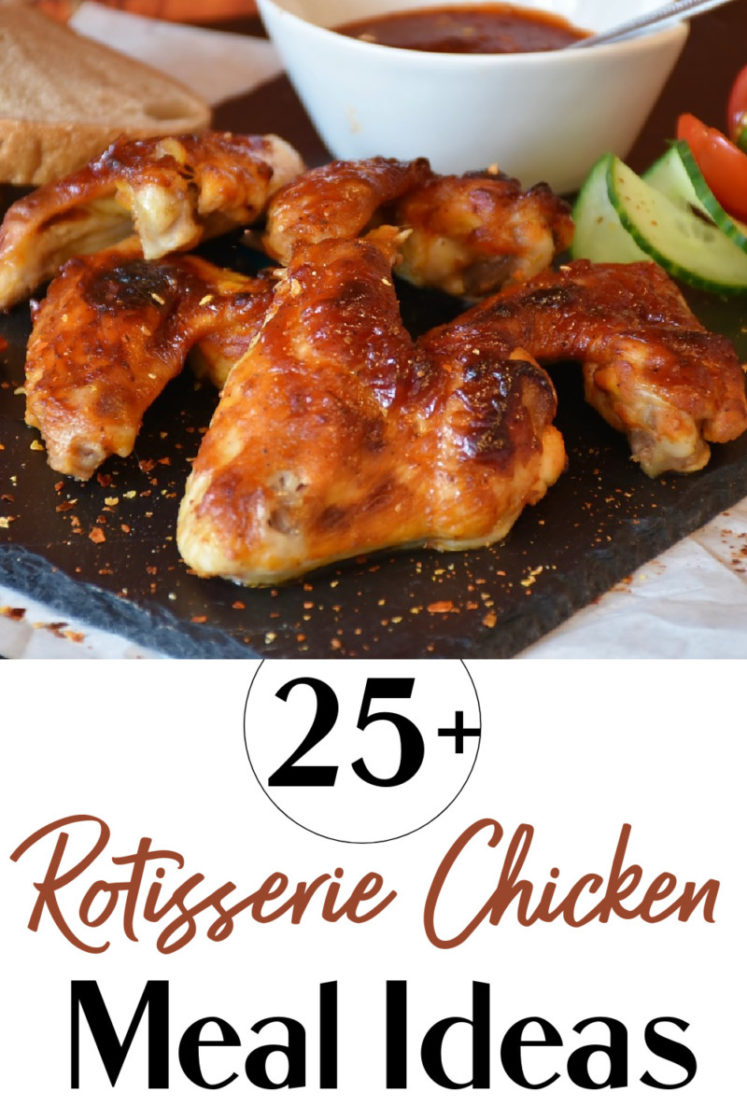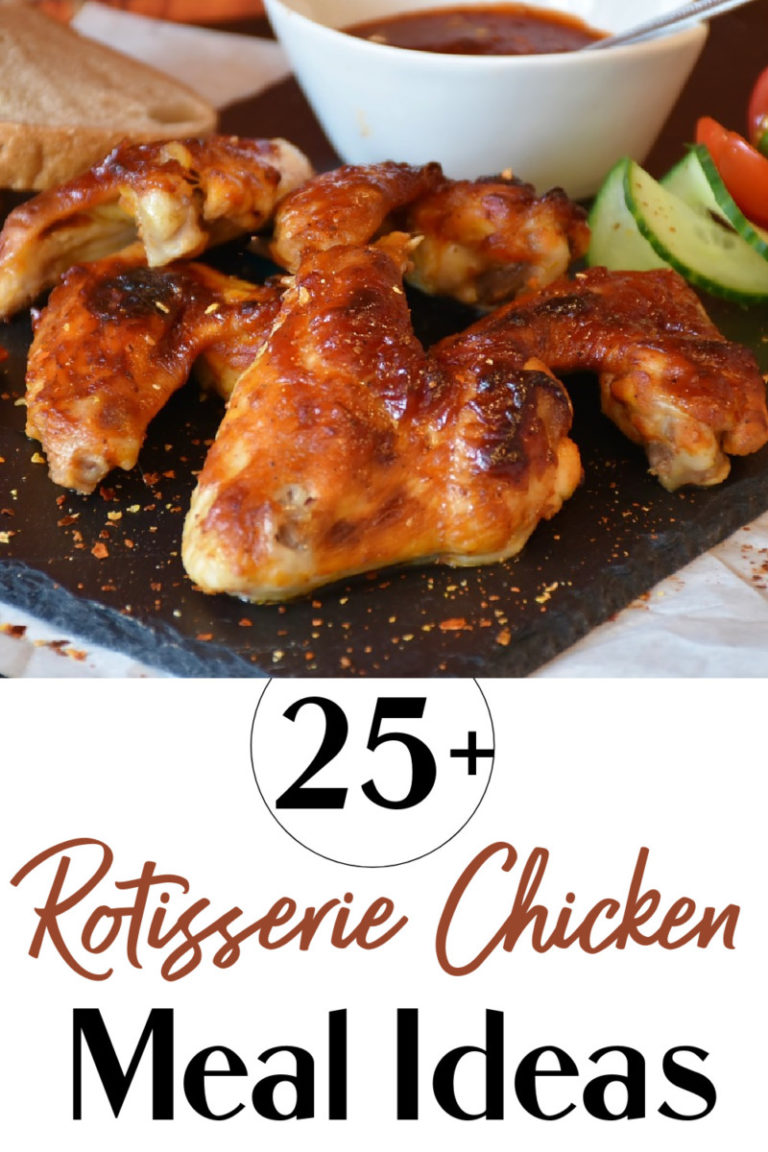 25+ Rotisserie Chicken Meal Ideas – Turn Your Chicken Into Something AMAZING!
You just grabbed a rotisserie chicken from the store. So it's perfectly seasoned and ready to eat OR turn into something special! What will you do?
Taquitos
Rotisserie Chicken Quesadillas: Soft tortilla shells, whatever shredded cheese you like, and shredded rotisserie chicken. I lightly butter the shell, put it in a medium heated pan, add the shredded cheese, then the chicken, and fold the shell over. (Some people just put another shell on top.) Then press down with a spatula for 3/4 minutes depending on the heat and the flip and do the same.
Chicken Croissant Bake: Cut the chicken up, mix it with cream cheese, green onion, and a teeny bit of milk. Then spoon it into crescent rolls and bake with butter brushed over the tops.

Chicken Pie: Shred chicken. Spray casserole dish with pam. Mix shredded chicken with cream of chicken soup. Season with a little onion powder, garlic powder, salt, and pepper . Add enough warm milk with butter to the chicken broth to make almost soupy. Top with prepared Bisquick mix or make own biscuit topping with flour. Bake till done.
Cajun Dish: Put bacon, sausage, creole seasoning, and chicken together. Add small noodles, can of peas, and cream of mushroom soup. Mix together and bake.
Pad Thai
Egg Rolls
Homemade Chicken Soup
Rotisserie Chicken Salad
Loaded Bake Potatoes
Chicken Bacon Pasta Salad
Chicken Bacon Pinwheels
Chicken Chili
Chicken Fries: Coat in egg and flour. Then fry for shredded "chicken fries".
Chicken Meatloaf


Cold Chicken Sandwiches
Chicken Fried Rice
Chicken Tetrazini Casserole
Chicken and broccoli bake: Use 2 c chopped, cooked chicken, 1-1 # bag broccoli florets, 1 can cream of chicken soup, 1/3 cup water, 1 c shredded sharp cheese.
1. Combine chicken and broccoli and place in 9 in pan.
2. Mix soup and milk together; pour over, stir to combine.
3. Sprinkle with buttered breadcrumbs, optional
4. Sprinkle with cheese.
5. Bake at 400°F for about 30 minutes.
Serve it over rice or a baked potato.
Shred some over a salad with Asiago cheese and chopped egg.
Enchilada Soup
Chicken Alfredo Roll-ups


Pesto Chicken Pasta
Chicken And Dumplings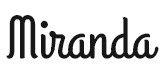 I'm a city girl turned country by my awesome husband and we have three busy boys and two darling daughters. I love spending time with my family, reading Karen Kingsbury novels, and catching up with friends while our kiddos have play dates. I'm blessed beyond measure and can't wait to see what God has in store.
Follow Miranda on Pinterest | Twitter| Blog | Instagram
This post currently has 24 responses.