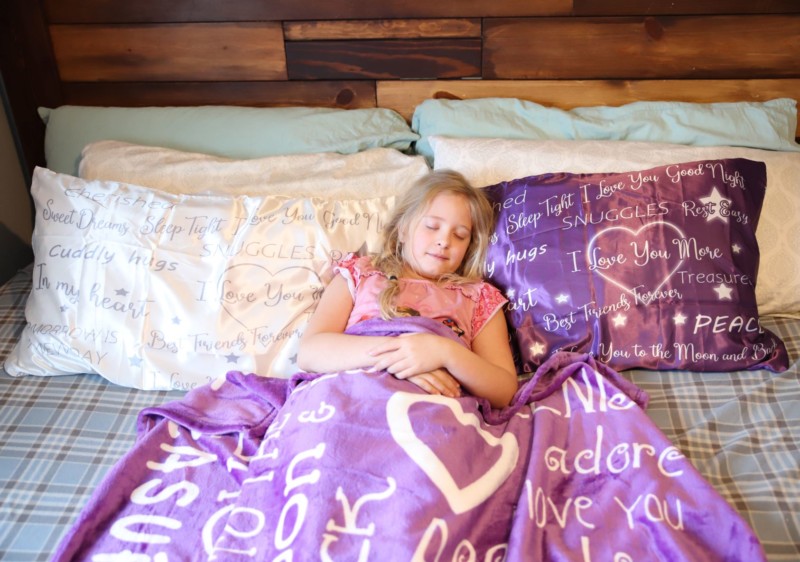 Thanks to BlankieGram for sending these great products. As always, all opinions are my own.
You may know already that we LOVE BlankieGram Blankets because they're super soft, the perfect size, and filled with inspiring text for a variety of occasions. But I have some exciting news; they have a new product that I can't wait to share with you, too! On top of their amazing throw blankets, BlankieGram also carries satin "I Love You" Pillowcases!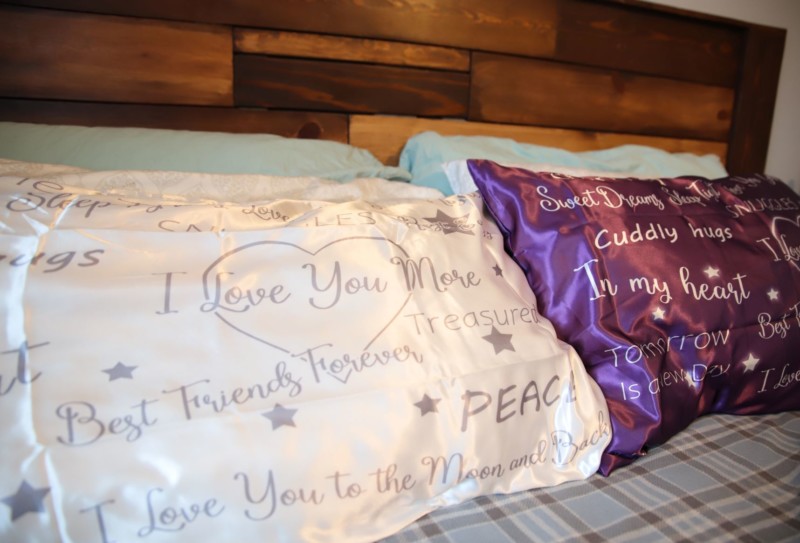 BlankieGram I Love You Pillowcases
These satin pillowcases come in gray or purple options and are covered with words of inspiration and positive thoughts. The colors and words were intentionally chosen because positive thoughts can have a tremendous effect on our well-being. Purple is a color that's known to help bring sleep, soothe mental and emotional stress, and decrease sensitivity to pain. These pillowcases come individually in either medium or large sizes depending on your needs.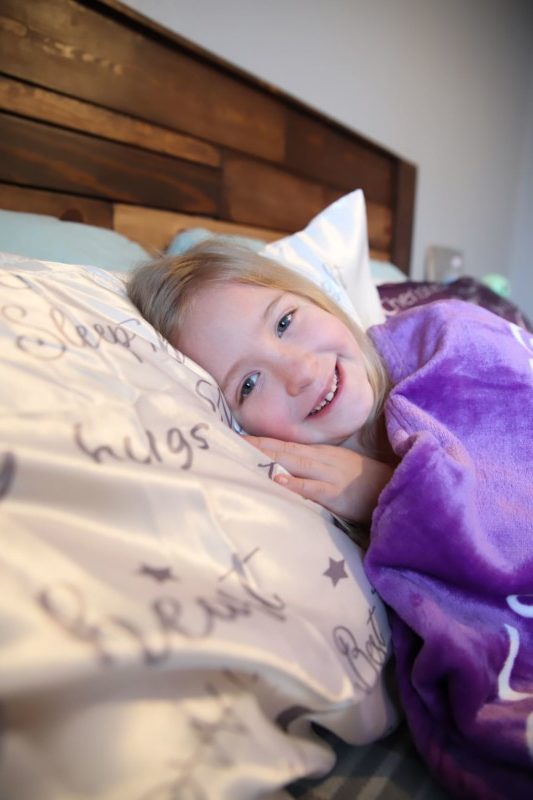 The pillowcases are super smooth and comfortable. As soon as our seven year old saw them, she said "Can I have the purple one, mom!?". She has since claimed it as her own every night! She really enjoys reading all the phrases on the pillowcases, too.
One of my favorite things about BlankieGram is that they donate blankets to people in need in the hopes of covering the world in hugs. I imagine that these pillowcases and blankets bring a lot of joy to people at times when they really need it. To go along with the satin pillowcases, BlankieGram's soft throw blankets are a great option. Available in a variety of colors, I chose the purple I Love You Blanket to match.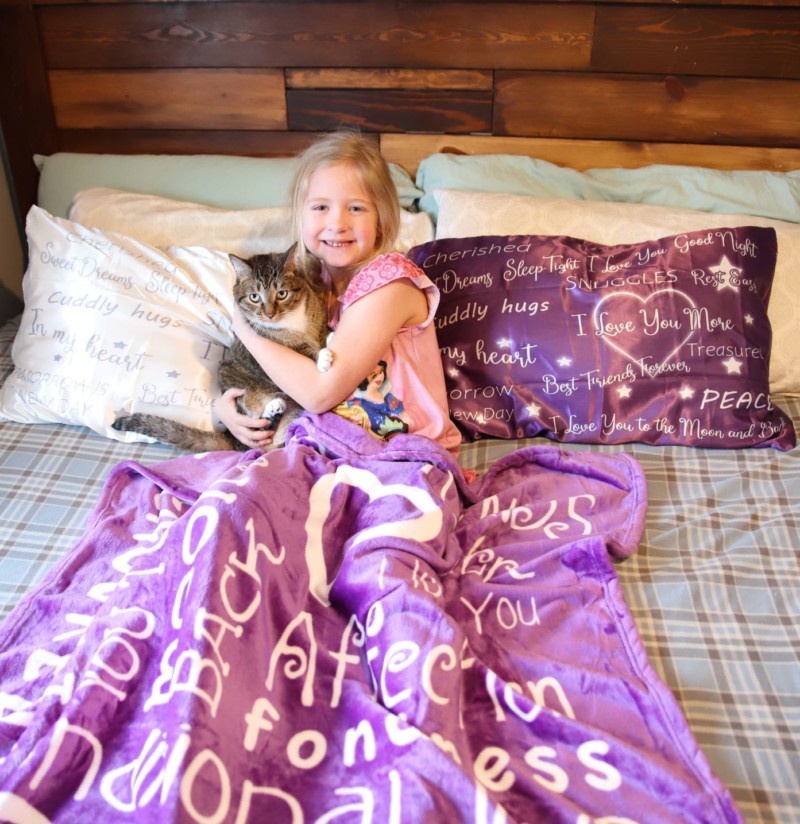 BlankieGram's blankets are super soft and never shed or shrink. We have a few in our home and they wash up well and are just as soft as when we first opened them. BlankieGram products make great gifts and we even recently used them as prizes for my sister's bridal shower! I can't wait to get more use out of our satin pillowcases because they're so comfortable.
Buy them: BlankieGram or Amazon
Win: Two lucky readers will take home a pillowcase (one pillowcase each) from BlankieGram! This is a US giveaway ending 3/16. Enter using the Giveaway Tools form below, and good luck!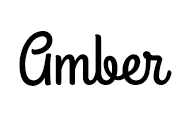 This post currently has 9 responses.