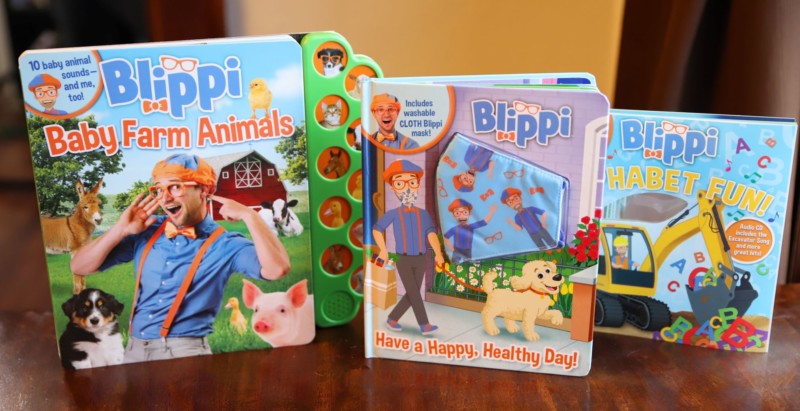 Thanks to Studio Fun International for sending me these fun Blippi books! As always, all opinions are my own.
My five year old son Lincoln is absolutely OBSESSED with Blippi! For the past couple years he's loved watching Blippi on YouTube and when I learned that Studio Fun International partnered with Stevin John and team on some adorable children's books, I knew we needed to add them to our collection.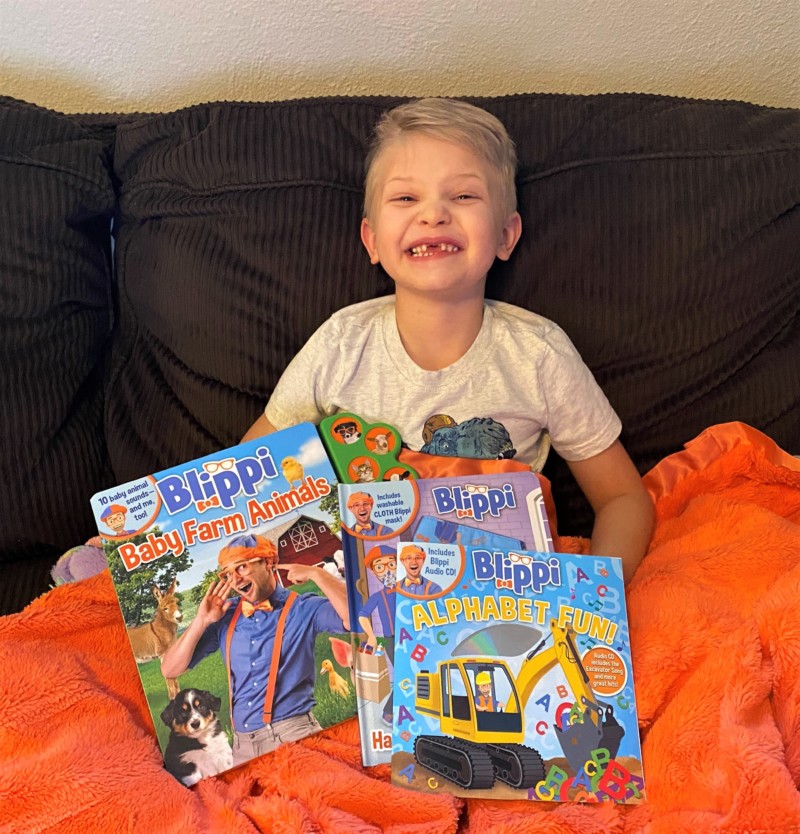 Studio Fun International Blippi Books
Lincoln turned five in December and will be starting homeschool Kindergarten this fall. While we've done some simple alphabet learning so far, I knew the Blippi Alphabet Fun! book with Audio CD would be a perfect addition to our bookshelf. We have a CD player in the van and Lincoln loves to page through this story when we're on the way to gymnastics or grocery shopping. The story contains bright, gently humorous illustrations, and as an added bonus, the audio CD has Blippi reading the book, as well as some of his most popular YouTube songs, like "Monster Trucks" and "The Excavator Song"! On the last page is a QR code to scan and download everything that's on the CD, too.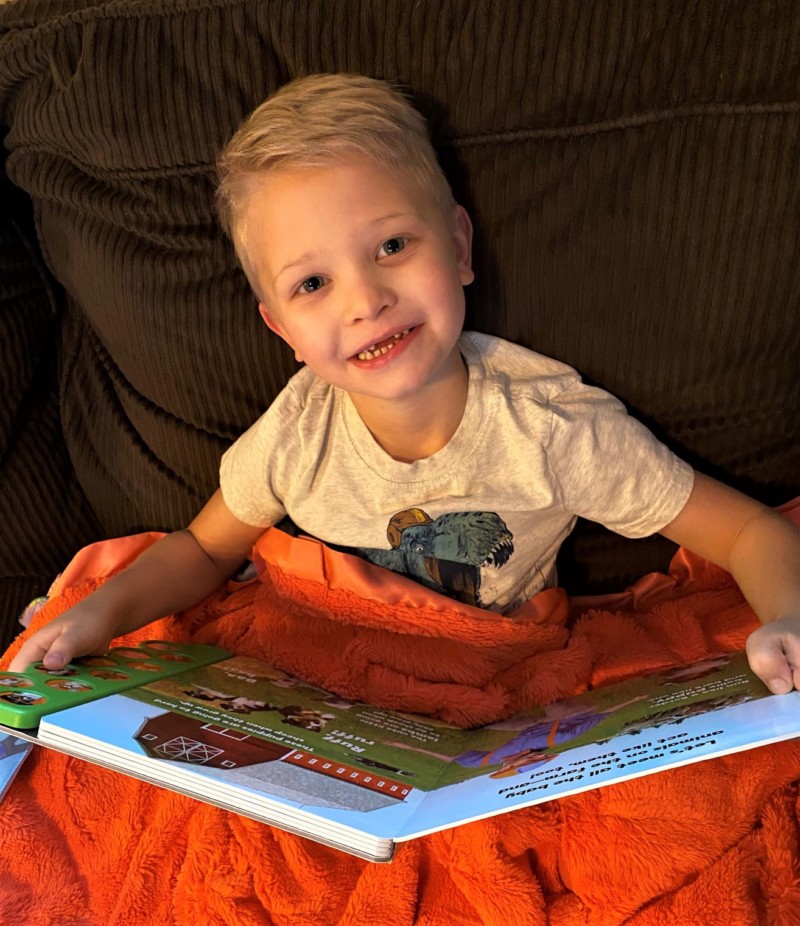 Blippi: Baby Farm Animals would make a perfect gift for any kiddo who loves to push buttons. It's funny because I've thought about passing our button books down to younger friends but my kids still love them! As you'd expect, this story is full of baby animal noises and Blippi introduces all of them. He introduces border collie puppies, calves, foals, piglets, chicks, and other baby farm animals and invites you to sound and act like them! This book is sure to be a hit and is also fun for older children to read to younger siblings.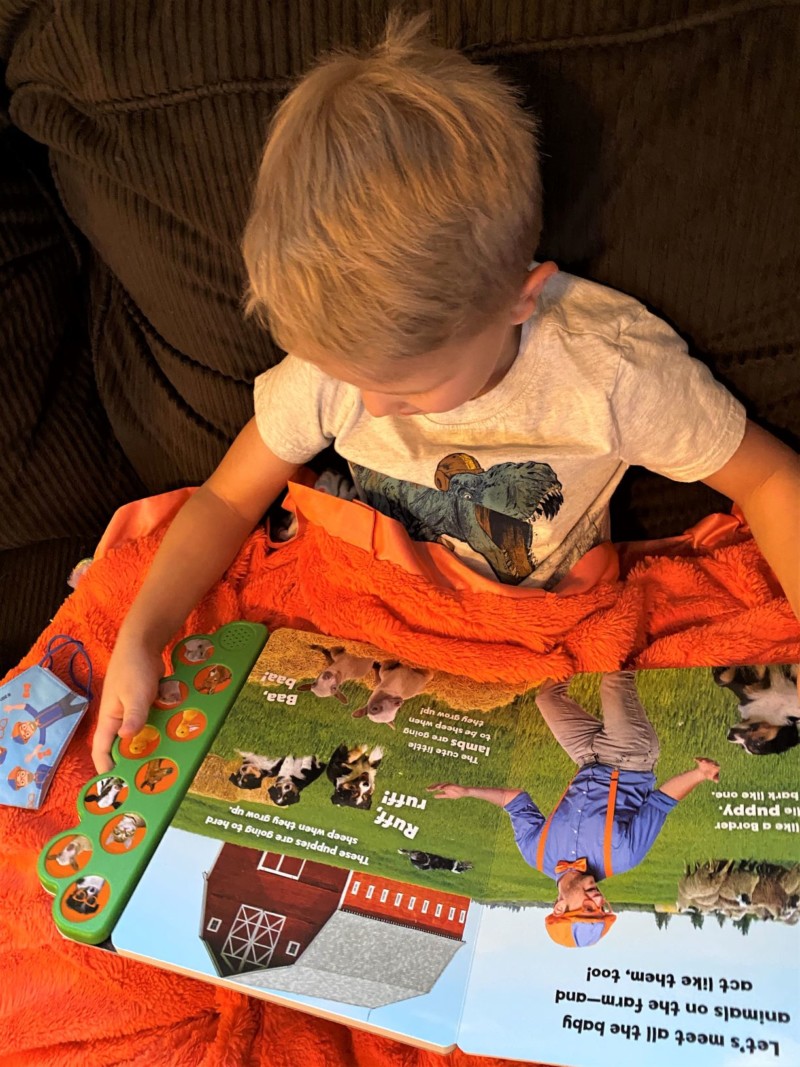 The final Blippi book we received is actually my son's favorite because it came with his very own Blippi mask. Blippi: Have a Happy Healthy Day promotes the importance of eating healthy, washing your hands many times during the day (and singing while you do it!), getting exercise, and coughing/sneezing into your arm. These are all important messages for our little ones! The little cloth children's face mask that comes with it is so cute and our son loves wearing it at the grocery store.
All of these books are available from Studio Fun International and are available on Amazon. Plus, there are many other fun titles that your kids will love!
Buy them: Amazon
Win: One lucky reader will win a copy of Blippi: Have a Happy Healthy Day! This is a US giveaway ending 5/11. Enter using the Giveaway Tools form below, and good luck!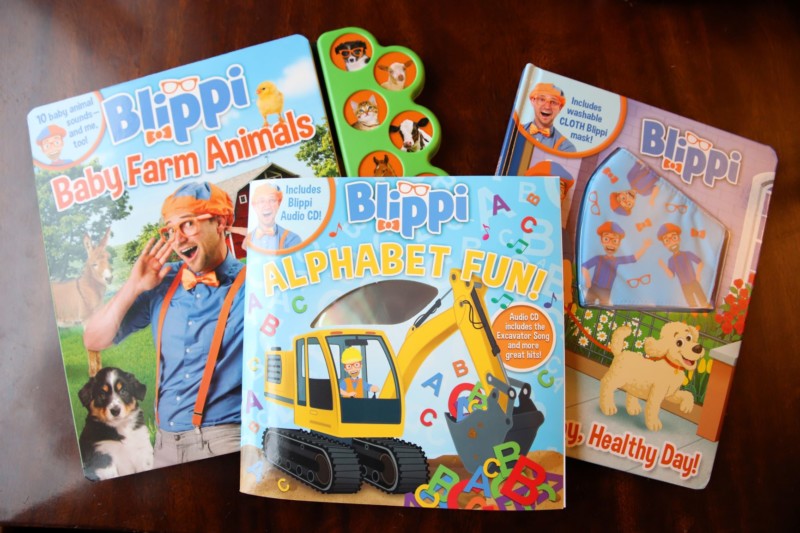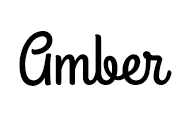 This post currently has 2 responses.