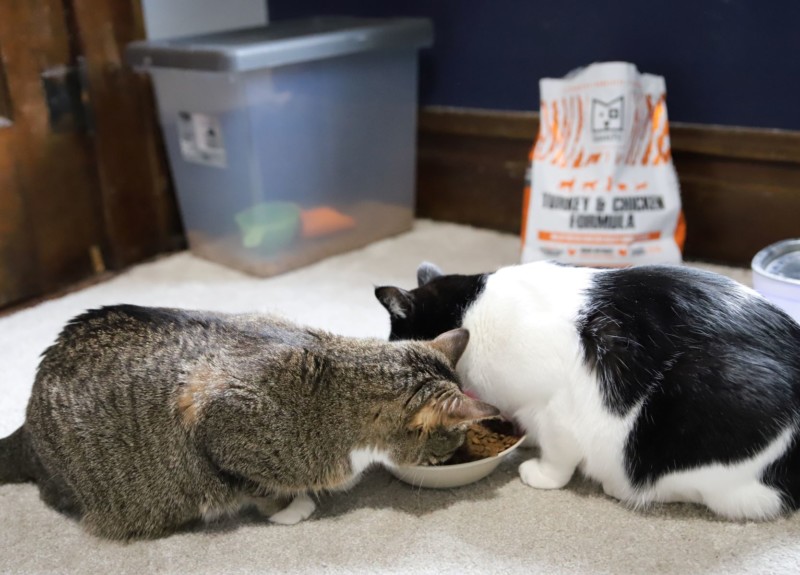 Thanks to SquarePet for sending me this bag of food for our cats. As always, all opinions are my own.
We have three cats so finding a nutritious food that they all like and that also agrees with their bodies has been an adventure. Our oldest cat, Mittens, has recently been having major GI issues that we are finally getting through. We took him to the vet and everything (including bloodwork and x-rays) were normal so she thinks he just got majorly stressed when we babysat my sister's cat about a month ago. Apparently cats can get really stressed having other cats around – so no more cat-sitting for us! Now that his GI system is doing better, we started using SquarePet Turkey & Chicken Formula for Cats with great success.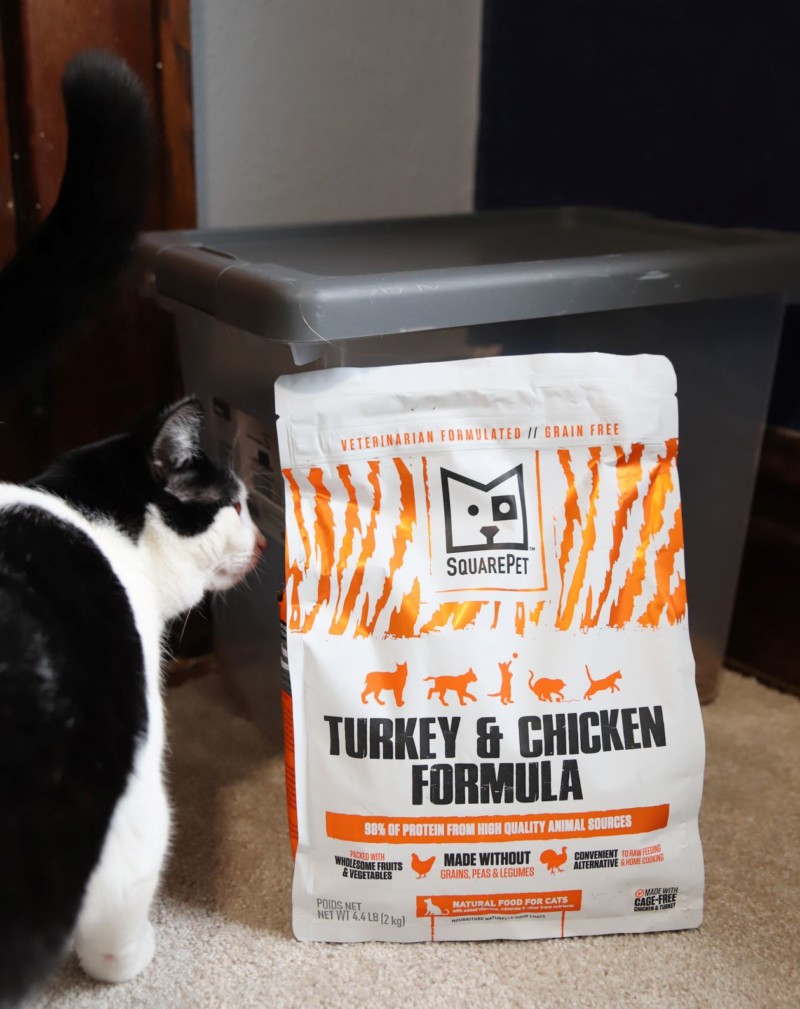 SquarePet Turkey + Chicken Formula for Cats
A couple years ago we looked into a raw food diet for our cats but it just wasn't feasible financially. When I heard that SquarePet mirrors the high-meat nutrition found in raw diets but in a convenient kibble form, I was intrigued! 98% of the protein in SquarePet kibble is from high-quality animal sources including cage free turkey, chicken, whole eggs and salmon. We had been using a "natural" indoor cat food before this but have had issues with a couple of our cats just gorging themselves. Because that food wasn't super high in protein, all it did was made them fat. I learned that high protein promotes strong muscles and a lean & toned body condition. So our goal is to tone them up while still providing them with highly nutritious and filling meals.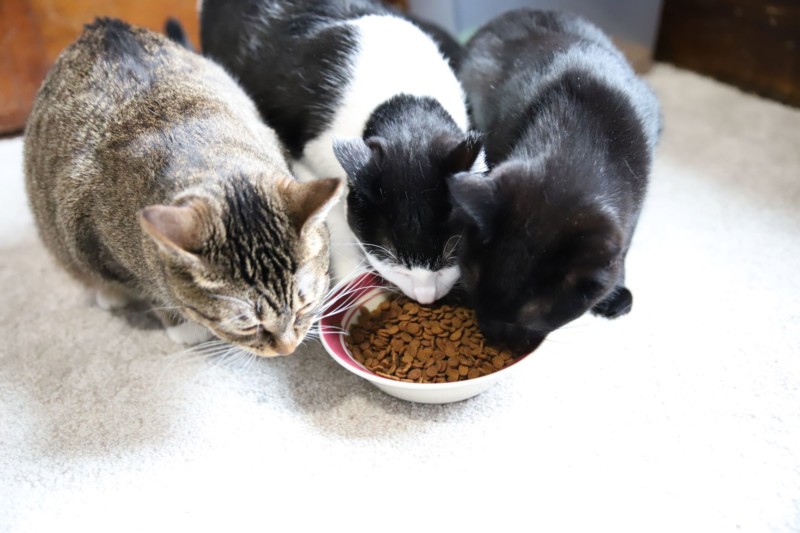 As you can see, all three of them definitely enjoy this new food! We've been using it for a couple weeks now and they're still excited when I fill their food dishes each morning. I learned that high protein promotes strong muscles and a lean & toned body condition. On top of protein, SquarePet kibble is filled with with phytonutrient-dense fruits and vegetables plus vitamins C & E to support immune health.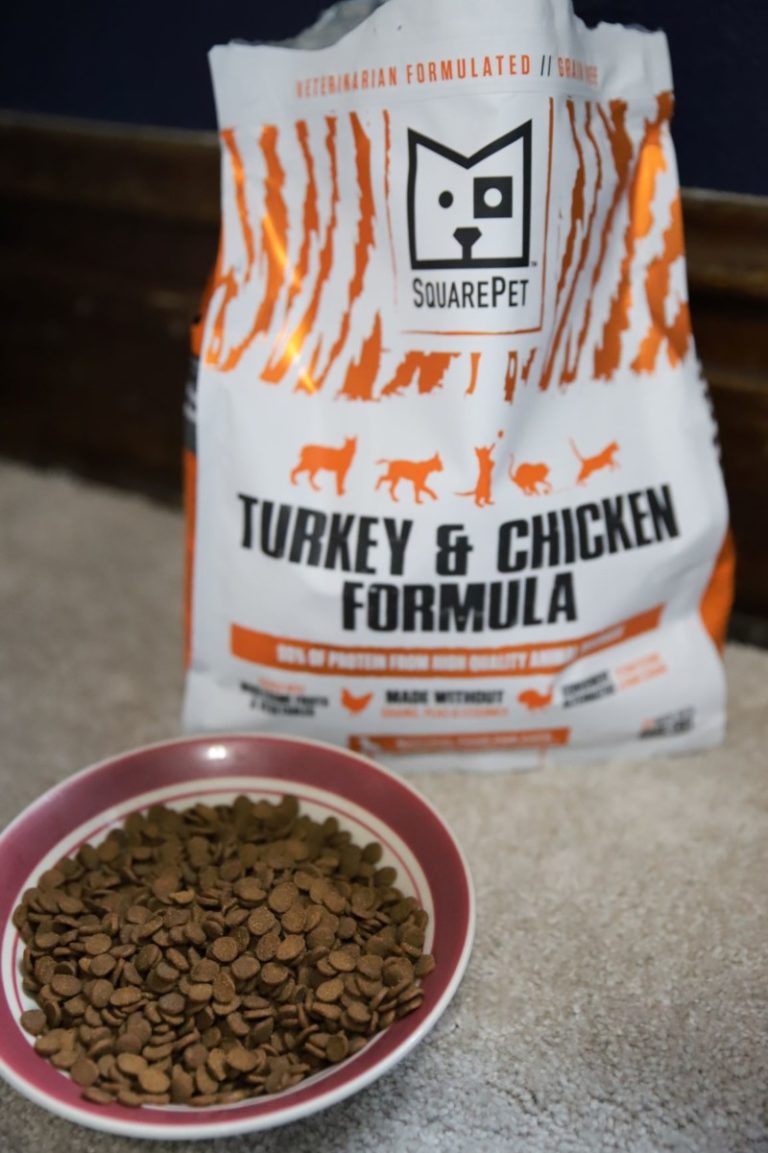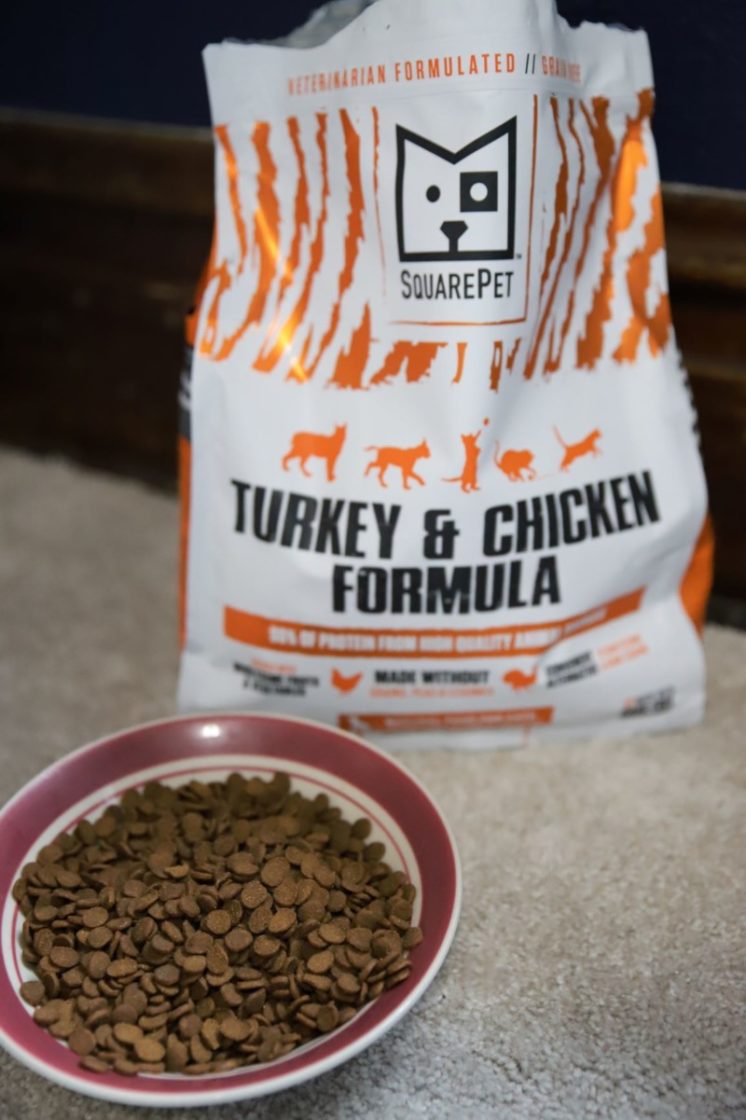 I also appreciate that the cat food is low in carbohydrates. That means it's made without peas, legumes, lentils, potatoes, grains, or other fillers. It's also balanced for all life stages so it's appropriate for both kittens and adult cats. Our cats can be pretty picky with the taste of food, and I'm pleased to say they all like this SquarePet kibble!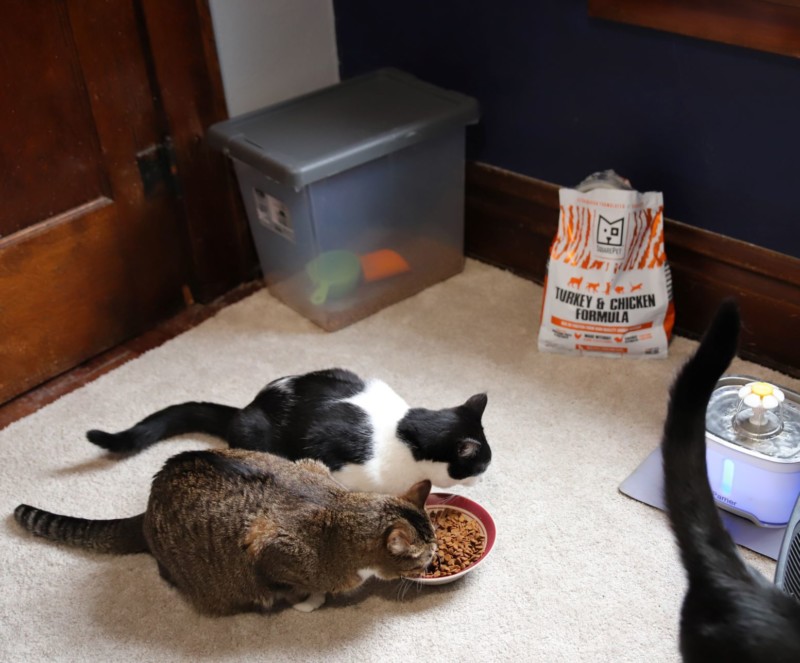 If you're looking for a highly nutritious food for your cats without the cost of a raw food diet, make sure you check out SquarePet. They also have food for dogs!
Buy it: SquarePet
Win it: Win a bag of SquarePet Turkey + Chicken Formula for cats! This is a US giveaway ending 4/21. Enter using the Giveaway Tools form below, and good luck!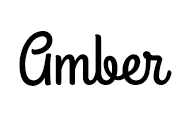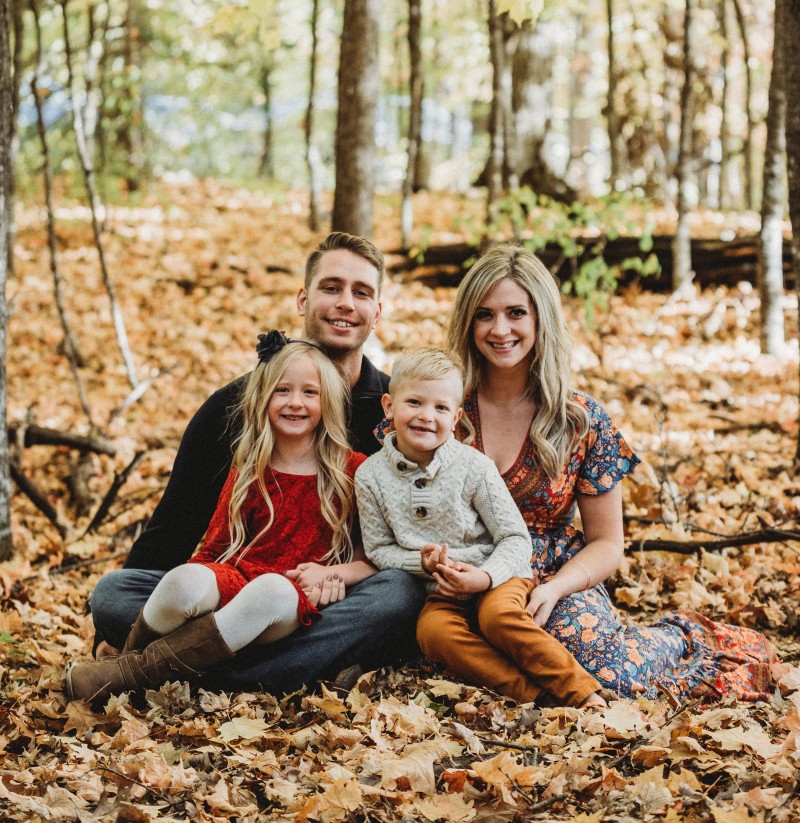 Hi there! I'm Amber, a 34 year old wife and mom of two from central Minnesota. I love to be outside with my family anywhere the weather is warm (which means I spend half the year freezing). We're a homeschooling family that loves to travel as often as possible! When I have a spare free moment, I love to read, take photos, and scrapbook. I'm interested in anything that makes life more fun; I also love socializing and sharing about my favorite products!
This post currently has 8 responses.