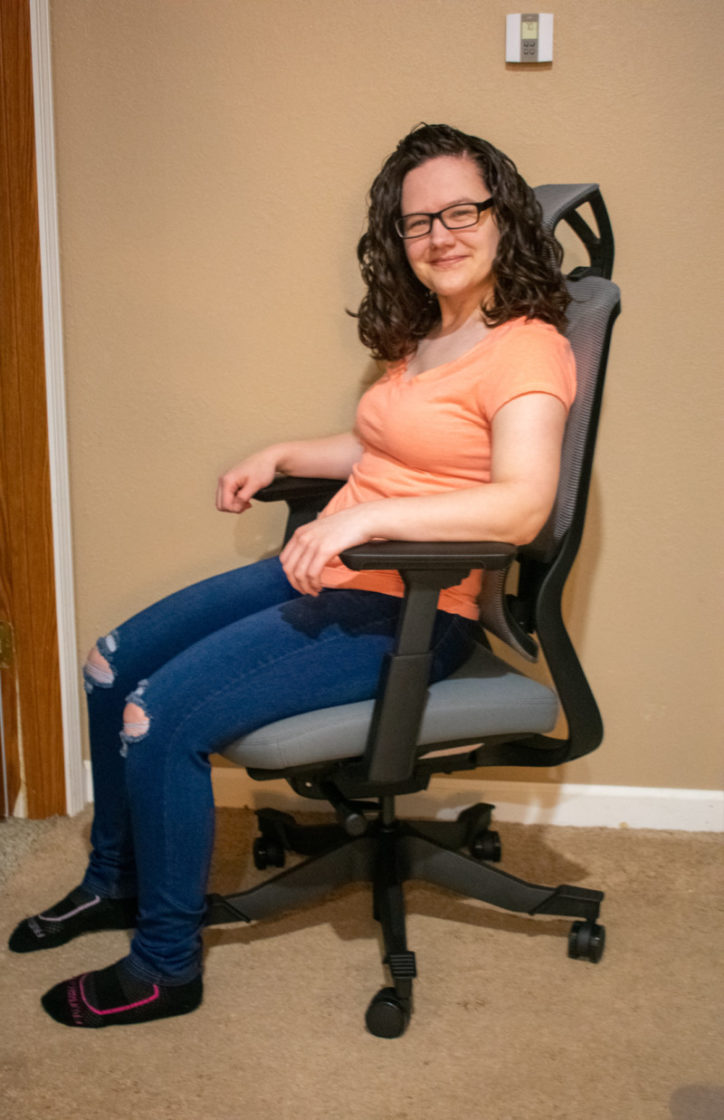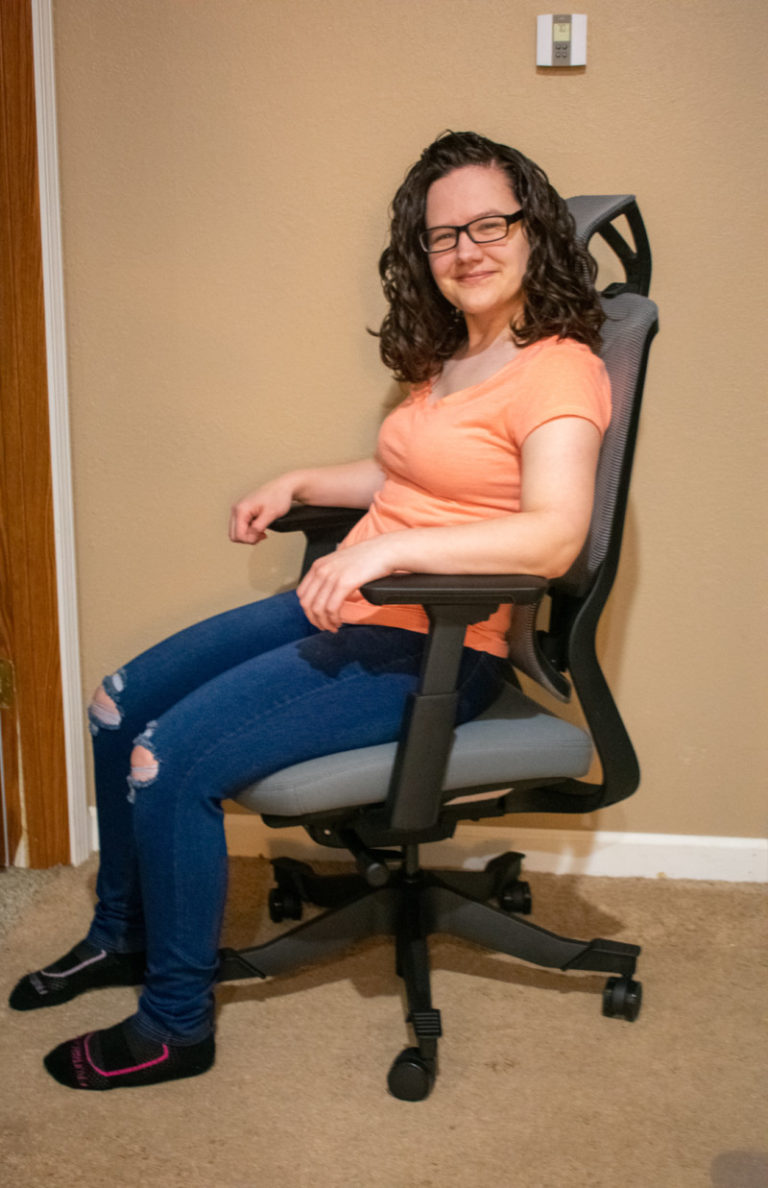 I was sent a Flexispot office chair to review. All opinions are my own.
About 13 months ago, my boyfriend Ryan started working from home because of the pandemic. He thought having a specific work space may help him to be more productive while working from home. We bought him a desk and an office chair so he could have his own work space right here at home.
About 2 months in, the chair we got stopped offering any meaningful back support. As soon as you tried to lean against the back, the back of the chair would just fall further backwards rather than supporting you! He dealt with this for a few months but it was causing him discomfort while working, so we bought another chair. We thought maybe the first one was just a bad brand even though it had good reviews on Amazon. The second chair was a bit heavier and felt a bit more sturdy at first, but it had the exact same problem after even less time – about 3 weeks in, the back stopped offering any support. This chair also had good Amazon reviews. So, I personally have just come to the conclusion that the gaming-style chairs that look cool are just not well made.
Ryan has also struggles with some tingling and numbness in his hand and wrist. We've been trying to work on getting him an ergonomic setup. We thought the biggest help would be getting a higher quality office style chair. We turned to Flexispot!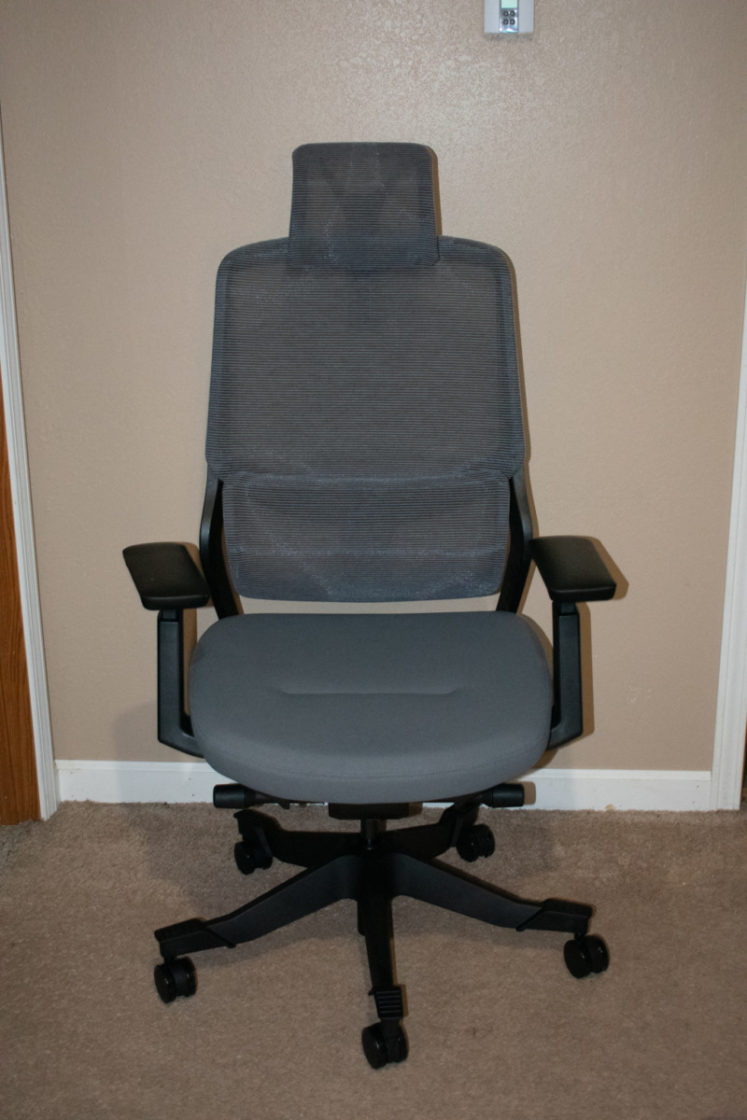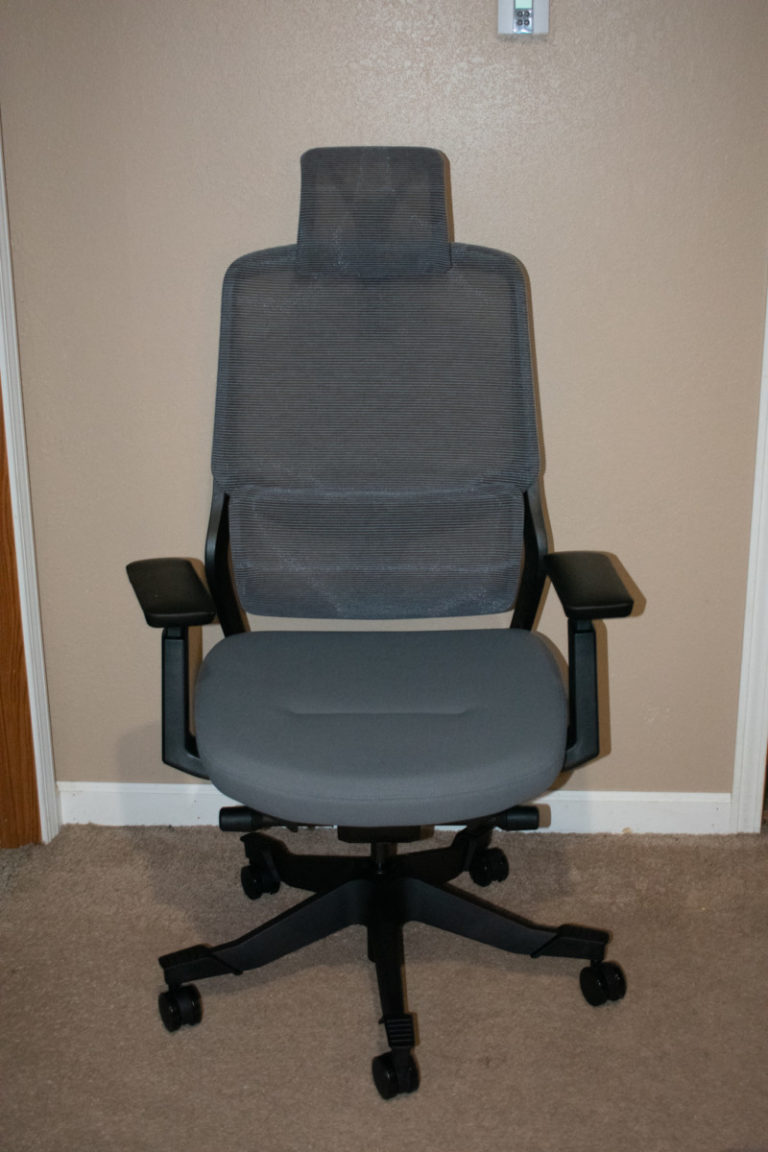 Flexispot Soutien Ergonomic Office Chair
This chair retails for $269.99, making it more expensive than the other chairs we had purchased. However, I have come to learn that with gaming or office chairs, you get what you pay for!
The Soutien offers a #3D lumbar support system which can tilt 135 degrees. It also has 4D adjustable armrests.
The lumbar support system is something that was a new experience for us, but chairs with lumbar support are often recommended by ergonomists. It has 3 height adjustments and has a gentle rebound system. What this basically means is you can adjust the lumbar support so that it suits your body best in terms of height, and it has a bit of a spring-like system to it, so you can lean against it and it will move somewhat, it's not entirely fixed/firm, but it remains supportive rather than just moving out of the way.
The 4D adjustable armrests means these are adjustable in 4 different directions! You can adjust the height of the armrests, the angle (how much they 'point in' vs out), as well as how far forward vs back they are placed.
The whole back of the seat (lumbar portion, main back portion and headrest) are all made out of premium fleece mesh. It's firm yet soft, somehow! I was a bit worried prior to arrival that this would feel like an extremely hard chair (like a metal back chair) or that it would be too mesh-like and would be weak. It's neither! It feels strong while having a fabric-like feel that is very breathable due to being well ventilated.
The backrest can tilt 45 degrees so you can recline. There is an adjustment on a level under the chair that lets you lock the chair in an upright position for when you want back support while seated upright, or unlocking it to let it recline when you push back.
You can adjust the depth of the seat to best suit your body type.
The gas lift has had over 1000 test cycles and is certified, so it is well made and durable.
Flexispot Soutien Ergonomic Office Chair Assembly
For context, I am not a DIY kinda person at all. My knowledge of building much of anything is pretty limited, though I've assembled random household furniture a handful of times in the past. I probably have less experience than the average person. I had a couple of hiccups while assembling this chair, but quickly overcame both of them. I literally always have some sort of moment of confusion or struggle when assembling anything. I don't at all mean to suggest this chair was hard to assemble, as it wasn't. Still, I thought I'd share in case anyone finds this review while struggling with the same assembly trouble I had.
The instructions say to simply push the wheels into place on the base of the chair. This seems simple enough, there are obvious holes where you place the wheels. Some of the wheels popped right in, others didn't seem to want to "fit". I tried different angles, I tried pushing harder, some just didn't want to go – and then suddenly they went in with ease. I still don't know exactly what I was doing wrong or what caused this. I had 3 wheels go in effortlessly, and two took multiple tries.Anyway, if you experience this, I'd set the wheel and base down, maybe try a new wheel in a different spot, etc. They do go easily once they go so don't push super hard. If it's not going in, just try again.
The other thing I found confusing was assembling the headrest. The headrest comes with the screws already in the headrest, you have to unscrew them, which then allows you to lower a piece of plastic, that allows you to fit the headrest over the back of the chair, then you re-tighten the screws to secure it into place. I just didn't understand at first that I had to unscrew anything! So once I realized that, it was an easy step.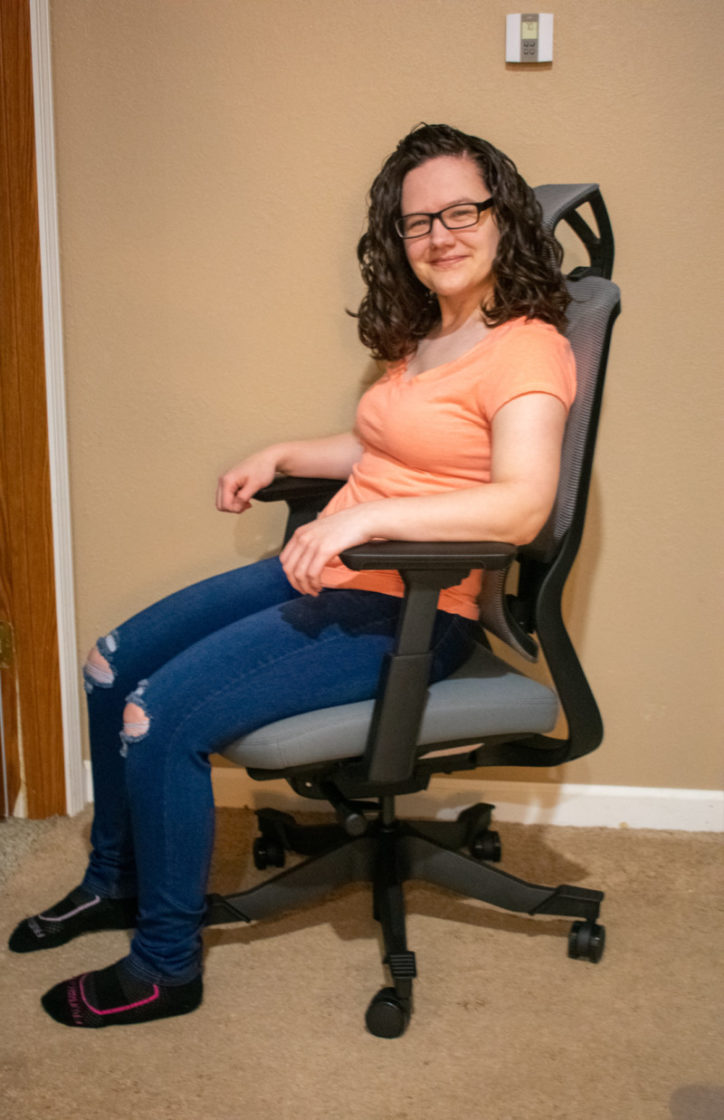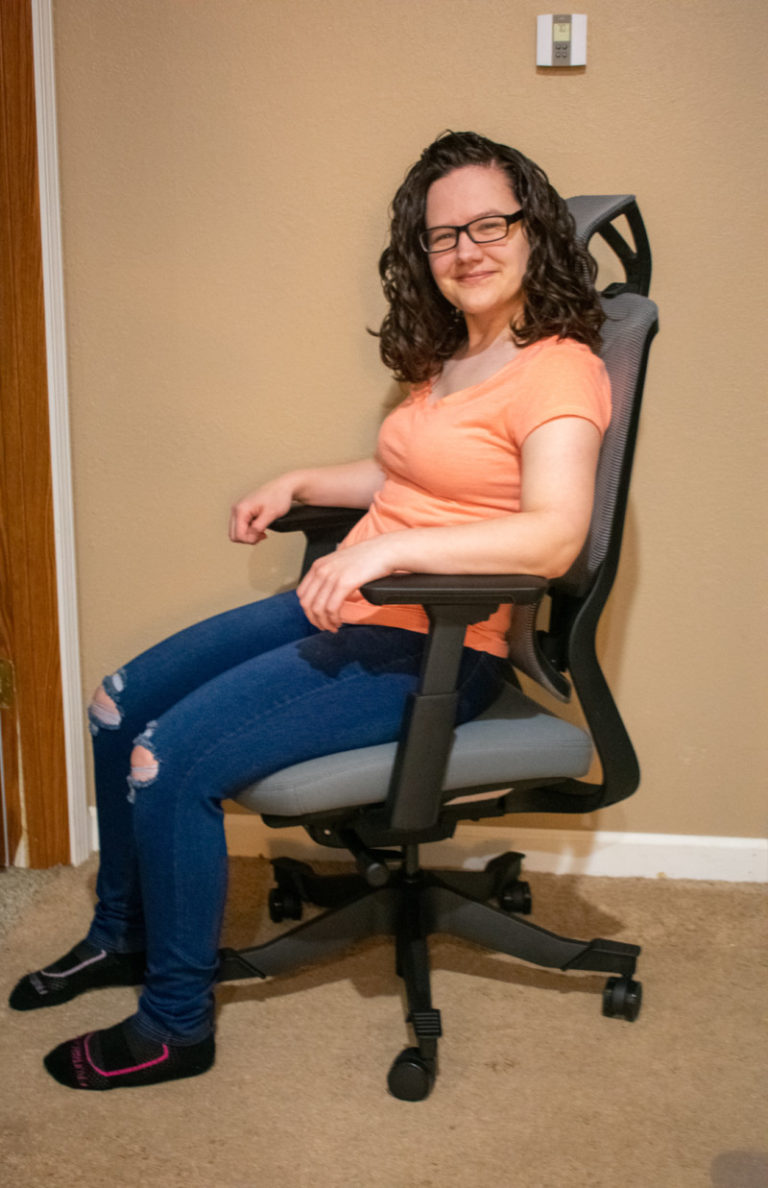 Flexispot Soutien Ergonomic Office Chair Review
What stands out to me most about this Flexispot chair is how it is clearly well made. I would absolutely recommend this chair to anyone over the $90-$160 range gaming type chairs. Some of the ways that the Flexispot Soutien chair stands out to me as clearly higher quality include:
The seat of the Flexispot Soutien ergonomic office chair is thick and heavy. Very supportive cushion that I do not see going flat quickly.
It comes with quality tools. No 2-inch long hex key that makes your fingers hurt to try to twist. Instead it comes with a long hexkey with a full sized handle, and a regular screwdriver as well.
The lower base of the chair (the "spider legs" looking part that spraws out from the wheels?) is very heavy, sturdy made. The wheels themselves are more hefty and feel well-made also.
The metal piece of the chair that you attach under the seat, and then connect to the lower part of the chair) is extremely heavy and sturdy. As mentioned above, the gas lift is certified and well tested. This chair only claims to have about a 50-lb higher weight limit than most cheaper gaming chairs (299.2 on this, vs 250 on most gaming chairs) but there's no doubt in my mind that this chair will last longer and support bigger bodies without being damaged vs those other chairs.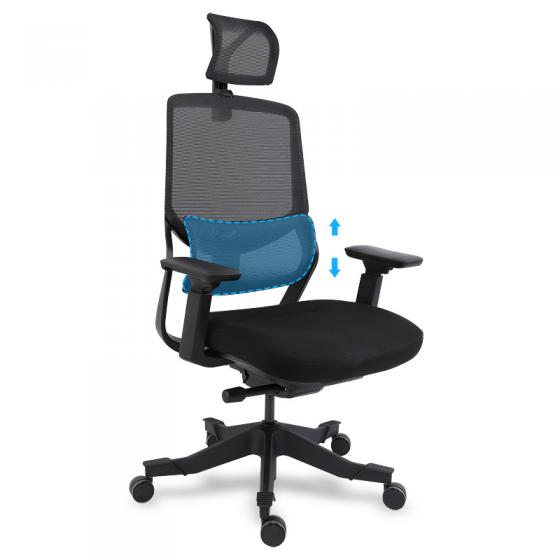 What is new to me about this chair? The lumbar support takes some getting used to, honestly. It feels a bit odd to have support specifically in the lower back region. I think most of us are used to chairs not touching our lower back much if at all depending on our body type/how curved our back is, etc. So it can feel a bit like something is "in the way" of your chair like there is a pillow or something behind you on the couch. However, I don't find it uncomfortable, it's just a sensation that I am not experienced with so it takes adjusting.
The headrest may be an adjustment for some as well. I am 5'1″ and generally don't like headrests because they tend to be not made at the right height for me. I am able to get a good fit with this one! Ryan is just shy of 5'11" and it is a good fit for him as well.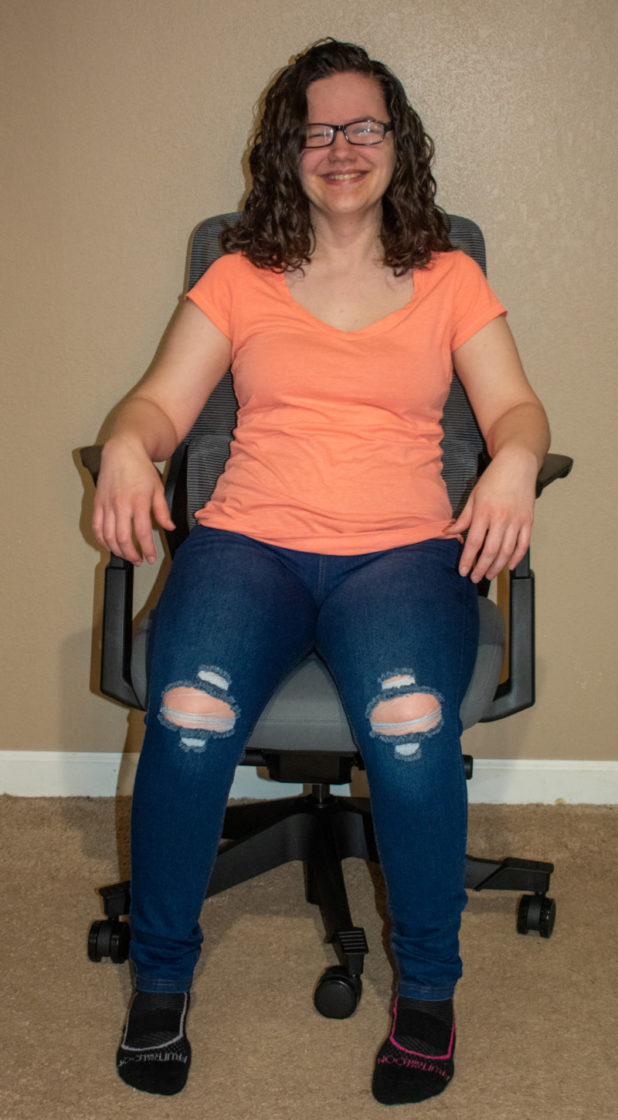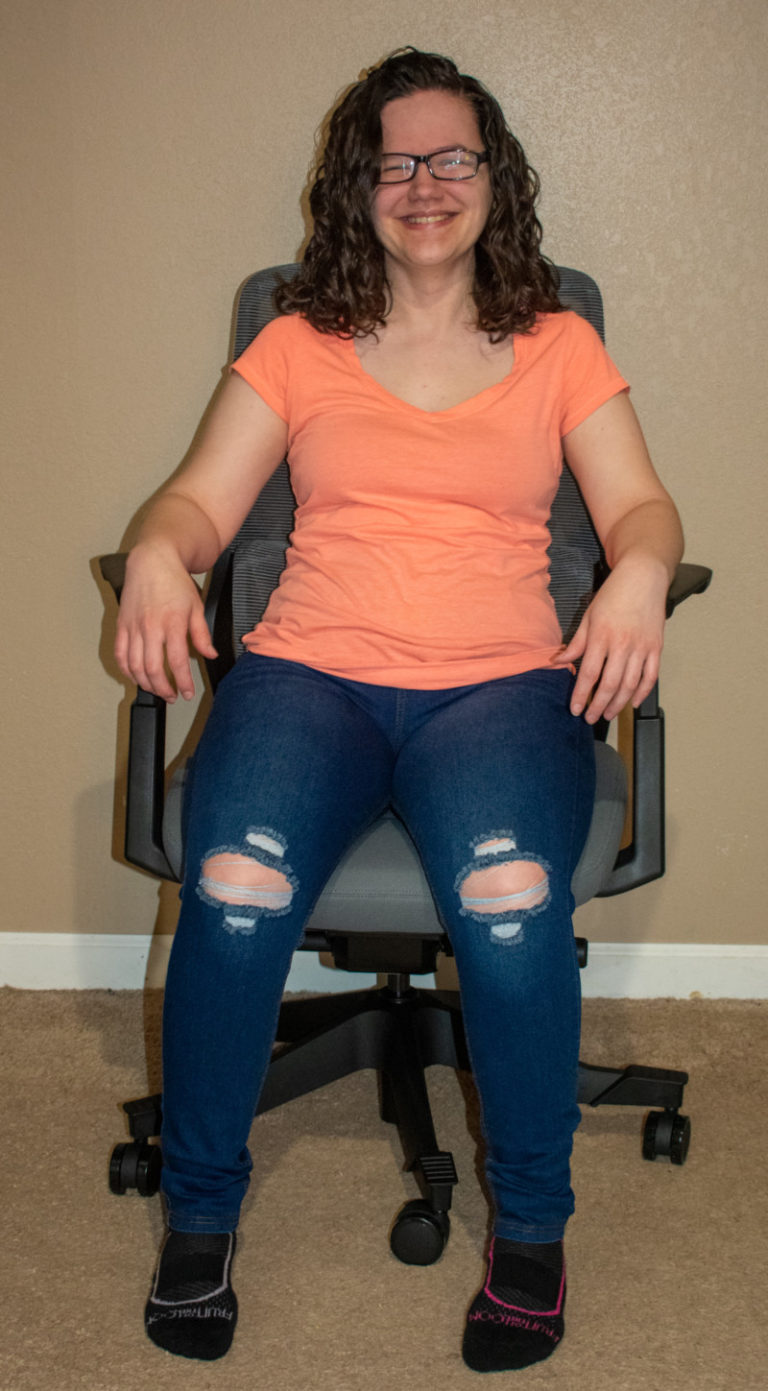 Forgive my goofy face – Ryan tends to get me laughing when he takes pictures of me!
Conclusion:
We've only been using this chair for a short time. The true test will be how it stands up overtime, I suppose. I see many signs (shared above) that lead me to believe this chair is just significantly better made that he chairs we have owned in the past. I expect it t hold up better as well.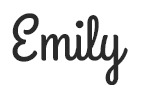 Hi there! I am Emily Evert, the owner of Emily Reviews. I am 28 and live in a small town in Michigan with my boyfriend Ryan and our two pugs. I have a large family and I adore my nieces and nephews. I love reading memoirs, and learning about child development and psychology. I love watching The Game of Thrones, Teen Mom, Sister Wives and Veep. I like listening to Jason Isbell, John Prine, and other alt-country or Americana music. I created Emily Reviews as a creative outlet to share my life and the products that I love with others.
This post currently has 4 responses.