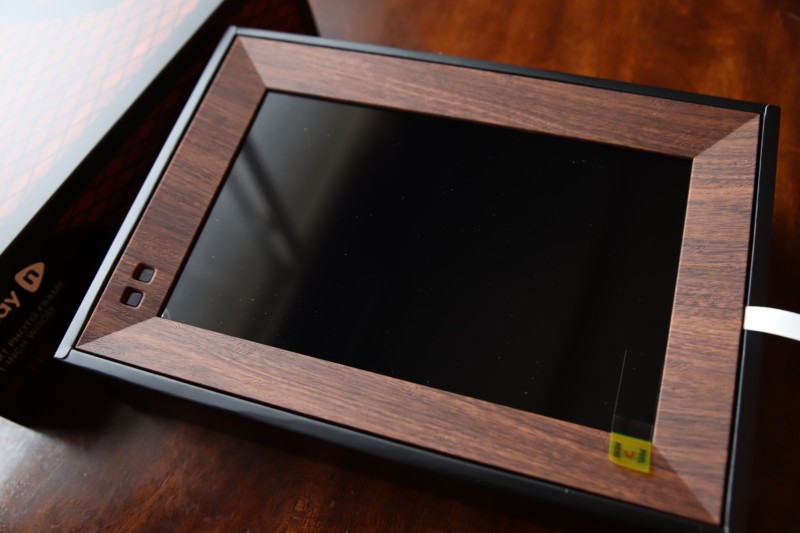 Thanks to Nixplay for sending me this amazing frame. As always, all opinions are my own.
I love pictures! I don't think that's a secret to anyone who knows me personally; I'm always taking photos or videos, editing, and sharing on social media (maybe more than I should, ha!). In our home, we have a few large pictures on the walls, as well as smaller frames. The smaller frames are mostly my souvenir from family trips, but they do only hold one photo and I'm not the best about printing new ones to display. This year I decided to treat myself with a Mother's Day gift from Nixplay!
Nixplay 10.1″ Wood Effect Smart Photo Frame
We live in an old farmhouse with dark wood trim, so the 10.1″ Wood Effect Smart Photo Frame is the perfect fit for our living room. This frame also comes in black as well as a variety of sizes depending on your preferences. As you probably figured out by the name, this Smart Photo Frame is digital which means it can hold 8GB of photos. That means I can upload all of our recent trip photos to this frame and they'll cycle through in a running slide show!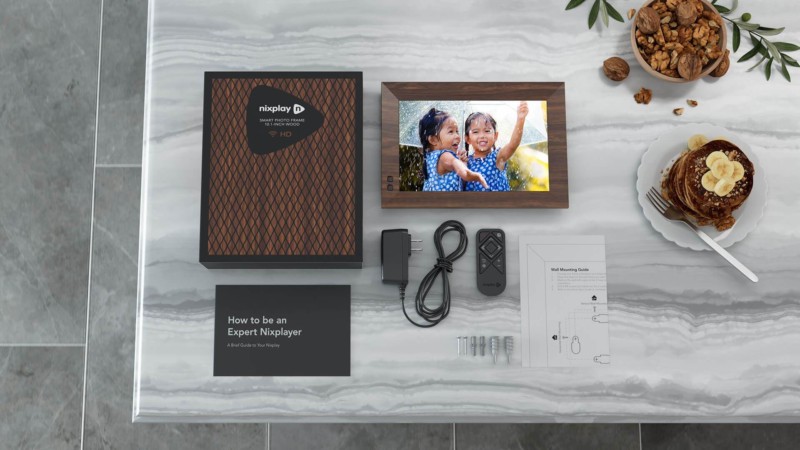 Nixplay frames come with a remote and can be wall mounted or placed on a shelf. Ours fits perfectly on our TV stand in a prominent location and people love to see all the photos when they visit, especially grandparents! These frames make fantastic gifts for parents or grandparents who don't necessarily want more "stuff" but want to feel connected to the family even when apart.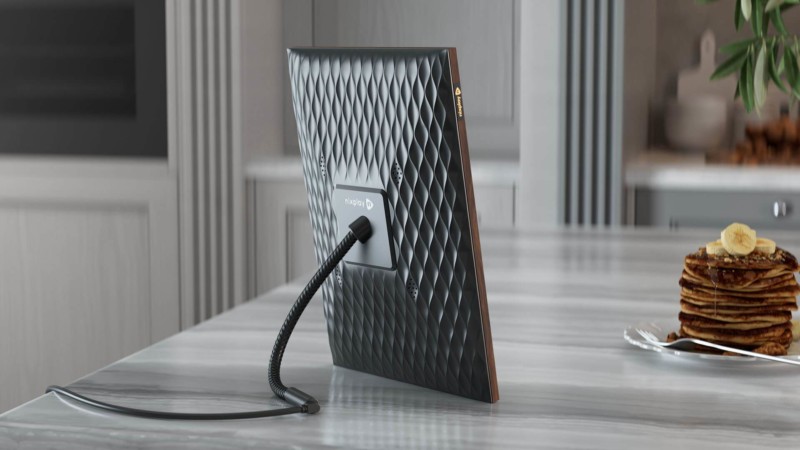 Nixplay makes it easy to add photos to the frame with their app! I can put new pictures on my frame anytime and from anywhere. That's another thing that makes this frame a great gift; you can add photos to another person's frame and if you subscribe to Nixplay Plus you also can link up to 10 frames and add one minute video clips!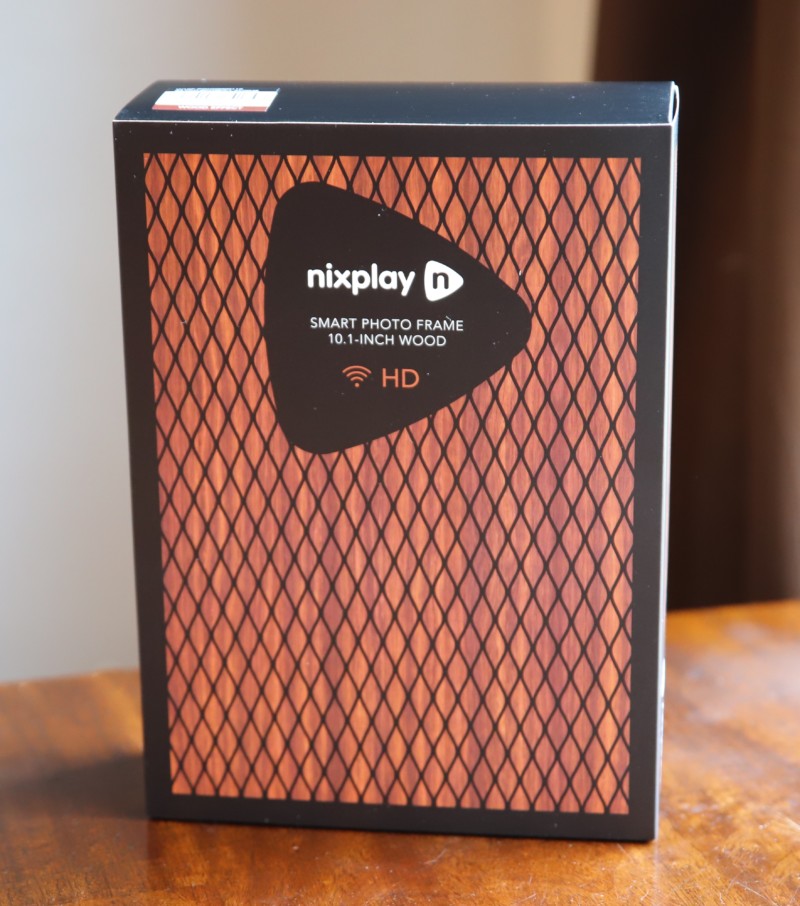 I absolutely love my new frame and I know the people who have received these digital frames from me really enjoy theirs as well. I look forward to adding other digital frames throughout our home! Nixplay digital photo frames are on sale through Mother's Day; you can save up to $160!
Buy it: Nixplay
Win it: One lucky reader will take home a Nixplay 10.1″ Smart Photo Frame! This is a US giveaway ending 5/17. Enter using the Giveaway Tools form below, and good luck!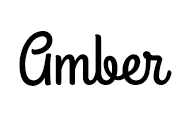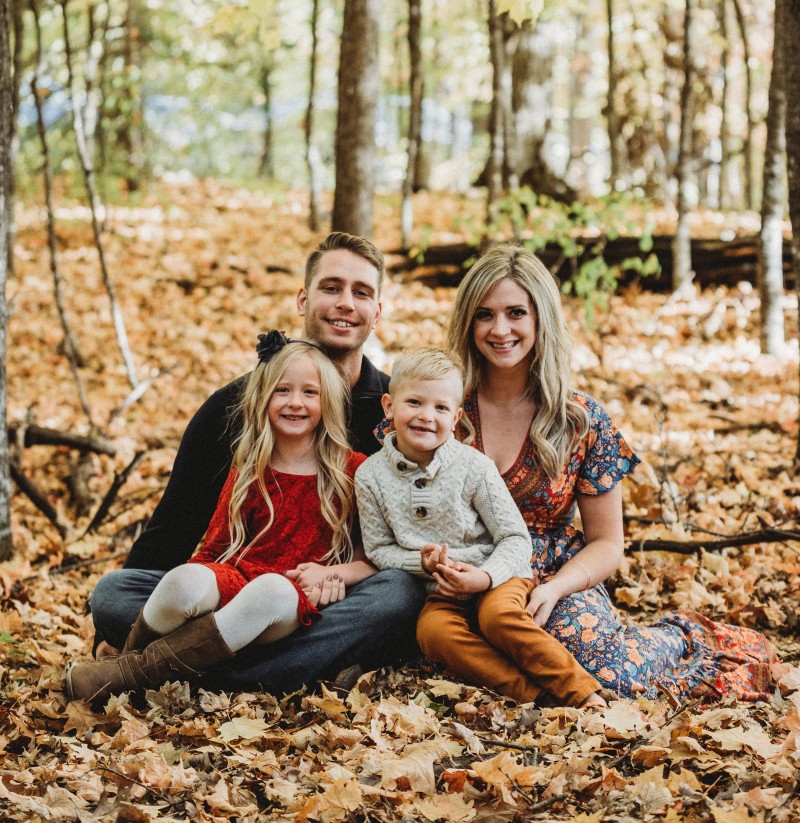 Hi there! I'm Amber, a 32 year old wife and mom of two from central Minnesota. I love to travel and to be outside with my kids anywhere the weather is warm! When I have a spare free moment, I love to read and scrapbook as well as binge-watch Netflix long after the kids are asleep. I drink too much Caribou Coffee and have a real sweet tooth but also try very hard to consume organic foods and use eco-friendly, fair trade products as much as possible. I also love socializing and sharing about my favorite products!
This post currently has 4 responses.