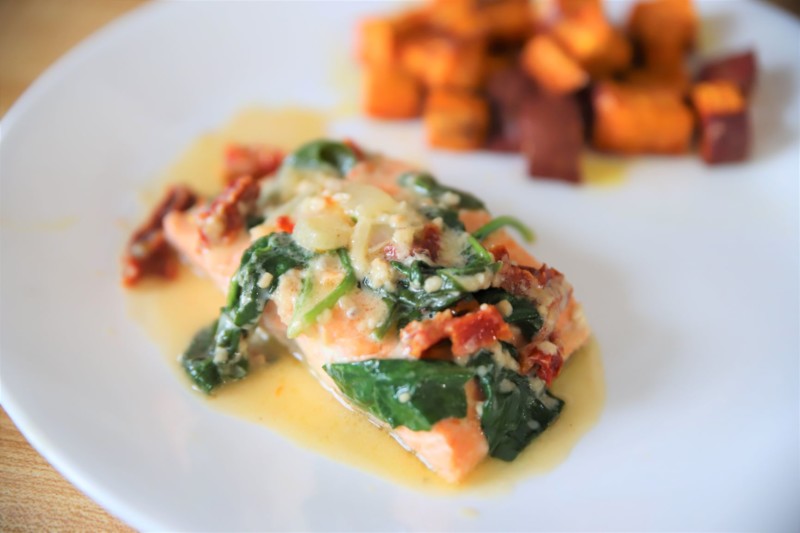 It's summer which means it's time for some fresh salmon recipes! Recently I made a Tuscan sundried tomato salmon recipe and it was so good that I had to share.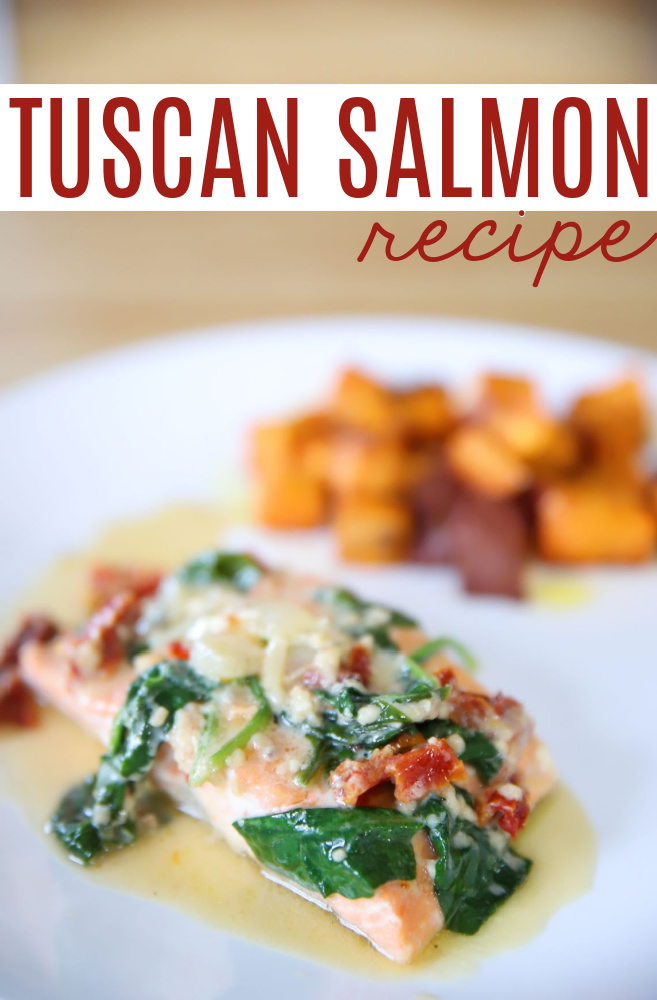 Tuscan Salmon Recipe
Our kids love salmon so we try to eat it at least once a week. Wild caught salmon is full of vitamins and nutrients and it tastes great, too! This recipe incorporates a variety of savory flavors and is a way for me to get our kids to eat spinach willingly which is just a bonus! You start by patting the salmon dry and seasoning it with salt and pepper. Then cook it on medium heat for about five minutes per side or until it's cooked to your liking.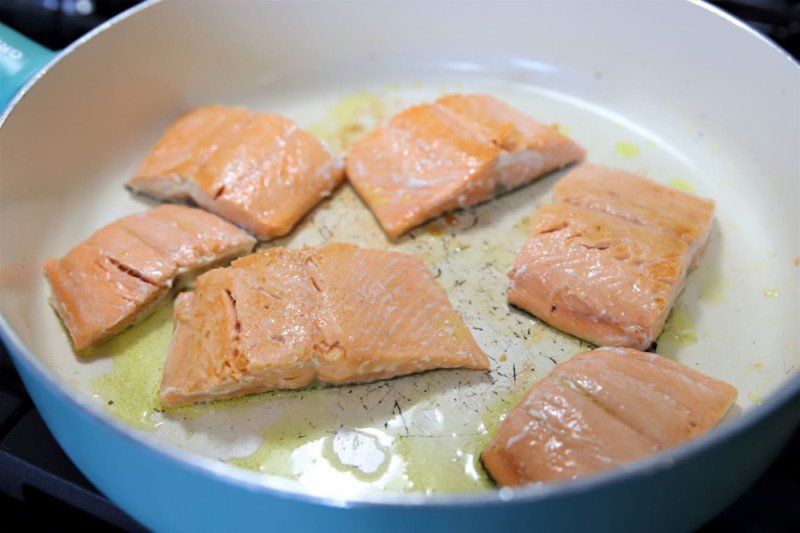 You remove the salmon from the pan once they're cooked to start working on the sauce. First, melt the butter in the remaining salmon juices and add the garlic and onion to the pan. You'll fry those until they're fragrant and then add the sun-dried tomatoes to the pan. Fry those for an additional 1-2 minutes and then add the broth until the sauce reduces slightly.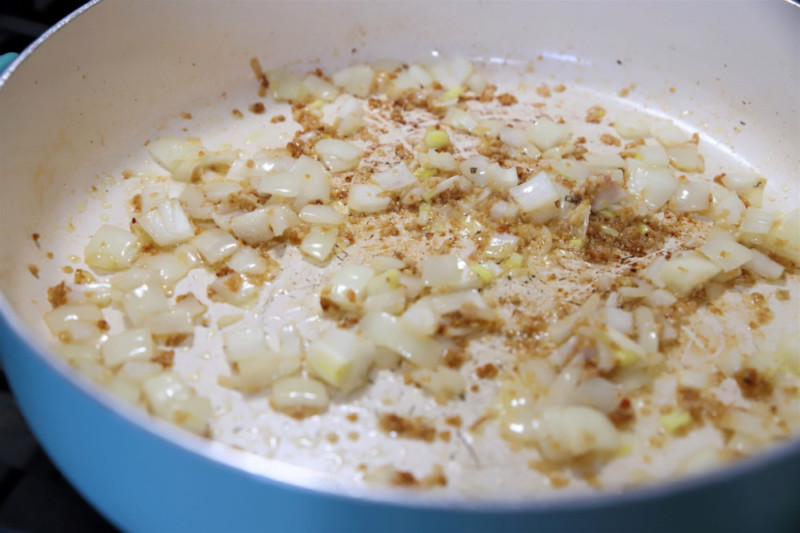 Then reduce the heat to low and add the half and half, bringing it to a simmer. I stir quite a bit during this part so it doesn't burn to the bottom. You can season the sauce with more salt and pepper if you want at this time, though I usually wait until the dish is done to let people add the amount they prefer.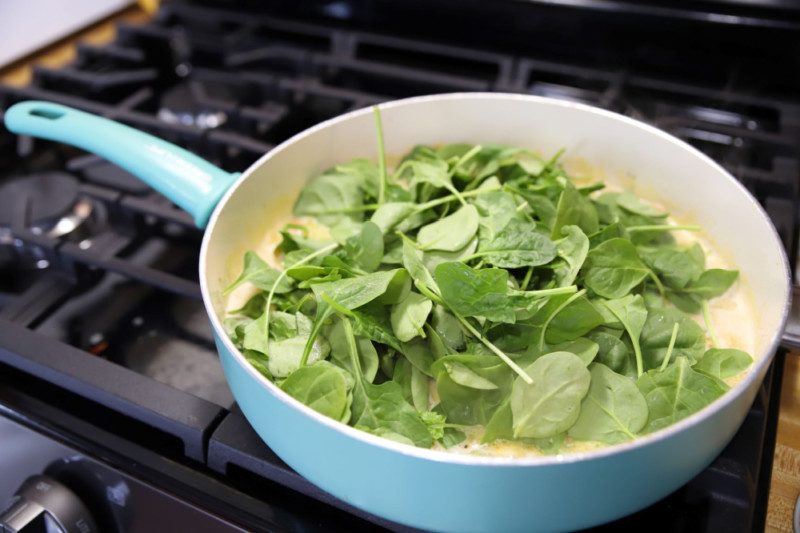 At this point, add the spinach and allow it to wilt. Then add the parmesan cheese and keep stirring until it's all melted and incorporated. Then, add the salmon back to the pan and cover it with the sauce.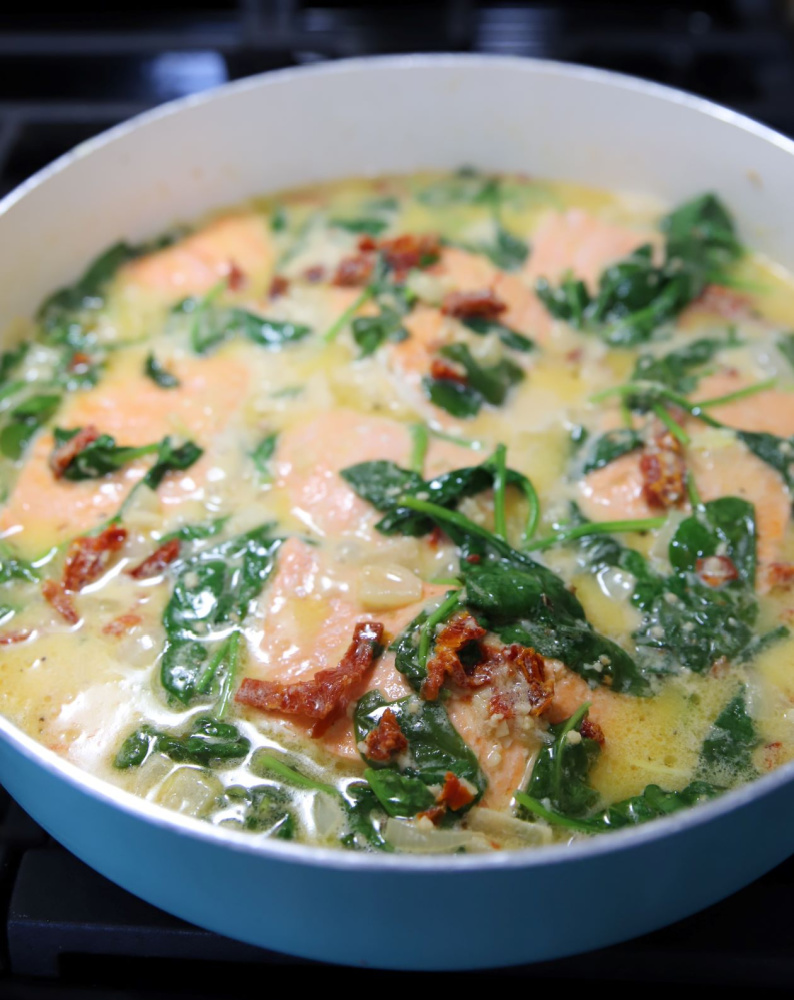 You can choose to serve the salmon over quinoa, a bed of rice, or steamed vegetables! We actually like to eat it alone but have roasted sweet potatoes as a side. They're a nice contrast to the savory salmon recipe and our kids absolutely love them. This is a great dish when you have company over, or just for something different on a weeknight!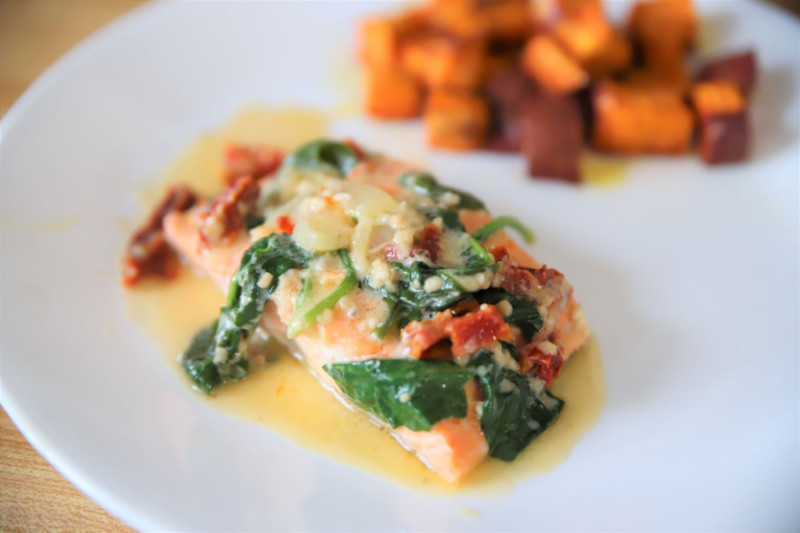 Check out the full recipe here:

For sustainable wild salmon, check out
my recent post
about Sitka Salmon Shares!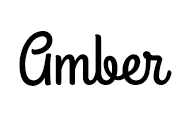 This post currently has 6 responses.