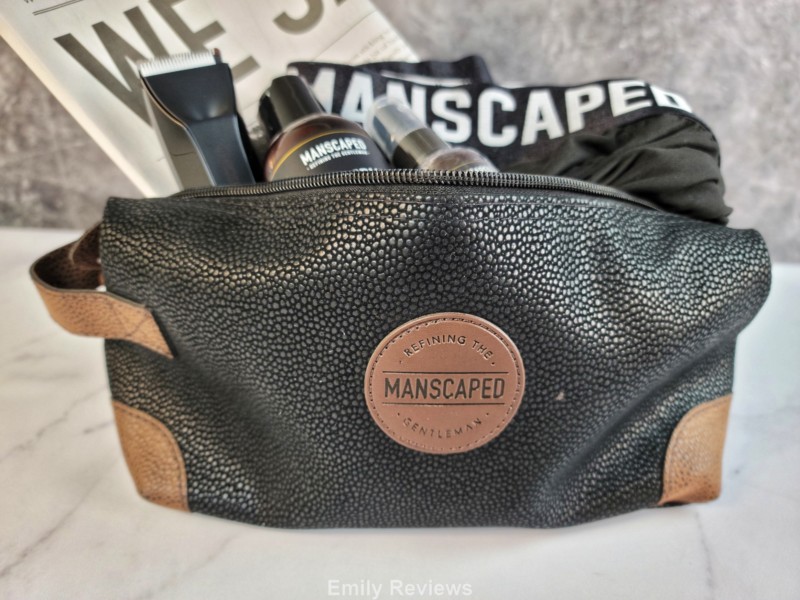 Thank you to Manscaped for providing me with products to facilitate my blog review. All opinions are 100% my own.
Last Christmas, I featured Manscaped men's hygiene products and grooming tools in our Holiday Gift Guide. When I was presented with the opportunity, I really wasn't sure what my husband would think of them. In the 20+ years my husband and I had been together, I had never seen him use anything other than bar soap, cheap razors, and shampoo for grooming. I honestly had no idea if he would like or use any of the items from Manscaped. I decided to go ahead and get them for him and hope he liked them. I watched my husband unwrapped the Manscaped package on Christmas morning. He took the time to look at each product and read about them. He also immediately put them away in our bathroom (that was a sure sign he liked them.) He later told me that the Manscaped gift was one of his favorite. He said he had never tried anything like that was looking forward to using them. Over the last seven months, he has used his Manscaped products daily and has asked for more!
Manscaped Men's Luxury Hygiene Products & Grooming Tools Review
Today I get to share with you, another set of goodies from Manscaped! For my review, I received the Perfect Package 4.0, Refined Cologne Eau De Toilette, Performance Boxer Briefs, and a package of refill blades for The Plow 2.0 Double-Edged Safety Razor.

The Perfect Package 4.0 includes The Lawn Mower 4.0, Crop Preserver, Crop Reviver, Magic Mats, The Shed, and Performance Boxer Briefs.
The Lawn Mower 4.0 is a waterproof electric trimmer featuring SkinSafe™ technology. It has a li-ion rechargeable battery, wireless charging system, and travel lock. The Lawn Mower 4.0 is designed for groin and body grooming.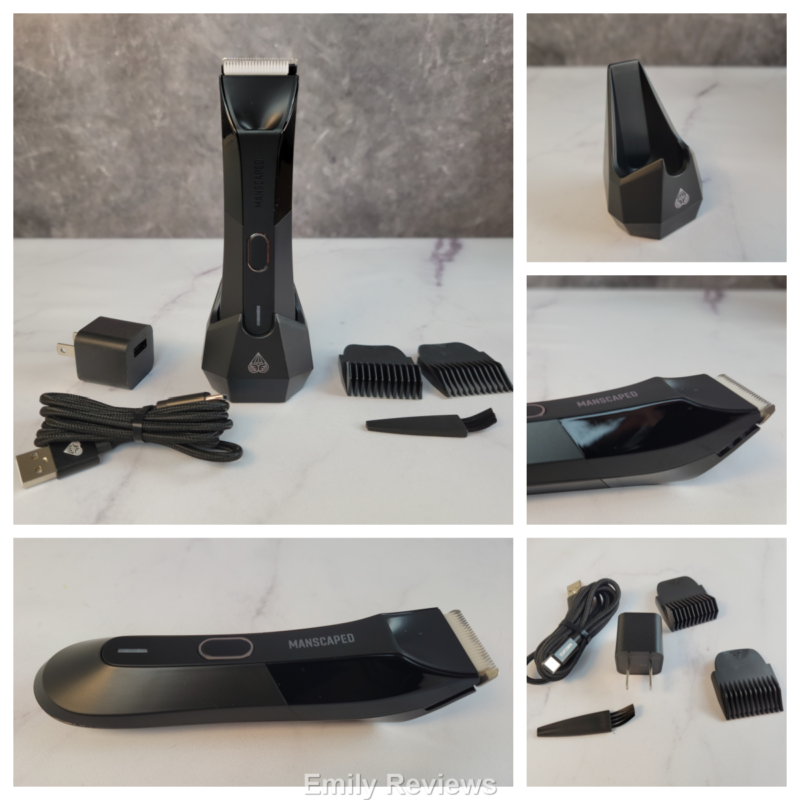 Crop Preserver is an anti-chafing ball deodorant and moisturizer. It is a quick-absorbing, lotion that dries clear. Crop Preserver is formulated with natural moisturizers and antioxidants.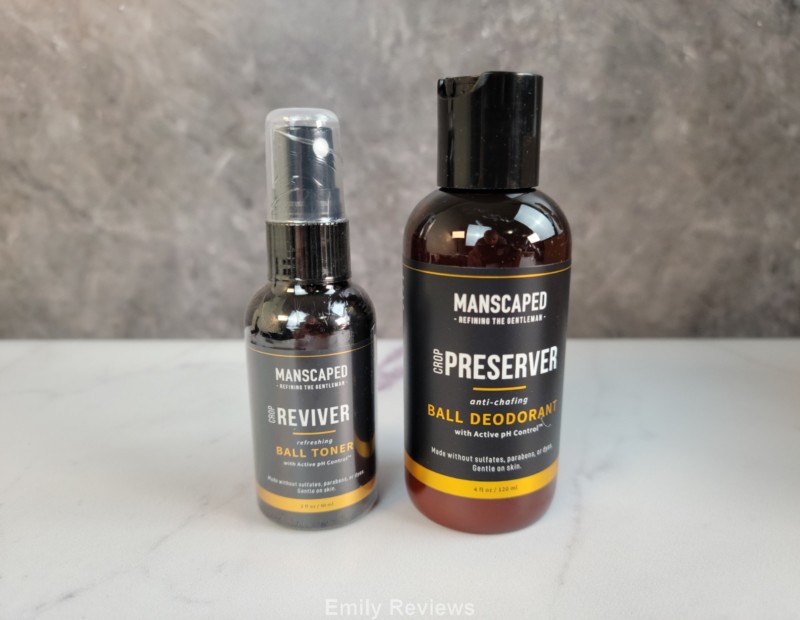 Crop Reviver is a ball spray toner. It is made with soothing aloe and witch hazel extracts. Crop Reviver was created to help keep your high-friction areas cool, calm, and protected after shaving.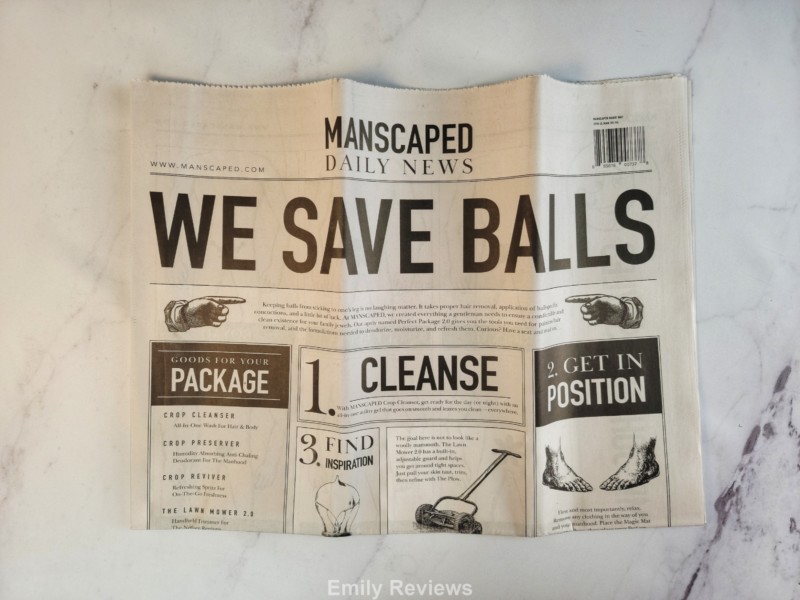 Magic Mats are disposable shaving mats. Let's admit it, shaving can be messy! Help keep things tidy by shaving over a Magic Mat. When you are done, simply fold up the mat and the mess and toss. Easy peasy!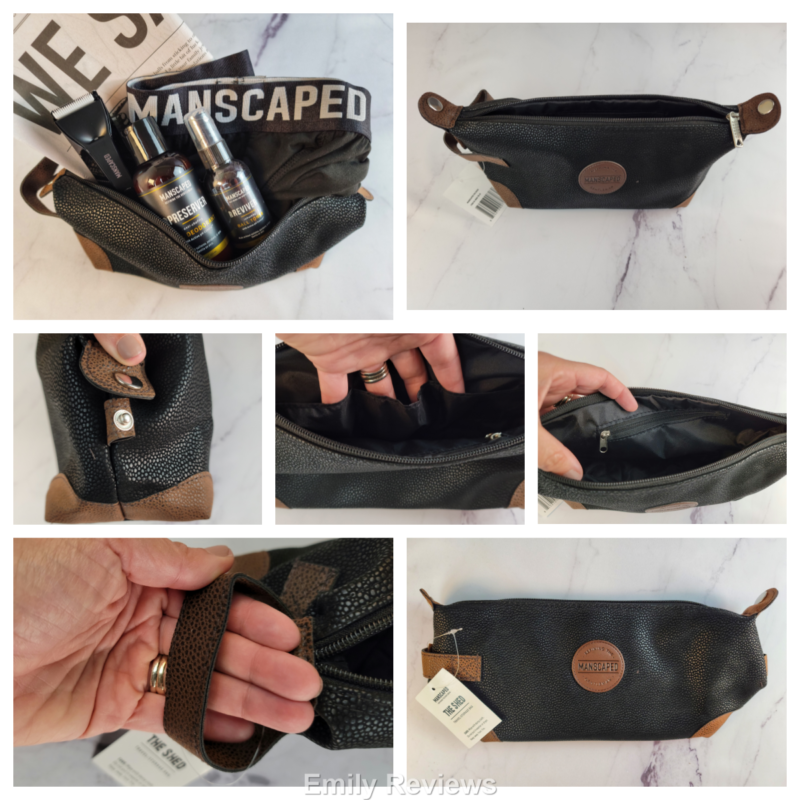 The Shed is an attractive, convenient travel and storage bag. It is compact in size, measuring at 22.85cm x 10.15cm x 15.20cm. It is water-resistant, has a lined interior, grab-and-go handle, and secure zippered closure.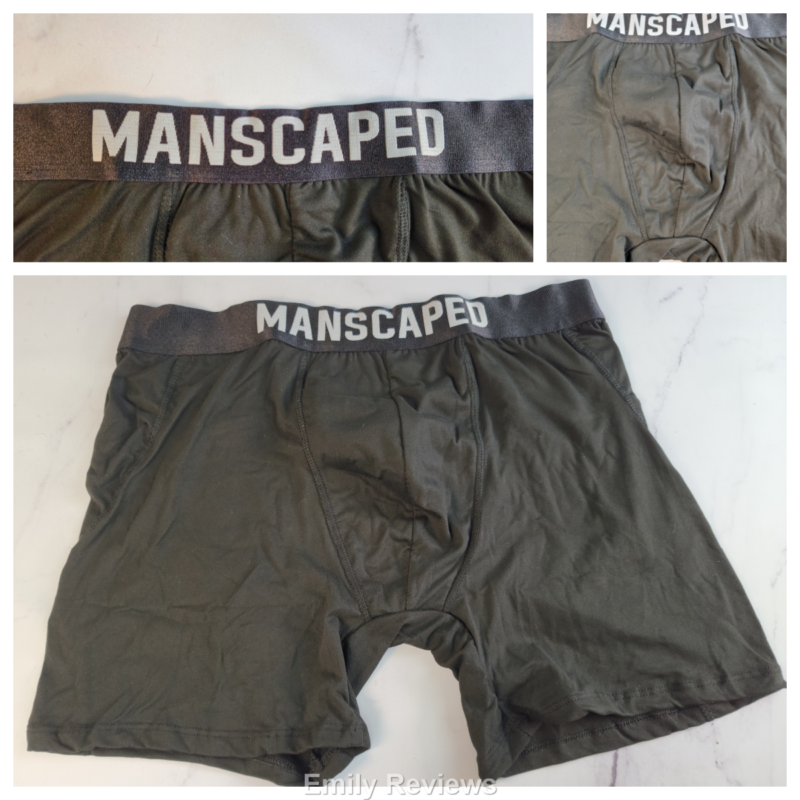 The Performance Boxer Briefs were designed to reduce the risk of chafing. They are made with micro-fiber blend material that helps keep high friction areas cool. The briefs have a no-roll waistband and a pouch rather than a flap. Performance Boxer Briefs are available in standard US sizes S-3XL, single or three-packs. According to my husband, these are the most comfortable underwear he has ever had!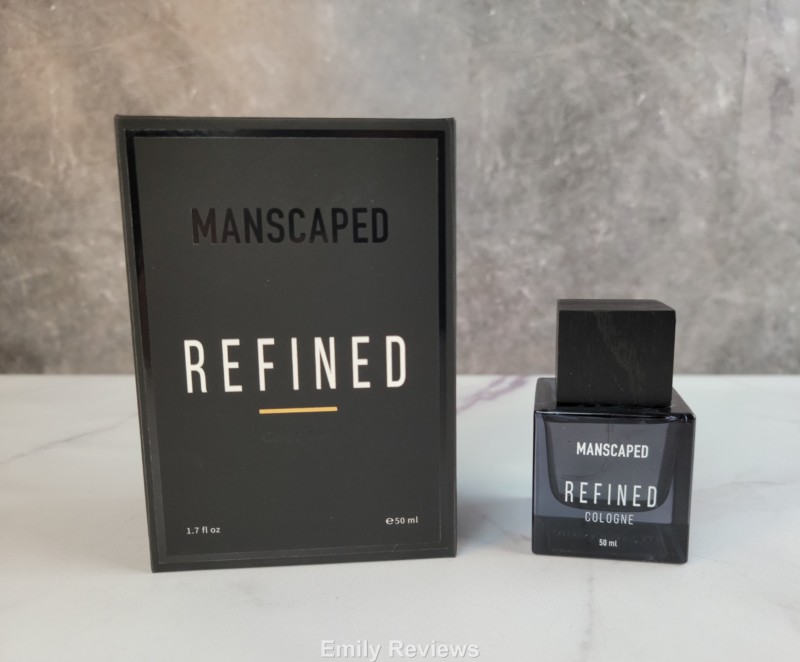 Refined Cologne Eau De Toilette
This cologne has a clean fresh, masculine scent. Manscaped describes it as having a light citrus note along with a gentle touch of sambac jasmine and stronger notes of vetiver and light woods. I would describe it as woodsy with a light citrus spice.
My husband doesn't wear cologne on a daily basis. He usually saves it for when we go somewhere together on the weekends. The Refined Cologne smells nice on him. It is masculine without being overpowering.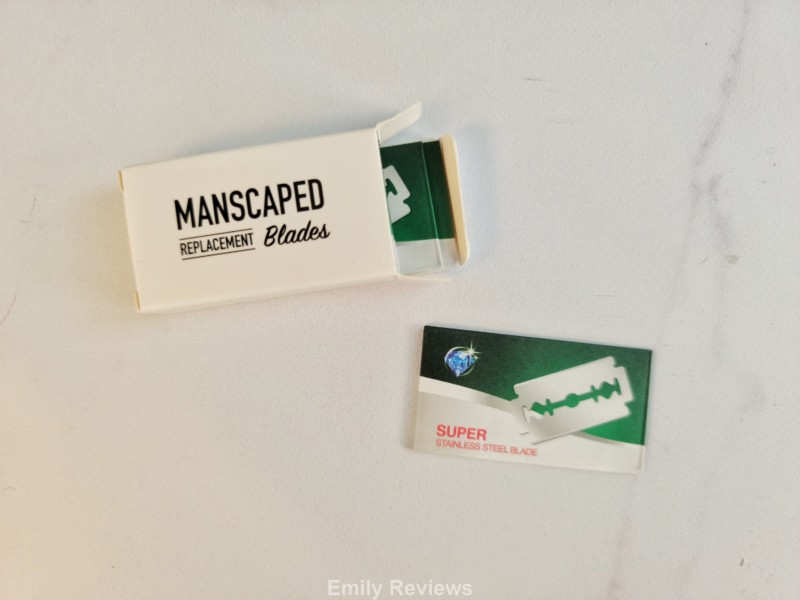 The Plow 2.0 Single Blade Double-Edge Safety Razor
The Plow 2.0 provides a skin-close shave every time. The razor is rust-resistant, has a brass handle and zinc alloy head. The single blade is sharp on both sides allowing users to flip over the razer to have a fresh new, sharp edge. The Plow 2.0 was designed to help reduce ingrown hairs and razor burn.
My husband uses The Plow 2.0 almost daily. He said it does a nice job and is comfortable to use. He is on his second batch of blade refill so that says a lot.
Manscaped knows how busy you are. In addition to being able to order products and needed, they also offer subscriptions. Many of their products can be delivered to you automatically every month, two months, three months, or six months. See specific products for options available.
If you are new to Manscaped products or in general are new to men's hygiene products and grooming tools, the Perfect Package 4.0 is a great set to start with! He will have everything he needs to groom from head to toes.
Buy It: Please visit the Manscaped website to see the great selection of products they offer and convenient shopping locations.
Connect: Don't forget to follow Manscaped on Facebook, Twitter, and Instagram for the latest product announcements and special offers.
WIN IT: One winner will receive a Perfect Package 4.0 Men's Hygiene Kit from Manscaped. This is a US giveaway. It is scheduled to end on 8/10/2021. Good luck!


Hello, my name is Laurie. I have been married to my husband for 14 years. We have two young daughters, ages 11 and 13 years old. My family and I live in Oregon so that means we are just minutes from the beach, mountains, and desert.  We love it here and try to spend as much time outdoors playing as we can. When we aren't outside playing, I enjoy reading, gardening, refinishing furniture, and other crafts.
This post currently has 9 responses.