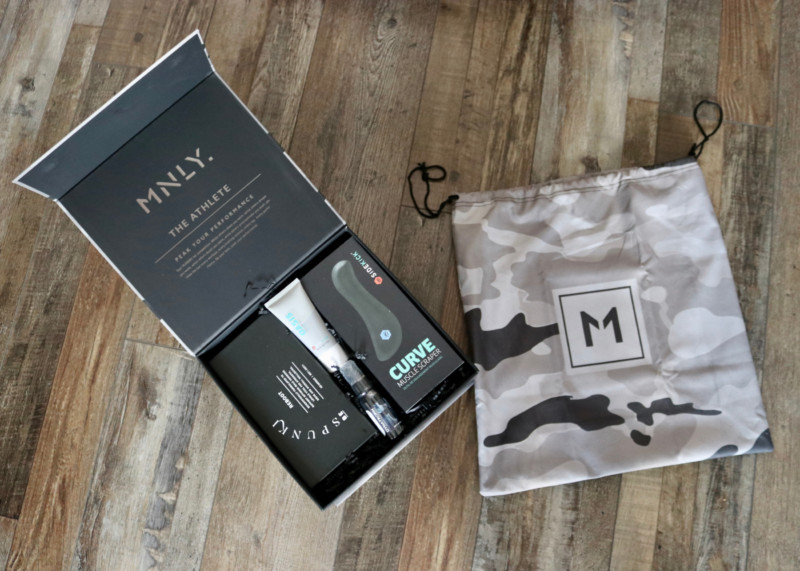 Thank you to MNLY Box for sending The Athlete Box for my husband in exchange for our honest opinion in this review. There are affiliate links in this post.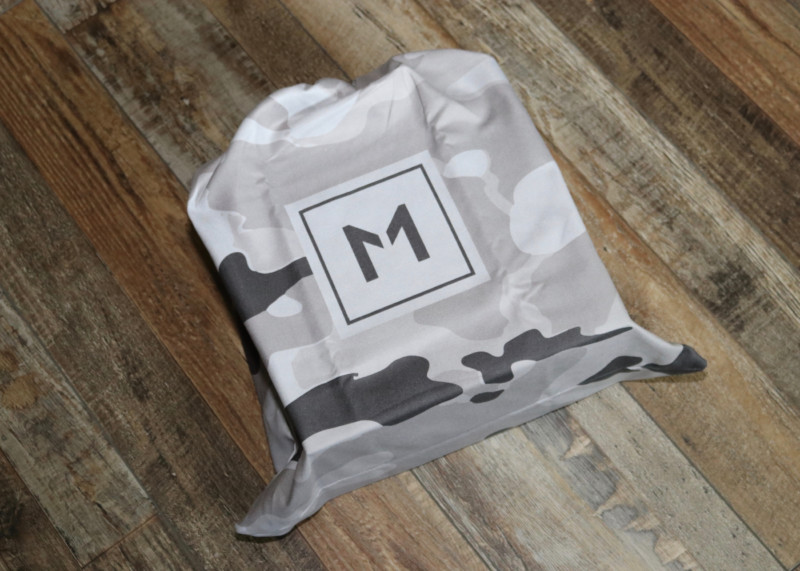 What is MNLY Box? "The Ultimate Subscription Box For The Ultimate Life"
My husband has recently taken up running again. He finished his first 5K a few weeks ago and took third in his age group – I was so proud of him! Recently I was able to partner with MNLY Box. My husband was able to take the MNLY quiz and got the Athlete Box. He received multiple items to help with his workouts. Keep reading to find out more about MNLY Box and what my husband received!
How Does MNLY Box Work?
Just Four Simple Steps:
Take The Quiz – Take the MNLY quiz and find the subscription plan that is best for you.
Select Your Box – Confirm the box, products and subscription plan for you.
Submit Order Or Subscribe – Provide payment information and submit your order with MNLY.
Get MNLY – Receive your quarterly MNLY box with custom tools for your success.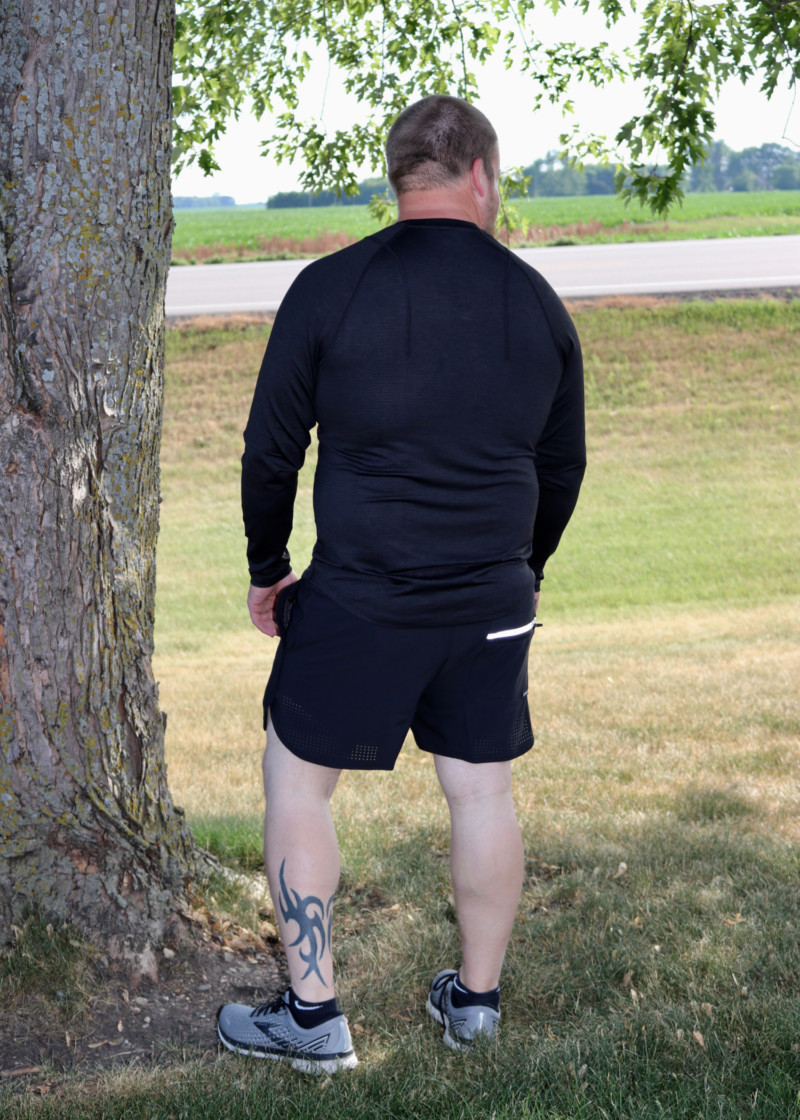 What are the MNLY Box choices?
The CEO – "You're the captain of the ship. Your ambitions drive your work ethic. With every day, comes new challenges, in and out of the board room. But you rise to those challenges, by overcoming adversity you will become the man you need to be to lead. Take this box and realize your true potential".
The Athlete – "You're hungry for competition. While others sleep you work, while others dream you work, while others doubt you work, while others procrastinate you push, you raise the bar every workout, every training session, every lap, every performance. Be your best, peak your performance."
The Party Boy – "You chase adventure, excitement, and a hell of a good time. Days turn into nights and life's one big ride. You live solely for experience and the moments in life that we'll never forget, you're living your life on your terms. You're living your passion."
The Gentleman – "You are here for a reason. That reason is different for everyone, but you know exactly what yours means to you. You know who you are and what's important in life. Maybe you just realized it or maybe you've known it all along. Either way, you're in it and you're ready to do what it takes to fulfill your purpose."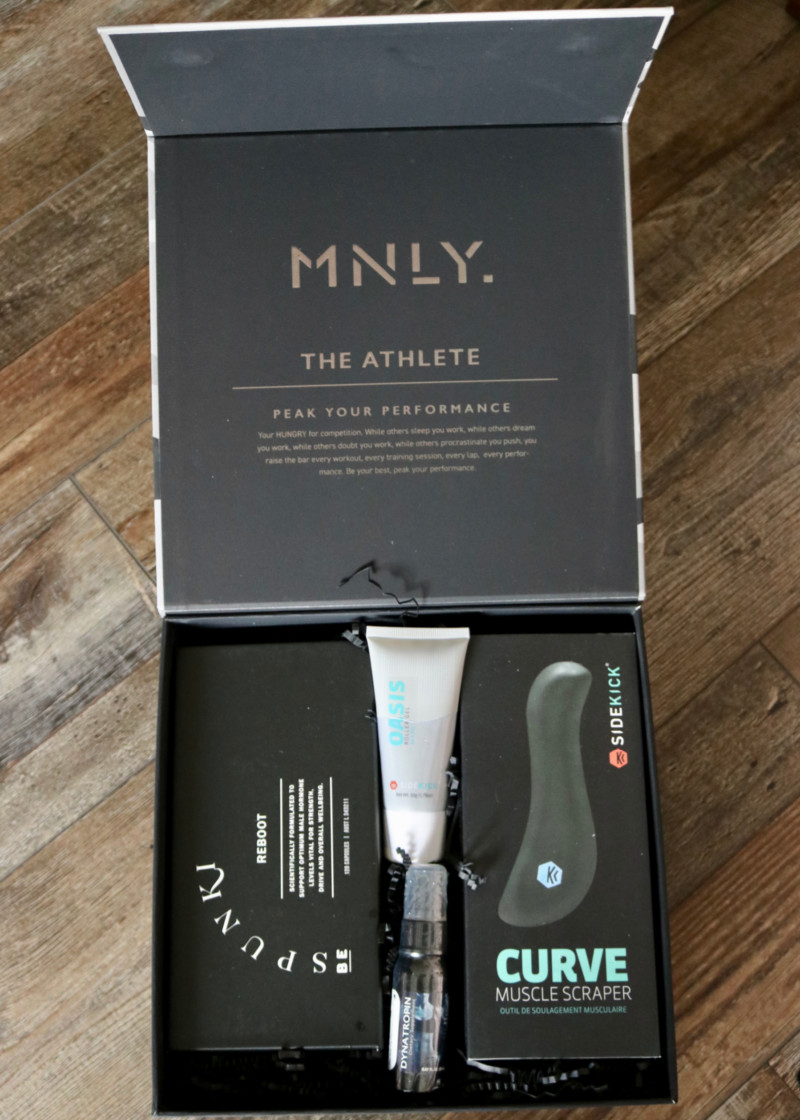 How much does a MNLY Box Subscription Cost?
Right now, a subscription or one time purchase is $250. All of the boxes have retail values between $420-$453.
There is a 30 day money back guarantee if you are not happy with the items you receive.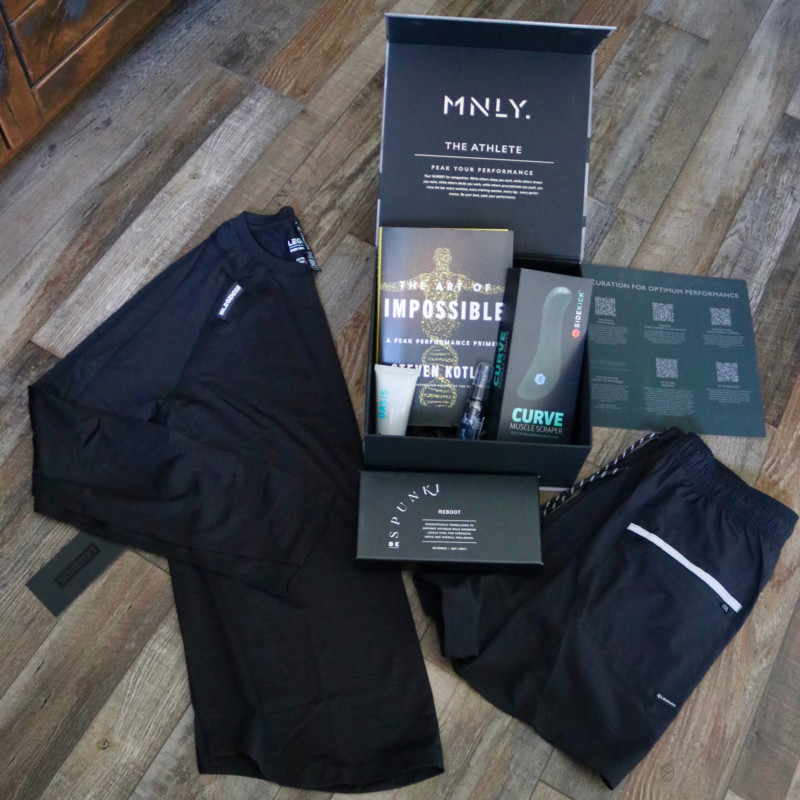 What is in the Athlete Box?
Millenium Dynatropin – Oral non-prescription all natural growth hormone secretagogue (GH stimulator).
Legends Enzo Long Sleeve Shirt – The ultimate performance shirt, featuring anti-microbial & moisture wicking properties.
Legends Luka Shorts – Athletic, super comfortable fit performance shorts.
Sidekick Tool Curve Muscle Scraper – This muscle reliever is made of hand carved bian stone said to have healing properties.
Oasis Roller Gel – Apply a thin layer before using the Sidekick Muscle Scraper.
The Art Of Impossible Book by Steven Kotler – Kotler gives "readers exactly the tools they need to accomplish their dreams, no matter how big".
Be Spunki Reeboot – Clinically-formulated to support healthy male hormone levels providing stress-relief, improved strength and stamina, enhanced drive and overall well-being.
Fit Plann App – Step-by-step fitness plans from the world's top trainers. Choose from dozens of programs.
Reusable Cloth Bag – This bag can be repurposed for many things including carrying items for travel or taking to the gym.
We were able to choose the sizes for the clothing and both items fit my husband well. He was pleased with the other items in the box as well. He is really looking forward to reading Kotler's book. The retail value of the Athlete Box is $420, but sells for $250.
Buy It: Head over to MNLY Box.
Connect: Don't forget to like them on Facebook and follow them Instagram for all the latest news and promotions.


Hi, my name is Asha. I am 33-years-old and am a nurse by profession. Right now I am battling Breast Cancer. My husband and I have been married for 7 years and together we have a sweet five-year-old daughter, a two-year-old son, and a lovable bunny named Caramel. I enjoy spending time with family, taking photographs, scrapbooking, hunting, fishing, cooking and gardening.
This post currently has 6 responses.