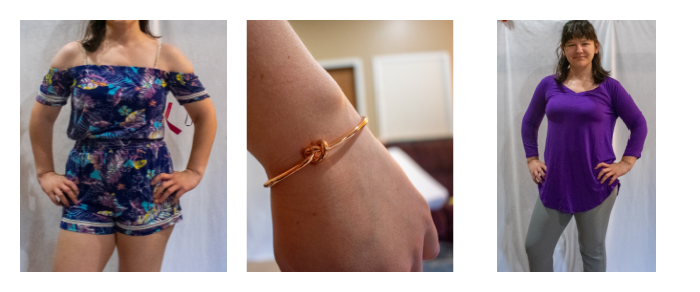 I was sent a shipment from Nadine West. All opinions are my own.
I love how Nadine West
sends me clothing and accessories every month based off my style profile. They know what colors I like, what sizes I wear, what tones of jewelry I wear and more. The items that they send me are a surprise, but I don't have to buy everything. Instead, they send you items that you get to try on at home. Anything that you don't wish to keep, you mail back (they provide a prepaid mailing label when they send you the items) and you arent' charged for those items. You're only charged for the items that you do keep. There is a shipping fee (just under $10) but as long as you keep at least 1 item, that shipping price will roll into the cost of what you keep.
I've found Nadine West to be a fun way to try out new styles, and to get some clothes that perfectly match my typical style, too.
This time I was sent 6 items.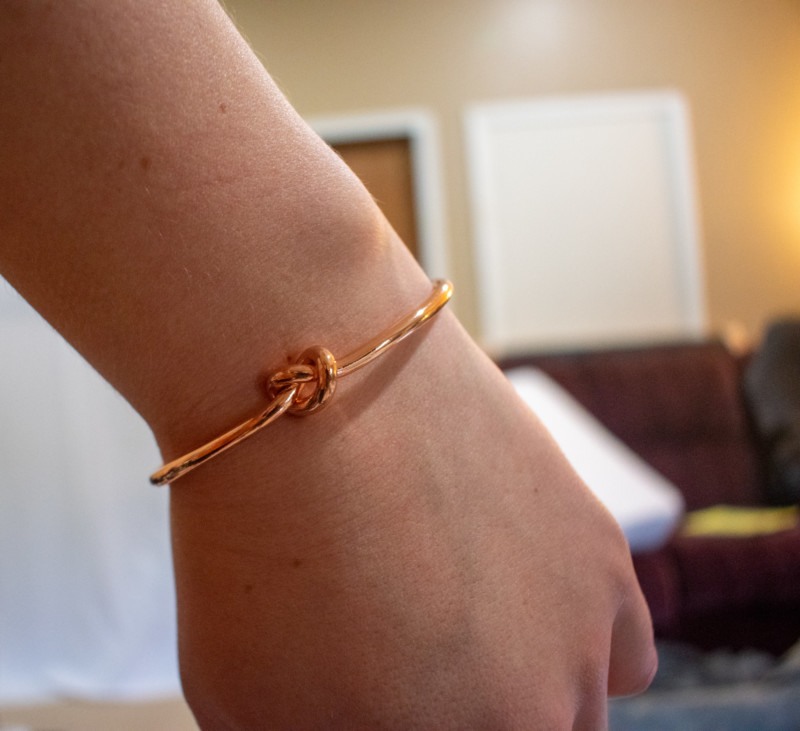 This bracelet is gold-toned and has a cute little knot accent. I have a knot ring that is really similar so I thought this was funny how well they guessed my style, here! I really like this bracelet. It is $14.99 to keep.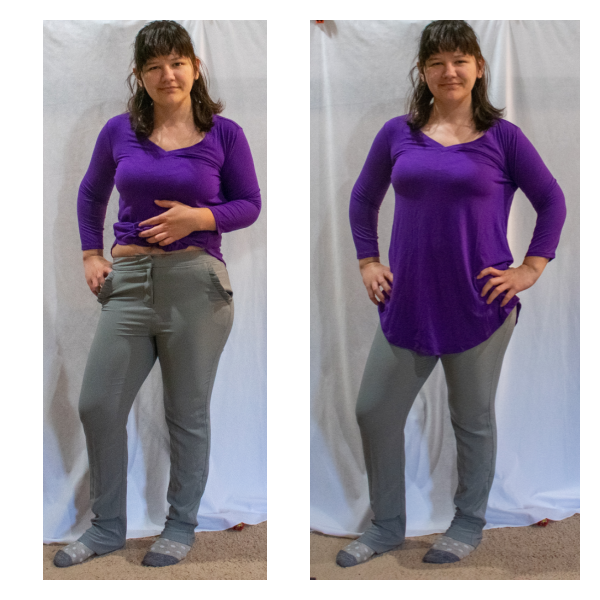 Both the top and bottoms here were set to me this shipment. The bottoms are way too tight through the hips, I could barely eve get them on for a photo. I have gained weight, but these are labeled as a bigger size than I used to wear so they should be the correct size for me ow, they're just a style or brand that runs small I guess. Even if they had fit, I wouldn't have kept them as I don't have many opportunities to wear dress pants. They are $11.99 to fit.
The top show here is a color that I really like. I also typically like basic tops like this. I am not really a fan of how long the top is, I am not really one to wear tunics or hi-lo style shirts. I also found the armpit or shoulder/chest area of the shirt to be a bit of an odd fit on me. It was sort of snug across my upper chest. So this was another 'no thanks' for me. It is $24.49 to keep.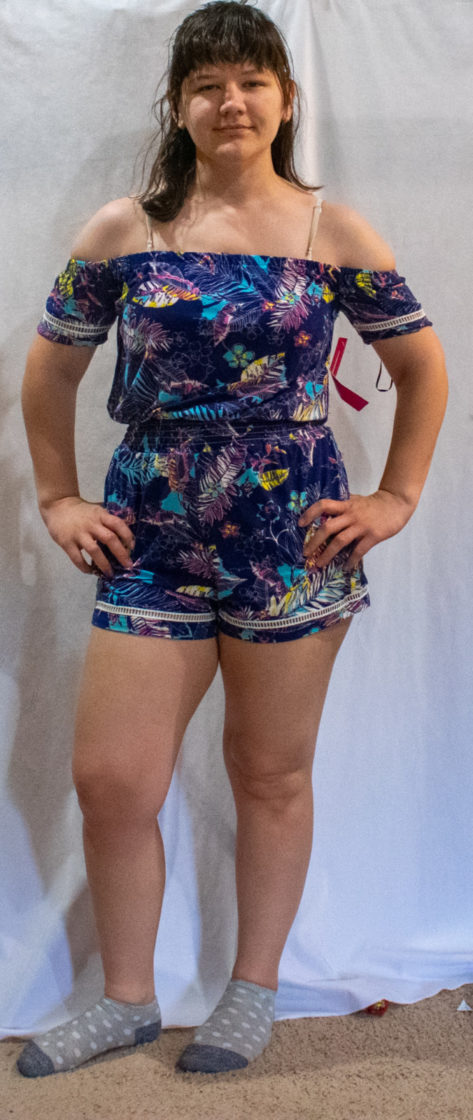 I find rompers to be so cute on many girls and women. Part of me likes this one on me. I think it helps hide my hips/belly area somewhat, which I like. I just can't seem to adjust to seeing myself in a romper though, and they feel a bit strange to me physically, too. I'm not used to shirts having elastic around my upper arms. I ultimately decided to pass on this, but it was a really fun one to try. It is $32.99 to keep.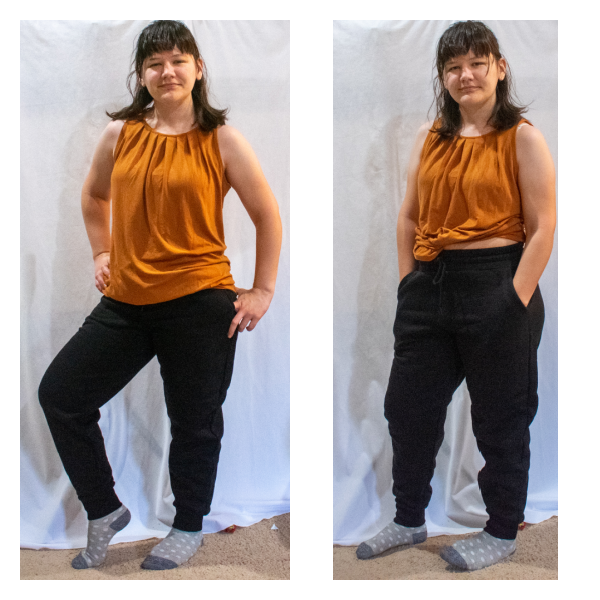 The top and bottoms here were both set this month.
The top is a pretty orange color, and the fabric is really soft. It's a bit long in the waist for my preference, and I'm not currently comfortable with my upper arms so I've been avoiding sleeveless shirts. Cute, just not for me right now. It is $34.49 to keep.
These sweatpants were sent in the same size as the dress pants above, yet these are too big while those were too small. Despite being big on me, they are SO comfy that I kept them anyway. They start out super comfy but I Find myself struggling to keep them pulled up after a few hours of wear as they relax and get really big. They feel well-made ad are really soft on the inside. These are $24.49 to keep.
Overall, I liked two of the six items well enough to keep. Not my best bag, but still not bad!
Remember you can sign up for Nadine West
today to see what their stylist will select for you based on your style preferences!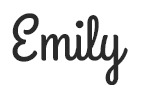 Hi there! I am Emily Evert, the owner of Emily Reviews. I am 28 and live in a small town in Michigan with my boyfriend Ryan and our two pugs. I have a large family and I adore my nieces and nephews. I love reading memoirs, and learning about child development and psychology. I love watching The Game of Thrones, Teen Mom, Sister Wives and Veep. I like listening to Jason Isbell, John Prine, and other alt-country or Americana music. I created Emily Reviews as a creative outlet to share my life and the products that I love with others.
This post currently has 7 responses.