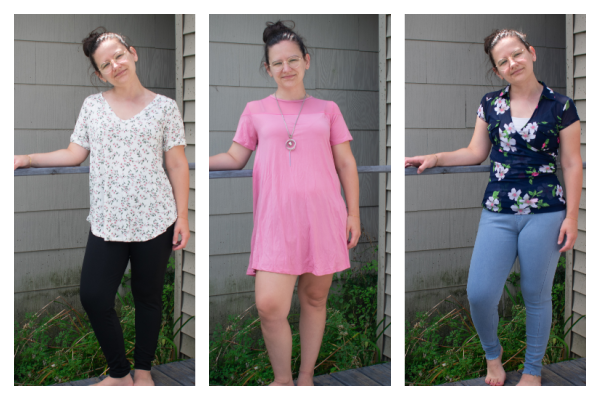 I was sent a Nadine West shipment in exchange for this review. There are affiliate links in this post. All opinions are my own.
What is Nadine West?
A company that sends you clothing in the mail monthly or bimonthly based on your clothing sizes and style preferences. You fill out a quit when you sign up to help them learn a bit about what you like, and what sizes you wear. From there, a stylist will pick out 4-6 items for you. You'll be charged a shipping fee that is just under $10, but you won't be charged for the items they send you, at first. Instead you're able to look over everything that is sent to you and then decide what you want to keep and pay for, and what you want to send back.
A prepaid mailing label is sent with the items, so you can return anything you don't wish to keep. As long as you keep at least 1 item, the fee you paid for shipping will be rolled into the cost of that item.
This will be a review of my August shipment. This included six items.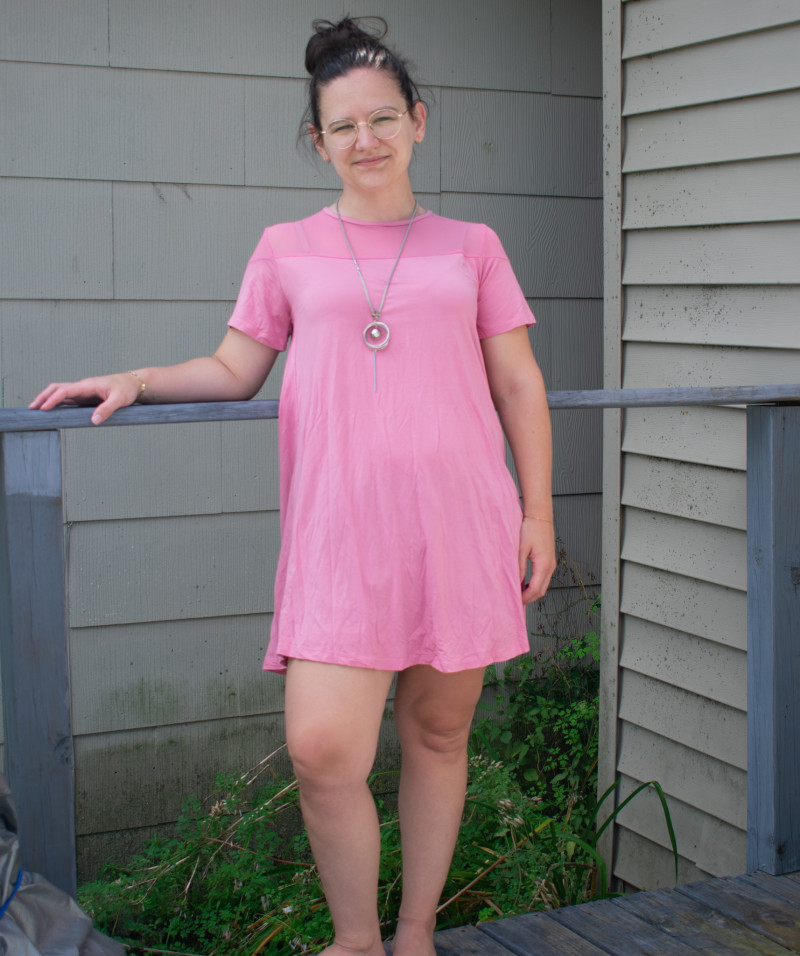 First was this pink dress. It's basically a large t-shirt shape but it has a mesh panel over the shoulders. It's really lightweight and comfortable. I typically look for a bit more fittedness to dresses. This wasn't for me because of the t-shirt shape, and I'm also not sure how I feel about the mesh part. I do think it's cute, though. Just not me. It is $34.99 and I will say that does seem steep to me, as the dress does feel a bit cheap.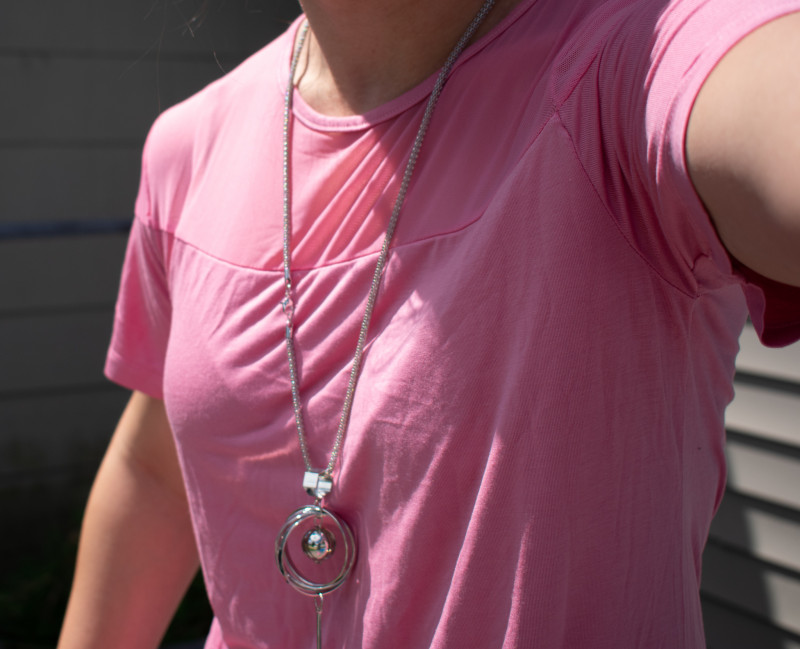 This necklace is three rings, with a sphere inside, and then a thin piece that hangs vertically from the bottom. The chain is quite long so the pendant hangs down below my chest. I'm not one to wear necklaces that are really long like this, and the pendant isn't my style. For some reason this reminds me of cats! This necklace is $34.99 to keep.
The top and bottoms here were both sent this month.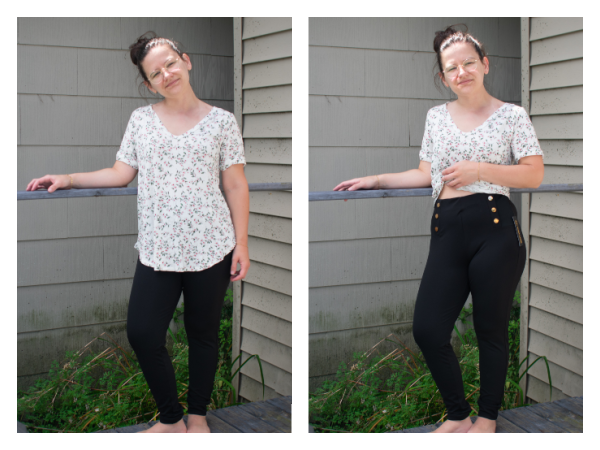 The shirt and bottoms here were both sent this month. The bottoms are a material that I associate with cheap clothing, it reminds me of Halloween costume material. Aside from that, they just aren't something I'd usually wear due to the hip buttons and hip zipper. They are $27.99 to keep. I love the top, though. It's a pretty simple v-neck, but I like the floral pattern. It is $34.49.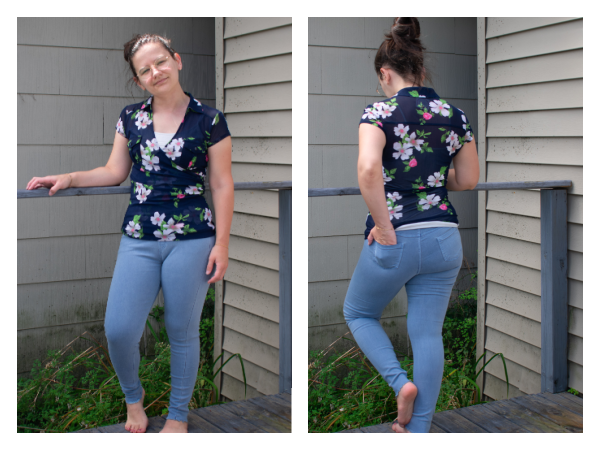 The top and bottoms here were both sent in this shipment. I did put on a white camisole with this shirt. It is somewhat see-through if worn alone.
This top is really interesting. I like how it's really stretchy and comfortable. I like the criss-cross fabric over the chest, and how it hugs the waist. I like florals, but usually prefer small floral designs. The flowers on this are a bit larger than I usually go for…but I think I like the style of the shirt enough that I'll wear this anyway. It is $27.99 to keep.
The bottoms are leggings that look like jeans. I've received many pairs of "jeggings" from Nadine West n the past, but I Think this was my first pair that was light blue rather than dark blue. The material of these is thinner and a bit stiffer than most of the jeggings they've sent me. I am glad to add a pair of light "jeans" to my wardrobe, though. They're a keeper!
Overall this was a good shipment for me. I kept a pair of bottoms and two tops.
Use code NWSEPT20 to take $20 off a full box and get Free Shipping! Hurry, offer ends 9/15!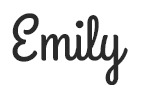 Hi there! I am Emily Evert, the owner of Emily Reviews. I am 28 and live in a small town in Michigan with my boyfriend Ryan and our two pugs. I have a large family and I adore my nieces and nephews. I love reading memoirs, and learning about child development and psychology. I love watching The Game of Thrones, Teen Mom, Sister Wives and Veep. I like listening to Jason Isbell, John Prine, and other alt-country or Americana music. I created Emily Reviews as a creative outlet to share my life and the products that I love with others.
This post currently has 6 responses.