My family and I are getting ready to take off for a long weekend of camping. When we go camping, I like to make our meals as easy as possible. I choose foods that can either be prepared before we leave or easily done at our campsite.
For this trip, I decided to bring biscuits for a breakfast. I had just heard about combining blueberries with lemon and thyme. I thought they sounded like a fun addition to my rustic biscuit recipe.
Sugar-Free Blueberry Lemon Thyme Rustic Biscuits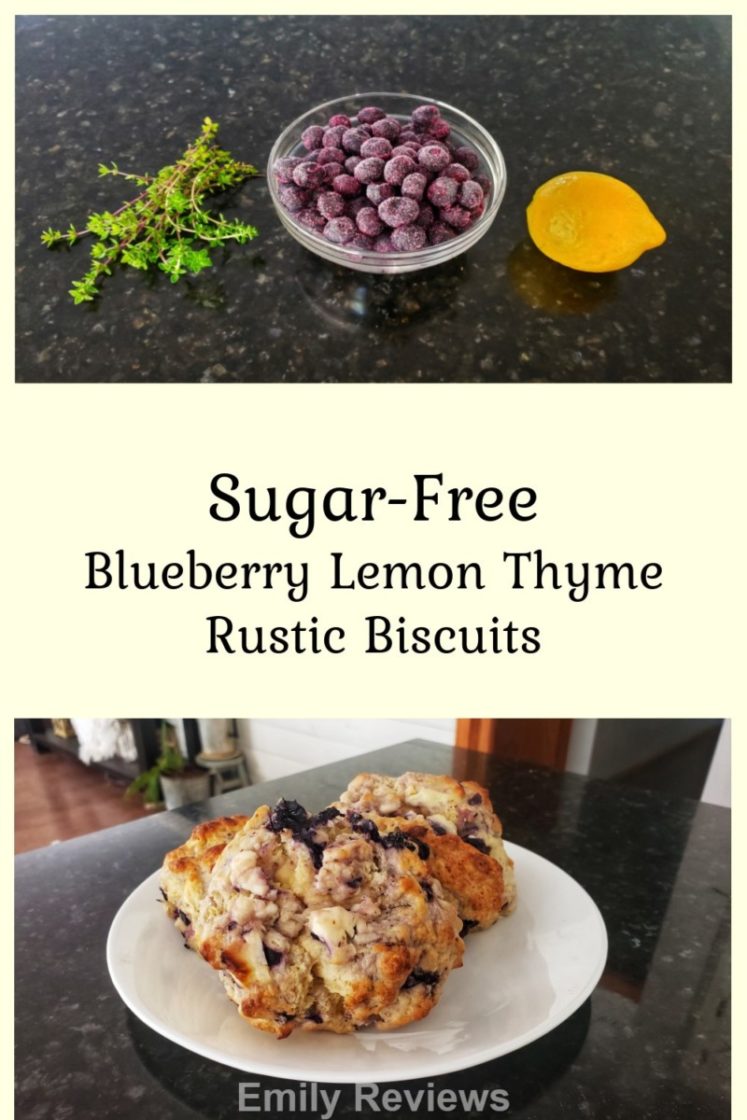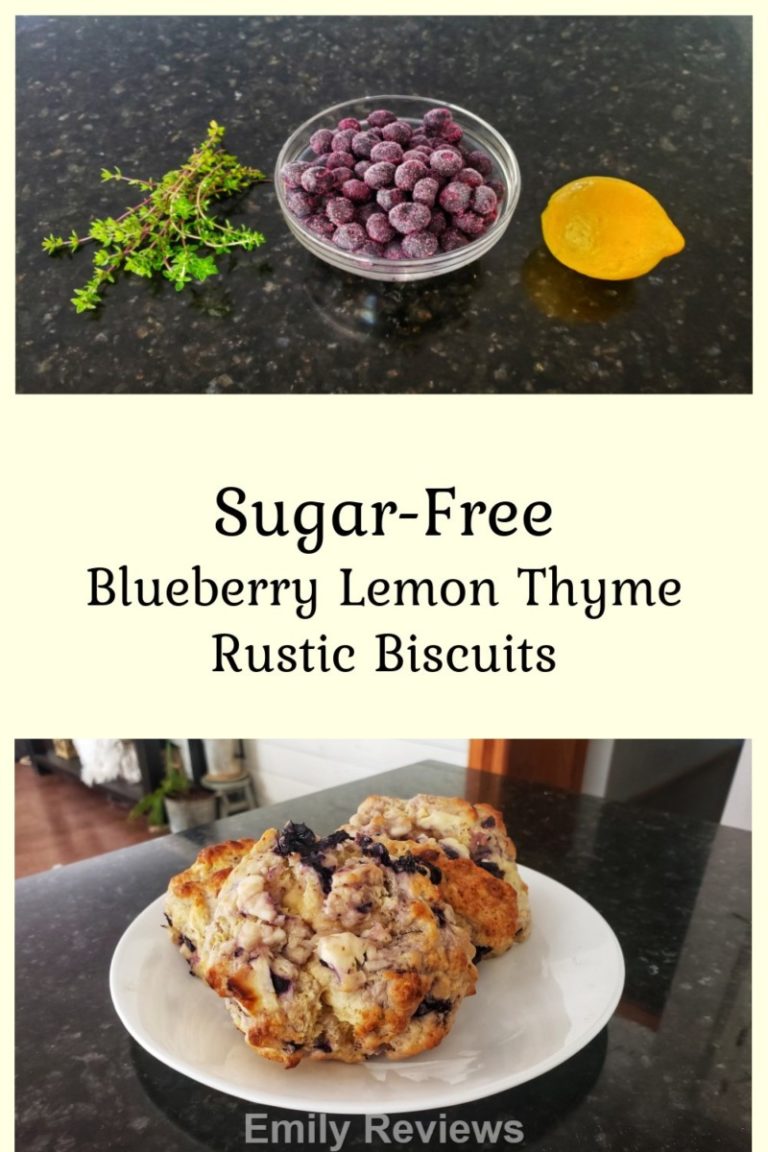 Ingredients:
2 and 1/2 cups all-purpose flour, leveled
1/4 cup monk fruit
1/2 tsp kosher salt
1 and 1/2 TBS baking powder
1 stick of FROZEN butter
1 large egg
2 tsp vanilla
1/3 cup heavy cream
1/3 cup plain greek yogurt
8-ounce package cubed and frozen cream cheese
1 cup frozen blueberries
zest of 1 lemon
1 tsp fresh chopped thyme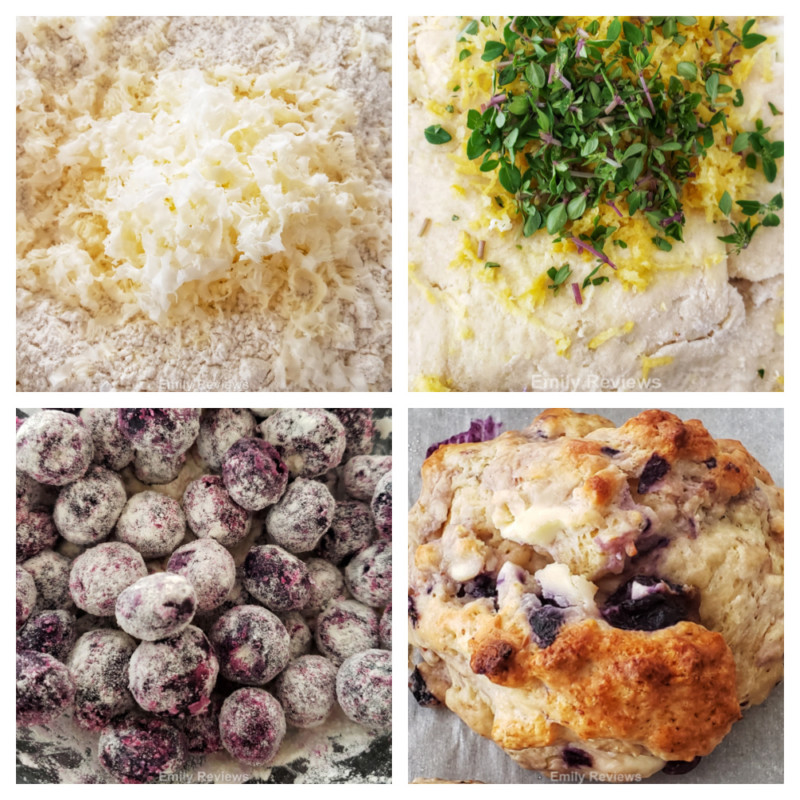 Directions:
Preheat your oven to 400 degrees F. Line a baking sheet with parchment paper.
In a large bowl, combine all of your dry ingredients- flour, monk fruit, salt, and baking powder. Then grate the stick of frozen butter with a cheese grater into the bowl with the dry ingredients. Work quickly, you want the butter in small cold pieces. When you are done, set this bowl aside. If it is warm in your kitchen, you may want to put it in the refrigerator or the freezer until you are ready for it.
Next combine the wet ingredients in a medium-size bowl- egg, vanilla, cream, and greek yogurt. Once your wet ingredients are stirred together, add them to your dry ingredients. Using a wooden spoon, combine these ingredients. You don't want to over mix. Just stir until they start to come together. Now add in your cubed and frozen cream cheese, frozen blueberries, lemon zest, and fresh chopped thyme. Again, you don't want to over mix. Once you feel that the ingredients have been dispersed in the dough evenly, stop mixing.
I wanted our biscuits to have a rustic look so I used a spoon to drop a large ball of dough onto my cookie sheet. The dough balls were approximately 1/2 cup in size. If you want a more uniform look, you can use a large cookie dough scoop or even roll your dough and use a biscuit cutter.
Bake your biscuits at 400 degrees F for approximately 15-20 minutes or until the tops are golden brown.
These are dense biscuits packed full of flavor! If you look closely, you can see the chunks of cream cheese tucked in the buttery layers of the biscuit. It's like a pillow of goodness waiting for you in each bite.
Sugar-Free Blueberry Lemon Thyme Rustic Biscuits are delicious as is, with a pat of butter, topped with fruit preserves, or a drizzle of honey.
Enjoy!

Hello, my name is Laurie. My family and I live near the Oregon coast. When we aren't at work, in school, or on the volleyball court, we enjoy traveling, cheering for our favorite sports teams, playing outdoors, and checking off items on our bucket list. We are lucky in that both sets of our parents, as well as our siblings and their families, live within an hour of us. We get together often to help one another out, celebrate milestones, and go on adventures together.
This post currently has 38 responses.