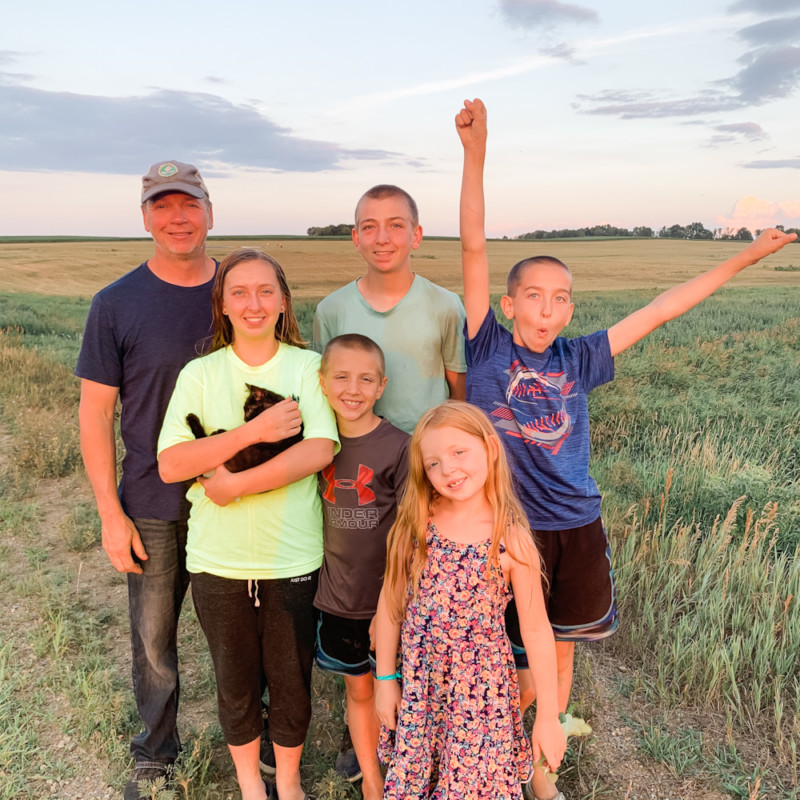 I received product to facilitate this Summer Boredom Busters post. As always, all opinions are my own.
I can hardly believe it's already July! Summer break typically means quite a bit of free time. It's inevitable though – no matter how much we plan, the kids will get bored and say they have nothing to do. If that's something you battle each summer, this post is for you! We've rounded up some fun ways to beat the summer boredom blues and all are sold on Amazon so you can get them shipped fast!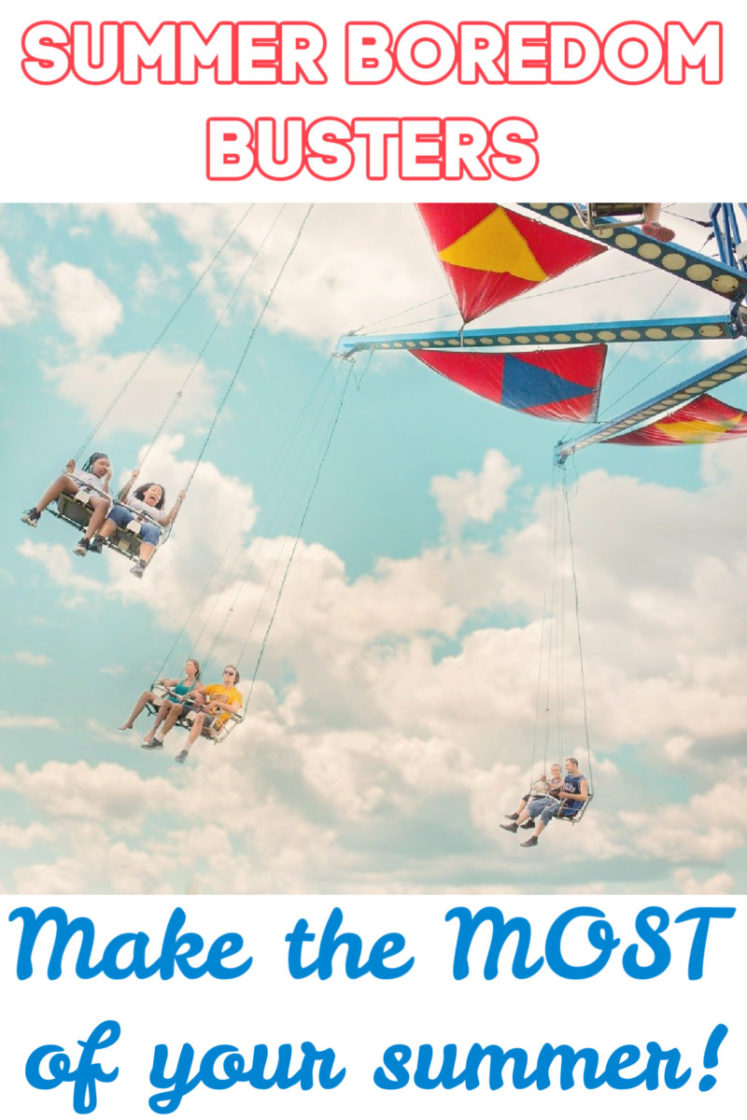 Summer Boredom Busters – Make The Most Of Your Summer
Whether the sun is shining bright or it's a rainy day (or week!), we've got some great ideas to help keep the kids occupied and entertained. The best part is that most of these ideas also help avoid too much screen time.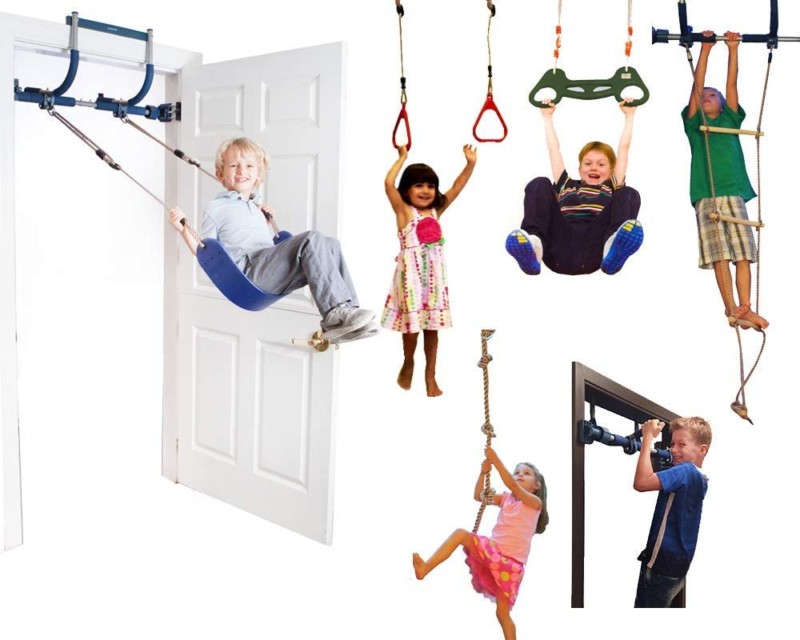 Bring The Playground Inside For Fun And Fitness!
It happens every summer. RAIN! While we absolutely need a decent amount of rain to keep the grass green, plants growing, and fields healthy; rainy days can be hard. The kids tend to feel cooped up and get bored quickly on rain days and all too often, the default is screen time. This summer, make a change by investing in the Gym1 Deluxe Indoor Playground for indoor fun that can be used all year round and enjoyed for many years to come!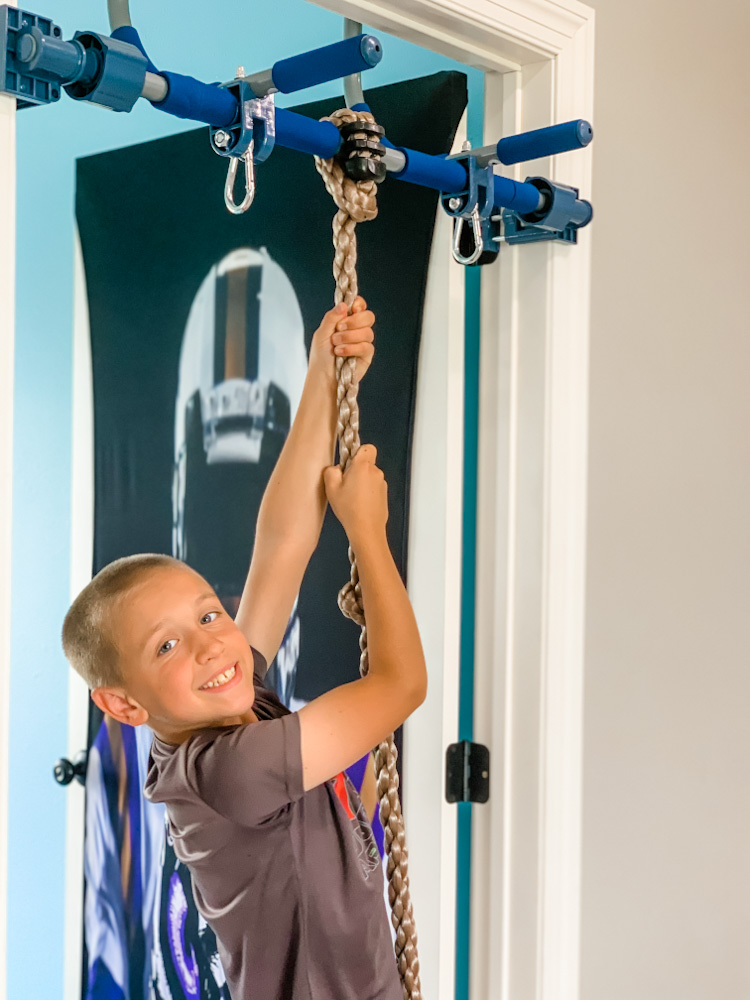 This indoor playground is a 6-in-1 playground that will keep the kids busy for hours at a time. Activities include:
Swing
Monkey Bar
Activity Rings
Climbing Rope
Pull Up Bar
Rope Ladder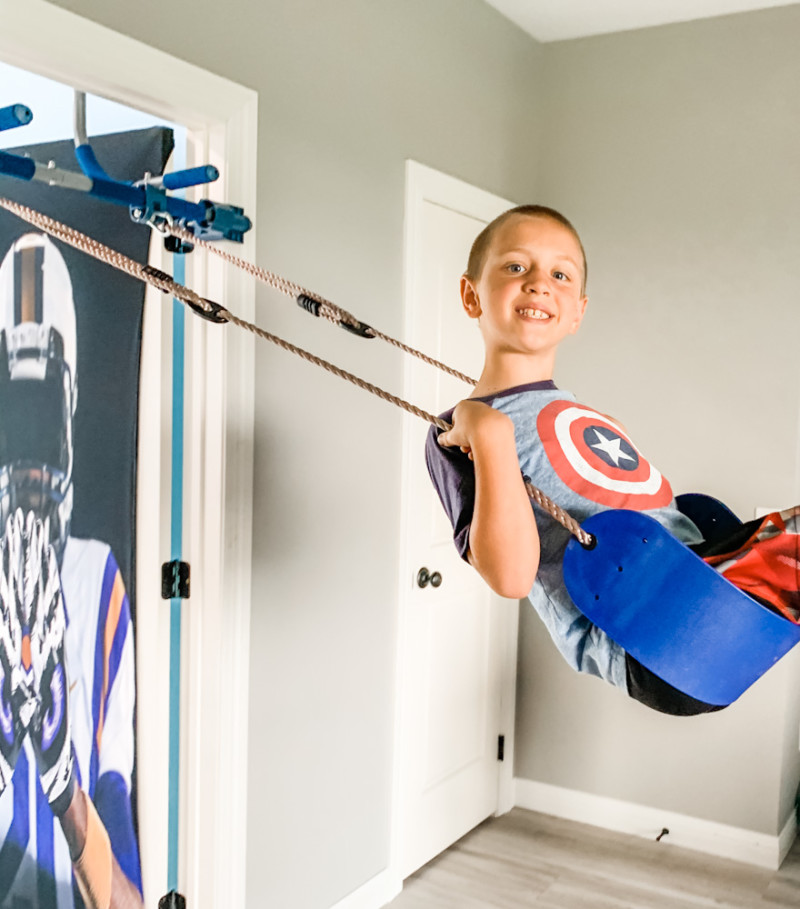 The kids really like this set and it's easy to put up and down. One way that we've extended the fun is by creating a checklist of exercises and letting the kids challenge each other to different activities.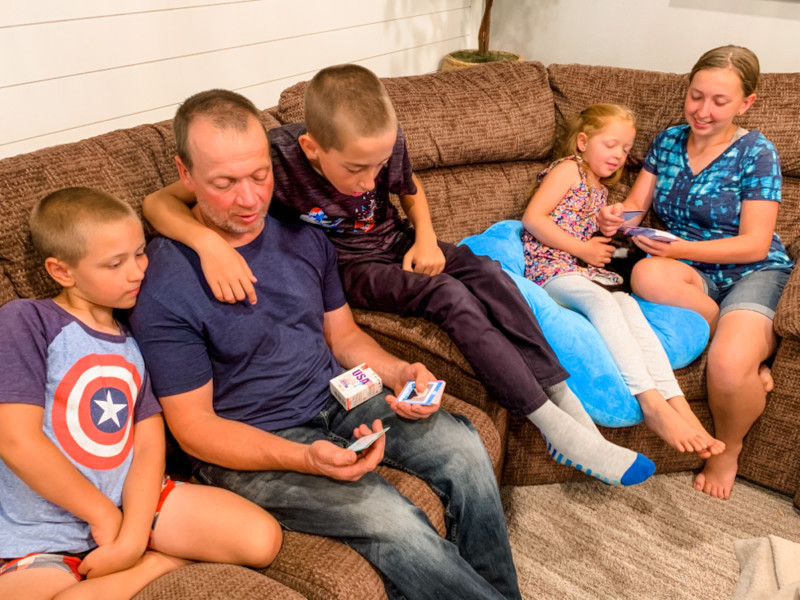 Make Everyday Moments Educational
We have to eat every day. Typically at least one day a week, we also travel somewhere, be it a park, zoo, library, or something else. So we've added some educational aspects into these activities with the help of Merka.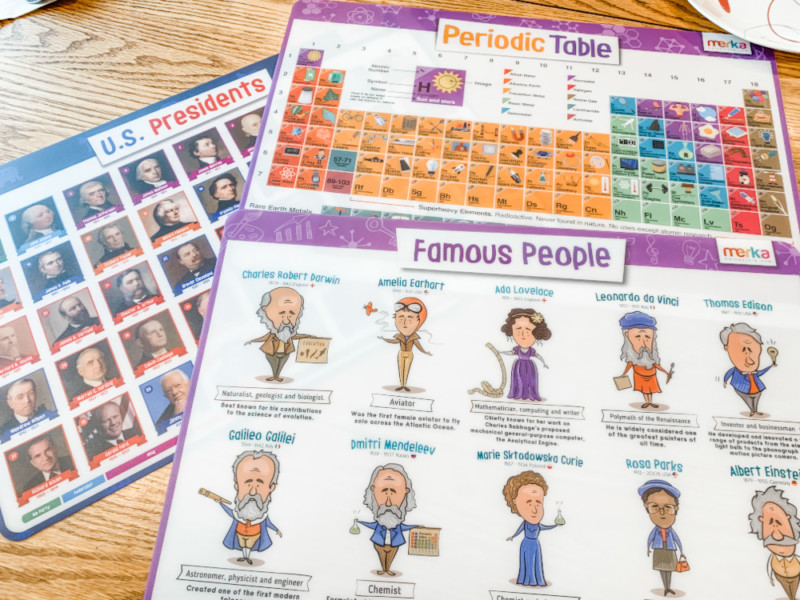 At the table, we bring out our Merka Educational Placemats to learn new things as well as brush up on some facts we may have already covered in the past. I especially love this set because they are high quality, durable, and wipeable which means they'll last a long time. At meals and snacks, we now can work on memorizing our states and capitals as well as chat about past US presidents, the Periodic Table of Elements, and famous people. It brings about a variety of discussions and conversations we otherwise would not have had.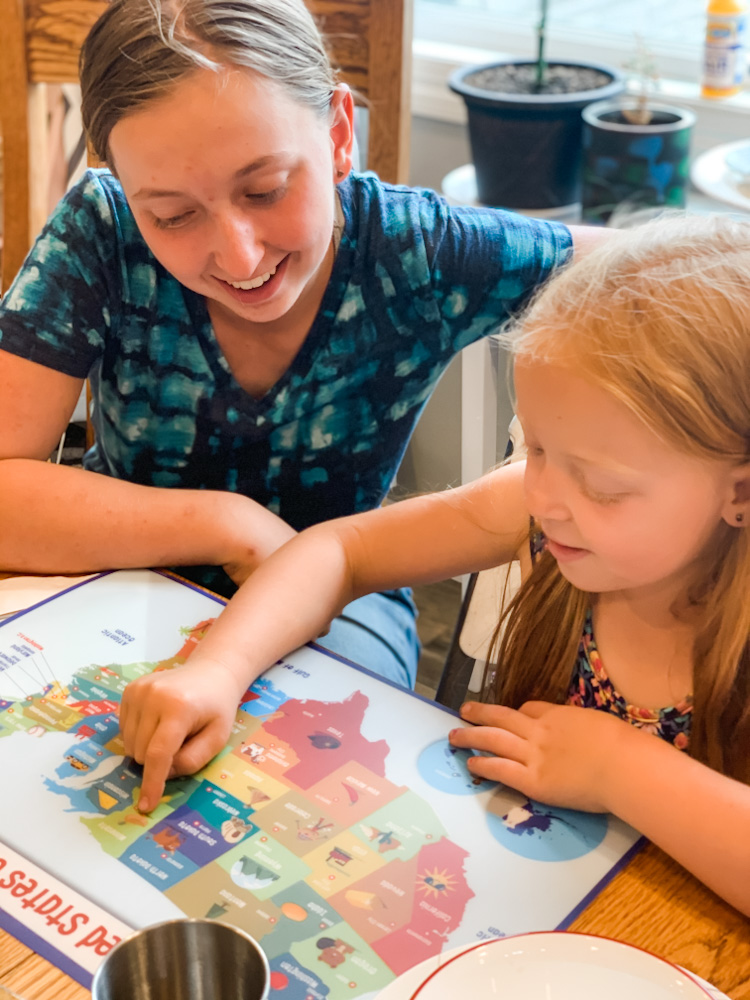 Merka's 'take everywhere' flashcards are perfect for on the go. I picked the USA Set as it contains flashcards on US Presidents and US states. However, be sure to check their store as there are lots of other topic and subject options available.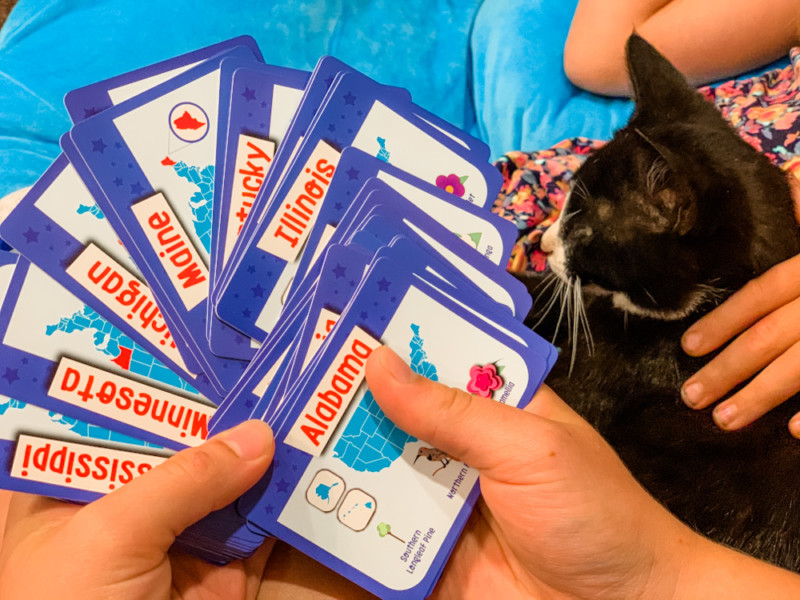 Play Fort Area
Kids LOVE building tents and forts out of blankets. So on the next super hot day where it's just too humid to be outside, give the kids some blankets, chairs, and stools and tell them to get building!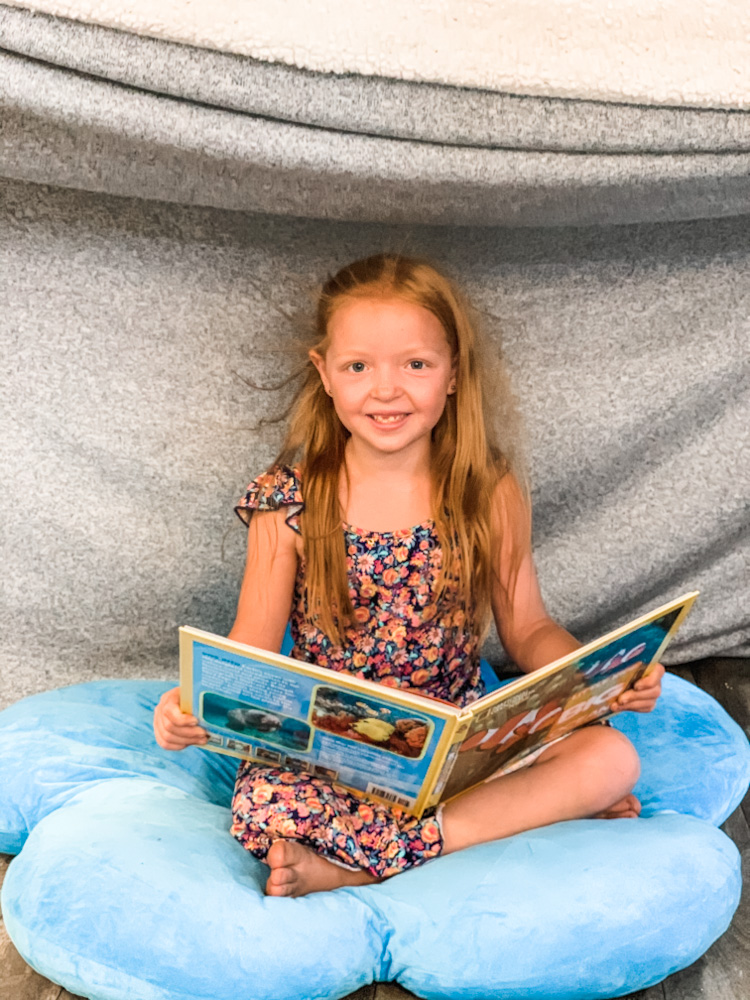 Once their fort is complete, their imaginations can run wild. They can play house, bring some toys inside and hang out, or create a comfortable reading space. No matter what they decide on, memories of 'tent day' will be with them forever. As they complete their tent forts, give them each their own Butterfly Craze Flower Floor Pillow Seating Cushion for a cozy seat inside.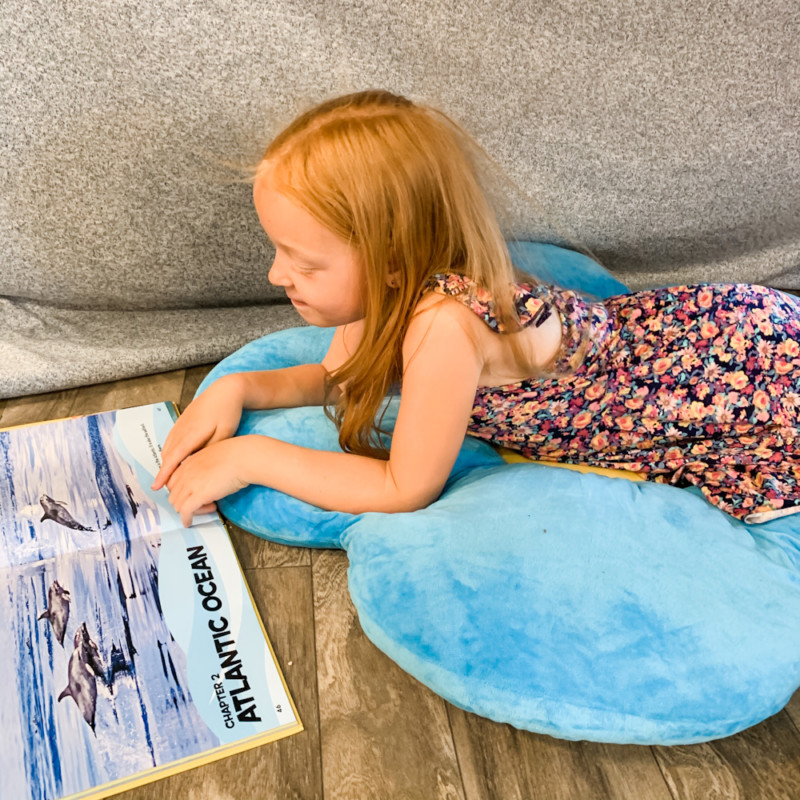 These pillows are available in five color options and two different sizes. They're super soft and fun for lounging on. After the tent fort is cleaned up, kids will love using these cushions as a decorative flair in their rooms as well as to lounge in on a daily basis.
Go On An Adventure With The Adventure Challenge – Family Style
The Adventure Challenge is unique, one-of-a-kind concept all about creating lifelong connections for the entire family – those 'laugh so hard your face hurts' moments everyone will cherish forever! The Adventure Challenge Family Edition is a fun, scratch-off book filled with 50 unique ideas to do together as a family that encourage quality time.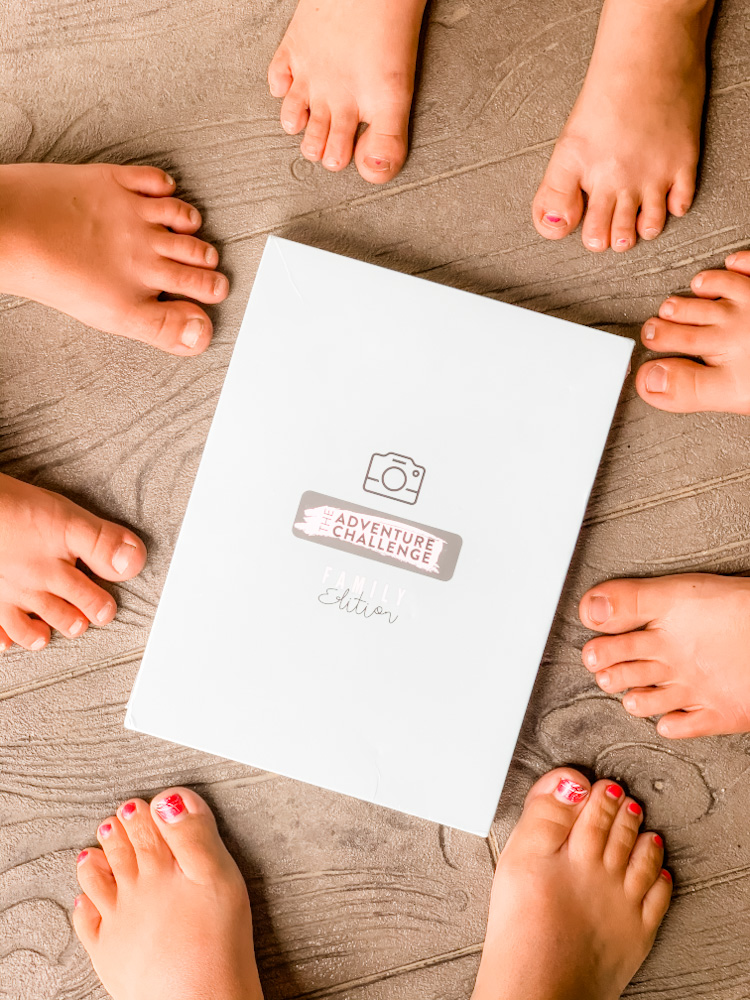 Each adventure includes a few brief details, price range, location, and time commitment so you can plan ahead before scratching. Along the way, your family can write down favorite moments and snap a few photos to include which will leave you with an amazing keepsake you'll be able to look back on and reminisce with forever. It's the perfect adventure filled challenge for families of all ages and sizes. (PS> They also have other editions, perfect for gift giving including: Solo Edition, Couples Edition, and Friends Edition!)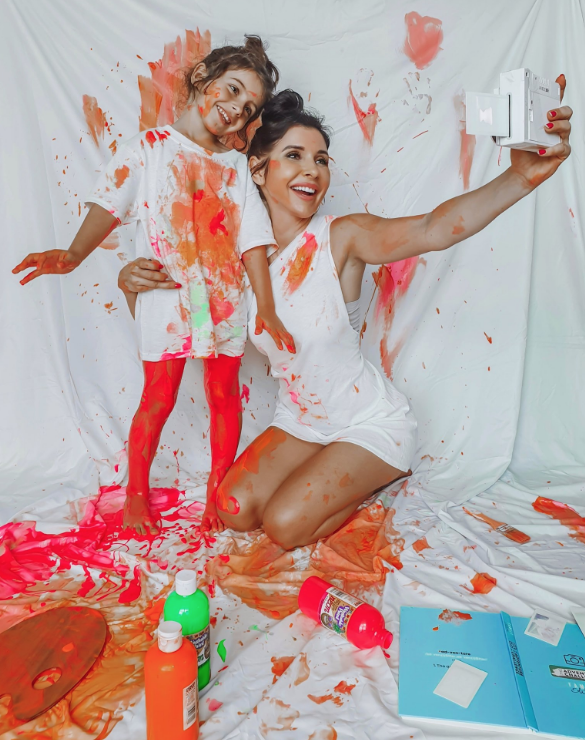 Headphones = Sanity!
My kids seem to really enjoy blasting Disney songs from my phone daily and there are times I just really want some peace and quiet. So whether you're wanting to let the kids listen to music, an ebook, or watch a movie in the car; a great pair of kid-safe headphones can save your sanity!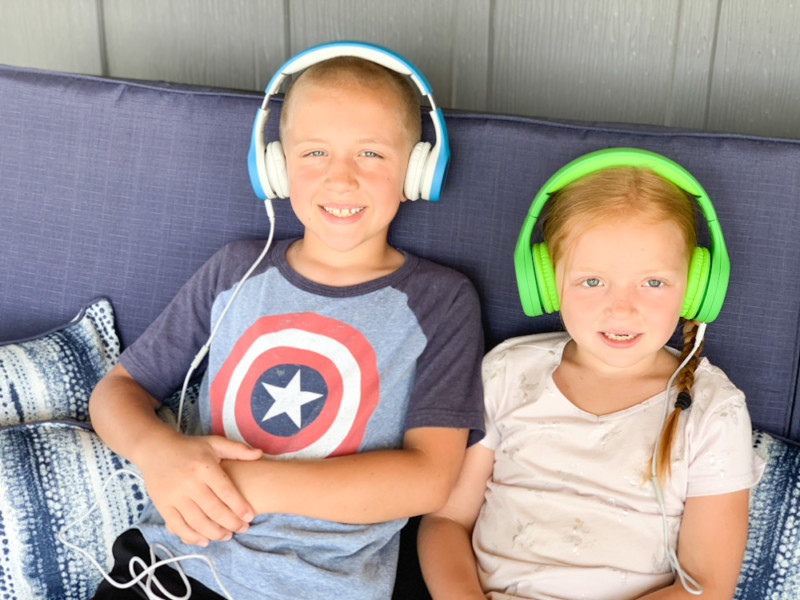 LilGadgets Headphones are compact, foldable, non-pinching, and feature a snag-free cushioning and comfy fixed-ear cup design. With a max volume of 93db, these specially designed kid-friendly headphones work to reduce outside noise so kids don't have to crank up the volume. They also come with a SharePort so two children can share a device without sharing headphones and they have a built-in microphone!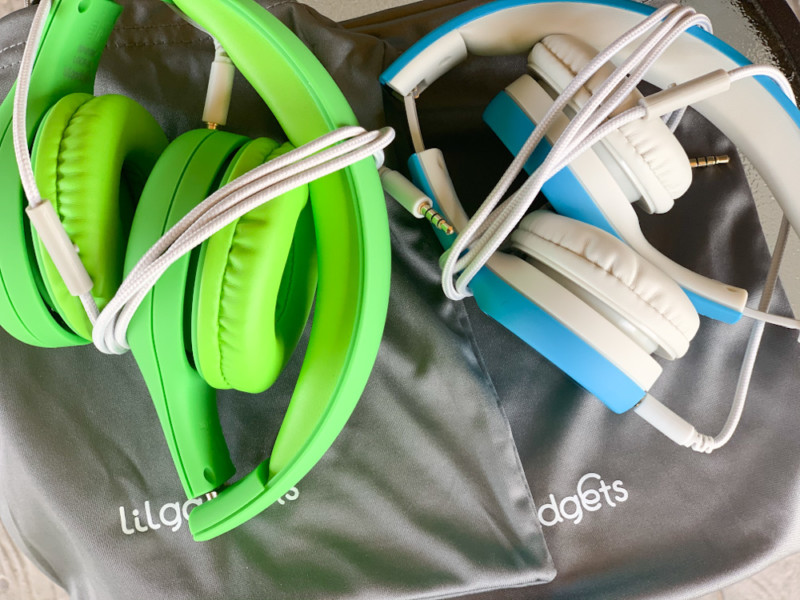 Another tip is to check with your local and surrounding towns on any parades, festivals, and carnivals they may be having and get those dates on your calendar!
So tell me, how has your summer been going so far? Got any fun plans in the works?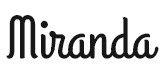 I'm a city girl turned country by my awesome husband and we have three busy boys and two darling daughters. I love spending time with my family, reading Karen Kingsbury novels, and catching up with friends while our kiddos have play dates. I'm blessed beyond measure and can't wait to see what God has in store.
Follow Miranda on Pinterest | Twitter| Blog | Instagram
This post currently has 9 responses.