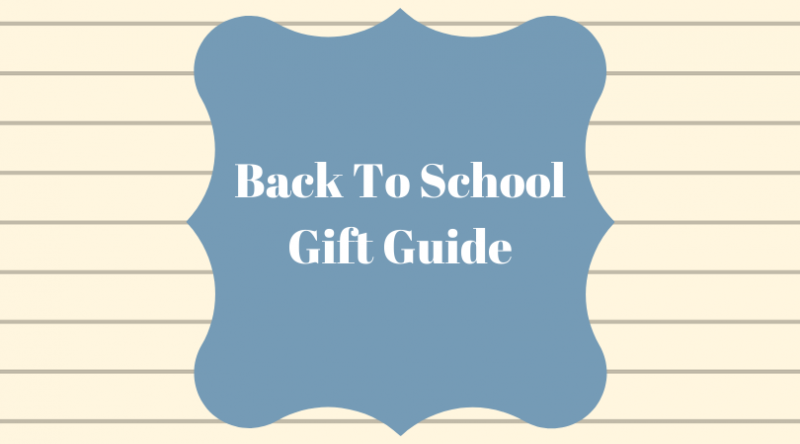 Emily Reviews writers were set products in exchange for mentions in this article. There are affiliate links in this post. All opinions are our own.
Summer passes so quickly! It's hard to believe that kids are going back to school soon in many parts of the country. We wanted to come together to share some of what we're using this back to school season, to assist you with your own back to school shopping lists.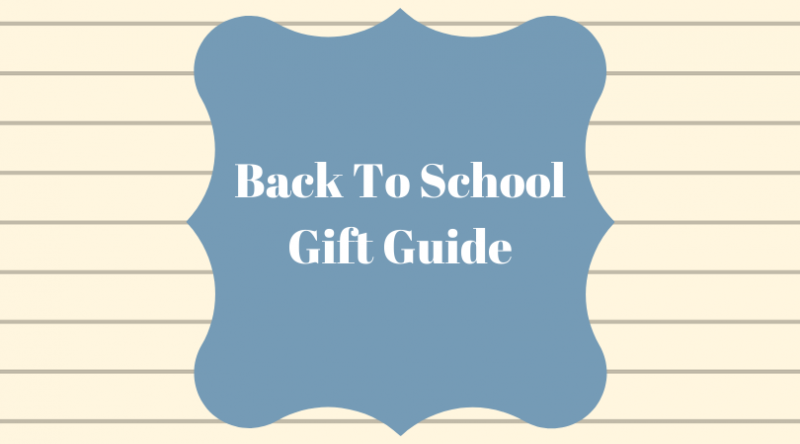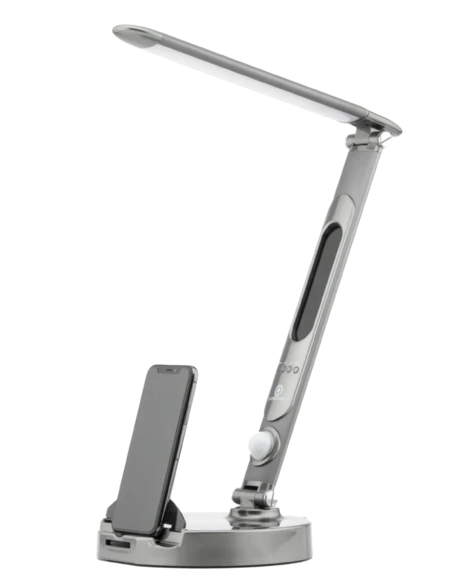 The LumiCharge II is an all-in-one desk lamp, perfect for students of all ages. It's multi-functional features include a convenient place to charge a cell phone with a universal charging dock (good for all phone types) and the 10W Wireless Fast Charger that charges two phones at once! The overall minimalistic presence of the 2.0 version will turn any desk into an efficient and non-cluttered study or work space. With three different lighting hues (cool, warm and yellow), different levels of brightness, directional lighting, built-in-motion sensor to turn on when entering a room, and an anti-bacterial surface-important in today's environment.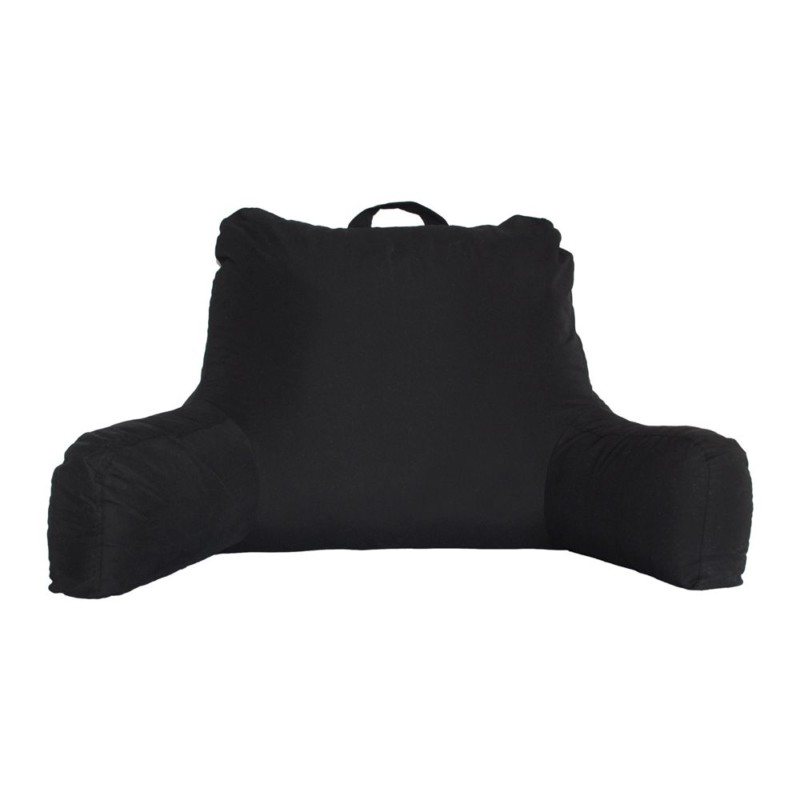 OCM is a retailer that specializes in shopping for college. If you have a kid going off to college (or back to college) this backrest pillow will make their dorm or apartment a bit cozier! It's a great size for teens or adults, and can make studying or doing homework more comfy! It works well to sit with and use a laptop on your lap, or using a notebook, or reading a book. The handle on the top makes it easy to carry across your dorm or house, too.
Learn more: OCM Review & Giveaway
Buy it: OCM.com.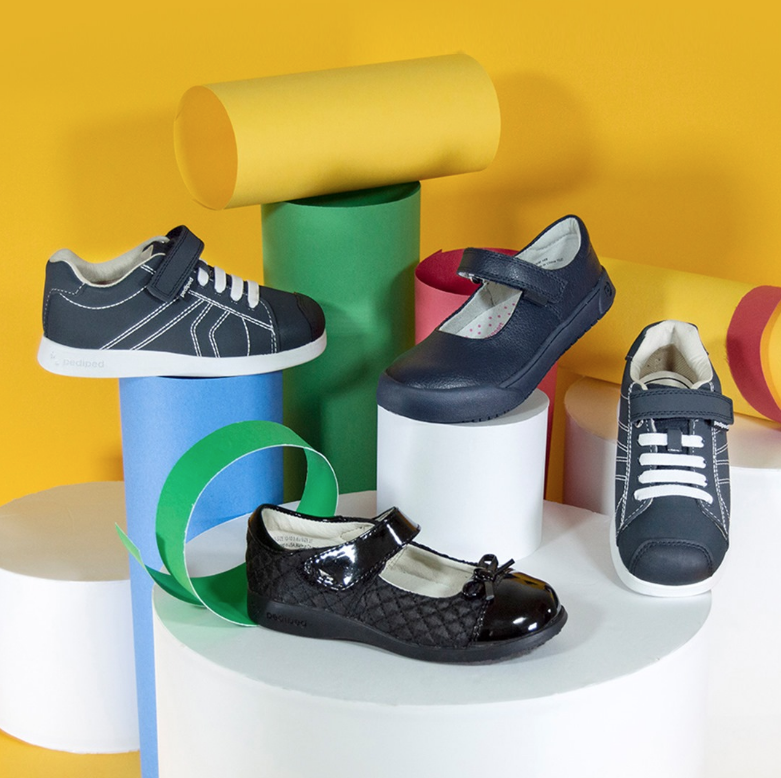 If you're on the hunt for smart styles for those back to school shoes for your kids, pediped footwear has them! Not only that, they also offer the highest quality while also being both durable and comfy! From Mary Janes to sneakers to boots, and more; there's the perfect pair for every need. Since its founding in 2004, pediped footwear has become one of the largest and fastest growing children's shoe brands. They've even earned the prestigious seal of approval from the American Podiatric Medical Association. Their shoes offer perfect protection while also encouraging feet to grow and move as freely as possible. Check out all their adorable styles for both boys and girls of all ages.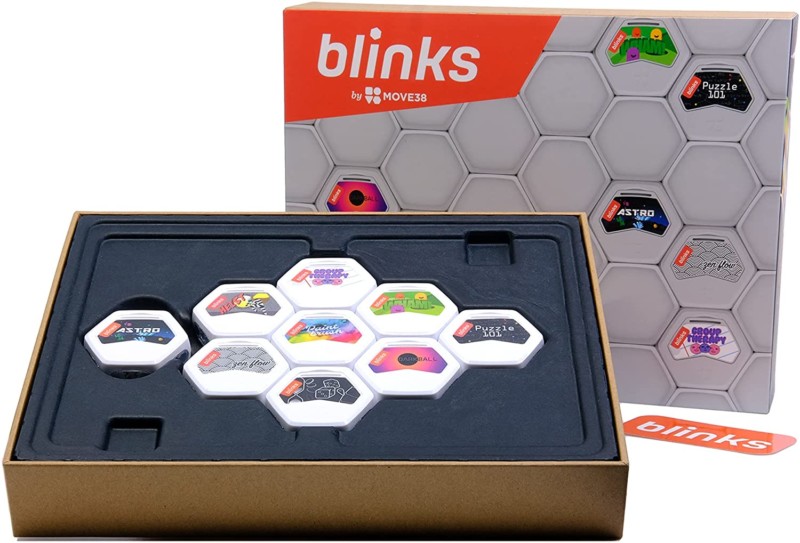 It's time for the kids to back to school with the world's first smart tabletop game system with 30 games – Blinks! Built with AI-powered intelligent game pieces that respond to your touch, communicate with each other, and think for themselves, this game is irresistible. Every piece knows its own game and can even learn new games. Blinks are portable and completely modular, so the more Blinks you have, the bigger games and experiences you can create anywhere you are. It's also the perfect tabletop family game that is sure to be a hit at the next family game night.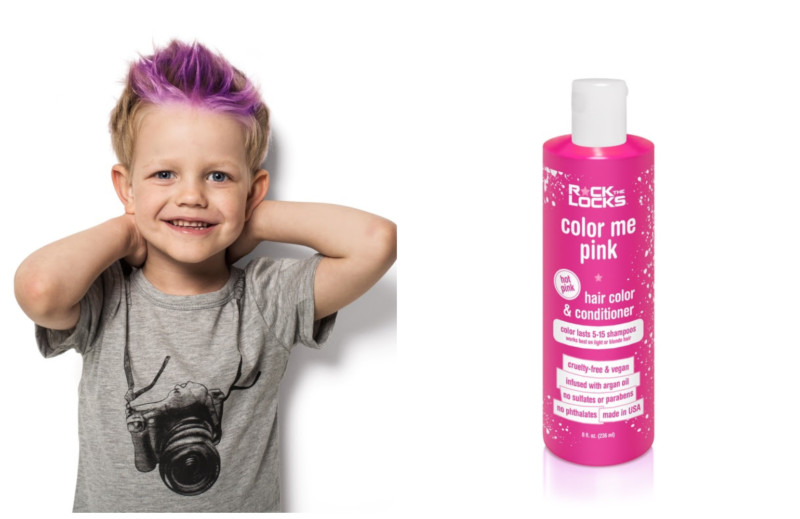 Rock the Locks Hair Color and Conditioners are available in hot pink and instantly infuse color into hair every time you condition. It's hair color and conditioner in one! These kid-friendly conditioning hair colors last 5-15 shampoos and can be used as often as desired, so get creative again and again. They're vegan, clean, colorful, and have NO phthalates, sulfates, or parabens.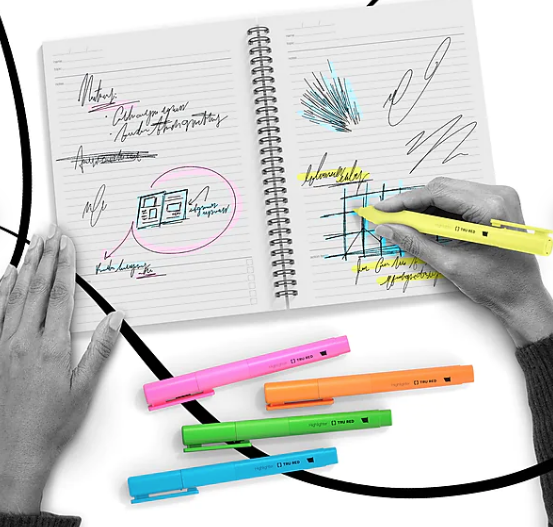 This school year, grab some TRU RED Tank Highlighters with Chisel Tips. Unlike any other highlighter on the market, this product features an innovative barrel shape called a Squircle™ (a shape between a square and circle) that keeps markers from rolling off your desk. It also comes with a rubberized comfort grip and a versatile chisel tip for highlighting both wide and narrow lines of text. Pack sizes vary from five assorted color sets (yellow, blue, green, pink and orange) to individual color markers and are available online at Staples.com.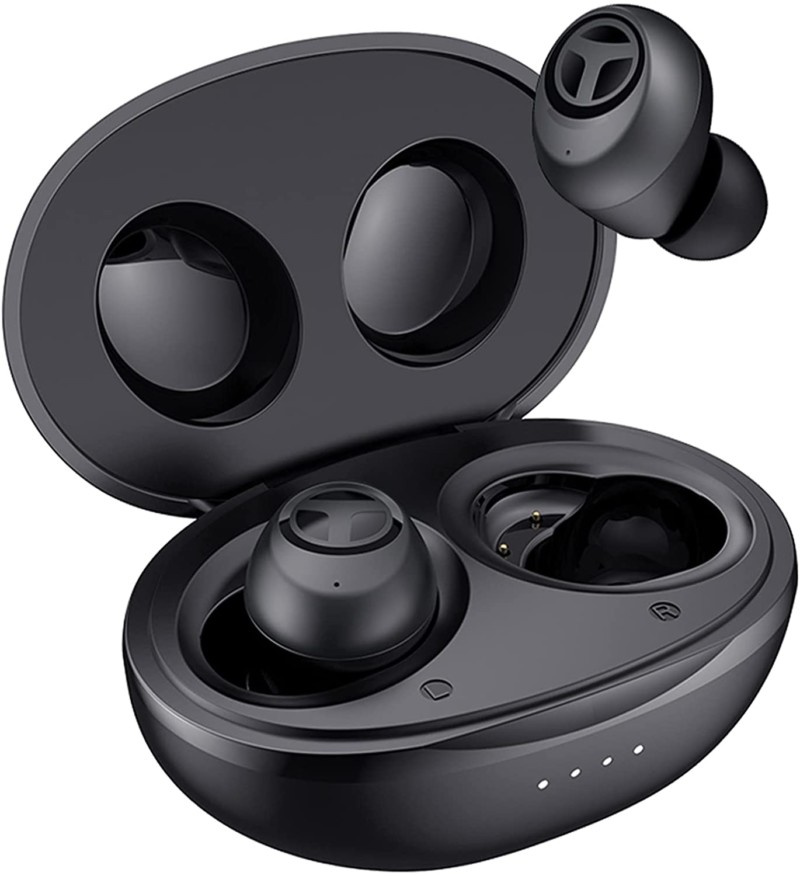 I've owned a couple sets of Tranya Bluetooth Earbuds and I've always been impressed with the quality. The Tranya T10 earbuds have been upgraded with some cool features. These earbuds would work great for kids who want to listen to their own music on the bus or while doing homework, or learn from podcasts or audiobooks. The upgraded features include a ultra low latency game mode that gamers will love, and a switchable music mode. The music mode options let you choose one music mode if you want vocal with clear and crisp treble, or another with boosted bass when you want to rock out!
Buy it: Amazon.com or Tranya.com.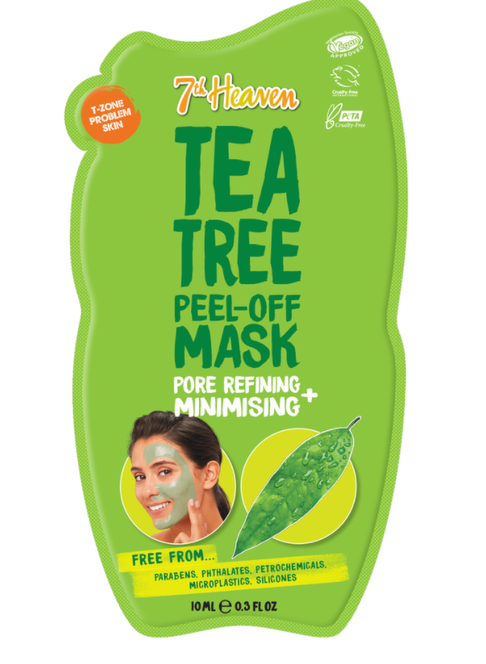 Tea Tree Peel Off Masks from 7th Heaven are a must-have for both combo and oily skin. Tea tree is the "it" ingredient this summer as it banishes away blemishes, balances the skin's oil levels and soothes irritated skin. In this formula it is paired with witch hazel and willowherb to remove dead skin cells, deep cleanse and refresh. The peel-off format makes it gentler than a scrub which can irritate acne or blemish-prone skin. As a bonus, it comes in a single-serve sachet which makes it perfect for travel, plus it's cruelty-free and vegan.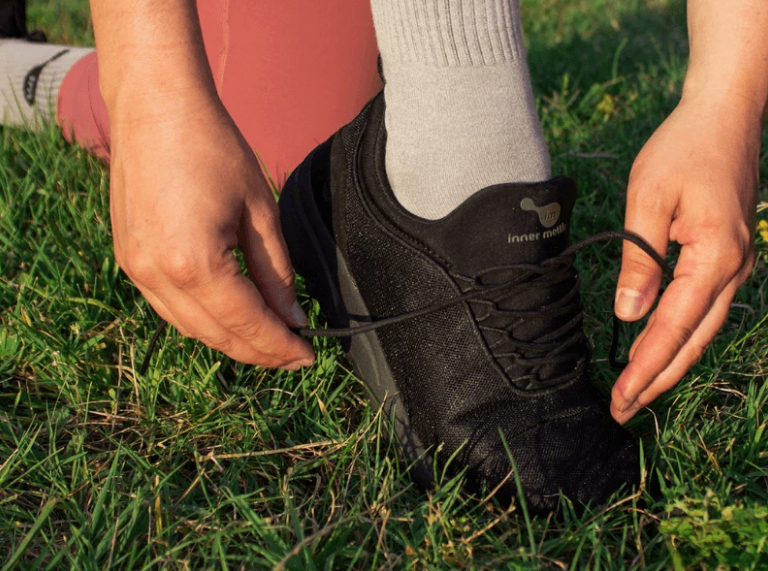 Back to school means new shoes all around and Inner Mettle has the best choice for the teens in your life. BUT, these everyday trainers aren't your typical shoe! The Earth Connect Sneakers feature conductive earthing technology, designed to resemble the conductivity of bare feet. What that means is the IM Earth Connect shoe helps your body to connect to the ground, a process known as "Earthing/Grounding". The unique design of insole, midsole, and outer sole is what allows for shoe sole conductivity. Designed in Europe, the insole also has added memory foam and cork for ultimate comfort. The shoe upper has been made entirely of recycled materials while the sole has been made using recyclable rubber. Flexible soles work to adapt to your everyday life which means you can run, walk, work, and play without restriction.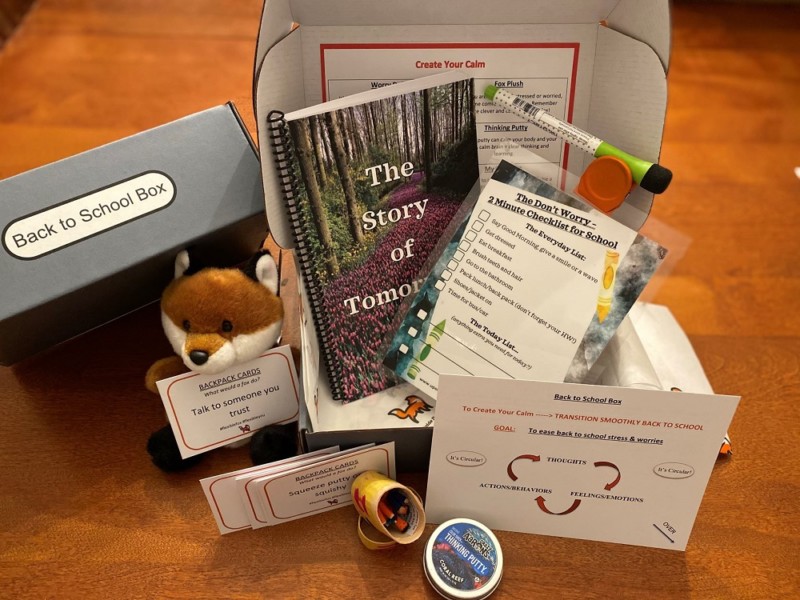 Create calmer moments with your little one with the help of The UPside Delivered. These carefully curated boxes for children ages 5-10 years-old were developed by two licensed mental health professionals and educators who wanted to bring practical and fun, evidence-based tools and techniques to children and families to help manage emotions and create calm. There are a few fun boxes to get started. Pick the Begin Box that introduces the connection between thoughts, feelings and behaviors, the Back-To-School Box and the Little Box of Self-Esteem. Each box features five to seven items that your children can use to name their thoughts and feelings, journals, worry dolls, Buddha Boards and more.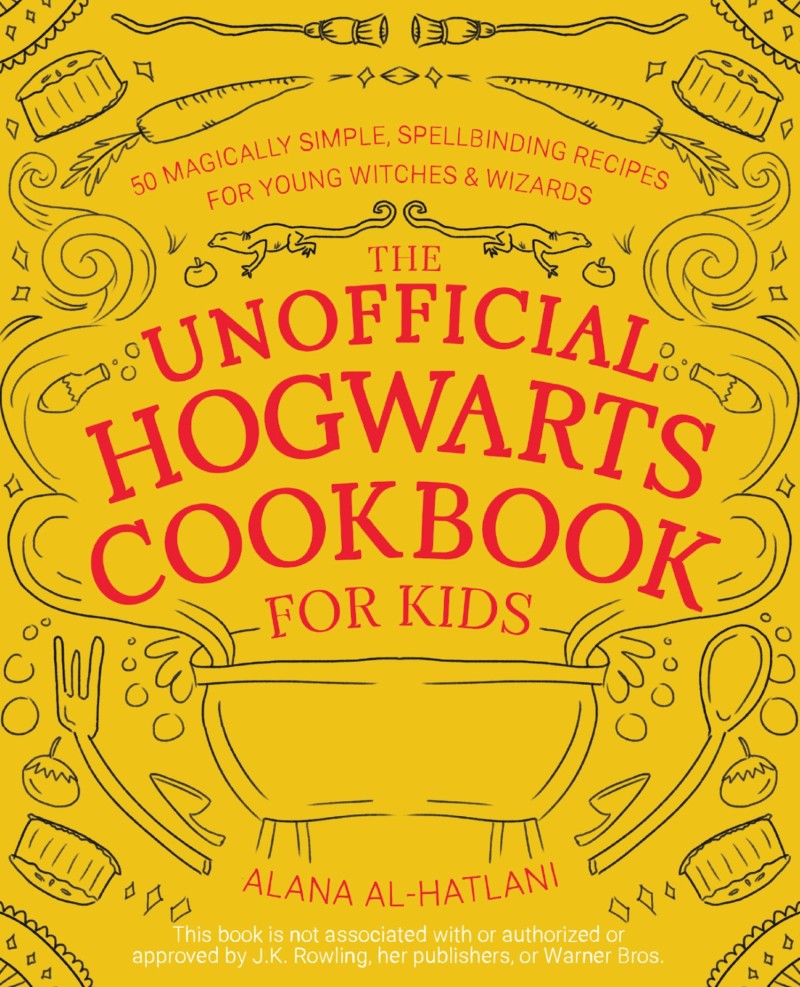 Perfect for any young fan of Harry Potter, The Unofficial Hogwarts Cookbook for Kids will have aspiring witches and wizards brewing potions, baking stellar treats, and cooking creative dishes in no time. From breakfast all the way to dessert, this book makes any meal or snack extra special (and educational!), with recipes like Rock Cakes, Granola Bars "Owl Food," Pumpkin Soup, Magic Star Fruit Salad, Fish & Chips, Pumpkin Pasties, Cauldron Cakes, Acid Lollipops, Sticky Toffee Pudding, Butterscotch Beer and much more! This book is the perfect primer to get the young chefs-in-training active in the kitchen with their parents. As a family, you'll have fun learning cooking terms and kitchen skills with recipes that range in complexity so that all kid chefs and their potions masters (or parents) can whip up something amazing.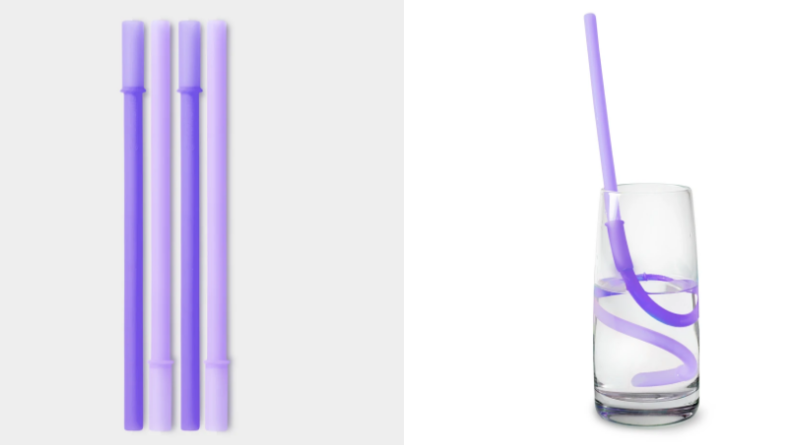 It's smart to be Sili with the new connectable, sip-able, and fun GoSili SiliStraws! They easily connect together to create a fun, bendable, and colorful drinking experience for kids and adults alike. Create a pattern or design in a shape, just simply slip the top of a SiliStraw into the base of another to connect. These are made from 100% nontoxic platinum silicone, making them soft, flexible, and reusable. The best part is the GoSili reusable silicone straw won't melt in your drink like a paper straw can, nor will they hurt your pearly whites like a stainless-steel straw.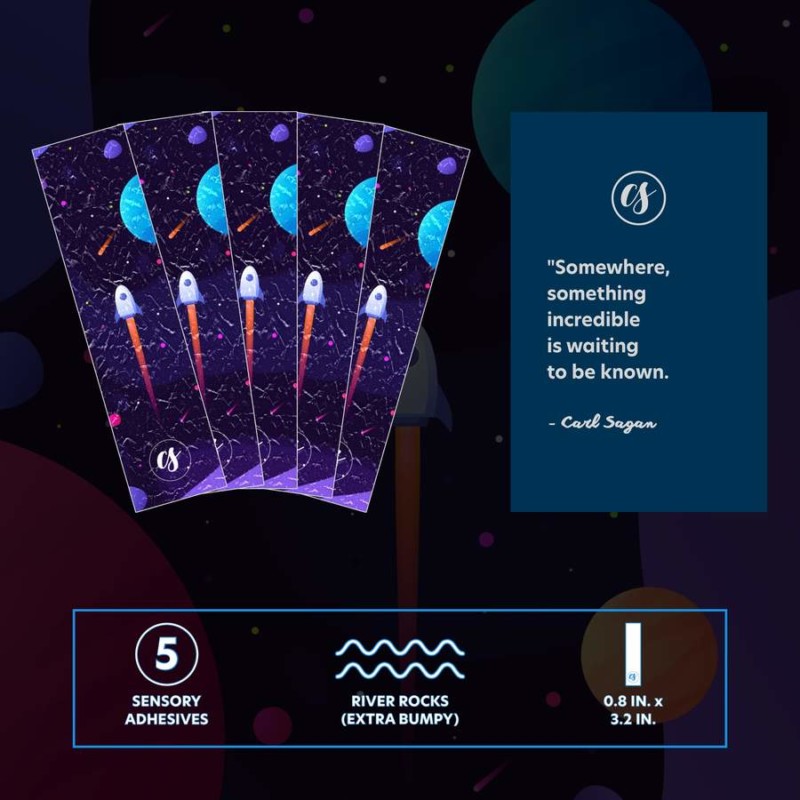 Calm Strips makes sensory adhesives (aka stickers) in two main styles. They started with "smooth sand" sensory stickers which are fairly smooth but just slightly textured. More recently they've added "river rock" adhesives which are more bumpy. As a kid, I remember running my fingers over the painted bricks in the hallway and enjoying that sensation. In the mornings, we sat under our coatracks on rubbery mats that were intended to protect the carpet, when we left our snow boots on them. They were textured though and I remember sitting and running my nail across the texture of the mats and feeling it sort of vibrate my arm and enjoying that, too. Anyone who enjoys those types of sensory experiences is likely to enjoy one or both type of these calm strips. I find I really like the river rocks texture. I've left some adhesives on my laptop. They also now have tags with zipper pulls so you could place one on a jacket or a backpack for kids to enjoy at school.
Buy it: CalmStrips.com.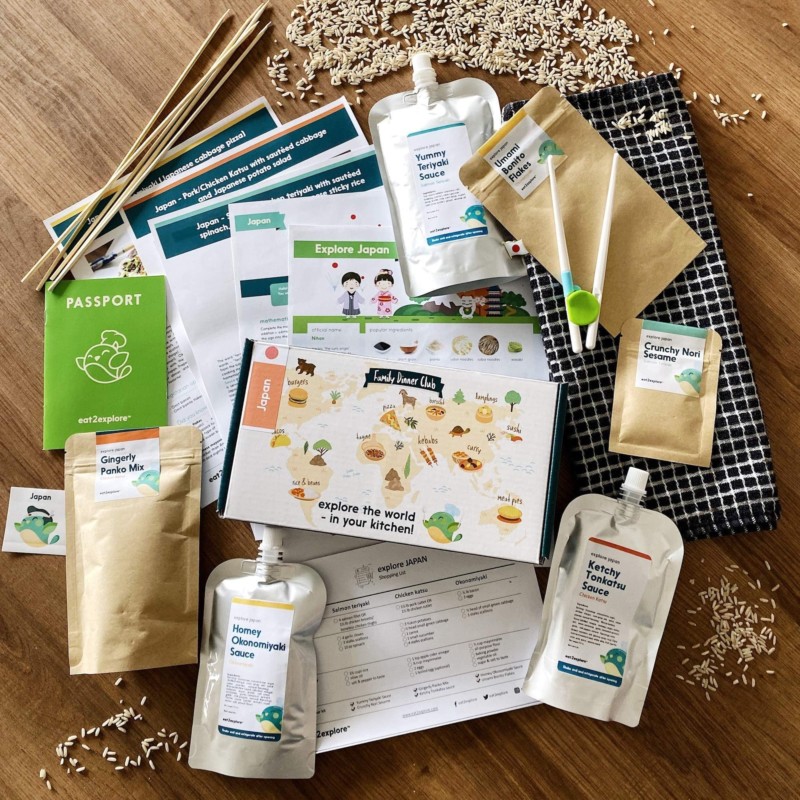 Let your kids help out in the kitchen and learn about different countries at the same time with eat2explore subscription boxes. eat2explore's subscription box service brings the food of different countries (19 countries/regions like Italy, Mexico, Greece, etc.) straight to your kitchen table. It provides tools for families to cook together, learn and dine on different cuisines and cultures. Once kids are done exploring the country, they'll love they can track their "travels" with a sticker on their eat2explore passport and collect country flag pins. The boxes can be purchased one box at a time, or through a monthly subscription. eat2explore provides three easy-follow-recipes and a shopping list to purchase proteins and vegetables of your choice.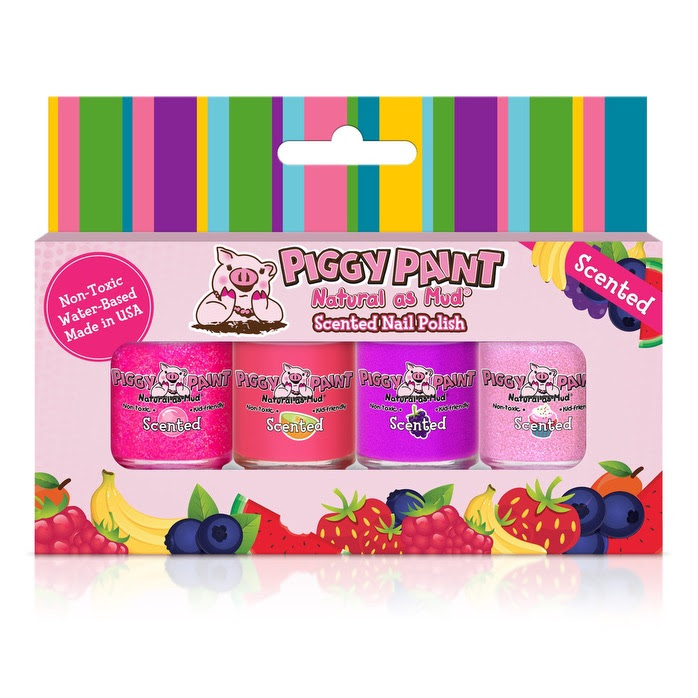 The Piggy Paint Lucky Lollipop Set will make back-to-school so fun this year! Piggy Paint Scented Nail Polish is the same trusted, non-toxic Piggy Paint formula – but with extra fun! Kids will love these yummy scents that last long after the polish is dried. This advanced water-based formula is Cruelty-free + Vegan. Plus, it dries to a hard finish that doesn't wash or peel off. This Scented Lucky Lollipop set contains 4 flavorful 0.25 oz. shades: Bubble Gum Bash, Magical Melon, Grouchy Grape, and Cupcake Cutie. Smell the fun, not the chemicals!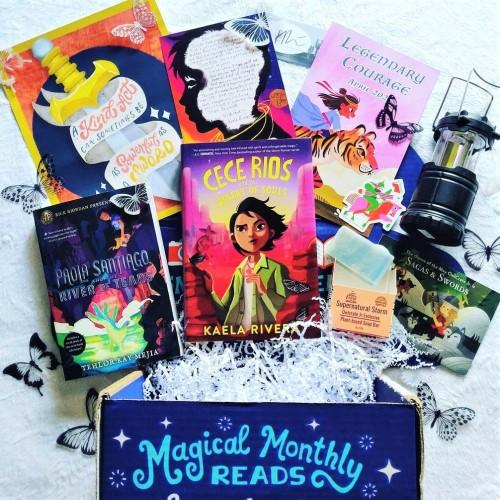 Give a gift to your mini-literature lover or find new book titles for kids that you may not have picked up on your own thanks to OwlCrate Jr.'s award-winning subscription book box. This monthly subscription box is curated for kids ages 8-12, and each box includes a brand-new novel, an exclusive letter from the author, plus cool activities, games, and fun goodies related to the theme of the month! Each monthly box includes books that are published within 45 days of ship date. The books are either standalone stories or the first in a new series. Past themes included Code Breakers, Bump in the Night, Rebels & Rulebreakers, and more. Upcoming themes include Legendary Courage, Sagas & Swords and Wondrous Worlds. Available for one time box, three or six month subscriptions.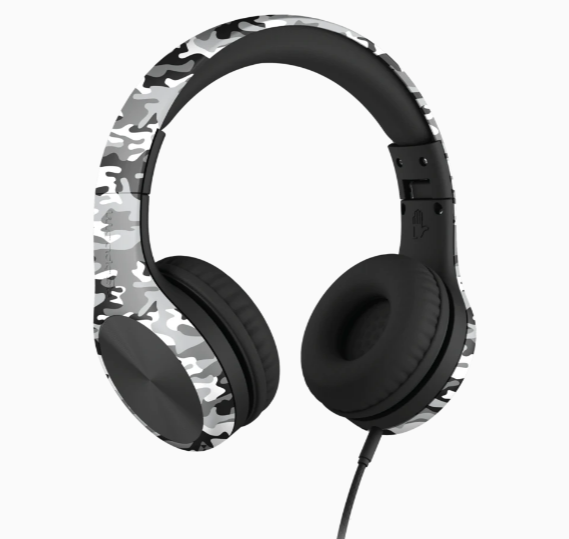 Compact, foldable, non-pinching, with snag-free cushioning and comfy fixed-ear cup design, LilGadgets Headphones have a max volume of 93db, making them the perfect choice for kids. They come with a SharePort so two children can share a device without having to share headphones and they even have a built-in microphone. LilGadgets Connect+ line is wired and designed for kids ages 3 and up. The Untangled Pro model is a wireless Bluetooth headphone that gives children the freedom to roam up to 30 feet away from their device while wearing them. Sold at: https://www.lilgadgets.com/, Amazon.com, Amazon.ca, Target.com and Walmart.com.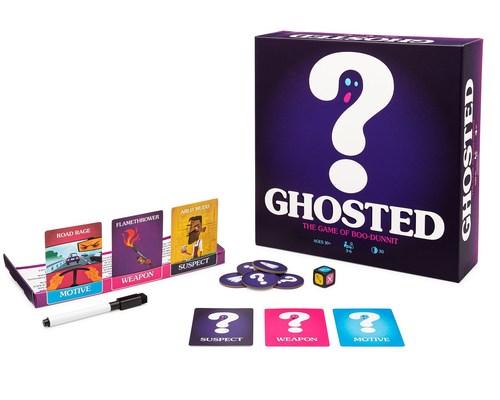 For a bit of fun during the school year, kids can play this new "whodunnit" game from Big G Creative: Ghosted! Gameplay takes a supernatural turn as players must solve their own demise from the great beyond. Identify which suspect had it in for you, what wacky weapon they used (think a tank of piranhas, a 3-hole punch, a selfie stick, or murder hornets!), and why they wanted you out of the picture. The first to solve the mystery of their passing in this witty and spirited game wins! It's the perfect entertaining and educational way to connect as a family!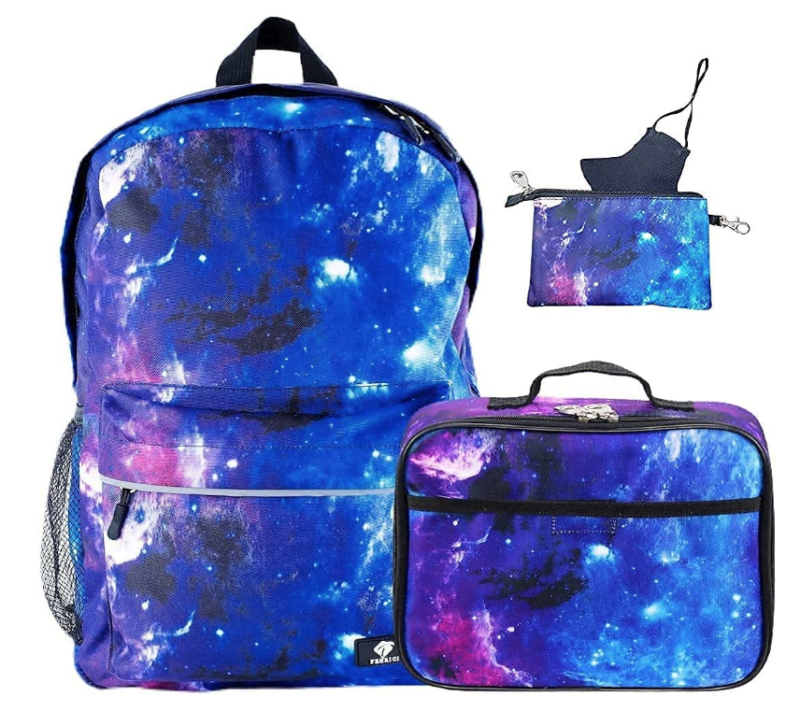 Make to sure check out Fenrici for the trendiest new backpacks and lunch boxes for your kiddos. Fenrici has debuted new, eco-conscious backpacks and matching lunch boxes that feature dinosaurs, mermaids, and more. With these exciting new patterns to hold all of the essentials, kids will love carrying everything in their roomy, comfortable pack. Durable and made from recycled materials, these backpacks can hold a laptop, books, and more. Children also adore the matching lunch boxes, reusable masks, and mask pouches; available on Fenrici.com and Amazon.com, with every purchase giving back to Global Genes.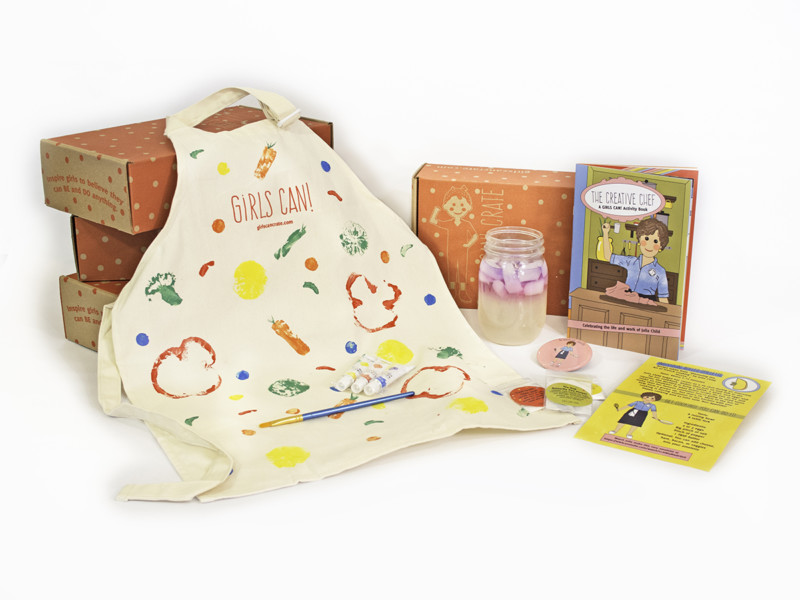 Inspire young girls with award-winning GIRLS CAN! CRATE, a monthly subscription box created to empower girls-and boys-(ages 5-10) to Do and BE anything by introducing them to fearless women of history who made the world better. Each month, a new kit celebrates the life of a strong, diverse female role model such as Ella Fitzgerald, Florence Nightingale, Marie Curie, Frida Kahlo, Malala Yousafzai, Sally Ride and more. Crates include the GIRLS CAN! 28-page activity book with an original story celebrating a featured woman and other fun activities, 2-3 hands-on STEAM (science, technology, engineering, art, and math) challenges with necessary supplies, a collectible button and much more.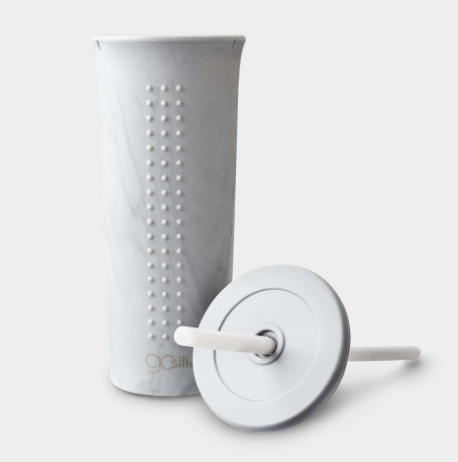 Staying hydrated is important all year round but especially once the kids get back into the swing of the school year. Send them with the GoSili Silicone 24 Ounce Straw Cup to make it easy for them to sip on water all day long. This safe, non-toxic, and eco friendly cup has a smart simple design that keeps it functional. Kids like how fun this cup is to use while parents appreciate how the entire thing is dishwasher safe, unlike many water bottles. Use for both hot or cold beverages, this is one cup that will be used for years to come.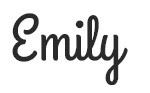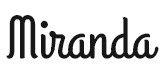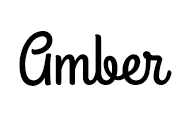 Hi there! I am Emily Evert, the owner of Emily Reviews. I am 28 and live in a small town in Michigan with my boyfriend Ryan and our two pugs. I have a large family and I adore my nieces and nephews. I love reading memoirs, and learning about child development and psychology. I love watching The Game of Thrones, Teen Mom, Sister Wives and Veep. I like listening to Jason Isbell, John Prine, and other alt-country or Americana music. I created Emily Reviews as a creative outlet to share my life and the products that I love with others.
This post currently has 14 responses.