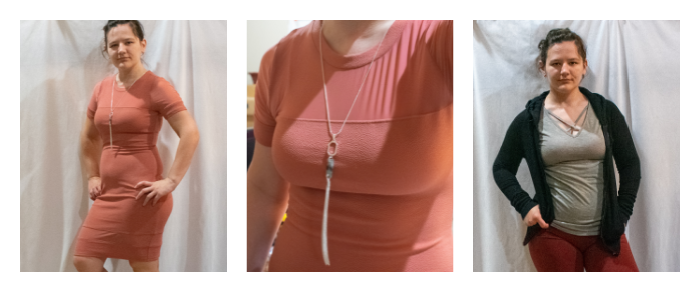 I was sent a shipment of clothing and accessories from Nadine West fashion subscription. All opinions are my own. There are affiliate links in this post.
Nadine West is a fashion subscription service that is cheaper than many of the others out there. If you have a limited budget, you can even set your spending limit to $25 per item. Or, if you're okay with spending more, you can put that in your profile. I think the most expensive item I was ever sent was about $44. Many other clothing subscription services don't send anything under $50! So, if you're a value seeker like myself, this is a great clothing subscription service to try.
This month I was sent six items.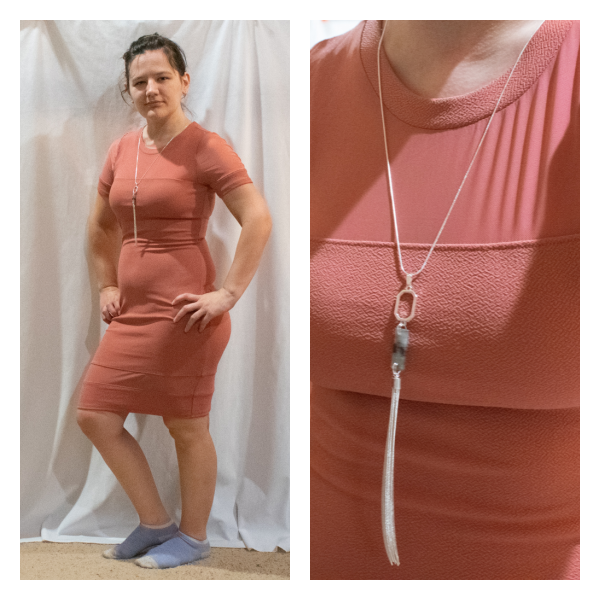 The dress and necklace shown here were both sent to me this month via Nadine West.
The dress is a pretty coral or salmon type of color, with most of the dress having a bit of a texture to it. The upper chest and a strip across the thighs is mesh, though. I really like the color and style of this dress, but I could use it in a bigger size, and I'm not comfortable enough with my body to enjoy wearing snug clothing right now. Cute, just not for me right now. It is $29.99 to keep.
The necklace has a long chain and a tassel type of pendant. This is cute but it's not really my style. I mostly only wear necklaces when I am dressing up which is pretty rare, and this necklace is a bit more casual than that. It is $44.99 which I think might make it the most expensive item that they've ever sent me.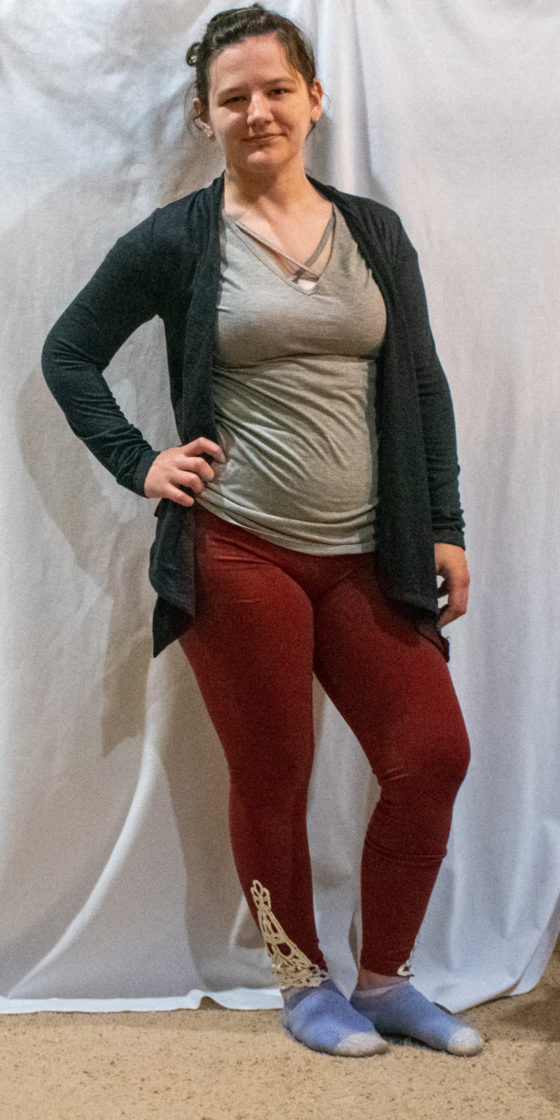 It's definitely not cardigan weather here in Michigan right now, but I like this dark gray (charcoal?) cardigan that they sent me this month. It's got full length sleeves, and a slightly angled cut to the front of the cardigan. It will be cute for layering over tops this fall and winter. It is $34.99 to keep.
The leggings pictured here were also sent to me this month. They're a bit more snug than I'd usually like, and I'm not sure that the lace/crocheted type detail on the ankles is my style. I don't think I will keep these. They are $23.49 to keep.
I was se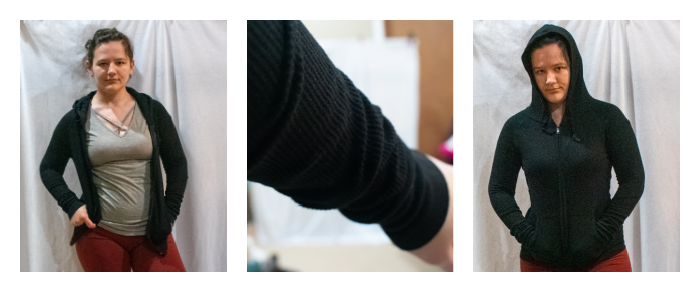 I believe this hoodie was the first one that Nadine West has ever set me! It's a fairly thin hoodie in a thermal type of material. It's just black, but I love thermal material. I'll definitely be keeping and getting lots of use out of this hoodie! It is $30.99 to keep.
Overall this was a pretty good shipment. I got two items that were major 'wins' for me. While the others didn't work out, I still consider that a good shipment overall. I don't expect to like every item that I am sent. As long as I get at least one item that I really like, I consider it a good shipment. Remember, you ship back anything you don't care for and you aren't charged for those items. Plus, the shipping fee that you pay to get a shipment ($9.78) rolls over into being a discount off anything you keep.
You can join Nadine West today. They'll have you fill out a syle profile sharing what clothing sizes you wear, what colors and prints you like, and other details about your style. Then a stylist will send you 5+ items that they think you'll like. You get to try them on at home and keep what you like, and send back what you don't wish to pay for.
New Customers at Nadine West Get $20 off first box + FREE shipping Using Code: AUG20WEST. Ends 8/15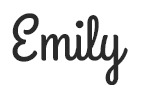 Hi there! I am Emily Evert, the owner of Emily Reviews. I am 28 and live in a small town in Michigan with my boyfriend Ryan and our two pugs. I have a large family and I adore my nieces and nephews. I love reading memoirs, and learning about child development and psychology. I love watching The Game of Thrones, Teen Mom, Sister Wives and Veep. I like listening to Jason Isbell, John Prine, and other alt-country or Americana music. I created Emily Reviews as a creative outlet to share my life and the products that I love with others.
This post currently has 8 responses.