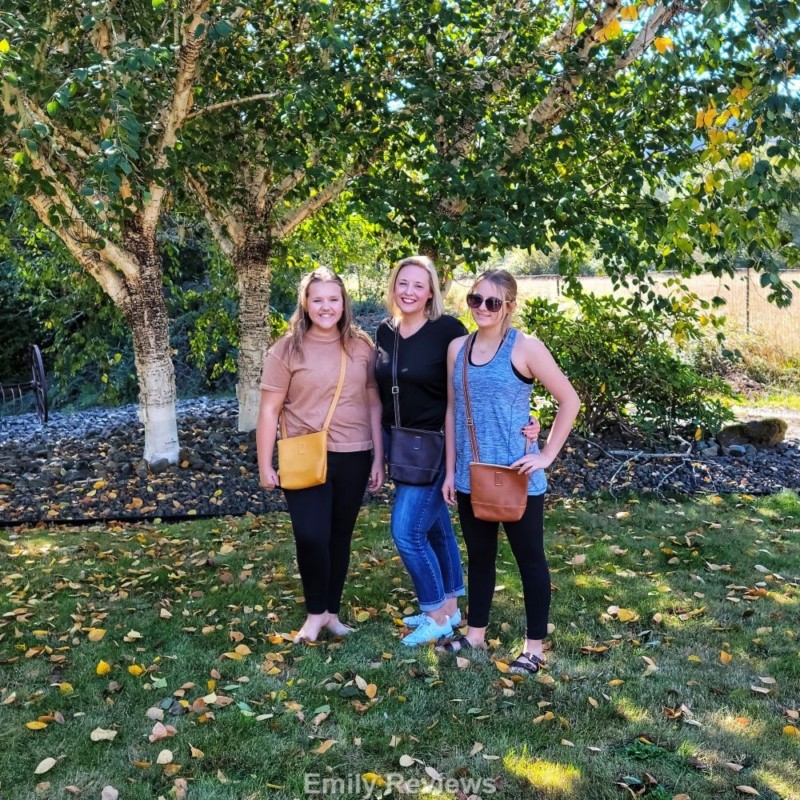 Thank you to Portland Leather Goods for providing me with products to facilitate my blog review. All opinions are 100% my own.
Portland Leather Goods specializes in high-quality hand-crafted leather goods. They offer customers a variety of bags and totes of all sizes and shapes. They also have journals, wallets, and Dopp kits. You can even purchase leather "milk" healing balm to maintain the condition and look of your leather product for many years.
Two years ago, I got my husband a wallet from Portland Leather Goods and myself a tote bag. Through approximately 730 days of use, they still look like new. We have been impressed with them!
This year, I decided to go back to Portland Leather Goods for some items I wanted to have on an upcoming trip.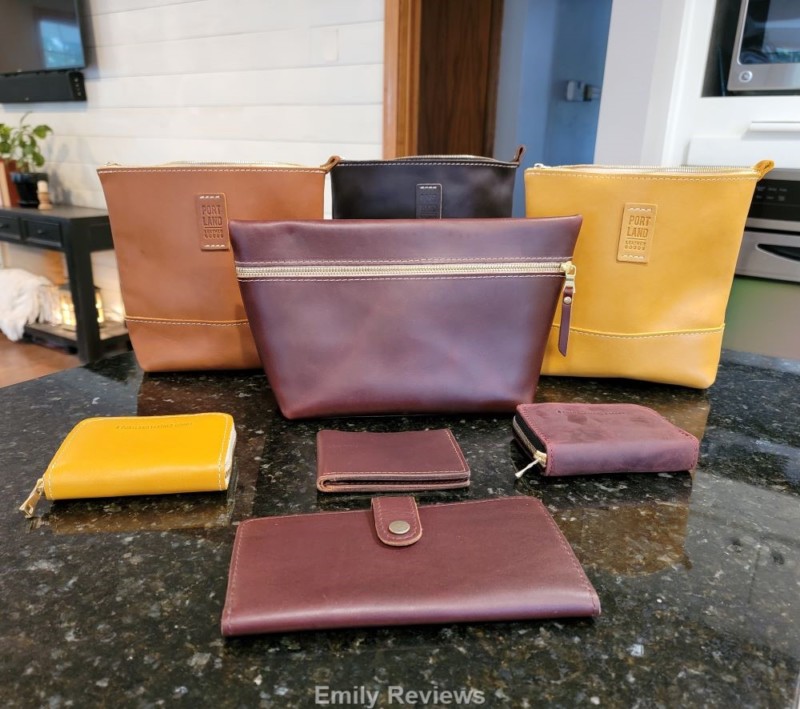 I got my two daughters and me, crossbody Festival Bags. When I travel, I like having a crossbody bag. I feel like it is more secure. I also let my daughters each choose a Small Zip Wallet. These wallets are the perfect size for them to carry a little cash with them on our trip.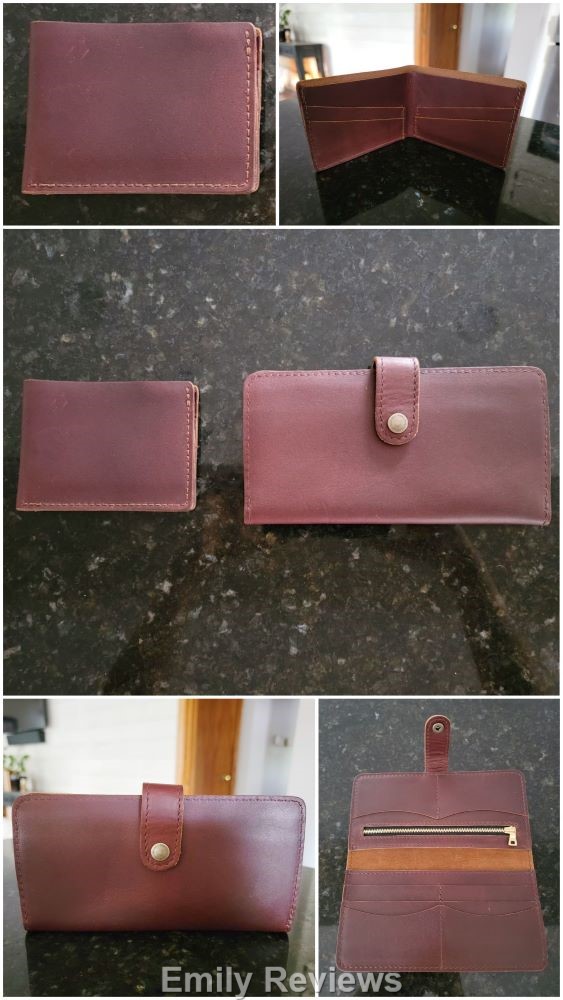 While I was shopping, I grabbed both men's and women's Bifold Wallets. I chose to get a men's Bifold for our trip. I like this size for carrying our hotel keycard, my ID, and cash on our trip. It has room for more, but that is usually all I carry while traveling. I wanted the women's Bifold to use while we are at home. (It matches my tote bag.) The Women's Bifold has room for my ID, several cards, cash, and my checkbook. It also has a zippered pocket for change.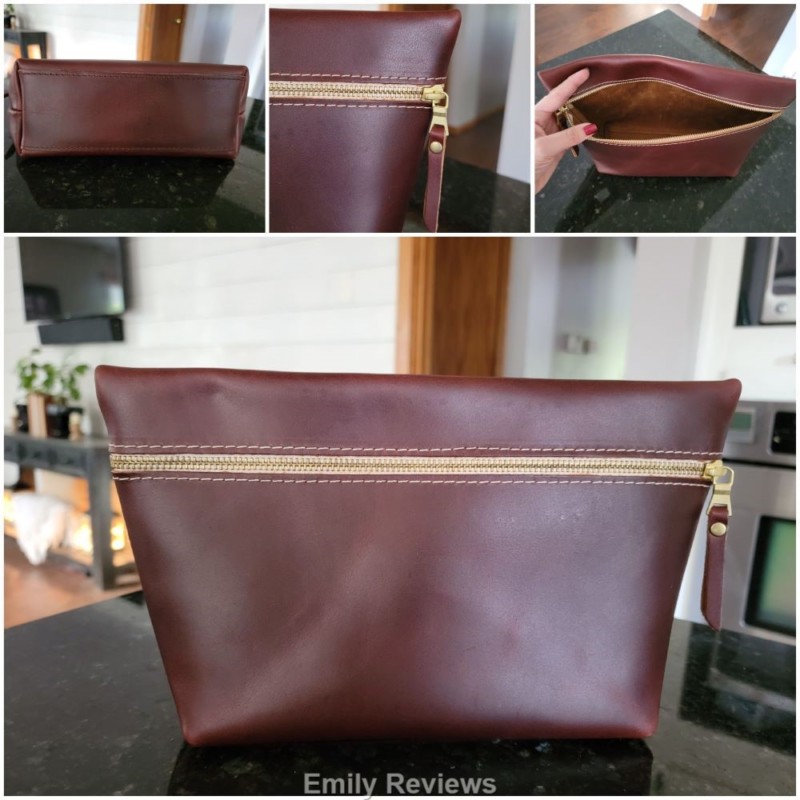 I couldn't leave the Portland Leather Goods website without getting one more thing. I have never had a nice cosmetic bag. It is something I have wanted in the past but never purchased. So, I decided now was the time! I love how roomy this bag is. It holds all of my cosmetics perfectly!
All of Portland Leather Good's customers can rest assured that every item is made with the utmost care and attention to detail. If an item doesn't meet their high standards, they offer it in their 'Almost Perfect' Sale section. Many of the items in this section have minor cosmetic flaws that no one else would ever notice!
Portland Leather Goods has so many items that would make great gifts. I strongly suggest you check them out! If you happen to live around the Portland, Oregon area, treat yourself and visit their one and only retail store. Although Portland Leather Goods has many extremely loyal and satisfied online customers, they have purposely limited themselves to only one retail location giving it a small business feel. You will find the same great high-quality products in Portland as you do online.
Buy It: Please visit the Portland Leather Goods website to see the great selection of products they offer and convenient shopping locations.
Connect: Don't forget to follow Portland Leather Goods on Facebook, Pinterest, and Instagram for the latest product announcements and special offers.


Hello, my name is Laurie. My family and I live near the Oregon coast. When we aren't at work, in school, or on the volleyball court, we enjoy traveling, cheering for our favorite sports teams, playing outdoors, and checking off items on our bucket list. We are lucky in that both sets of our parents, as well as our siblings and their families, live within an hour of us. We get together often to help one another out, celebrate milestones, and go on adventures together.
This post currently has 7 responses.