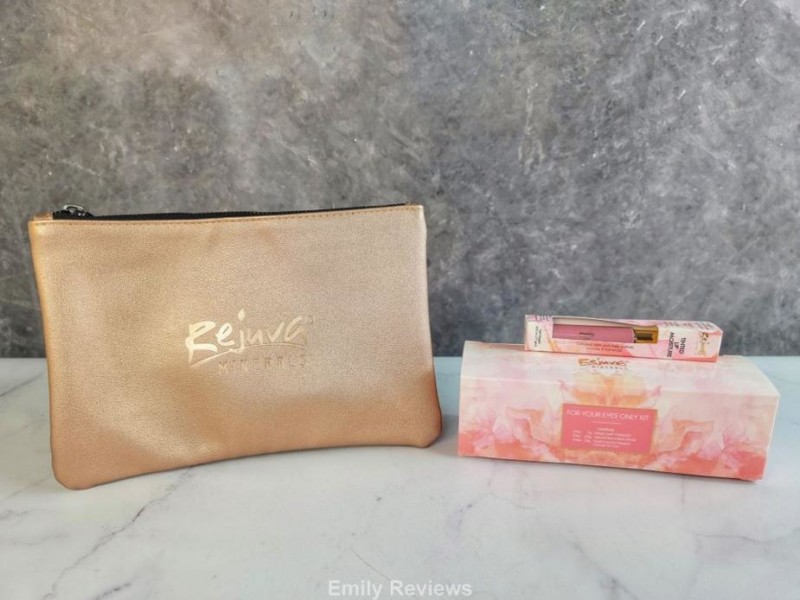 Thank you to Rejuva Minerals for providing me with products to facilitate my blog review. All opinions are 100% my own.
My tween and teen daughters LOVE makeup! They enjoy being able to use products in ways to create different looks. They watch video tutorials and practice different application techniques. Over the last year or so, they have gotten good at it and even taught me a few things!
When I asked my daughters what they wanted for Christmas, makeup was at the top. For these gifts, I turned to one of my favorite cosmetic brands, Rejuva Minerals.
I love Rejuva Minerals cosmetics because they are 'clean'. They have earned the EWG VERIFIED seal as well as the MADE SAFE seal. This means that they are safe for use. They don't contain fire retardants, heavy metals, neurotoxins, high-risk pesticides, reproductive toxins, toxic solvents, or harmful VOCs. Rejuva Minerals cosmetics are made with naturally derived and organic ingredients.
I decided to get both girls a Customizable Eye Kit, Organic and Vegan Lip Gloss, and Luxe Cosmetic Bags.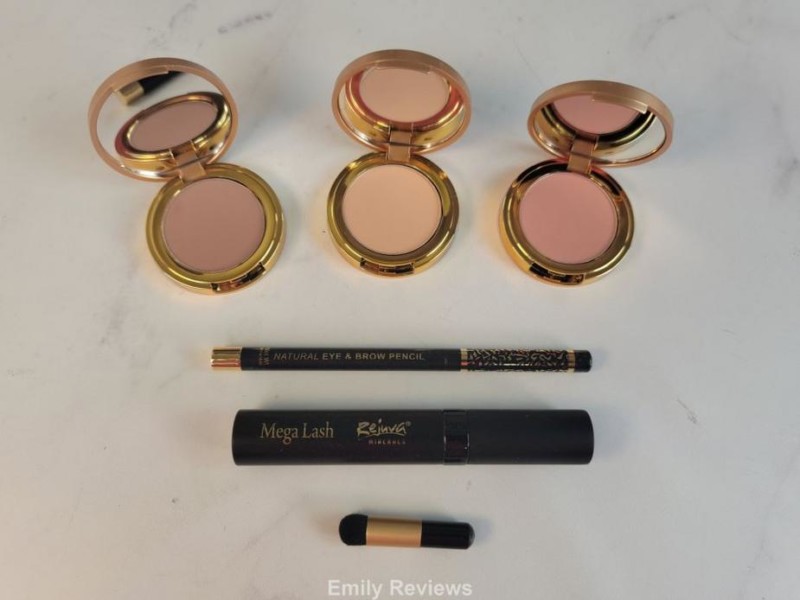 A Customizable Eye Kit includes Three 2.8 gm Multi Purpose Pressed Powders, Mega Lash Mascara, Eye & Brow Pencil, and a Mini "all over eye brush". When you purchase a Customizable Eye Kit, you have your choice between seven Multi Purpose Pressed Powder colors. You also get your choice of two Mega Lash Mascara colors. I chose the same colors for both girls. I went with fairly neutral shades: mocha latte, tropical sunset, beach bum, and midnight mascara. The Eye & Brow Pencil comes in black sapphire.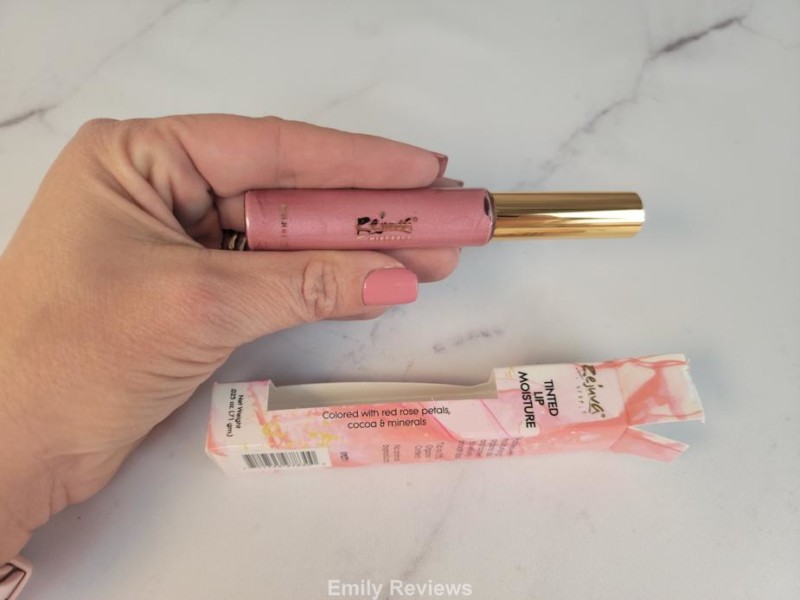 Organic and Vegan Lip Gloss is a new product for Rejuva Minerals. It is available in two colors Rose Nude and Lavender Rose. Organic and Vegan Lip Gloss has been infused with organic peppermint oil for a refreshing feeling on your lips. I decided on Rose Nude lip gloss. It has sheer coverage with a hint of color. It is gorgeous. I think the girls will really like it.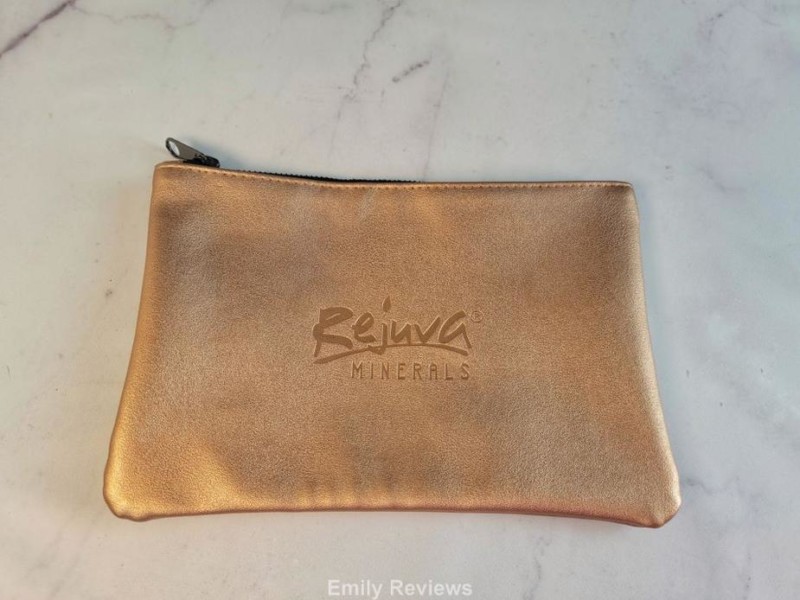 I wanted to give the girls their Rejuva Minerals make-up in a Luxe Cosmetic Bag. The Luxe Cosmetic Bag is so pretty! It has a flat metallic gold exterior and a satin interior. The top has a secure zipper closure. The Luxe Cosmetic Bag is made with leatherette material and is 9″W x 6″H in size.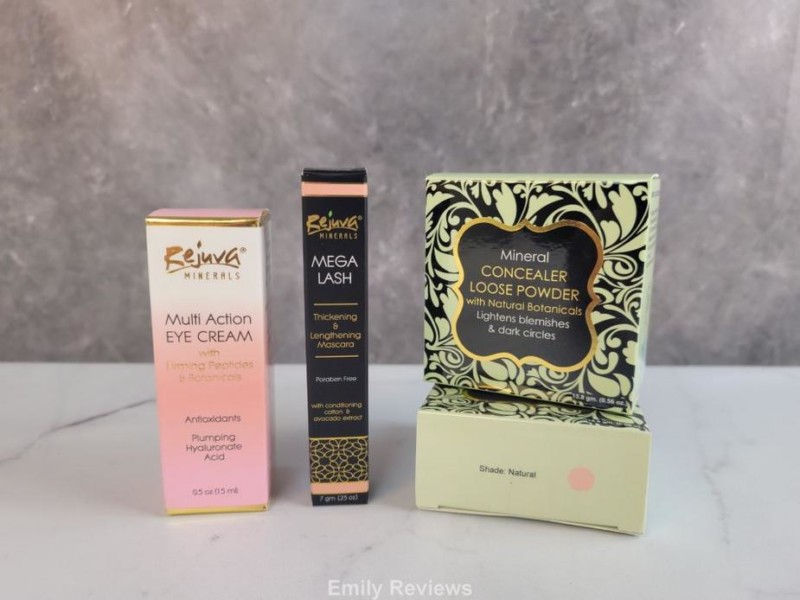 While I was shopping for the girls, I decided to grab a few things for myself. I got a Multi-Action Anti Aging Eye Cream, Mega Lash mascara, and two Concealer Powders.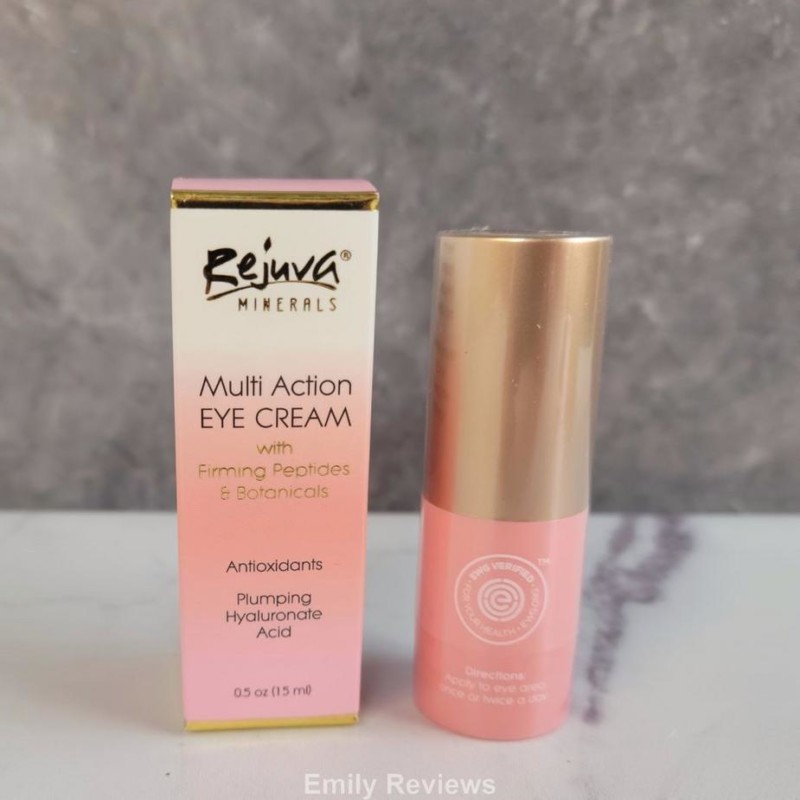 The Multi-Action Anti Aging Eye Cream is also a new product for Rejuva Minerals. The Multi-Action Anti Aging Eye Cream contains high potency actives, including firming peptides, plumping Hyaluronate Acid, firming & tightening botanicals, and antioxidants. It helps protect your skin from oxidative stress. Since receiving my skin cancer diagnosis last spring, I have been seeing a dermatologist. Now more than ever, I am paying attention to my skin and the products I chose to use. When I heard about the Multi-Action Anti Aging Eye Cream, it sound like just the thing my skincare routine needed. I am excited to have a product that will help me reduce the signs of aging and give my skin a more youthful appearance.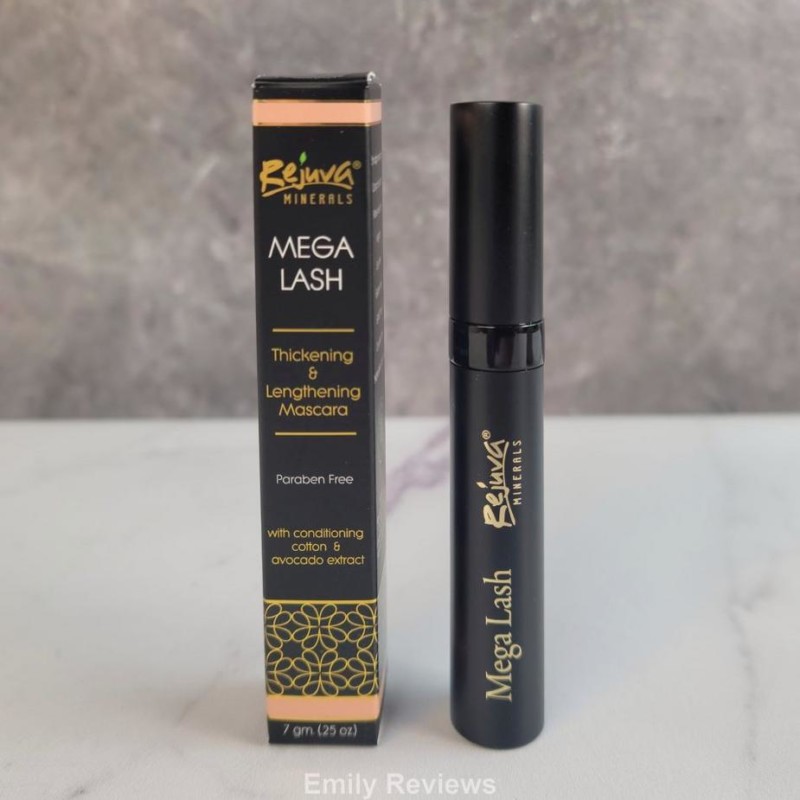 Mega Lash mascara is made with naturally derived and organic ingredients. It is available in two colors Coffee Bean and Midnight. Mega Lash mascara is water-resistant. I have used Mega Lash mascara before. I believe the last time I had it, I got it in Coffee Bean so this time I chose Midnight. I like this formula. It goes on in smooth even coats, not clumpy at all. I also really like that even after a long day of wearing it, it never burns my eyes like other brands of mascara do.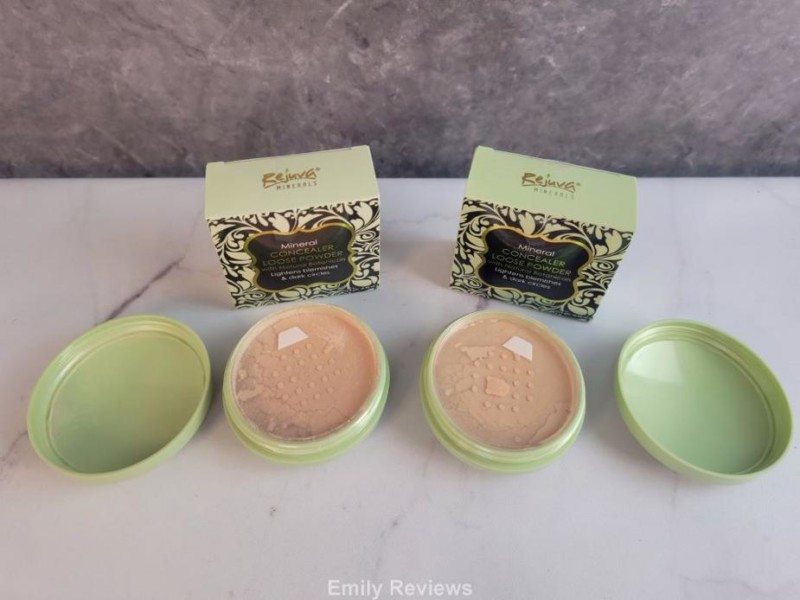 Concealer Powder offers a semi-matte finish. It helps balance skin tones conceal minor blemishes and rosacea as well as and other types of skin conditions. It is available in two colors Golden Sand and Natural. The Concealer Powder feels great on. It is lightweight but provides a good amount of coverage.
If you are in the market for 'clean' cosmetics, I strongly suggest Rejuva Minerals!
Buy It: Please visit the Rejuva Minerals website to see the great selection of products they offer and convenient shopping locations.
Connect: Don't forget to follow Rejuva Minerals on Facebook, Twitter, and Instagram for the latest product announcements and special offers.
WIN IT: TWO winners will each receive a Customizable Eye Kit. This is a US giveaway. It is scheduled to end on 11/21/2021. Good luck!


Hello, my name is Laurie. My family and I live near the Oregon coast. When we aren't at work, in school, or on the volleyball court, we enjoy traveling, cheering for our favorite sports teams, playing outdoors, and checking off items on our bucket list. We are lucky in that both sets of our parents, as well as our siblings and their families, live within an hour of us. We get together often to help one another out, celebrate milestones, and go on adventures together.
This post currently has 5 responses.