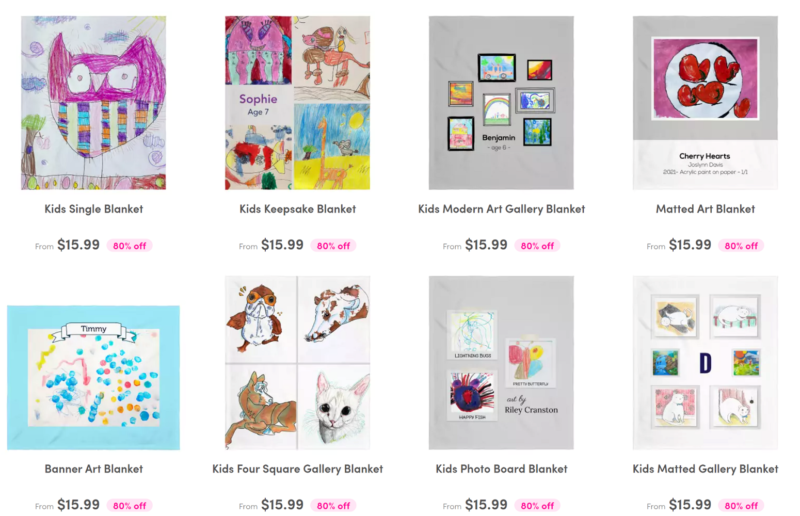 Thanks to Collage.com for sending me these beautiful blankets. As always, all opinions are my own.
If you're looking for a personalized gift for a parent or grandparent this holiday season, look no farther than the brand new Kids Art Section on Collage.com! Choose from custom pillows, mugs, canvases, or blankets to preserve your child's art in a permanent, heirloom way that doesn't take up space on the refrigerator. I decided to gift myself (or really, our family) two blankets with art that our kids made this year!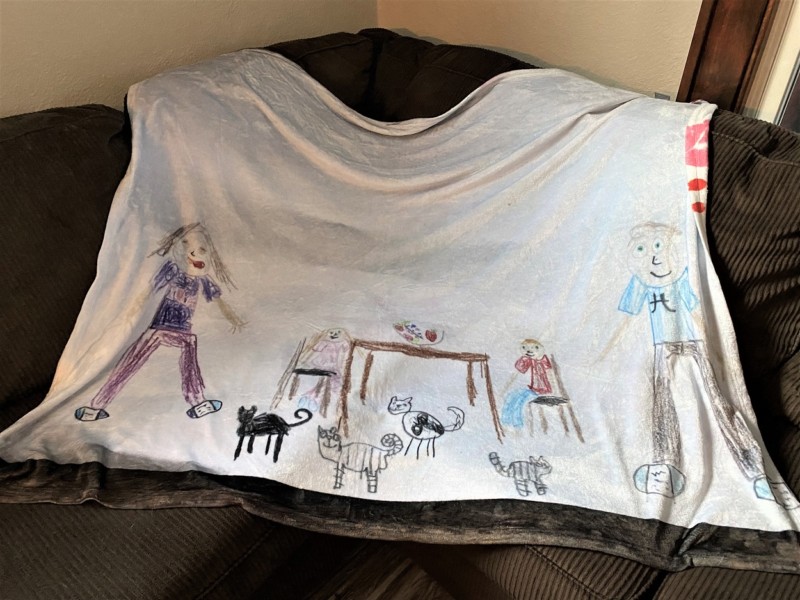 Our daughter drew our entire family (including our four cats!) and she put so much of each person's personality into it that I wanted to save the image forever. I don't know about you, but we have so many drawings by our kids that just get thrown away or that I don't know what to do with to preserve them. This one is special because it includes our whole family and I decided to put it on the Kids Single Blanket at Collage.com. I was so impressed with the quality when I received it and I LOVE having this drawing on something that we get to keep forever. Harper also thinks it's pretty great that her drawing is on a big throw blanket in our living room!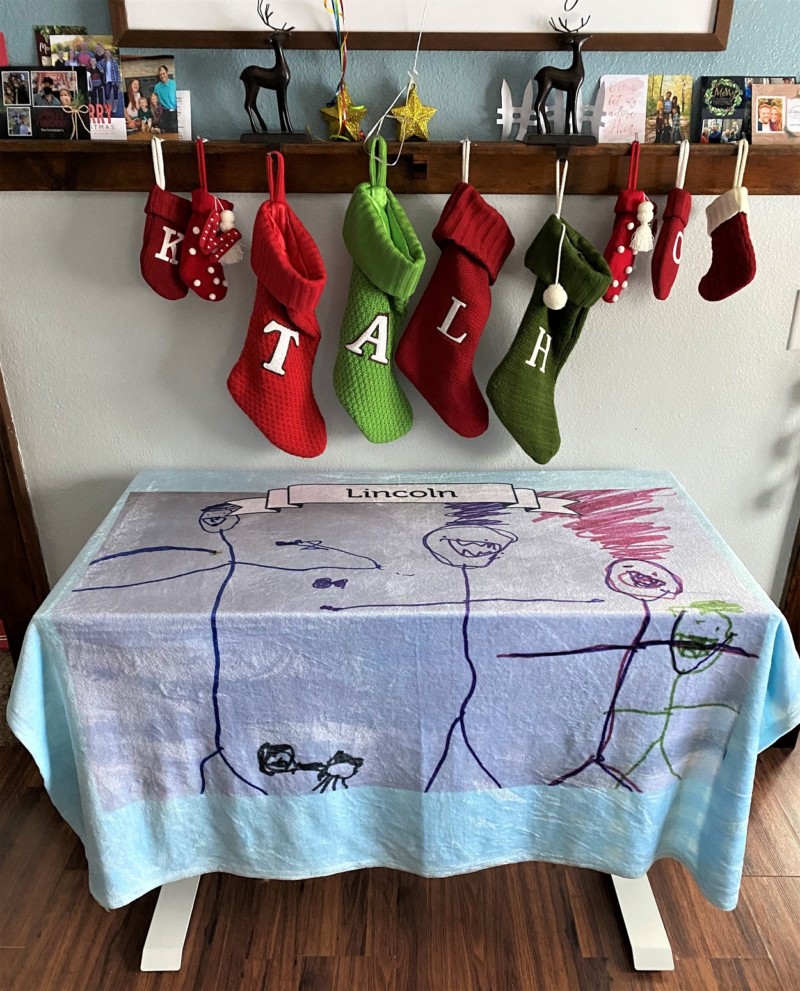 Lincoln also drew a picture of our family! He was five when he drew this and I thought it was so adorable; he also drew his cat, Olive! I went with the Banner Art Blanket for his because I like the overhead with his name and the colored frame. You can choose from baby, throw, or queen sizes and fleece, cozy fleece, sherpa, or woven fabrics! The fleece is ultra-soft and cozy, and Lincoln is very proud to have one of his pictures on a blanket too!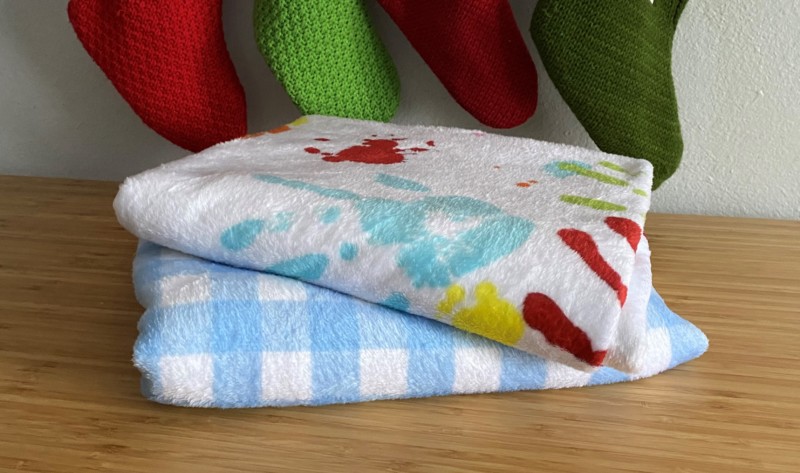 You can choose a background for your blankets as well, or leave them blank if you prefer. Ours have handprints and blue checkers on the back to give an added POP to the gift. Along with blankets, you can choose from mugs, pillows, and canvases to preserve your child's art or make gifts for family members! I can see these being great gifts for Christmas or Mother's/Father's Day as well! My mother-in-law is an artist and I know she'd love a mug or blanket with some of our kids' art preserved on it, so I think that will be her next gift from us.
Be sure to visit Collage.com to check out all of their customized gift options this holiday season!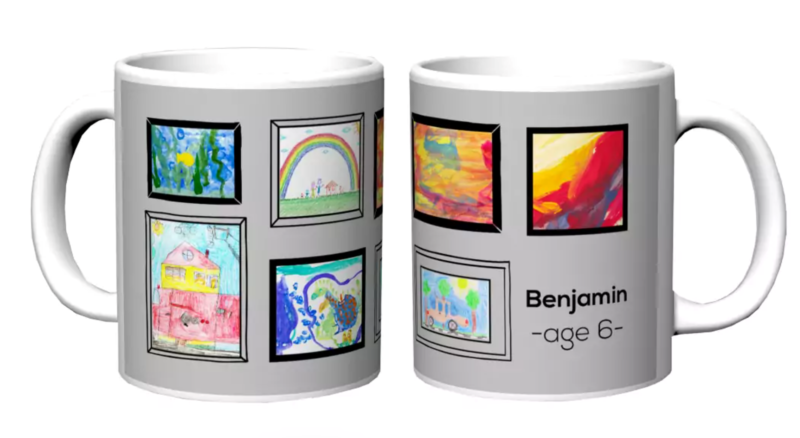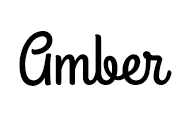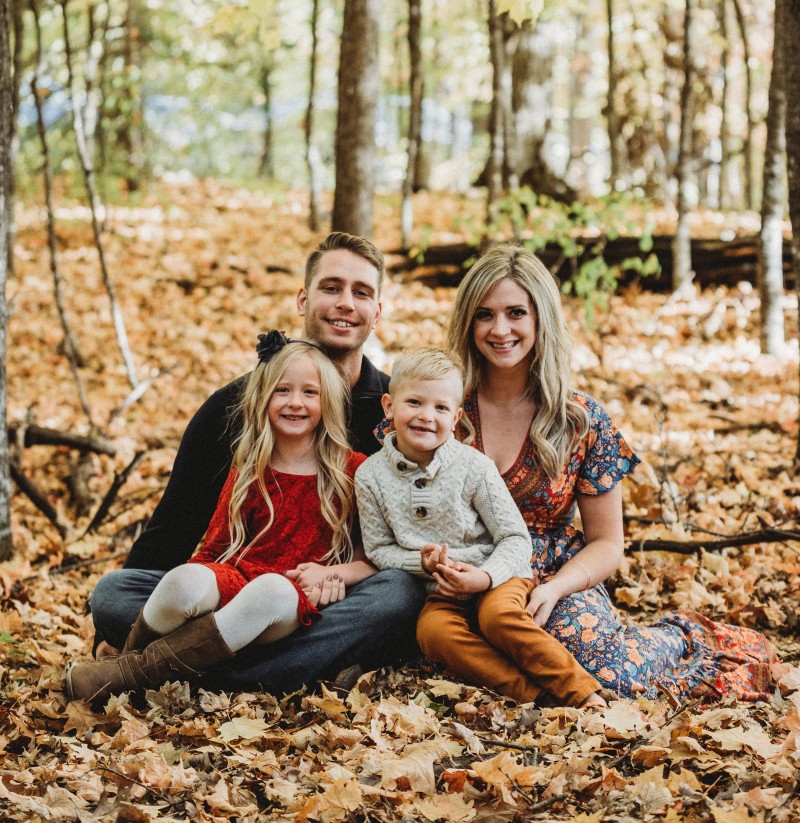 Hi there! I'm Amber, a 34 year old wife and mom of two from central Minnesota. I love to be outside with my family anywhere the weather is warm (which means I spend half the year freezing). We're a homeschooling family that loves to travel as often as possible! When I have a spare free moment, I love to read, take photos, and scrapbook. I'm interested in anything that makes life more fun; I also love socializing and sharing about my favorite products!
This post currently has 11 responses.