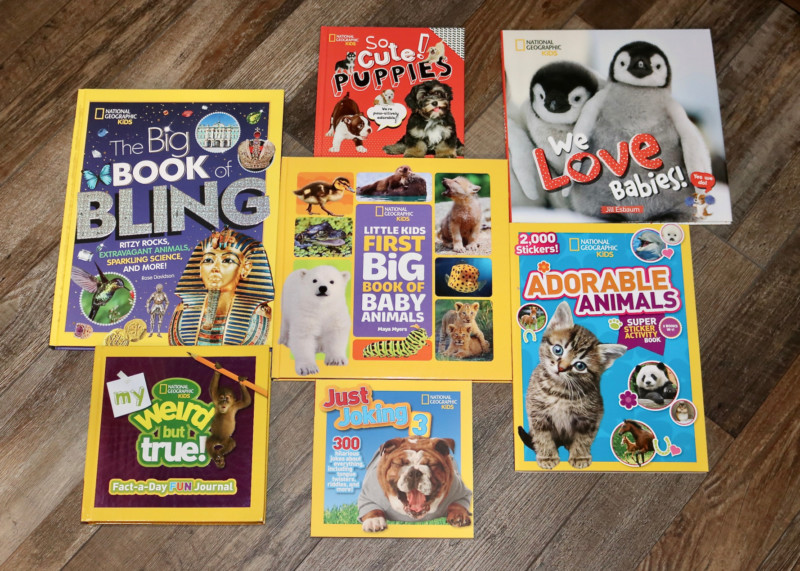 Thank you to Nat Geo Kids Books for sending these awesome books for review in exchange for my honest opinion.
My little ones got to celebrate Valentine's Day a little early this year! By partnering with National Geographic Kids Books, I was able to give them seven super fun books that are perfect for Valentine's Day (and every day). Be sure to read all the way to the end of this post to find these titles as a part of a National Geographic Kids Books Valentine's Day Mega Prize Pack Giveaway!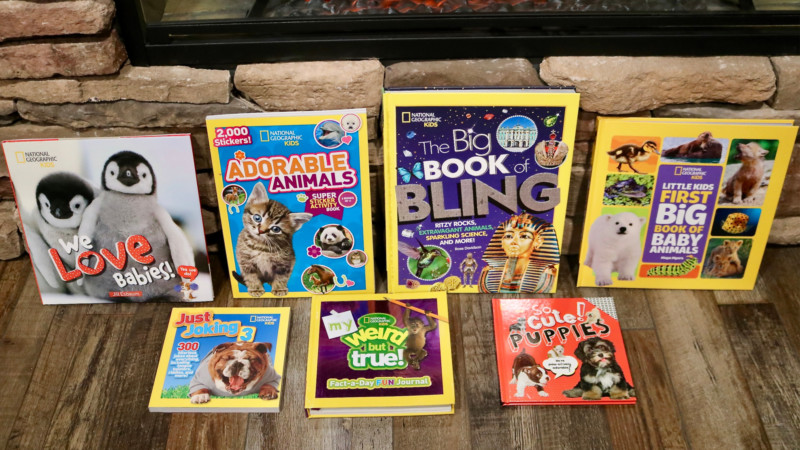 Up First, We Love Babies! This one is perfect for ages 2-5. It's a funny picture book with rhyming text and the cutest baby animals ever. Illustrated with National Geographic photography, We Love Babies! includes furry, feathered, and finned baby animals of all shapes and sizes.
Second in the group is the Little Kids First Big Book of Baby Animals. Geared to ages 4-8, it is filled with creatures big and small. More than 150 of National Geographic's most charming animal photos are paired with fun creature facts. Child-friendly text explains how animal parents take care of their young, how baby animals change as they grow, and how they learn to hunt and eat. A quick favorite for story time, bedtime, or any time.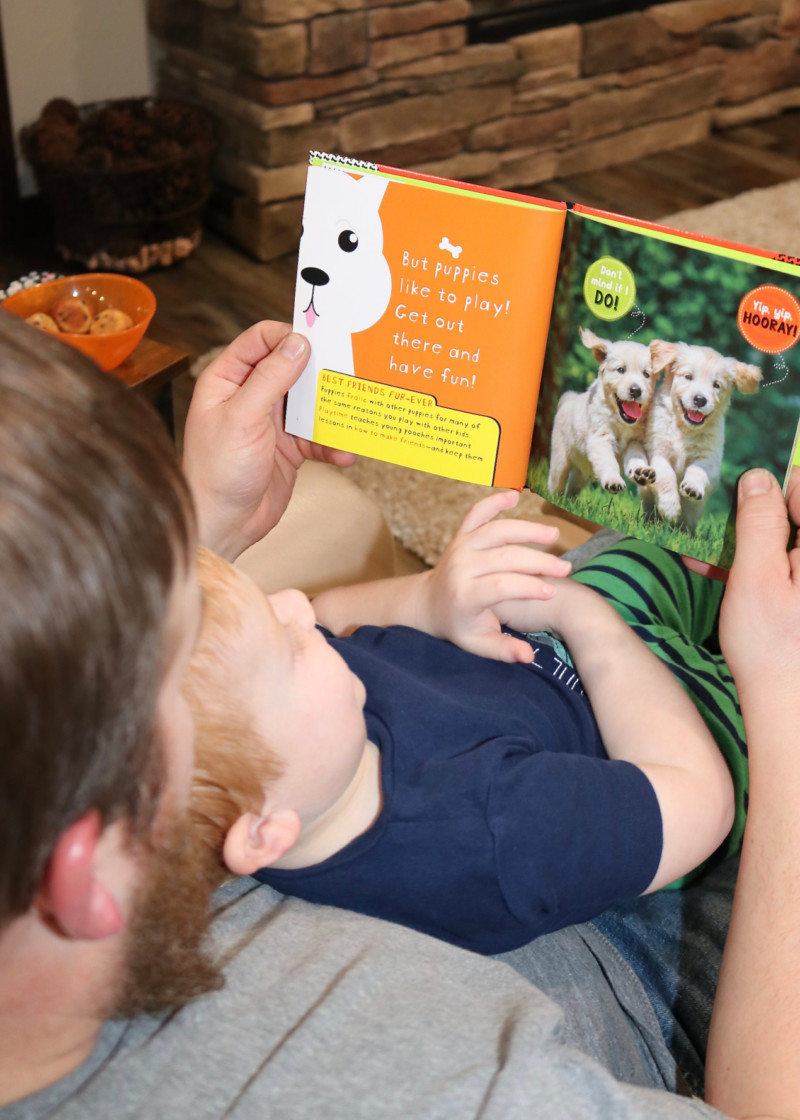 Next up is So Cute: Puppies. This is the book that my son chose as his favorite. It's geared for ages 3-7. My son is three. Pages and pages are filled with adorable puppies. Information and humor fill the pages. This book might be perfect for a little one who will be getting a new puppy.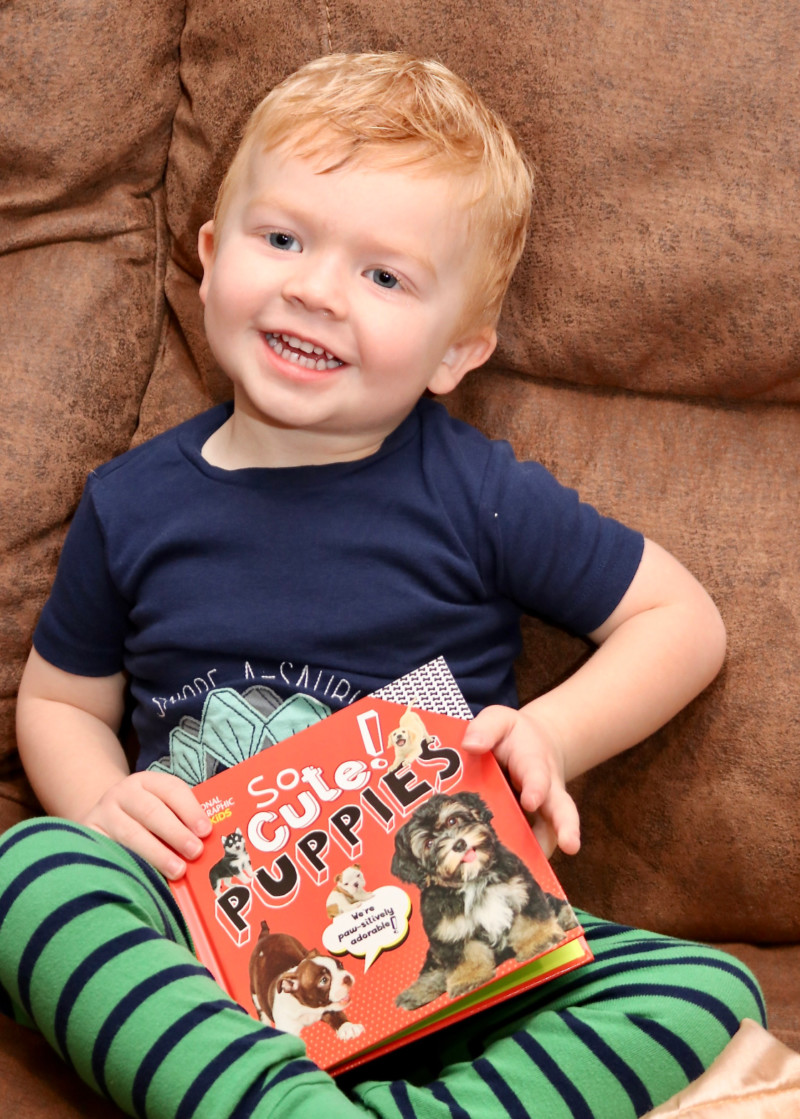 My Weird But True Fact-a-Day Fun Journal is geared to adolescents ages 8-12. They can keep their own personal diary about the weird and wacky world around them. For inspiration, there's a Weird But True fact a day, plus a place for kids to report on all the weird but true stuff they observe and experience on their own each day. A year's worth of fun to enjoy, record, and remember!
The Big Book of Bling is one of my daughter's two favorite books in this group. Every girl loves a little bling, and she's no different! It is filled with wonders that will dazzle and delight. Dig into info about mysterious minerals, gorgeous geodes and so much more. Readers will be dazzled by hundreds of flashy photos.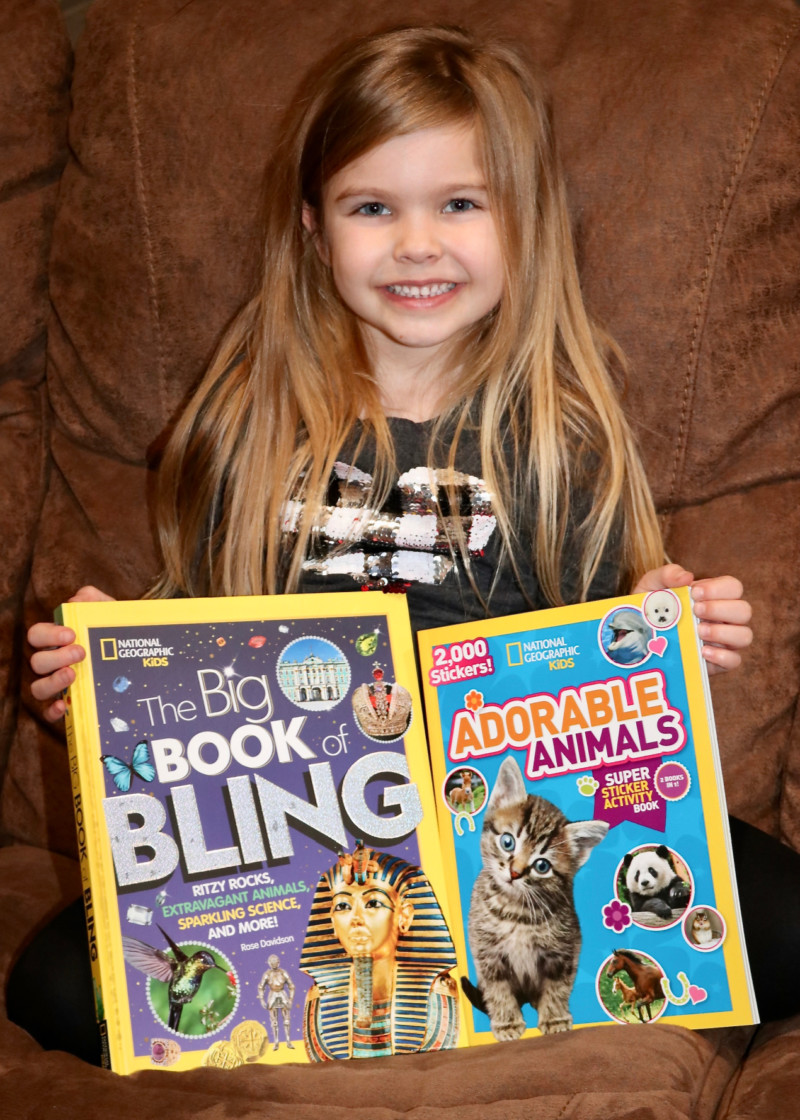 Our daughter's other favorite choice is this one: The Adorable Animals Super Sticker Activity Book. It is perfect for ages 4-8. It is full of the cutest animals on the planet. A perfect cure for cabin fever, or taking along on a long drive or plane ride. Kids are sure to love this book with 2,000 stickers and pages that are loaded with fun. This one has captured her attention for hours, adding stickers, coloring, and admiring the cute animals!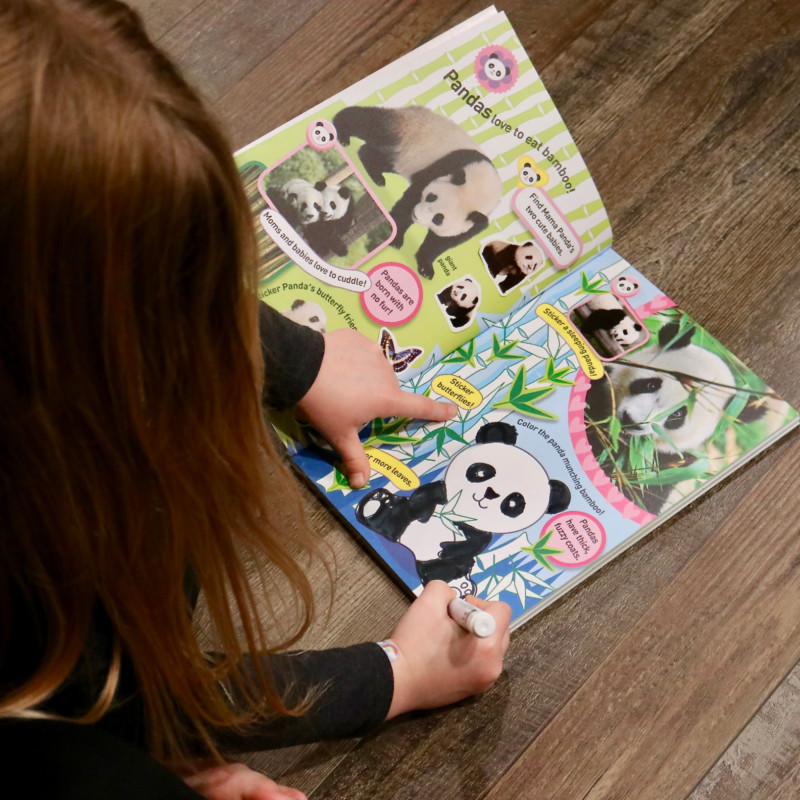 Finally, Just Joking 3. Exactly how it sounds, this book is packed with silly jokes that kids love. It includes knock-knocks, tongue twisters, riddles, and traditional question & answer jokes. Each joke is paired with colorful National Geographic photos. Geared for seven to ten-year-olds.
Buy It: Head over to National Geographic Kids

Connect: Don't forget to like them on Facebook and follow them on Twitter for all the latest news and promotions.

Win It: National Geographic Kids is generously offering one of our lucky readers A Valentine's Day Mega Prize Pack which includes all seven of the titles listed above and has a value of $95! The giveaway is open to US only. The giveaway will end February 20th, 2022. For your chance to win, enter the Giveaway Tools below. Good luck!


Hi, my name is Asha. I am 33-years-old and am a nurse by profession. Right now I am battling Breast Cancer. My husband and I have been married for 7.5 years and together we have a sweet six-year-old daughter, a fun three-year-old son, and a lovable bunny named Caramel. I enjoy spending time with family, taking photographs, scrapbooking, hunting, fishing, cooking and gardening.
This post currently has 9 responses.