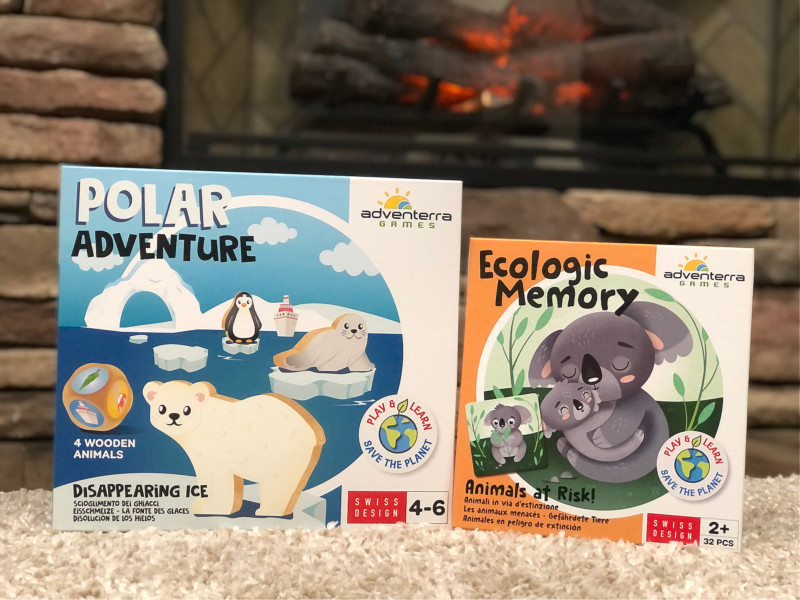 Thank you to Adventerra Games for providing games in exchange for my honest opinion in this review.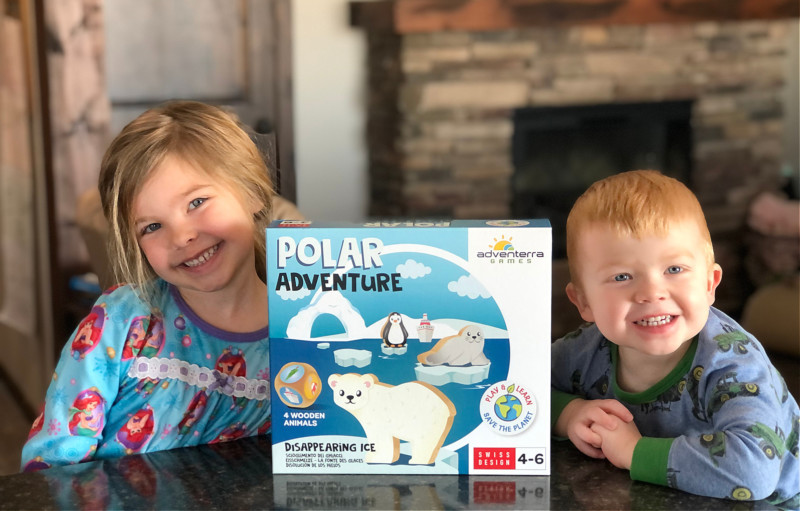 Winter is getting long here in the upper midwest. It's mid-March, but there's still snow on the ground and the temps are still too cold to be outside for long. We are getting cabin fever, and can't wait for warmer weather! Luckily, while we are waiting for spring to arrive, we got a couple new games from Adventerra Games to help pass the time.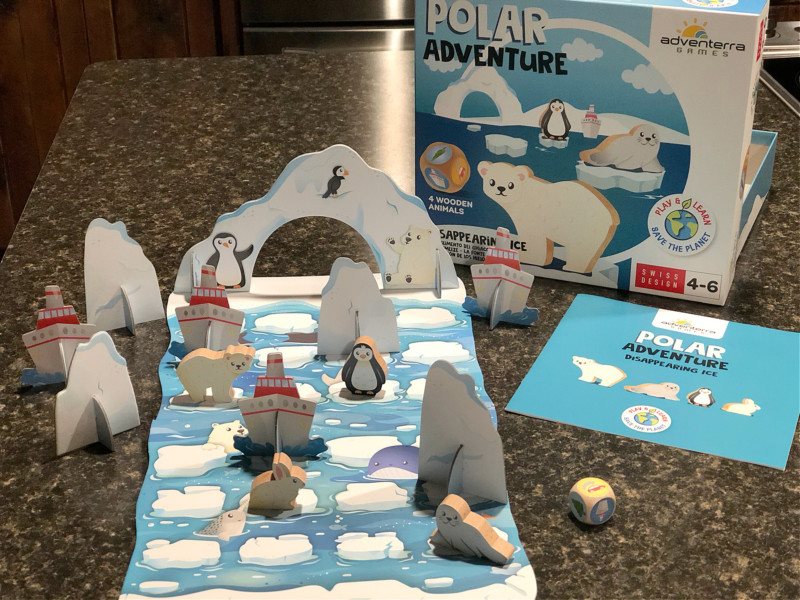 Polar Adventure: Disappearing Ice is geared to ages four and older, but my six-year-old and three-year-old enjoy it equally. The goal of the game is to get your arctic creature across the floating ice chunks to the safety of the big iceberg. Depending on the roll of the die, ships or small icebergs may end up in your way, slowing your creature's travel. I appreciate that this game is plastic-free and it is super cute. It definitely is a game that needs a big person's assistance, as there is a lot of reading associated with the instructions on what to do each roll. Overall, it's a nice way to gently introduce the concept of climate change and what can be done to help.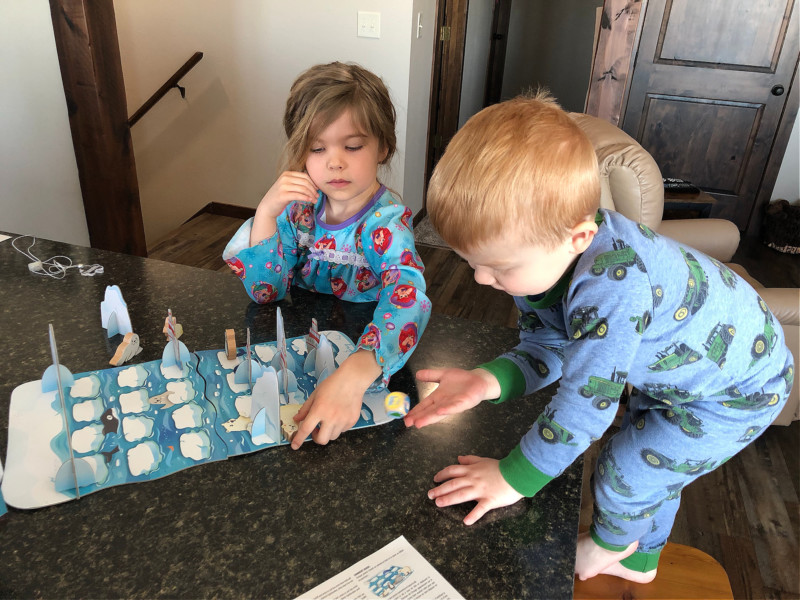 Adventerra Games is a family-owned company that provides "high-quality educational games to help children develop awareness towards nature and respect for the planet". Impressively, their games have won over 70 awards!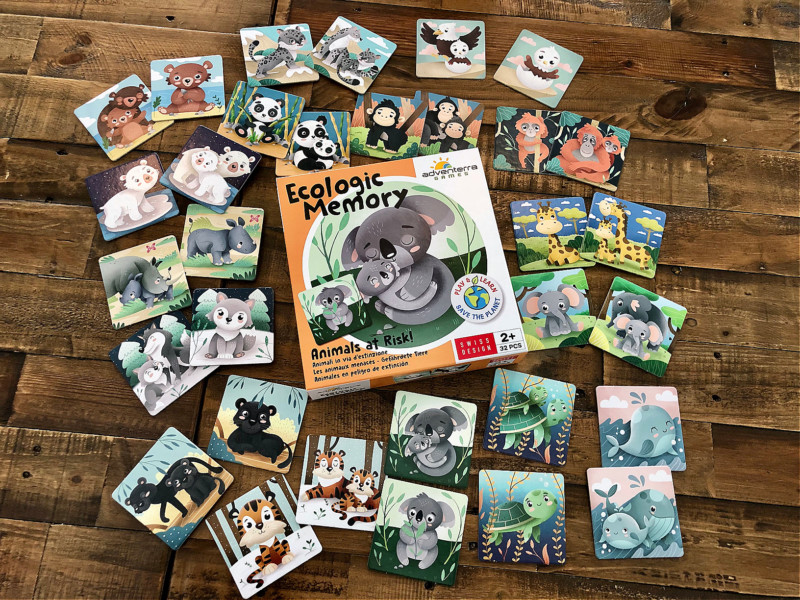 The other new Adventerra game we got is Ecologic Memory: Animals At Risk! There are 16 adorable mommy animals that need to be matched with their babies. All of the featured animals are endangered species. I appreciate that the cards are large and really sturdy. The background of each card shows the featured animal's habitat. We've had great conversations about where the animals live and why they are endangered. I think I love this game just as much as the kids. I've lost count of how many times we've played, but I know that I've only won a couple times!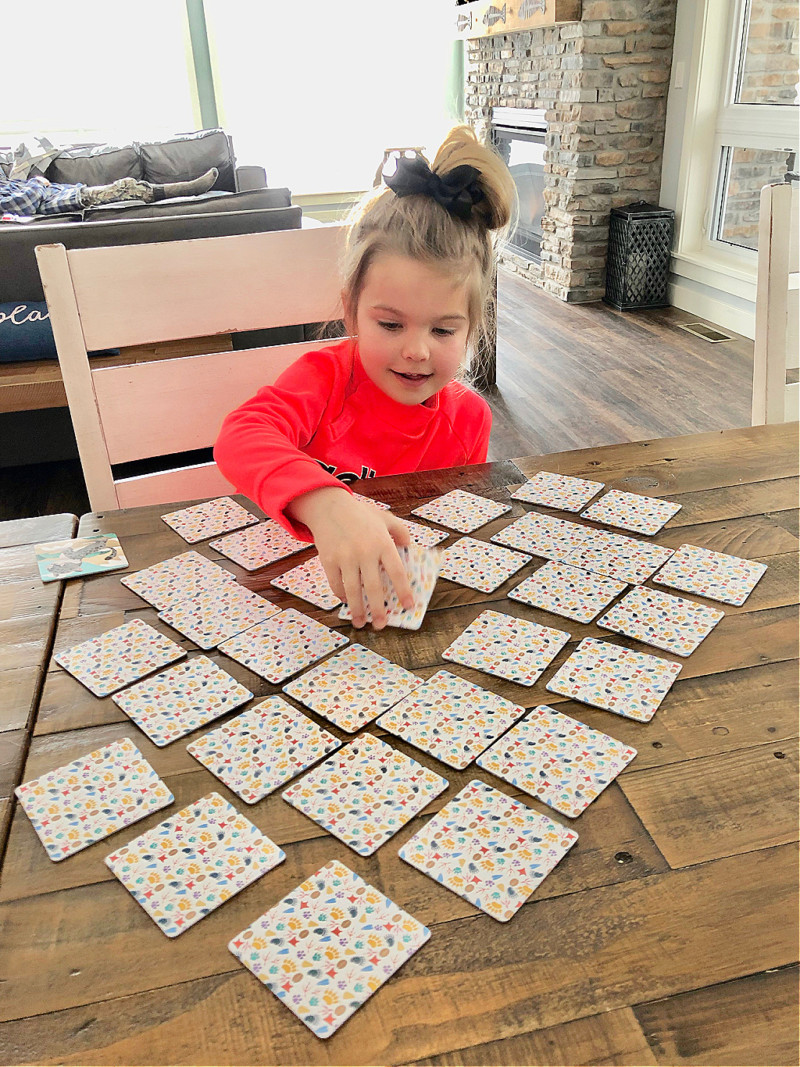 My daughter showing off some of her favorite creatures/cards below. They are all super cute!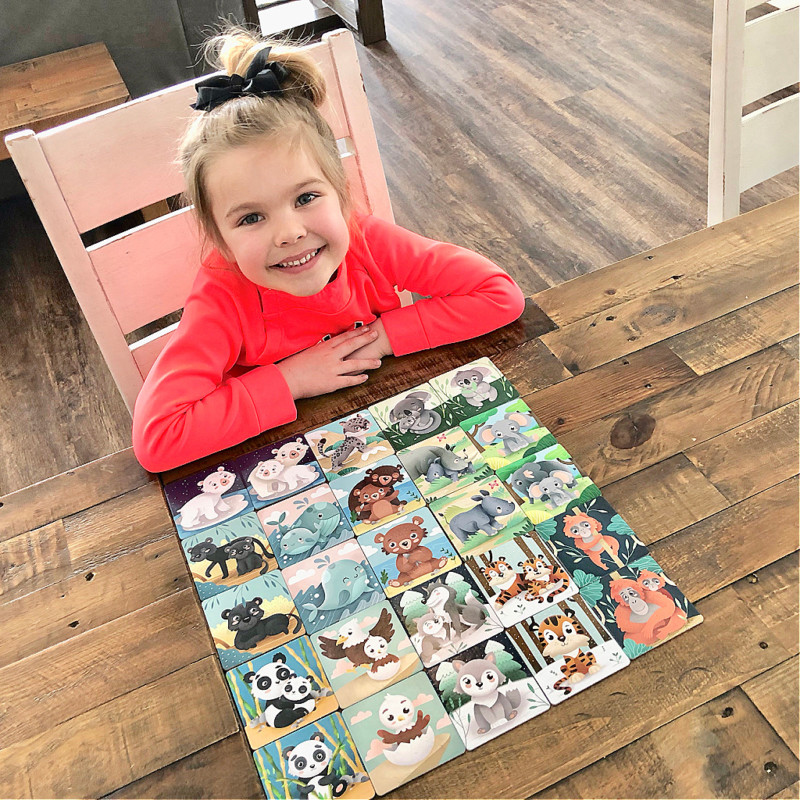 Adventerra has puzzles and lots of other fun game choices, too! Check out Amber's Environmental Games For Families From Adventerra post where she shares four Adventerra games that her family enjoys.
Buy It: adventerragamesusa.com or Amazon
Connect: Don't forget to like them on Facebook, follow them on Instagram, and subscribe to their YouTube channel for all the latest news and promotions.


Hi, my name is Asha. I am 34-years-old and am a nurse by profession. Right now I am battling Breast Cancer. My husband and I have been married for 8 years and together we have a sweet six-year-old daughter, a fun three-year-old son, and a lovable bunny named Caramel. I enjoy spending time with family, taking photographs, scrapbooking, hunting, fishing, cooking and gardening.
This post currently has 5 responses.