Thanks to Adventerra Games for sending me product. As always, all opinions are my own.
Does your family like to play board games? Our kids have recently really gotten into them (thanks quarantine) and we love adding new ones to our collection! Since we homeschool, we're also always on the hunt for educational games that we can integrate into our curriculum. Recently I learned about four environmentally themed games from Adventerra Games and they've become new favorites in our house!
WaterGame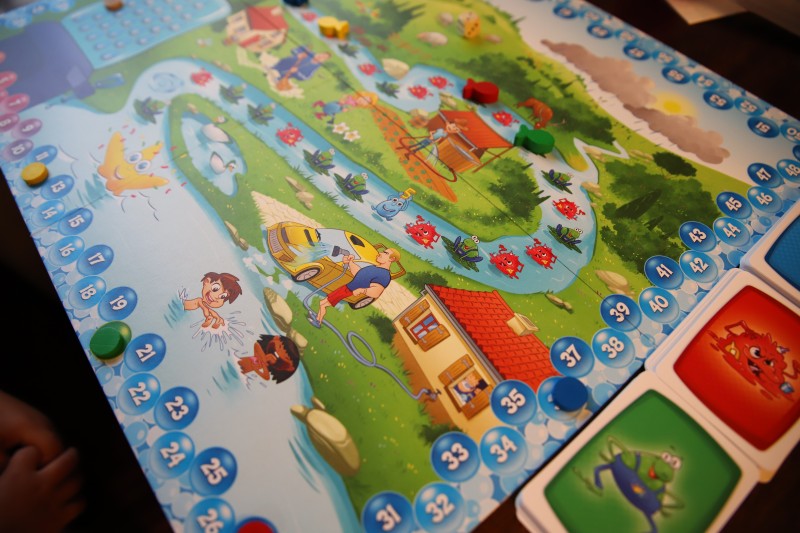 WaterGame is the first Adventerra Game we played and even though it's rated for ages seven and up, our four year old is able to understand and participate too! For a quick overview, you work cooperatively with your fellow players to make it down the river and make sure each person ends with at least 10 gallons of water or everyone loses.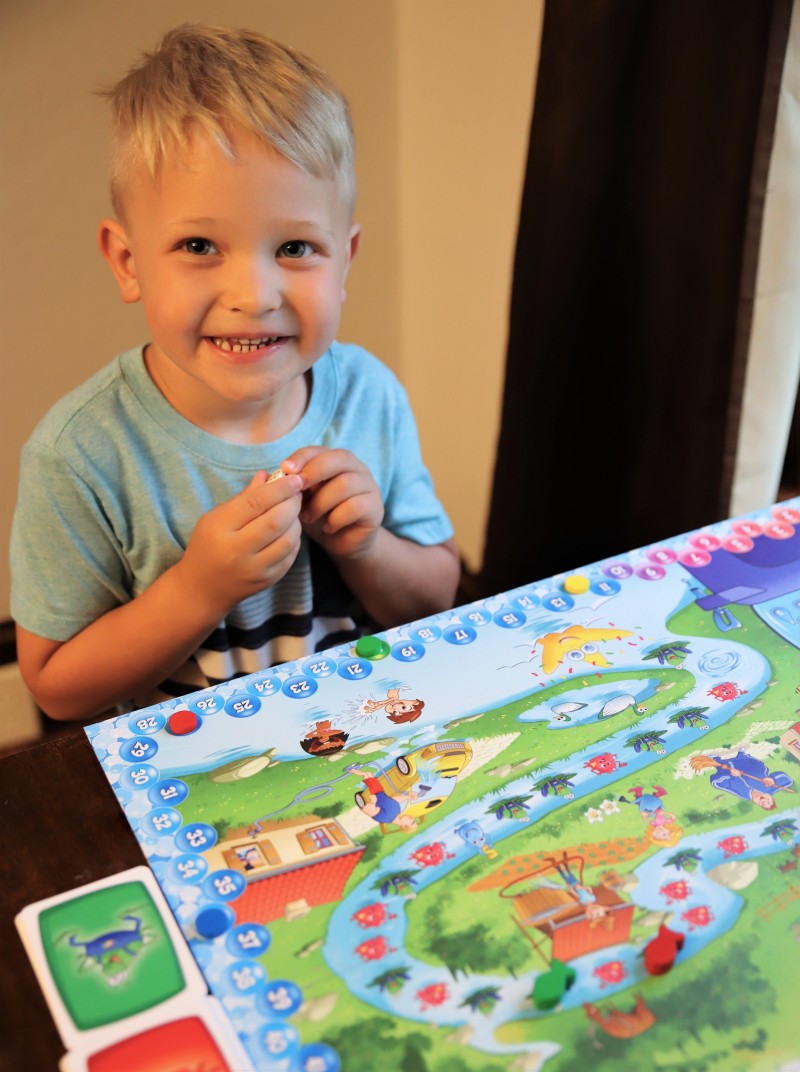 Throughout the game, you are challenged by decisions you land on that either help you conserve water or waste water. Cards with simple illustrations show the correct habits to adopt to save water and teach kids what their role is in water conservation. Along the way, simple and challenging quizzes accompany the players as they explore the theme of water and its importance! Our kids took away things like "maybe we don't need to fill the bathtub all the way up with water" and "we can collect rain water to pour on our plants".
Recycle Rally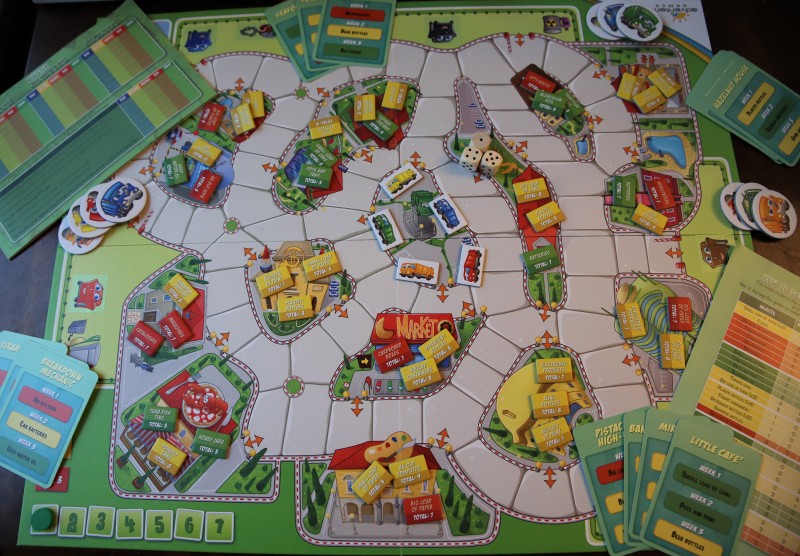 Recycle Rally was next up on our play list, and just like WaterGame, it's very fun and educational! It takes a few minutes to set up each time, but once you do the game is fairly simple. Recycle Rally teaches kids (and even me on a few items!) how to sort waste. You can even customize the game so the colors of the recycling bins match the colors used in your town!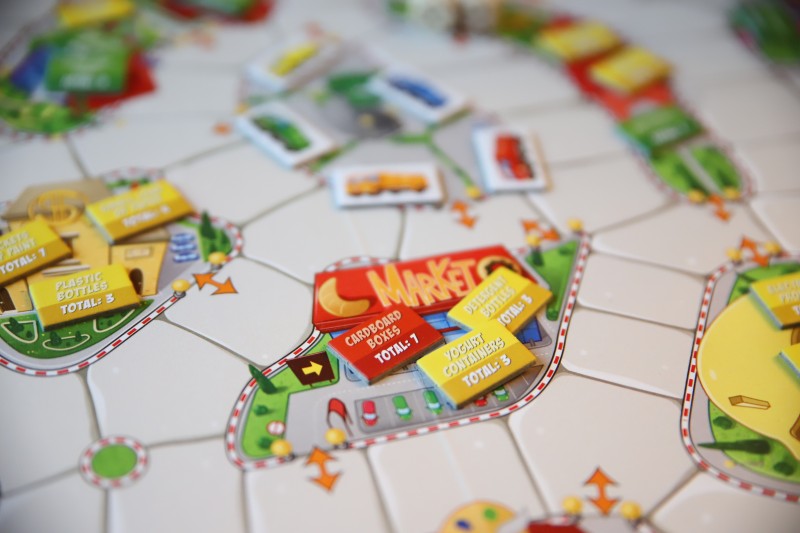 Each player drives their recycling truck around town collecting waste and depositing it at the appropriate bin. You can earn more points by going for higher value items, though everyone needs to be mindful and work together to make sure they clear as much waste as possible. If there are too many recyclables left at the end of the game, everyone loses! I love that all of these Adventerra Games are both individual and cooperative games.
PowerHaus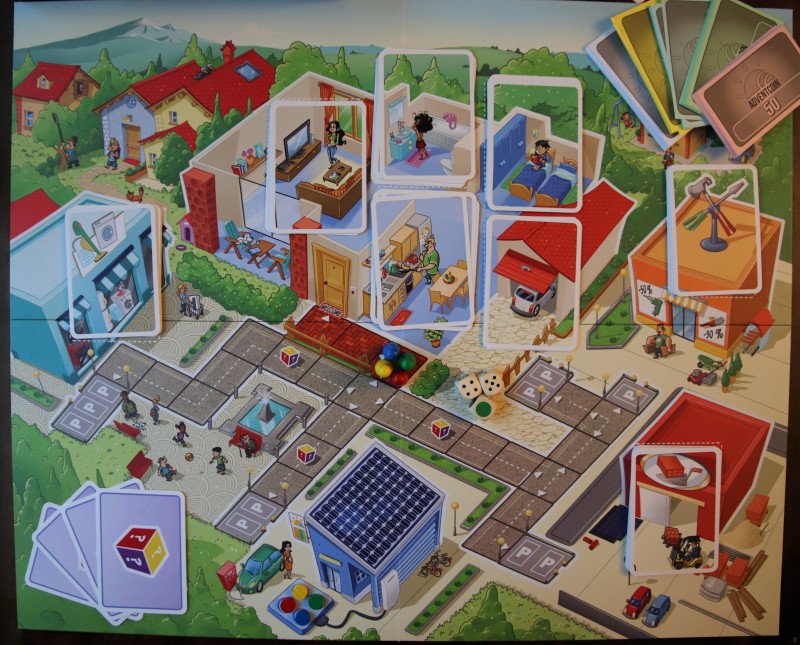 PowerHaus is a game for ages seven and up that teaches kids energy-saving habits! In the game, players are housemates who work cooperatively to reduce their utility bills. Players decide what technologies help them save money and also impact the world around them!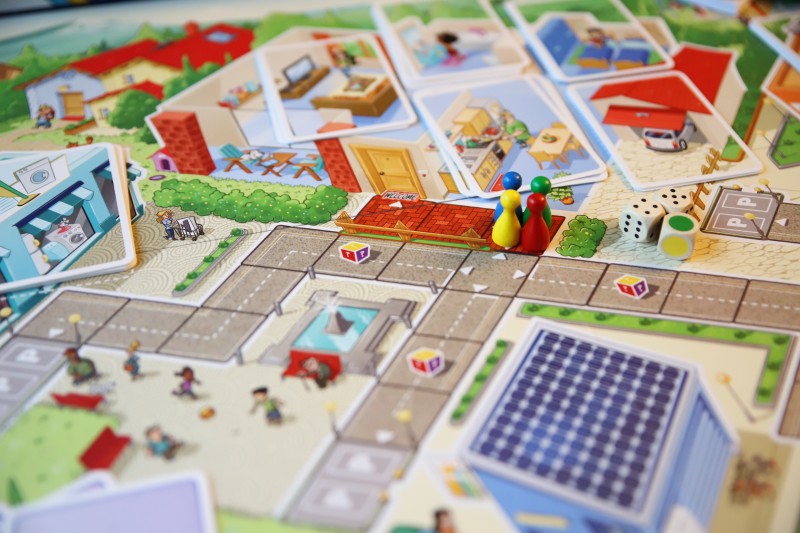 Humorous illustrated cards help kids understand energy conservation and how they can make real changes in their own homes. Our kids really enjoy counting out the money in this game and they're starting to understand that every little action adds up. They're also learning about energy-efficiency and how many things cost money and can save money, too!
Global Warning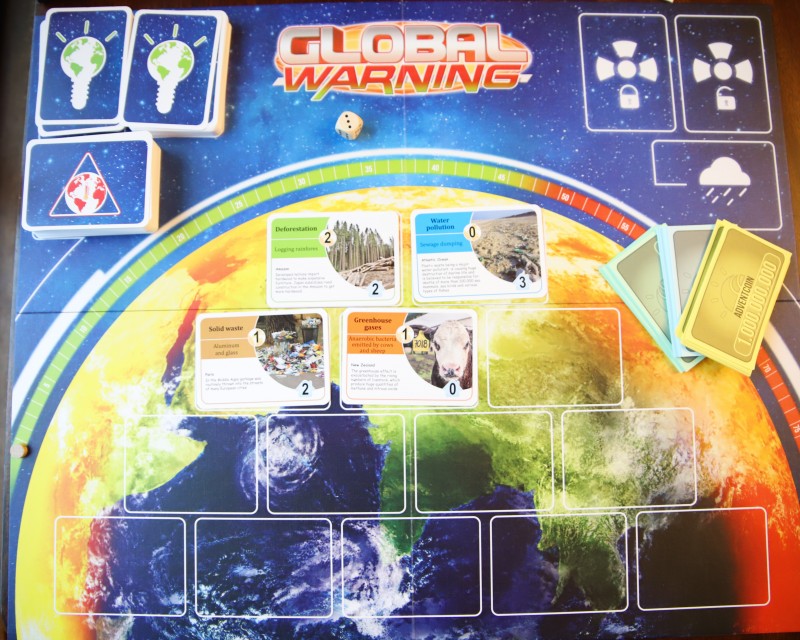 Global Warning is recommended for ages ten and up, so it's a little over our kids' heads just yet. That being said, I've personally already learned environmental lessons from the game about things I didn't even realize are affecting our Earth's temperature!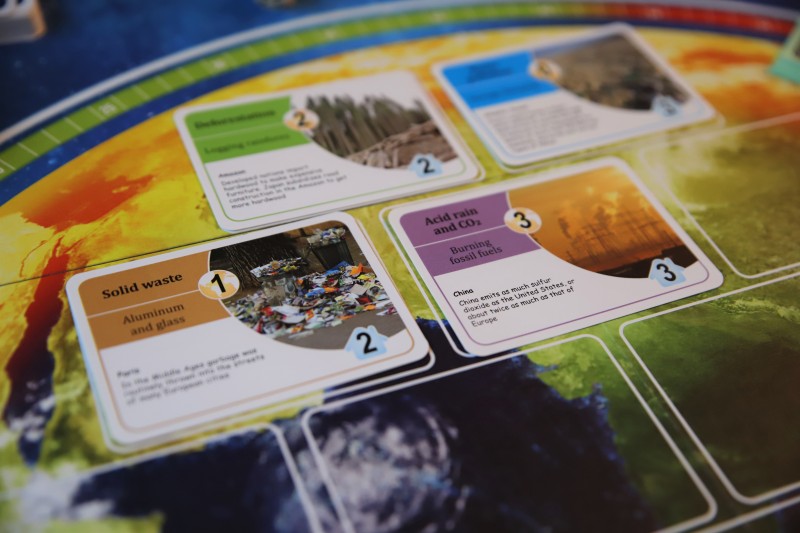 At each turn, problem cards appear on different environmental issues. If they're not resolved with the right solution cards, they cause an increase in the earth's temperature. Players need to work together to keep Earth's temperature from rising too high! I look forward to playing this game more with our kids as they get older, so they can learn the impact humans have on our planet.
Buy them: Adventerra Games
Win: One lucky reader will take home their choice of one of these four games! This is a continental US giveaway ending 6/23. Enter using the form below, and good luck!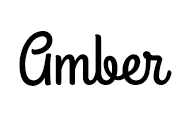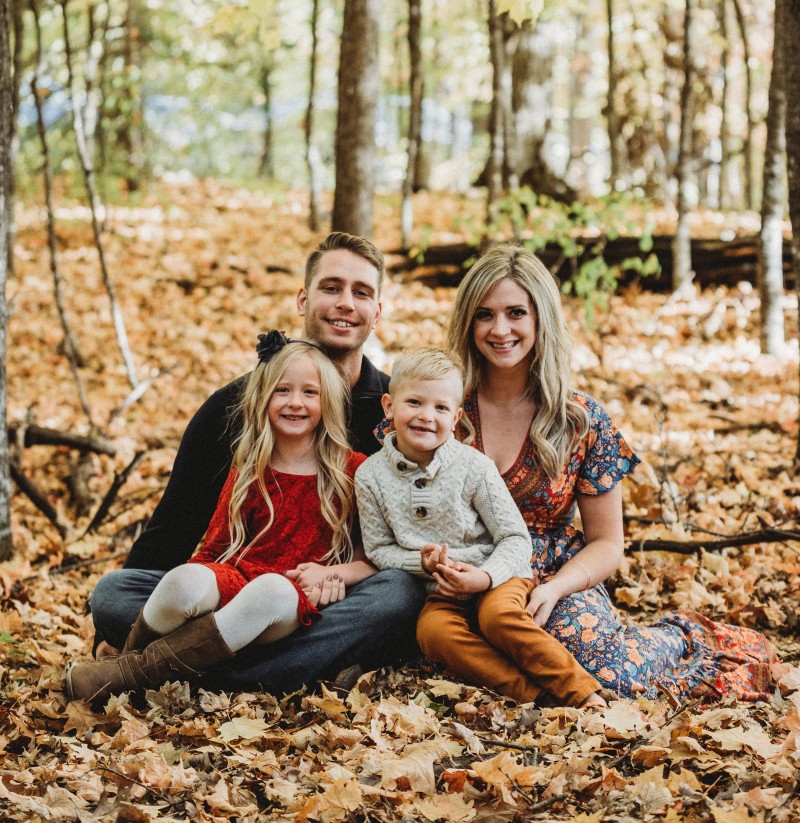 Hi there! I'm Amber, a 34 year old wife and mom of two from central Minnesota. I love to be outside with my family anywhere the weather is warm (which means I spend half the year freezing). We're a homeschooling family that loves to travel as often as possible! When I have a spare free moment, I love to read, take photos, and scrapbook. I'm interested in anything that makes life more fun; I also love socializing and sharing about my favorite products!
This post currently has 2 responses.