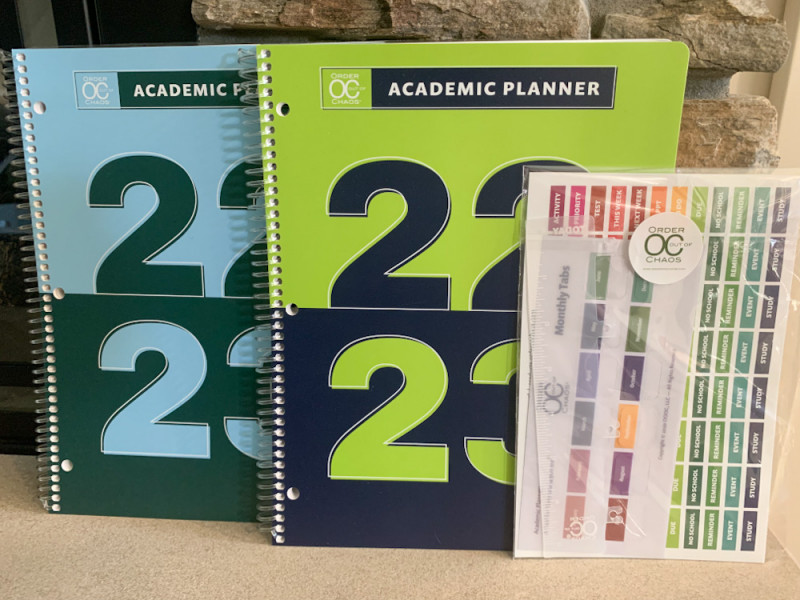 This 'Order Out Of Chaos Academic Planners Review' is sponsored by Order Out Of Chaos. As always, all opinions are my own.
Whether homeschooling, teaching, college bound, or public schooled, having a system to keep organized is always a good thing. Personally, we're a homeschooling family. (Check out these top 10 tips for new homeschoolers if you're considering homeschooling too!) While I do pretty good with keeping my younger crew on task, organized, and caught up with schoolwork, the older ones have a little more leniency. That also means they need some help keeping things in order and organized. Order Out Of Chaos to the rescue!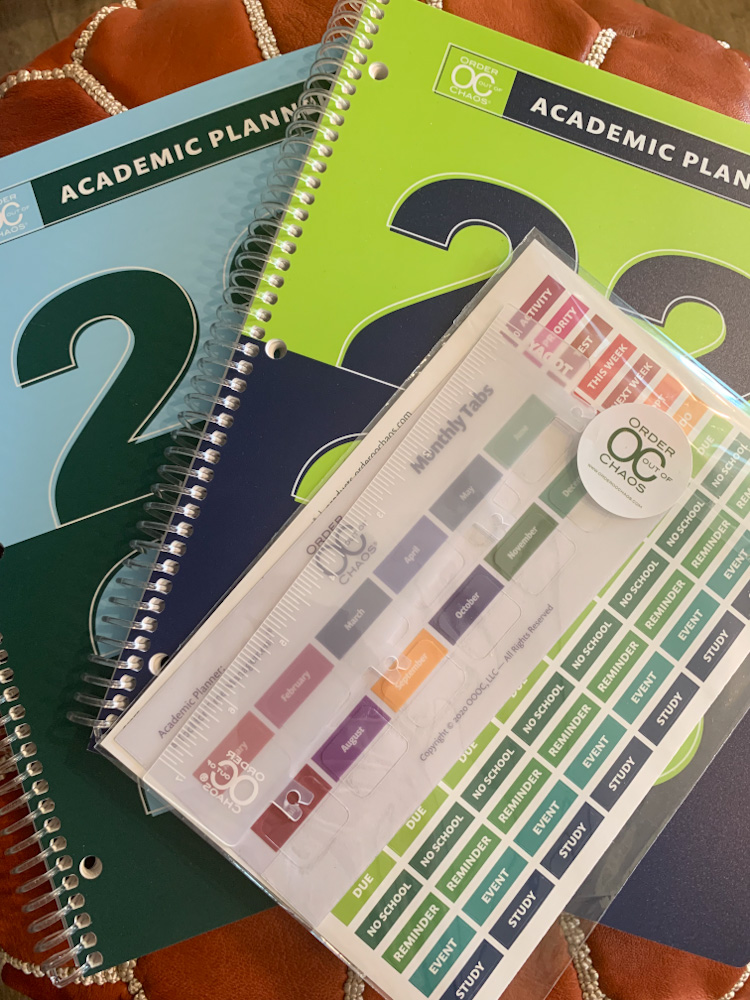 Order Out Of Chaos Academic Planners Review
I was first introduced to Order Out Of Chaos last year. It was the first year I didn't order a full 'box' curriculum for my oldest two kids. Instead, we pieced together a full year of schooling utilizing a variety of different resources. To help keep the kids on track, I utilized an Order Out Of Chaos Academic Planner. I wrote notes in the front for what I wanted them to do each day as well as additional things to complete each semester. Then on a day-to-day basis, they wrote down and tracked what was accomplished. Shortly into the year, we also decided to have the kids bring us their planners each day so we could sign off on what they completed. (This was helpful for accountability.)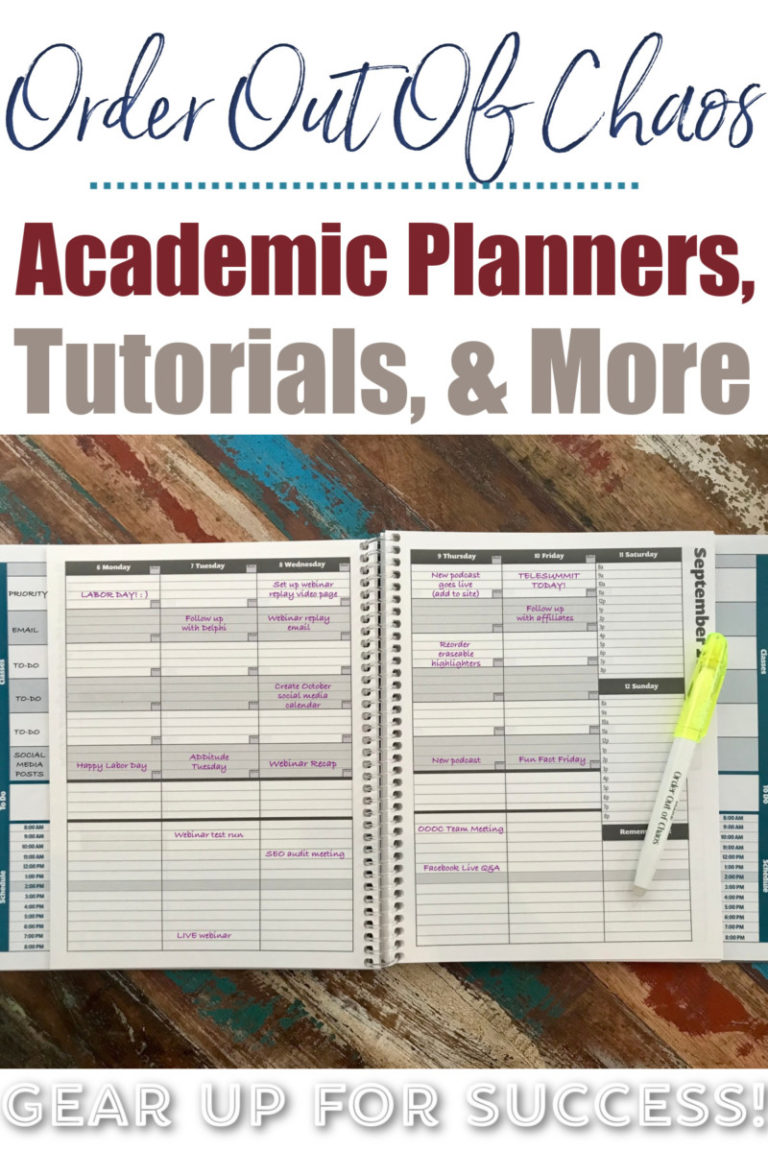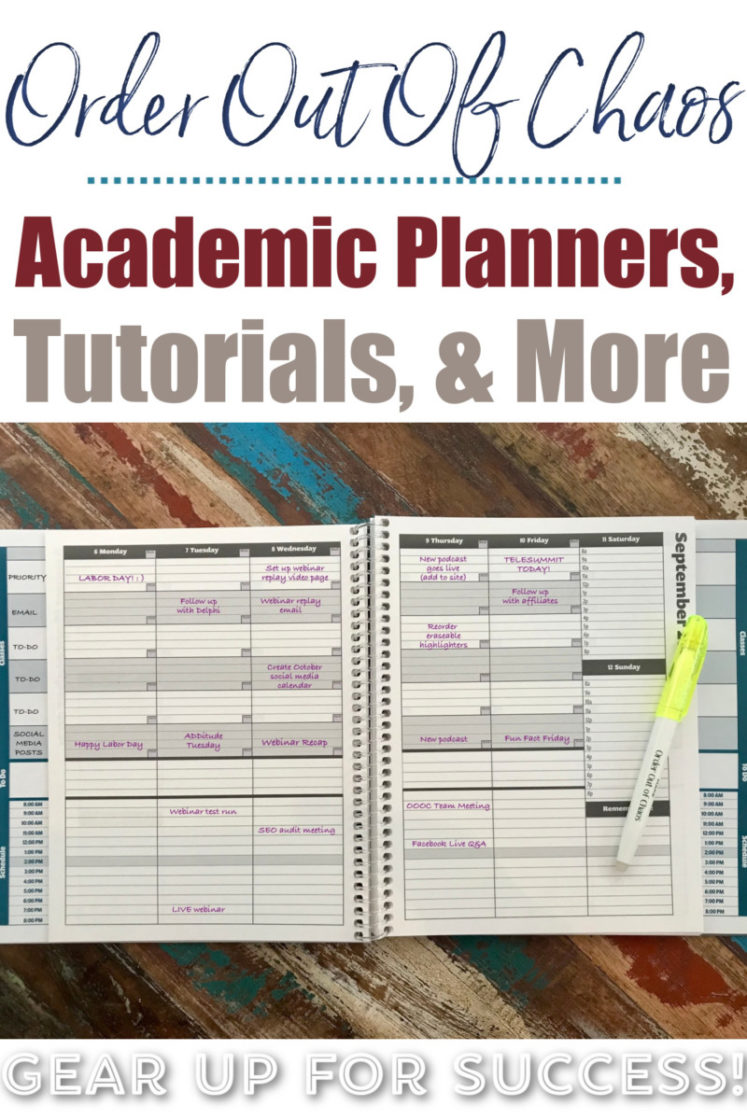 A Walk Through The Academic Planner – A Tool For Time Management
How does Order Out Of Chaos' Academic Planner: A Tool For Time Management work? In this video user guide, Leslie Josel gives step-by-step instructions (cover to cover) on how students can use their academic planners and our accessories most effectively to learn successful time management skills.
As you can see, these planners are very well laid out. If you're looking for a tool to help your year stay more organized, functional, and productive; be sure to check these out! They also offer a great accessory pack to make your planner more colorful as well as easier to navigate and locate specific pages.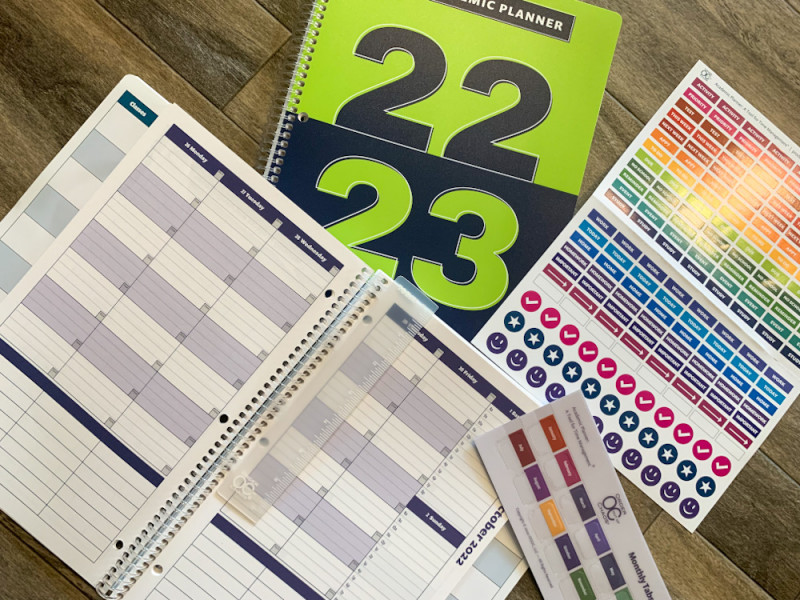 ONLINE VIDEOS: Complete Set of Study Skills Tutorials
In addition to the Academic Planners, be sure to also check out Study Skills Tutorials. These five (30 minutes each) tutorials are very helpful and cover:
How to Take Notes…The Correct Way!
How to Win at Flashcards!
How to Actually Plan for Your Exams!
How to Study Effectively…and Know When You Are Done!
How to Ace Multiple Choice & True/False Exams!
For even more information, head over to check out Asha's Order Out Of Chaos review for a school nurse's perspective on Order Out Of Chaos products!
Tell me, what things are you doing and have you found any tools to help this next school year be a great one?
Connect With Order Out Of Chaos
Website / Facebook / Instagram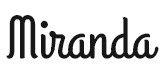 I'm a city girl turned country by my awesome husband and we have three busy boys and two darling daughters. I love spending time with my family, reading Karen Kingsbury novels, and catching up with friends while our kiddos have play dates. I'm blessed beyond measure and can't wait to see what God has in store.
Follow Miranda on Pinterest | Twitter| Blog | Instagram
This post currently has 7 responses.