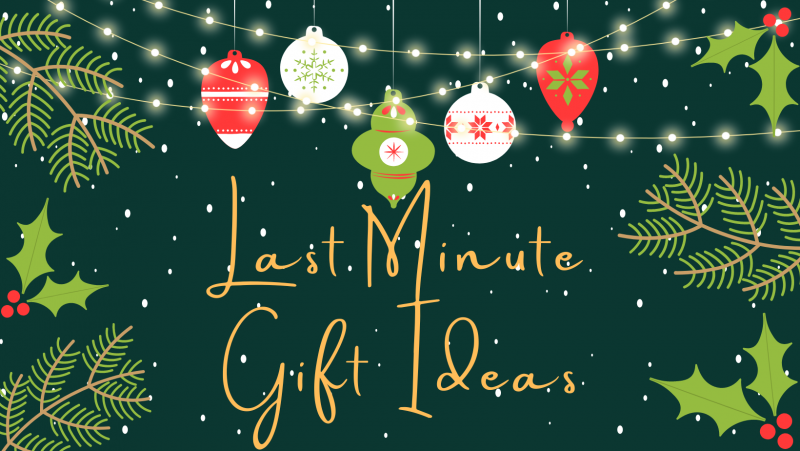 Emily Reviews writers were sent products for inclusion in our gift guide. There are affiliate links in this post. All opinions are our own.
Last Minute Gifts For Kids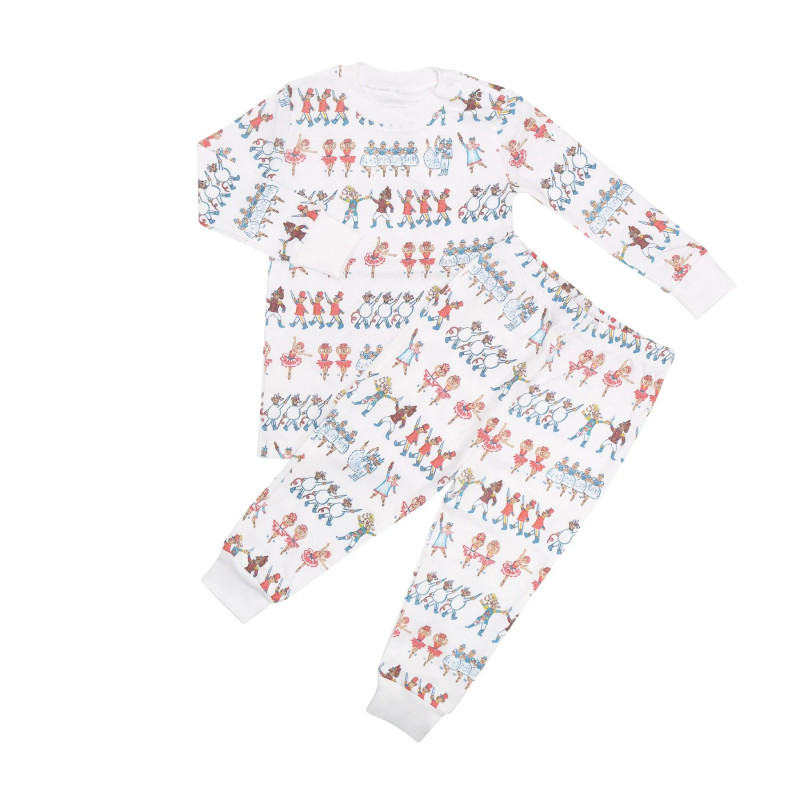 Luxury children's brand Sammy + Nat launched their best-selling Pima pajamas in a one of a kind holiday print in collaboration with Laura Ann Studio, inspired by the artist's annual tradition of seeing "The Nutcracker". Merging dance with kid's fashion, Laura's watercolor design for Sammy + Nat takes a spin on the annual holiday tradition, featuring sketches of the beloved characters everyone knows and loves. A sword fighting Nutcracker, the Mouse King and his soldiers, the Sugar Plum Fairy, and Clara herself are featured on these 100% Peruvian Pima cotton pajamas. The Nutcracker print is available in zipper rompers & two-piece pajama sets (newborn to size 10), women's pajamas (XS-XL), and newborn accessories such as bibs, blankets, and receiving hats.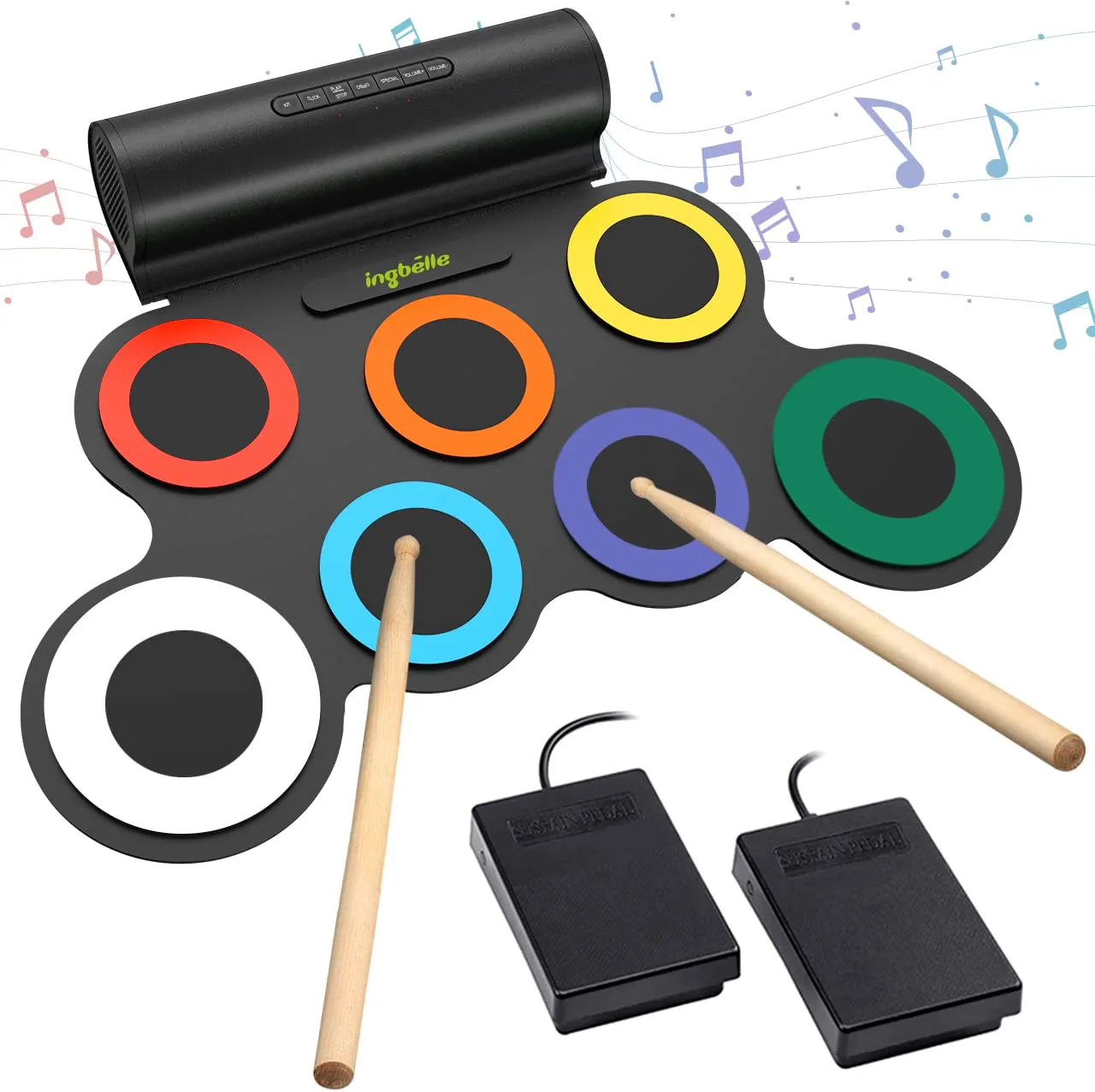 Paxcess Electronic Drum Set includes 1 snare, 3 toms, 1 crash, 1 ride, 1 hi-hat and 2 foot pedals play the sound of bass drum. This roll-up drum kit offers 5 Timbres, 8 demo Songs and 3 Rhythms, you can play different music styles. Kids can put this set in their backpacks for easy transporting. This drum kit has high-quality built-in dual speakers that bring you astonishing bass effects, no need to connect with other speakers. Sound volume can be adjusted as you need up to 10 levels, and the foot pedals can bring you a more realistic drumming experience.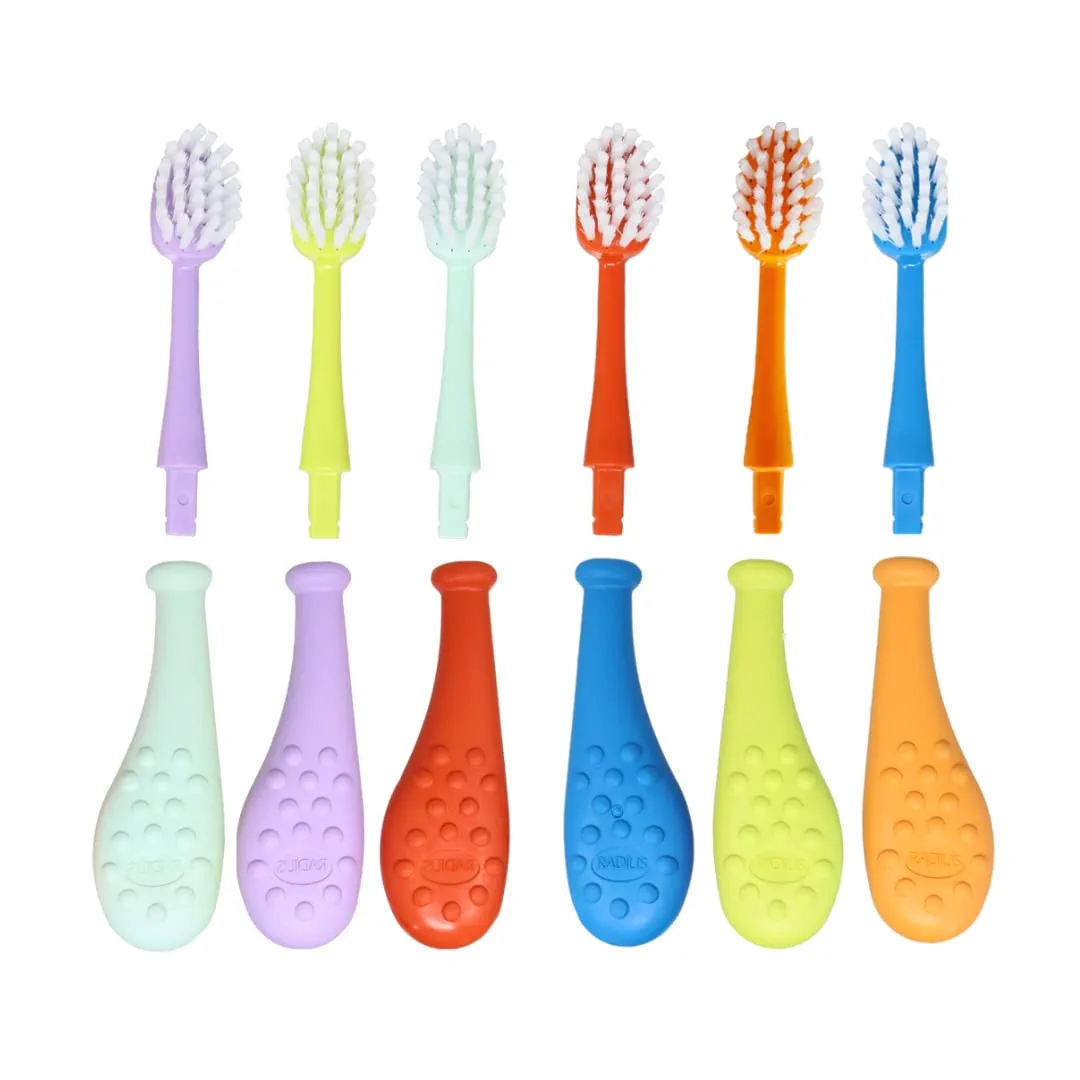 With Radius' new Big Kidz Replaceable Head Forever Brush, there's a color for every smile! You can keep the handle forever and just replace the head to reduce waste by 86%. Mix and match head and handle colors to fit your personality! A wider, pillow-soft bristle bed cleans larger areas in less time to remove plaque and tartar. This brush is great for ages 6+ and has a slim neck to reach tight spaces for a deeper clean. They're non-toxic and free from BPA, lead, and phthalates.

myFirst, the Singapore-based tech brand for kids, has announced the availability of its latest innovative tech, the myFirst Headphones BC Wireless Lite. Designed for young children in today's world of smart devices, the headphones offer children a safe way to listen to music and watch movies or videos whilst still protecting hearing health with volume limiting technology.
Key Features:

Bone conduction technology
Volume limited to safe levels
Soft rubber contact points and large silicon pads
Incredibly lightweight at only 28gms
5 hours of continuous play time
Easily charged via a USB Type C Cable
Water and dust resistance of IPX6
Music playtime 5 hours
Standby time 20 days
Charging time 1.5 hours
Speaker Impedance c. 8Ω
Frequency Range 20-20kHz
Microphone sensitivity c. -42dB
Connection distance 15m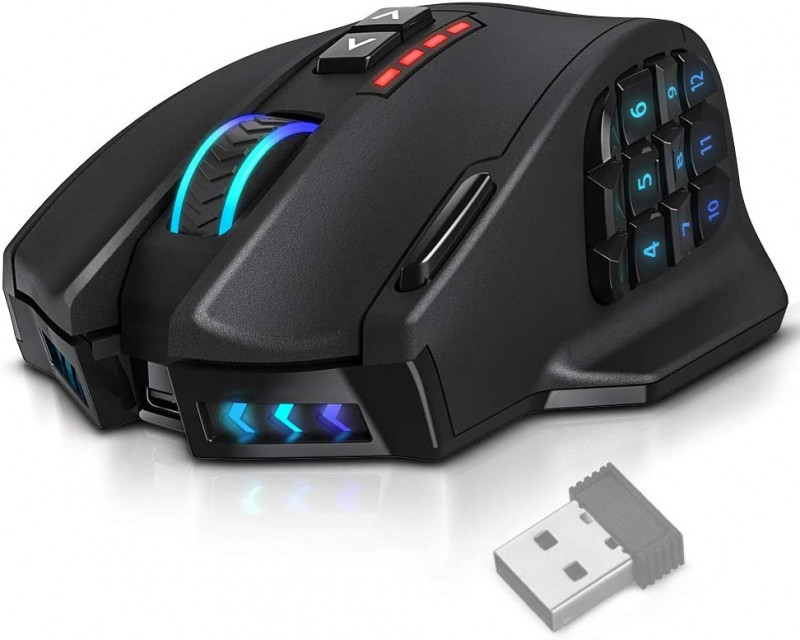 The PC gamer in your life would love this gaming mouse! It's can be used wirelessly for up to 60 hours on a charge. However, if your battery runs out, you can plug it in and keep going! It has an ultra-precise optical sensor to give you the most accurate control possible. It has 16 programmable buttons. These are awesome for people who are used to playing MMO PC games which often require you to game two-handed, as one hand is needed to press number buttons on a keyboard. With this mouse, they can program the buttons to avoid the need to use a keyboard.
Buy it: Amazon.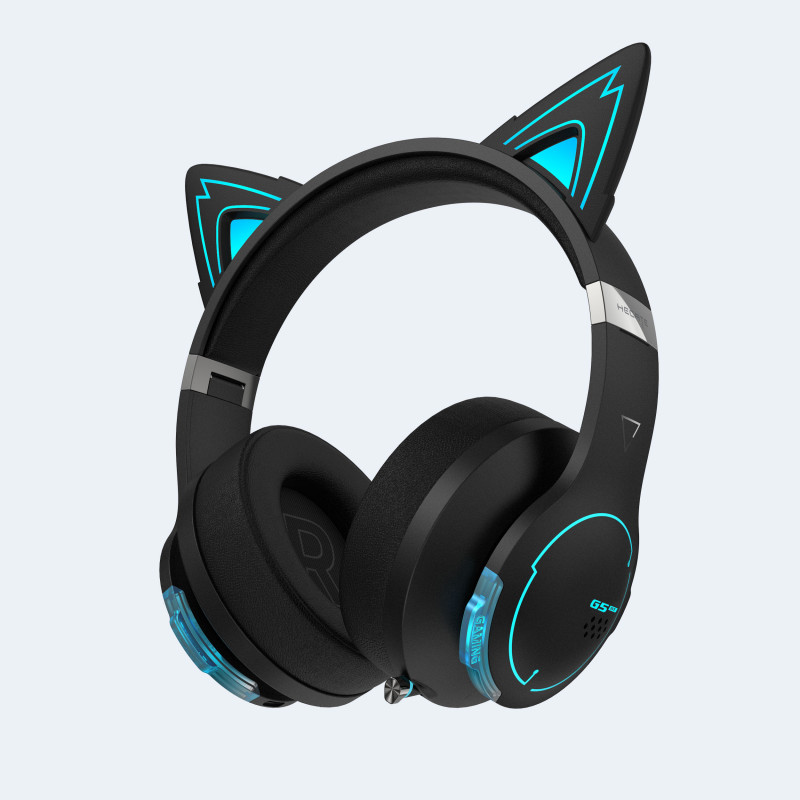 For gamers or anyone who likes listening to music and enjoys cute things, the Edifier G5BT CAT headphones would make a practical, yet exciting gift. These headphones are cute as can be with their cat ear details (they come in four colors by the way!) but they're also really high quality headphones. They have a "40mm titanium plating composite diaphragm" which I admittedly don't understand, but they sound amazing to me. The way they surround your ears and have such crisp sound really leaves you feeling immersed in what you're hearing which makes these awesome for gaming.
Buy it: Edifier-online.com.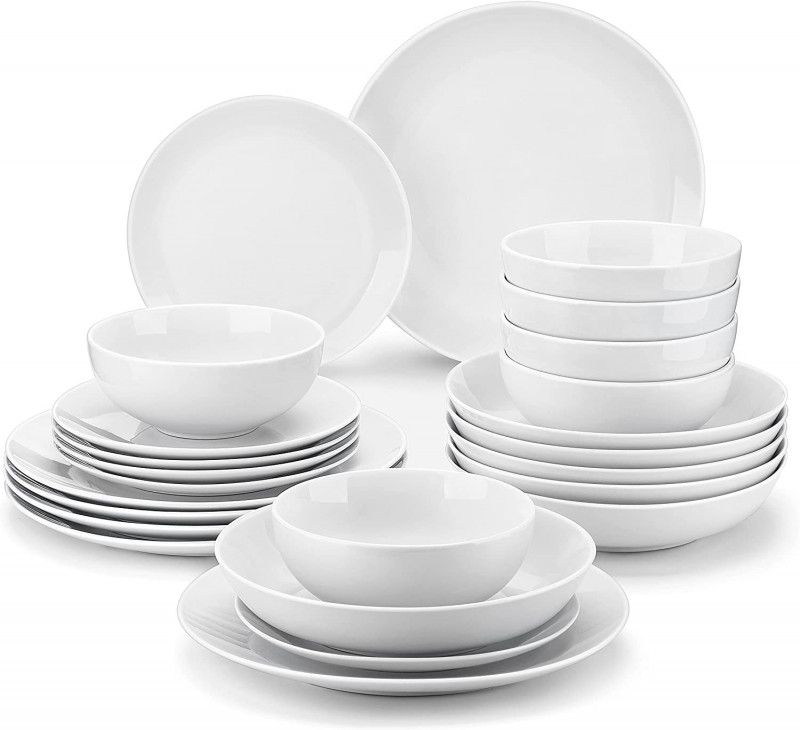 We all know someone who neglects to replace or upgrade even their household basics. For that couple who has been married 20+ years but is still using all the kitchen items they got from their wedding…turn to MALACASA! They have high-quality dinnerware sets that would be a great gift for anyone using outdated dinnerware. I love the Amelia set because it's just solid white, and includes a dinner plate, dessert plate, soup plates and bowls. This set is pretty timeless and will meet the needs of everyday meals while fitting in with any decor.
Buy it: Amazon
Minus33's No Show Wool Socks are not bulky like you might imagine when thinking of wool socks. These can be worn with everyday shoes, but they're breathable and will wick moisture away from your skin, keeping your feet dry and comfortable. These would make a nice gift for people who enjoy outdoor hobbies like hunting or fishing, or for people who workout.
Buy it: Minus33.com.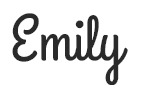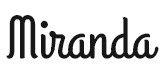 This post currently has 12 responses.