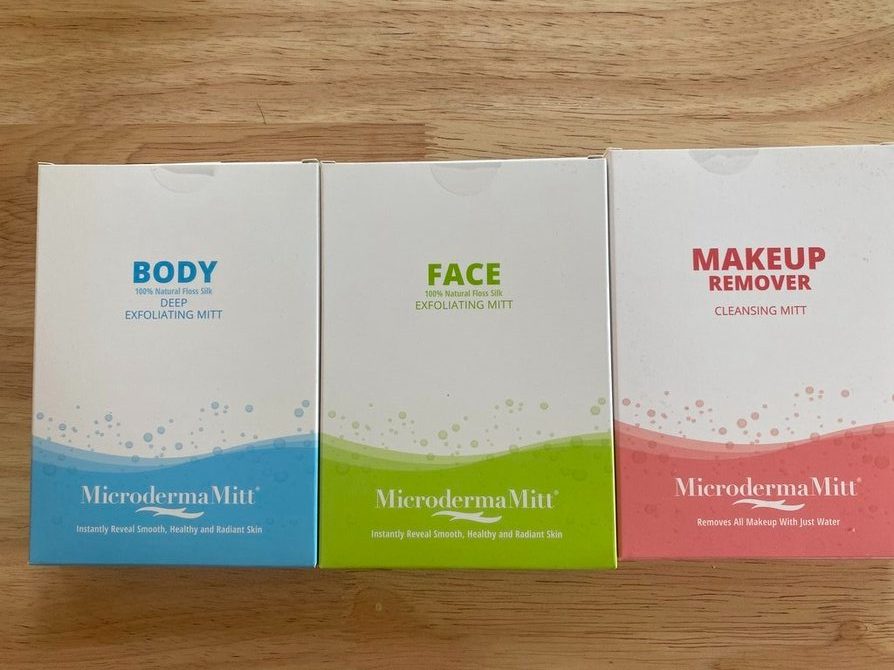 I was sent MicrodermaMitt products to review. All opinions are my own. There are affiliate links in this article.
I was excited when the Turkish-inspired skincare brand MicrodermaMitt reached out to send me some of their signature exfoliating mitts to try. They wanted me to test out their Body Mitt, Face Mitt, and Makeup Remover Mitt.
While I'm interested in skincare, I wouldn't call myself a total fanatic. I usually just use a basic sugar scrub on my body, body wash and lotion. For my face, I use a simple cleanser, SPF and lotion everyday, a chemical exfoliator about once a week, and sometimes some added serums if my face is feeling extra dry. But I was blown away when I tried the MicrodermaMitt Body Exfoliator in the shower! I was excited enough that I told multiple people about it, and I'm not someone to usually talk skincare with my friends. This thing got me excited!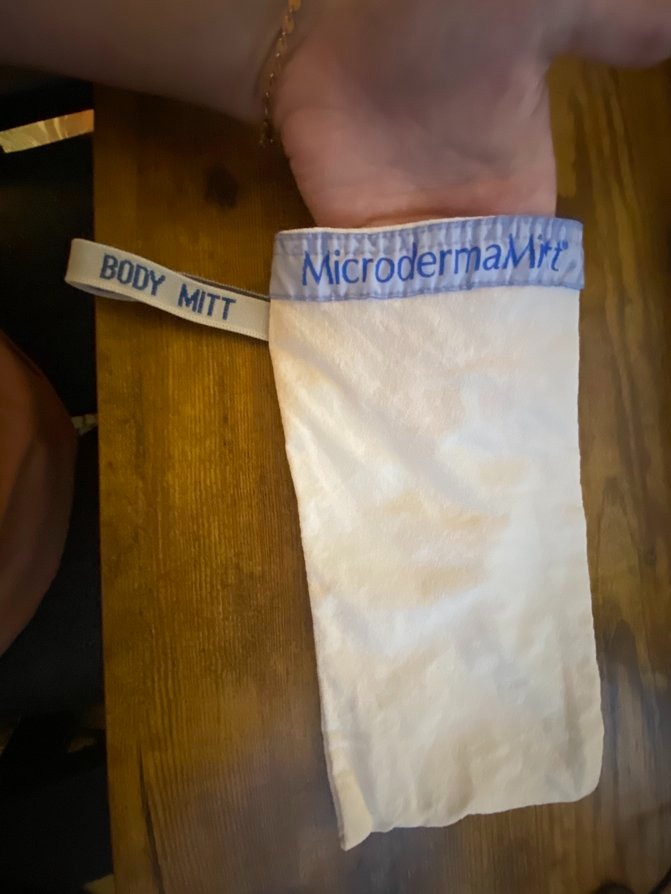 I wet my skin first to soften it up. Then I gently rubbed the mitt in circular motions all over. I was amazed at the rolls of dead skin coming off on this thing – kind of gross but so satisfying! I wasn't even scrubbing hard. It had only been a couple of days since I had last used my exfoliating scrub, so this clearly was working way better than my scrub had been. The mitt has a unique woven fabric that sloughs off skin easily.
When I got out, my skin felt incredibly soft and smooth. The Body Mitt gave me a thorough exfoliation without needing any messy scrubs. I've been using it about once a week for a month now and my skin stays super soft.
I also tried the Face Mitt but I think I'll stick to chemical exfoliators for my face as it was a little rough on my sensitive facial skin. The Makeup Remover Mitt was a surprise hit though. Its plush fabric removed all my makeup with just water – no scrubbing or double cleansing needed! My face felt clean without getting dried out or being scrubbed red, which I had never managed with any other products before.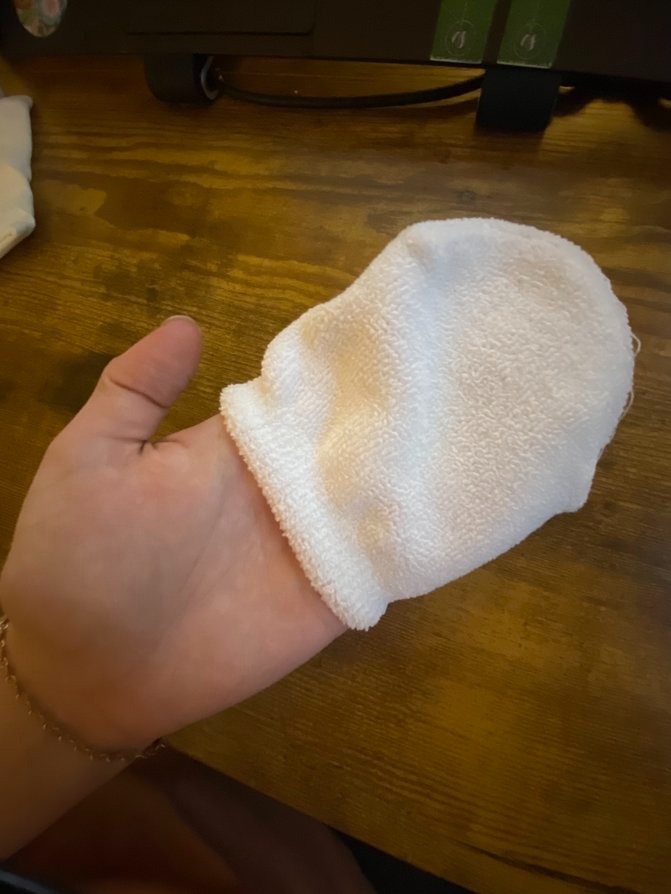 After seeing how well these mitts revived my skin, I think they'd make great gifts for skincare fans in my family. I can't wait to try their Back exfoliator too since it's hard for me to reach my own back with the regular body mitt.
While the Mitts aren't especially cheap ($29 for the face mitt or body mitt, or $20 for the makeup removing mitt), they are built to last and only require water to use. I love how they provide a deep exfoliation and glowing results with such a simple and natural approach. If you want to revive your skin without a lot of complicated products, give MicrodermaMitt a try! Let me know your favorite natural exfoliation methods in the comments.
Win it: MicrodermaMitt is offering a giveaway to one winner. They'll receive three products, the MicrodermaMitt body exfoliator, face exfoliator, and makeup remover mitt. This giveaway is open to the Us and will end 9/9/2023.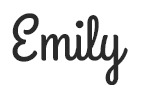 Hi there! I am Emily Evert, the owner of Emily Reviews. I am 28 and live in a small town in Michigan with my boyfriend Ryan and our two pugs. I have a large family and I adore my nieces and nephews. I love reading memoirs, and learning about child development and psychology. I love watching The Game of Thrones, Teen Mom, Sister Wives and Veep. I like listening to Jason Isbell, John Prine, and other alt-country or Americana music. I created Emily Reviews as a creative outlet to share my life and the products that I love with others.
This post currently has 6 responses.