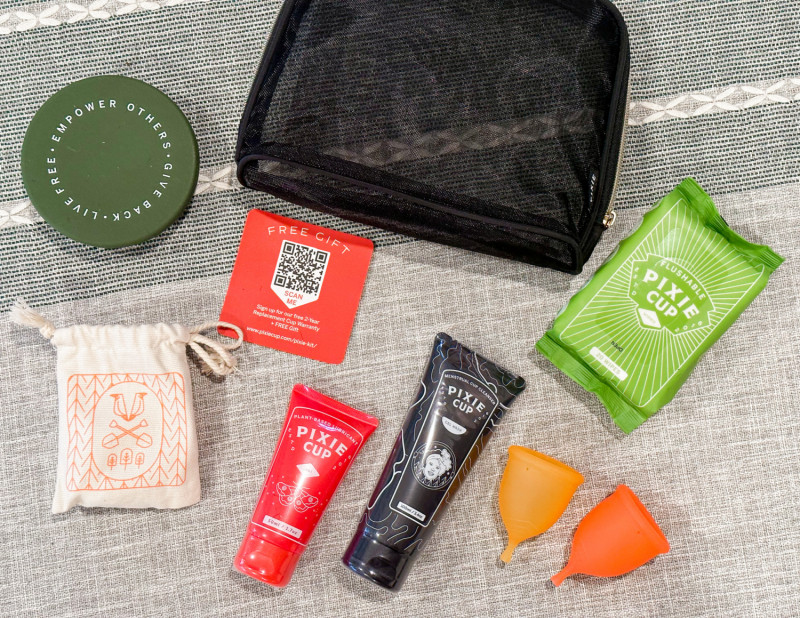 This 'Pixie Cup – A Game Changer For Women!- Review + Giveaway' post is sponsored by Pixie Cup and contains affiliate links. As always, all opinions are my own.
I have yet to find a female who loves getting her period each month. Growing up, I was only offered two choices to deal with the monthly flow: pads or tampons. Well, after watching a 'Rescue 911' episode (does that date me???) where they had a bunch of women mysteriously become deathly ill and it was discovered to be toxic shock syndrome from tampon use, I decided I didn't want to go the tampon route. So pads (aka- diapers) it was … and I was miserable. Every month, I just thought – there has to be a better way. And there is! As a matter of fact, I've discovered a product that lets me FORGET I'm even on my period most of the time!
Pixie Cup – A Game Changer For Women!- Review + Giveaway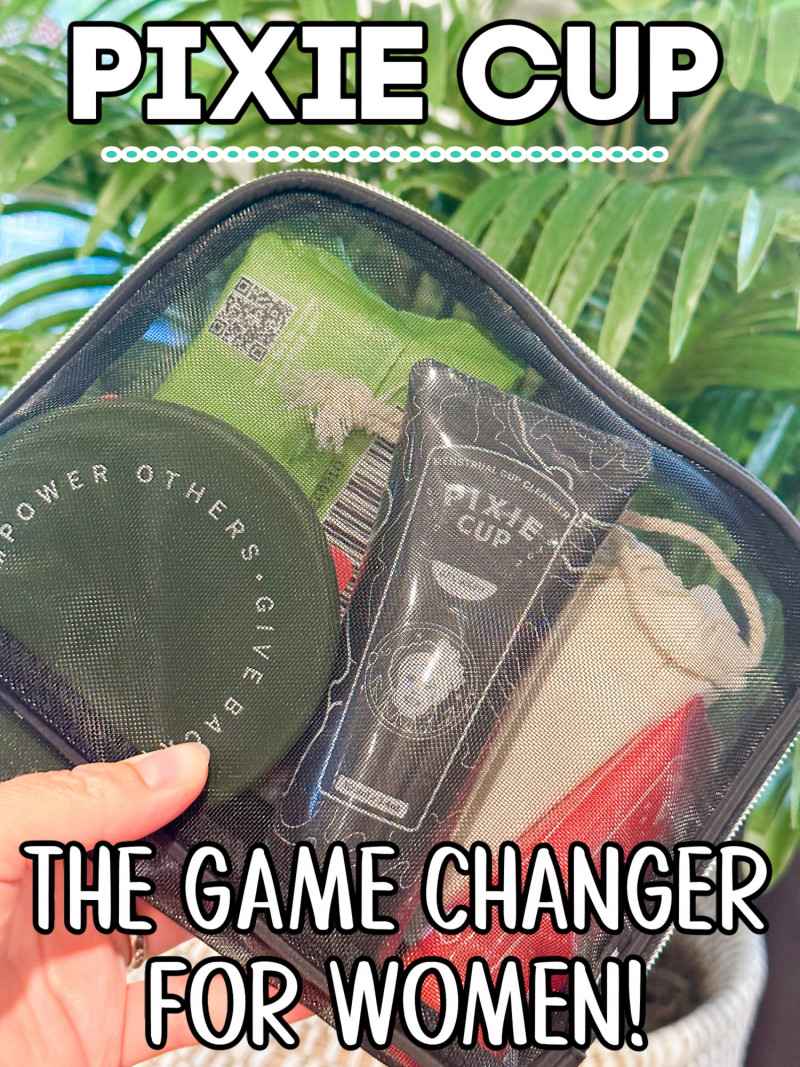 Are you familiar with menstrual cups? I was super intimidated when I first learned about reusable menstrual cups but I took the leap back in 2016 and am here to tell you they are a GAME CHANGER! There is just so much to love about this eco-friendly option and I'm thrilled to partner with Pixie Cup to share some great info with you.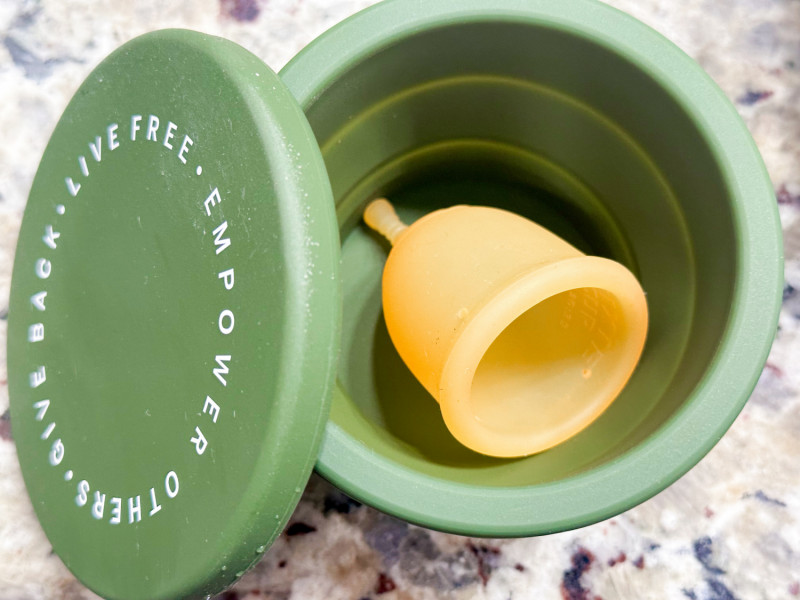 What Is A Reusable Pixie Cup Menstrual Cup?
The Pixie Cup is an eco-friendly and reusable silicone cup that collects your menstrual flow. Don't get weirded out just yet! There are so many great benefits to using a cup. I've discovered that switching away from chemical filled pads to the earth friendly and safe silicone cup has improved my period experience. Not only have period cramps become non-existent for me, my period went from 5-6 days in length down to about 2 1/2 days!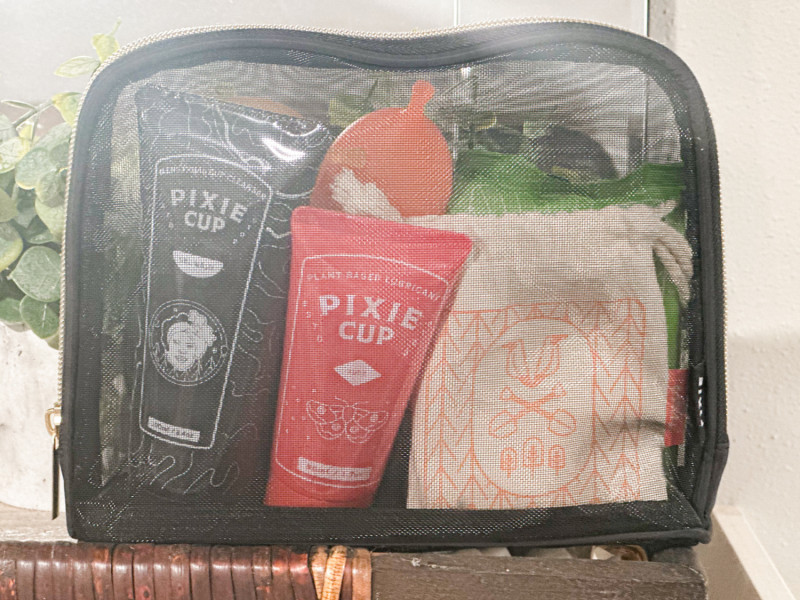 Why Choose Pixie Cup?
The Pixie Cup team has designed some really fantastic products. In their lineup, they have a variety of options that offer leak-proof protection, which means you can go about living your life. Their cups are eco-friendly and reusable. You can clean and use over and over again which will save you tons of money over time. (Have you seen the prices on pads and tampons lately!?) One of the best parts that I love about Pixie Cups is that they are healthy for your body. There are no harmful chemicals and you will never have to worry about toxic shock syndrome when using the Pixie Cup. Plus, they have a 100% happiness guarantee!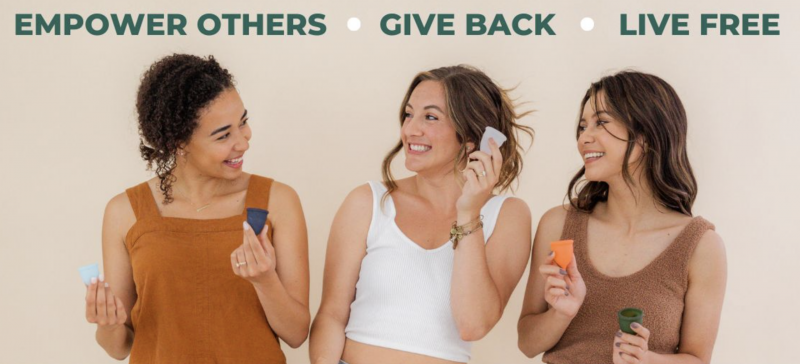 At A Glance- Menstrual Cups Are:
eco friendly
reusable
cost effective
chemical free
easy to use
great for menstruating ladies of all ages
My Pixie Cup Review
I grabbed the Pixie Cup Classic Combo Kit to get started. I love how this kit has everything you need to begin your menstrual cup journey. I find these cups to be medium soft in firmness which works really well, in my opinion. A cup that's too soft is hard to pop open. A cup that's too hard can be uncomfortable. Pixie Cup has found the perfect mix!
I also appreciate how there are two sizes included in this kit as I prefer to wear the larger one for the first day of my period and the smaller one for the final 24 hours. While everyone's flow will be different, I find that I only have to empty my cup once every 12 hours or so. Talk about life changing! Thanks to the Pixie Cup, I actually tend to forget when I'm even on my period! I pop it in and go about the day without having to worry.
When it's time to empty, I just pop it out, dump, rinse, and re-insert. Easy peasy!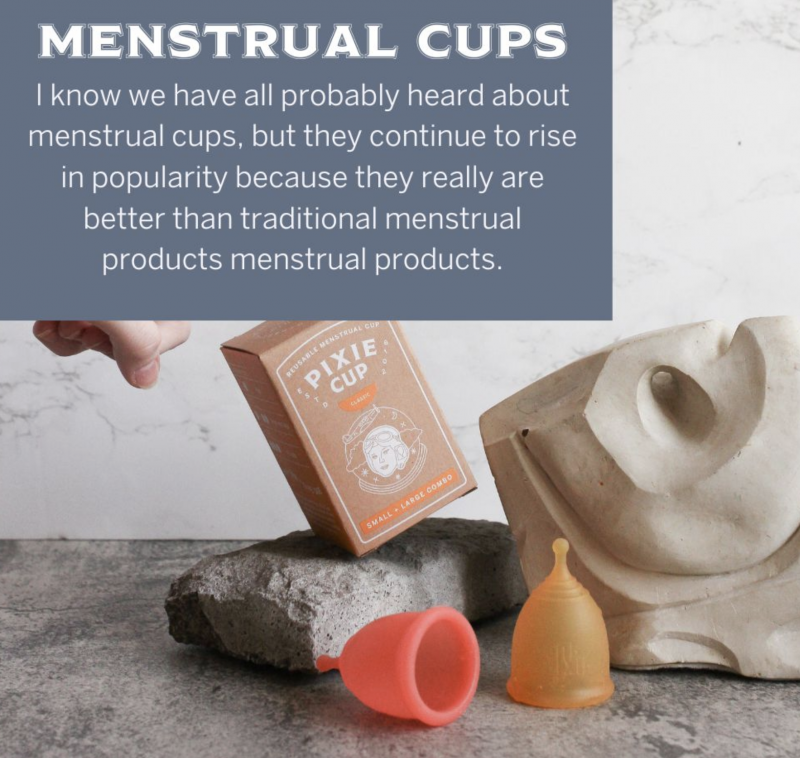 A Little Extra Info And Advice –
If you're feeling a bit apprehensive, definitely search YouTube for some tutorial videos. That's how I got started! It made me feel so much more confident in giving silicone menstrual cups a try. Also, practice in the shower at first! That way, if you do spill, leak, or have any issues, the mess is contained and goes immediately down the drain. The great things about cups is that you can also practice when you're NOT on your period so you'll be confident once it starts. And while there are several different fold options for inserting, I've found the 'c' fold to be the easiest for me.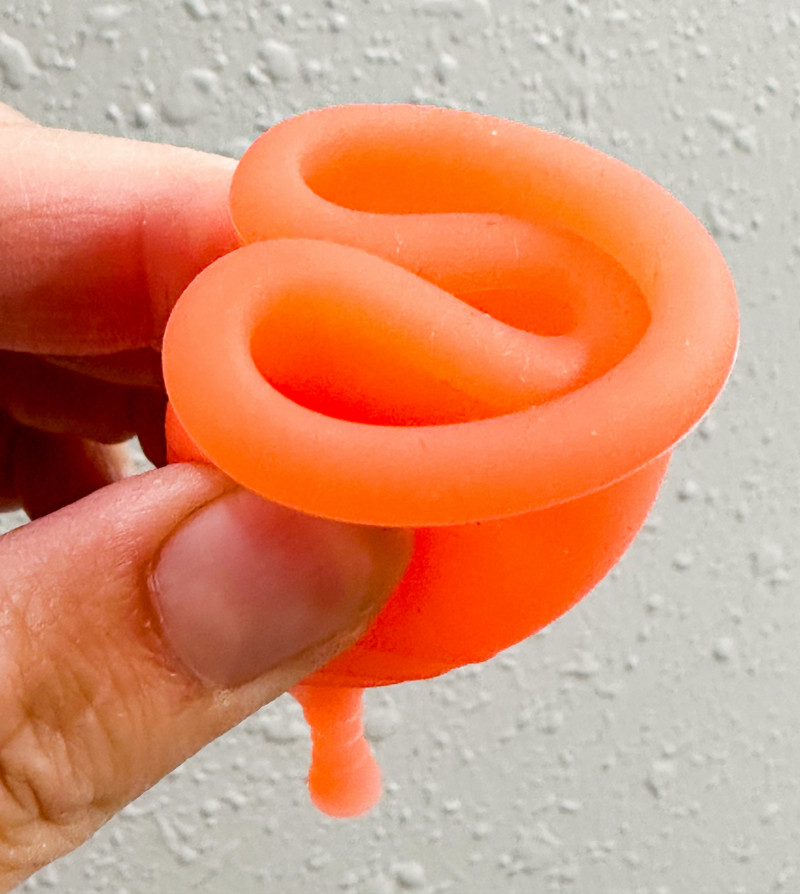 What's included in the Classic Pixie Kit?

The Pixie Classic Combo Pack (includes 1 Small and 1 Large Cup)
Pixie's Gel Wash (this keeps your cups clean inbetween uses)
Pixie Cup Lubricant (the best way and easiest way to insert a cup)
Public Restroom Carry Cup (it's also a microwavable sterilizing cup)
Pixie Wipes (use them to wipe your cup, or hands, or anything else for that matter)

Pixie Cup & Cleaning Kits Video
The Pixie Menstrual Cup is truly the best way to have a much better period. I have only good things to say about them and I love how their kit contains all the supplies you need to start your cup journey.
Connect With Pixie Cup
Website / Facebook / Instagram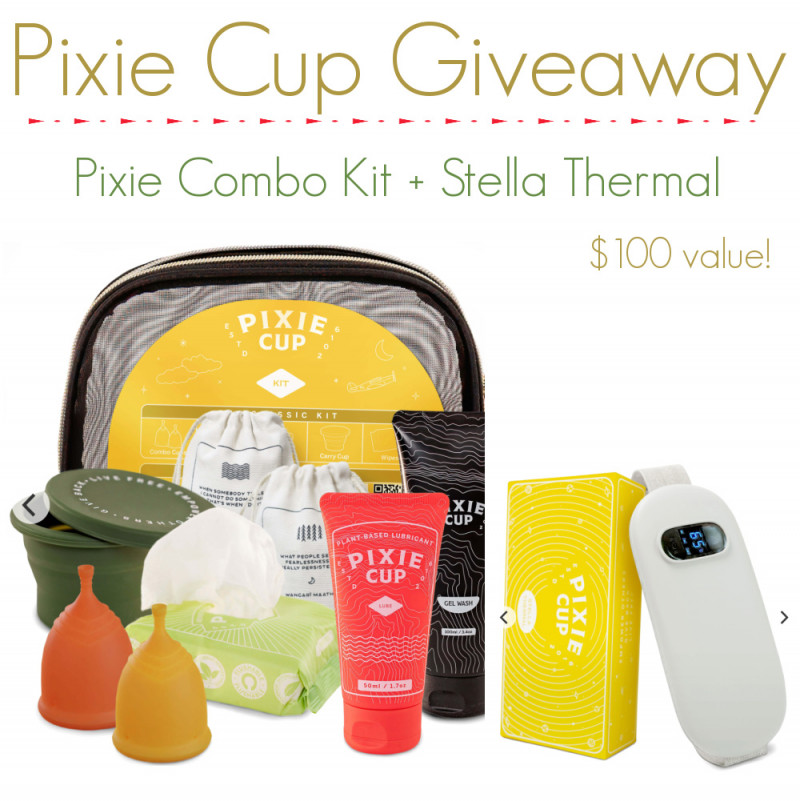 Enter To Win This Pixie Cup Giveaway
One lucky Emily Reviews reader will win a Pixie Combo Kit as well as their brand new Stella Thermal! This giveaway is valued at over $100! Open to the Continental US only, just enter the widget below for your chance to win. Good luck!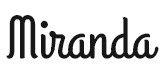 I'm a city girl turned country by my awesome husband and we have three busy boys and two darling daughters. I love spending time with my family, reading Karen Kingsbury novels, and catching up with friends while our kiddos have play dates. I'm blessed beyond measure and can't wait to see what God has in store.
Follow Miranda on Pinterest | Twitter| Blog | Instagram
This post currently has 22 responses.