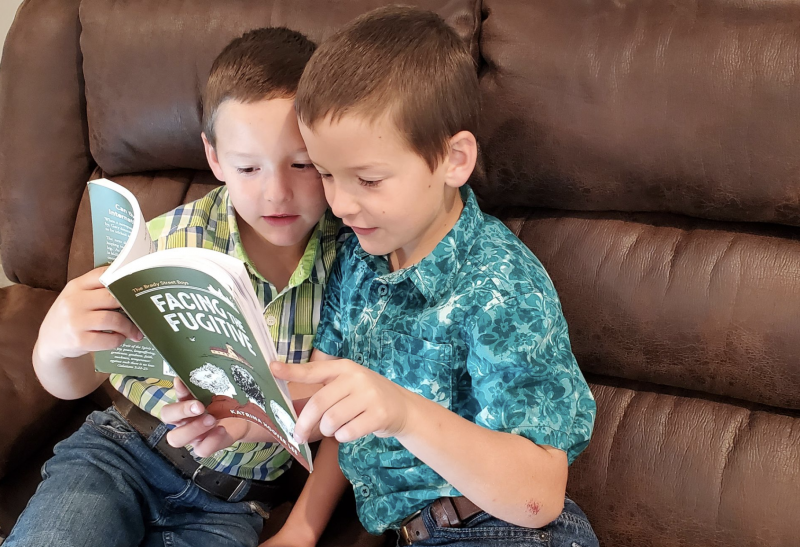 This 'Brady Street Boys Review (Faith-Based Adventures Books For Kids!) + Discount Code' post is sponsored by Katrina Lee. As always, all opinions are my own. This post contains Amazon affiliate links. As an Amazon Associate, I earn from qualifying purchases.
Recently, I was talking with a friend about how hard it can be to find decent chapter books for my kids to read. She immediately recommended the Brady Street Boys books as they are an exciting faith based adventure series that features safe content that kids love. Because I was so excited about finding a great new series, I just had to share it with you all today. And be sure to use the discount code 'Emily10' to save when purchasing directly from her website. (This discount is valid through midnight on December 15th, 2023.)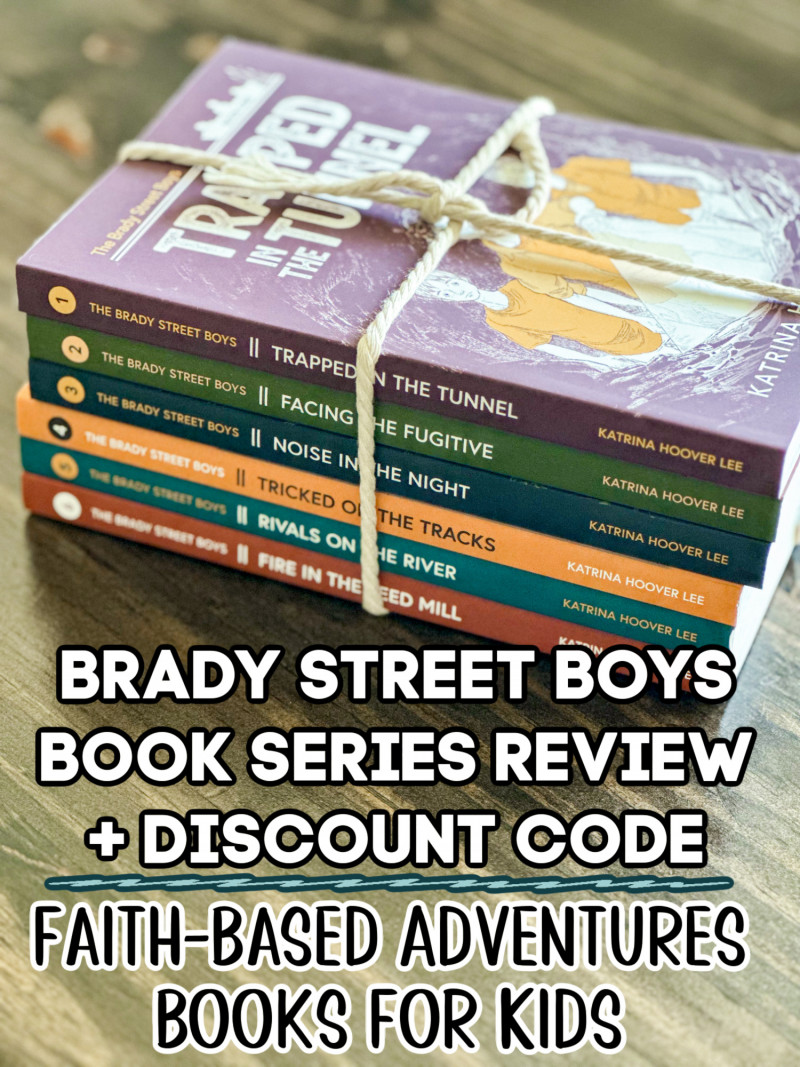 Brady Street Boys Review (Faith-Based Adventures Books For Kids!) + Discount Code
The Brady Street Boys Adventure Series features gripping and inspirational books for young readers. These books feature a non-denominational, Christian theme – based on the fruits of the Spirit. So if you like characters with integrity, faith-filled inspiration, and enthralling plots, then you'll adore Katrina Hoover Lee's tales.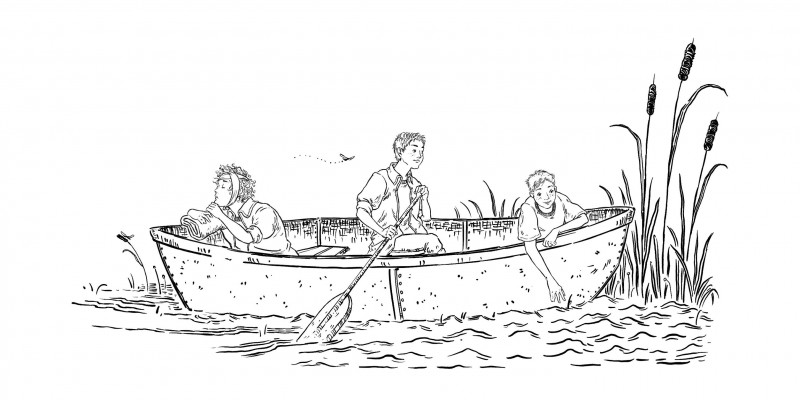 Brady Boys Book Series Synopsis:
Exciting stories, mysteries to solve; this series does NOT disappoint!
Three teenage brothers. A project to learn the fruit of the Spirit. The search for a missing surgeon that could change their lives.

Indiana, 1987. Gary Fitzpatrick and his two siblings love spending time together. So the thirteen-year-old cancer survivor won't let his wooden leg stop him from playing full tilt with his family and beating them all at rowing on the river. But the teens' plan to visit the doctor who amputated Gary's limb gets put on hold when shady strangers lurk around the abandoned house next door…

Following the adventures and mishaps of a trio of brothers who do their best to follow the Lord's guidance, readers will be thrilled by their exploits as they get trapped in tunnels, foil museum thieves, and are locked in a boxcar while they track the elusive surgeon. With strong Christian themes and set in an era before cell phones and the internet, middle graders will identify with these courageous lads as they pursue dreams and solve mysteries.

These books feature fast paced action and the kids find them to be an easy, fun read that keeps them enthralled from beginning to end. I love how they are set in the 1980's, before technology took over the world yet, still featuring modern details. They are thoroughly enjoying and it's so refreshing to have integrity filled characters at the helm.
If you're on the hunt for a great kids book series, this is it!
Connect With Katrina Hoover Lee
Website / Facebook / Instagram
Shop The Brady Street Boys Books
You can purchase Brady Street Boys books over on the author's website (be sure to use the discount code 'Emily10' so save through December 15th, 2023. (Fun tip: You can get signed copies of the books from her site!) You can also shop Katrina Hoover Lee's books on Amazon.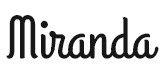 I'm a city girl turned country by my awesome husband and we have three busy boys and two darling daughters. I love spending time with my family, reading Karen Kingsbury novels, and catching up with friends while our kiddos have play dates. I'm blessed beyond measure and can't wait to see what God has in store.
Follow Miranda on Pinterest | Twitter| Blog | Instagram
This post currently has 2 responses.