Finding pants that fit well and look attractive can be a daunting and difficult task for some women. I have short curvy legs. I can usually find pants that are the correct length but they don't always fit in other places. My Mom, can find jeans that fit but, since she's taller than average, the pants usually are not long enough. Once I find jeans that "fit", I usually by multiple pairs in a variety of colors so that I am covered until I find the next perfect pair….typically that is quite a while later.
The smart and innovative designers at SkinnyJeans listened to women talk about their issues with jeans. They created a jean design that addresses those areas of concern for most women. SkinnyJeans are made with improved denim; it has nylon/elastane to give them strength. They have roomy thighs to flatter a variety of shapes. The inseams have been repositioned to give your legs a slimmer appearance. The pockets have been attached to the front seam to create a tummy reducing panel. Faded coloring accentuates and minimizes. The legs have a "barely bootcut" length that elongates your leg. The back pockets have been sized and positioned to reduce and lift the appearance of your bottom. A medium rise and stretchy waist band help cover and contain. My goodness, sounds like the "perfect" jean, right!?
For my review, I received a pair of SkinnyJeans Team Colors jeans in Light Green.
SkinnyJeans Team Colors jeans come in team sports colors. They cover universities and professional USA sports teams. Speaking of the USA, these jeans are 100% made in the USA.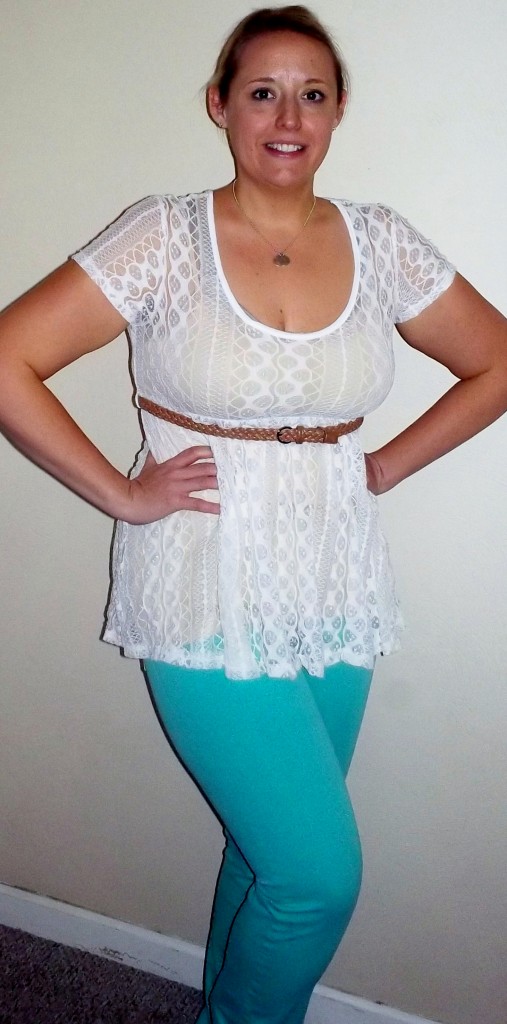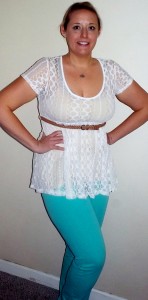 My Light Green jeans are SO soft! These are by far the most comfortable jeans that I currently own and have ever owned. My favorite part is the higher waistband. They fit like a modern attractive Mom jean and by that I mean they flatter and cover! Not all women want their jeans to barely cover their under garments.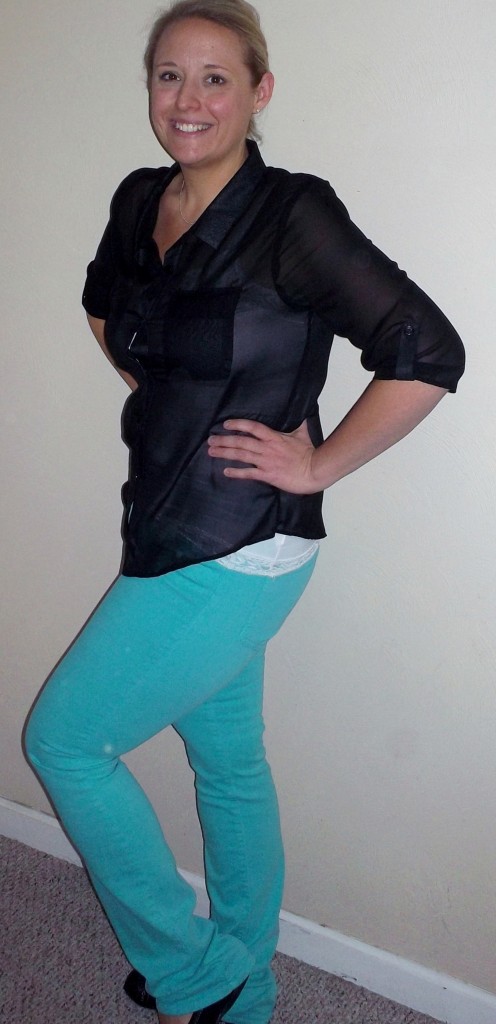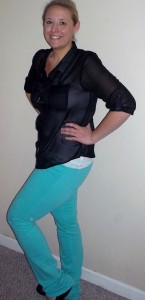 My only upset is that my jeans are about 3-4 inches too long for me. I know many people would love to have this extra length. I just need to get them altered and then I will be set.
SkinnyJeans truly are the perfect jean!
SkinnyJeans Team Colors are on facebook and twitter.
One lucky winner is going to receive a pair of SkinnyJeans or Team Colors jeans. This is a US giveaway that will end on 3/27/2013.



Hello, my name is Laurie. I have been married to my husband for 16 years. We have two young daughters, ages 15 and 13 years old. My family and I live in Oregon so that means we are just minutes from the beach, mountains, and desert.  We love it here and try to spend as much time outdoors playing as we can. When we aren't outside playing, I enjoy reading, gardening, refinishing furniture, and other crafts.
This post currently has 5 responses.